November always brings an opportunity to take a deep breath and appreciate the wonders of the season. Here in Santa Fe, we are grateful for the beauty of the mountains and the many diverse experiences that are available. Join us in discovering a few of Santa Fe's best November events.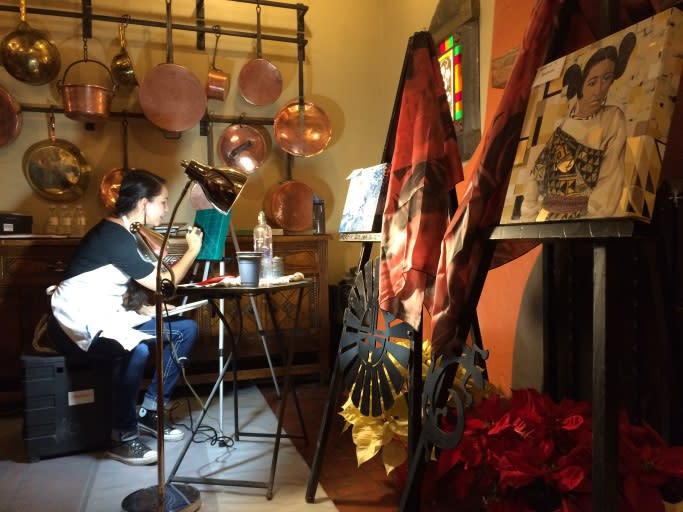 (Photo courtesy of TOURISM Santa Fe)
Santa Fe Artists in Residence
November 1, 2019 – February 29, 2020
Watch art created in front of your eyes during the four-month long program Santa Fe Artists in Residence. At participating hotels and galleries, you will be able to meet, interact and see artists as they create jewelry, paintings, and pottery.
---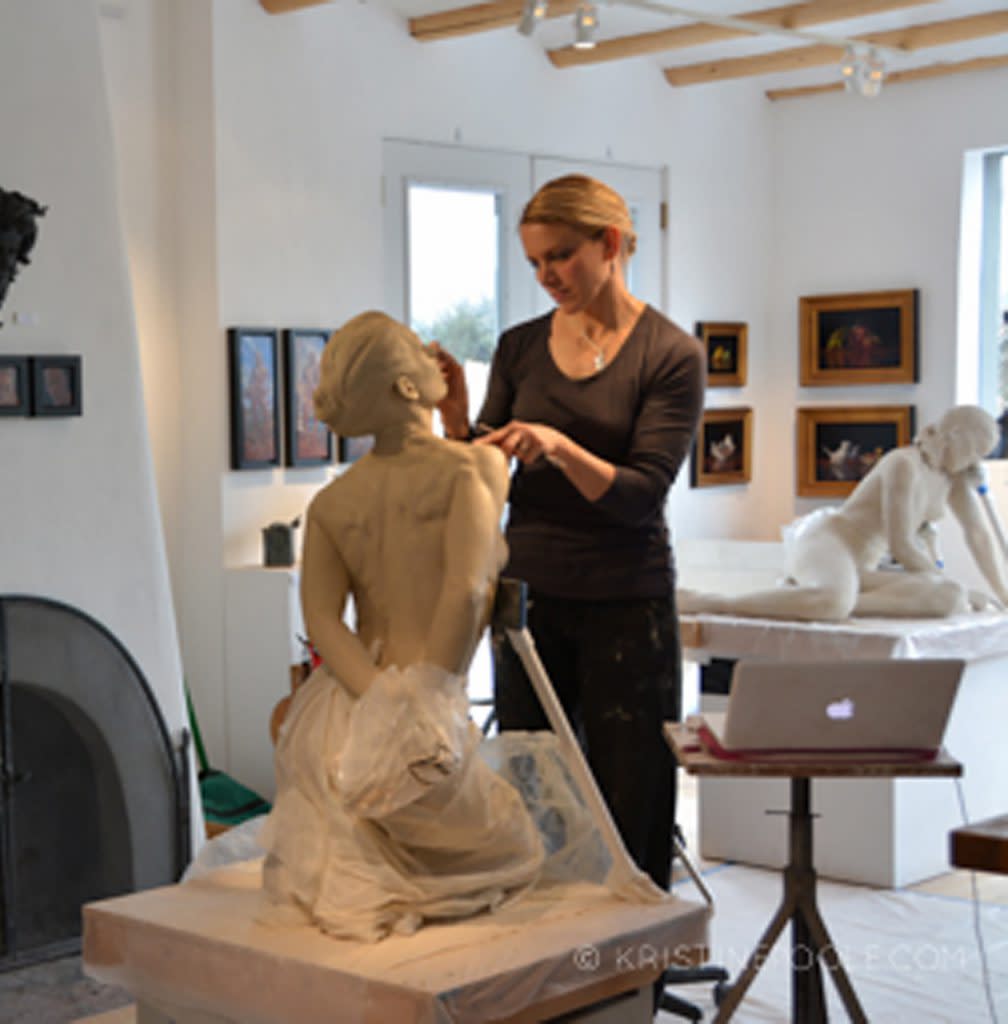 (Photo courtesy of TOURISM Santa Fe)
Dixon Studio Tour
November 2 – 3, 2019
People love to go to the little village of Dixon, about 60 miles north of Santa Fe, to wander among the orchards and visit the open studios and local businesses each fall. Open studios on this tour feature a full spectrum of contemporary and traditional fine art and crafts.
---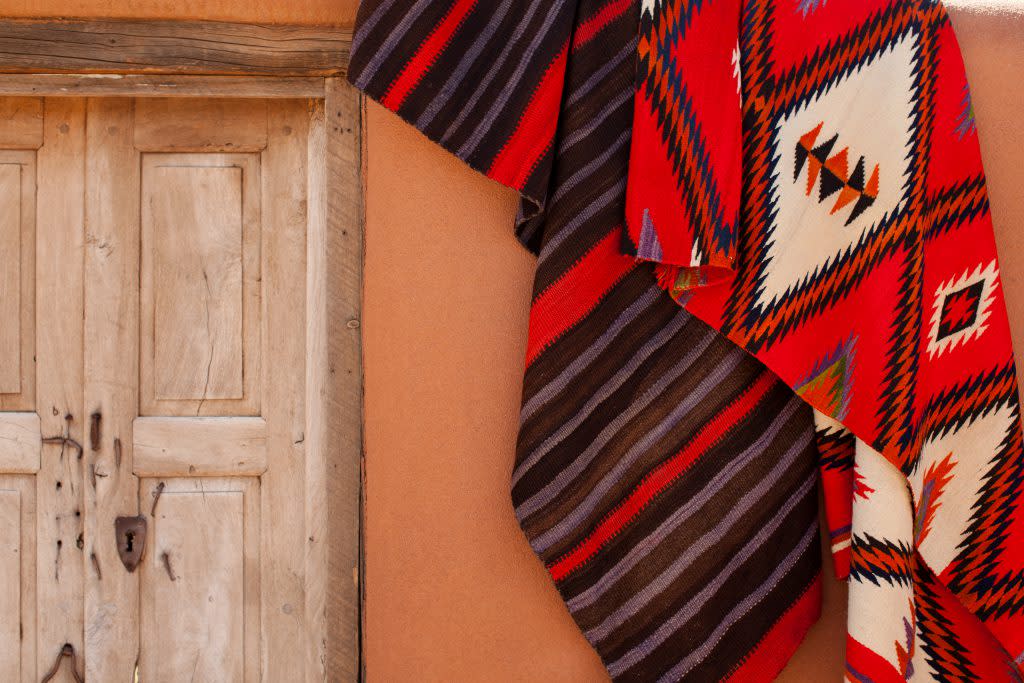 (Photo courtesy of TOURISM Santa Fe)
Fall Fiber Fiesta
November 22 – 24, 2019
Fall Fiber Fiesta is one of Santa Fe's premier fiber arts markets dedicated to handmade creations of New Mexico's fiber artists. Over forty local artists are featured in this once-a-year opportunity to shop for hand woven clothing and accessories, as well as hand knitted, crocheted, hand spun, felted and quilted gifts.
---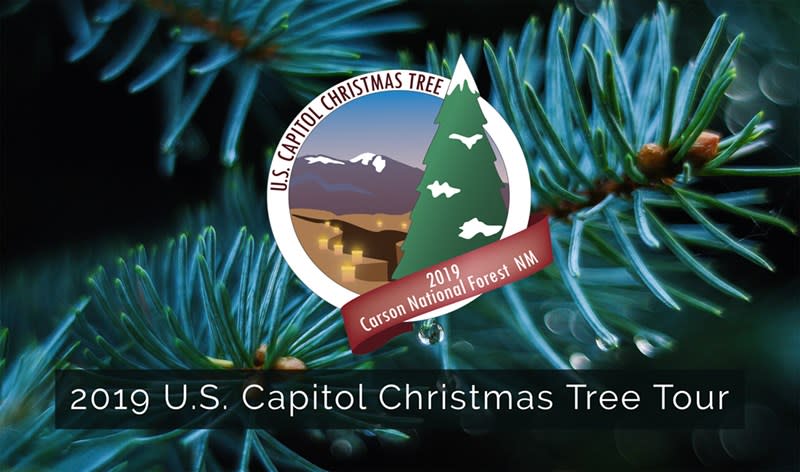 US Capitol Christmas Tree Tour
Nov 13, 2019
This year's U.S. Capitol Christmas Tree has been selected from Carson National Forest in Northern New Mexico. The tree will be displayed on the west lawn of the U.S. Capitol Building in Washington, D.C., with a public tree-lighting ceremony in early December.
The 60-foot blue spruce makes a stop in Santa Fe, providing an opportunity for our community to celebrate the season. Enjoy an ornament station for kids, hot chocolate, and a banner to sign to wish the tree safe travels to Washington. Be sure to also get your photo with Smokey Bearǃ
---
(Photo courtesy of TOURISM Santa Fe)
Recycle Santa Fe Art Festival
November 15 – 17, 2019
From trash to treasures, this show is all about upcycling to make one-of-a-kind items. In its 21st year, this event includes an art market, Trash Fashion, & Costume Contest.
---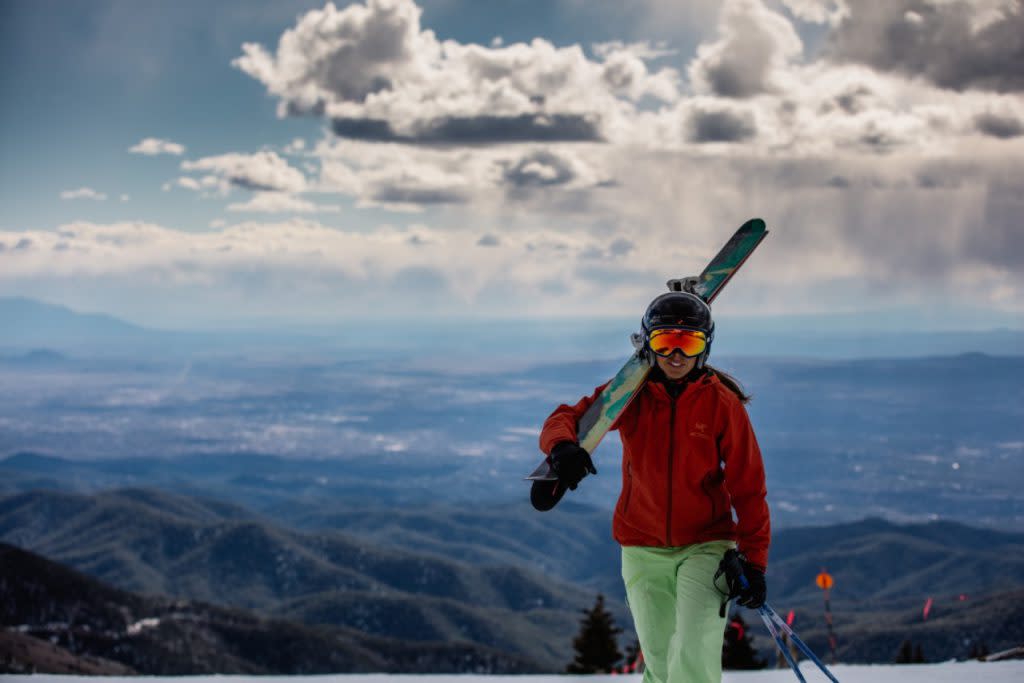 (Photo Courtesy of Ski Santa Fe)
Ski Santa Fe Opening Day
November 28, 2019
Ski Santa Fe kicks off their 2019/2020 season, weather permitting, on Thanksgiving Day. High altitude and abundance of sunshine promises ample gorgeous days on the mountain.
---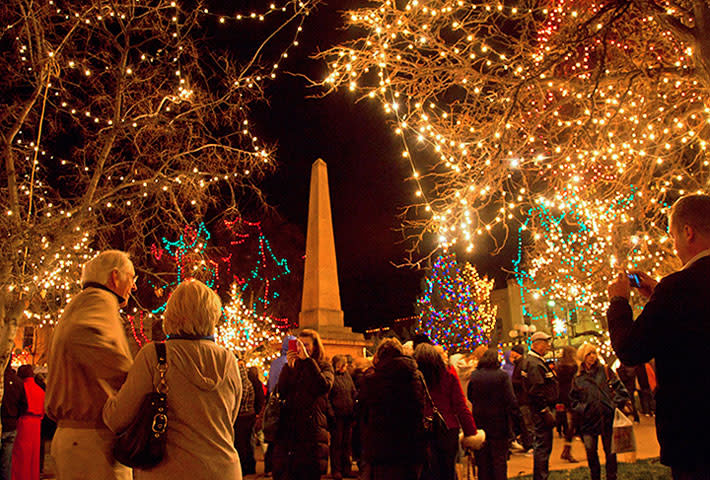 (Photo courtesy of TOURISM Santa Fe)
Holiday Tree Lighting
November 29, 2019
Enjoy hot chocolate and caroling as the historic downtown plaza is officially lit up in seasonal splendor with colorful lights and holiday décor.
---
Get insider's knowledge to The City Different! Order the Santa Fe Travel Guide now or browse our deals and specials to help you plan your next trip to Santa Fe.