May is on its way out and June is bustin' out all over! Don't waste precious summer vacation time sitting around watching reruns. As soon as school's out or your R&R slot hits the jackpot, you deserve the festivities only Santa Fe, New Mexico can provide!
Treasure Your Time in Santa Fe
If you've got the early out-of-school luck, you "May" want to make tracks for Santa Fe this very weekend to catch the Native Treasures Indian Arts Festival on May 23–24. Actually, forget may and make that should because this is first dibs for capturing the best in handcrafted Native American jewelry, pottery, rugs and artifacts before summer shoppers get their chance. More than 200 Native artists will bring a treasure chest of objet d'arts guaranteed to amaze––and you may just have to scope out your favorite artisans for a return visit for the August Southwestern Association for Indian Arts (known locally as SWAIA) Indian Market!
Catch the Current Running Through Santa Fe in June
Santa Fe is far from ocean waves, but there's a distinct current of excitement about contemporary art that flows annually in June. That's when the two-week June 12-28 Currents Contemporary New Media Festival takes over El Museo Cultural. Since 2002, this feast for the eyes has wowed art-lovers with an extravaganza of cutting-edge curiosities and craftsmanship. Video and new media installations, performance art, live music, artist presentations, panels and workshops, outdoor events and digital dome programs at IAIA (IAIA is the nickname for the Institute of American Indian Arts) all captivate the creative eye and mind––and best of all, Currents events are free!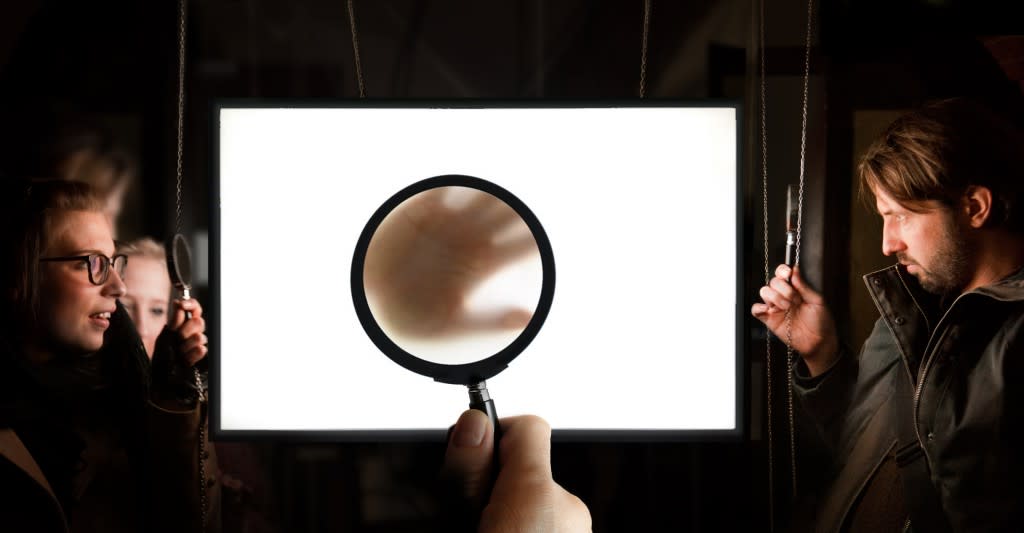 Santa Fe is a FantaSe!
I did mention that June was bustin' out, didn't I? I mean outside at FantaSe Fest, a bravura block party hosted by Creative Santa Fe, on the grassy lawn of DeVargas Park. The sounds of music onstage and whirring wheels at the skateboard park cast their spell over Santa Fe from 6:00 p.m. until midnight, Saturday June 20. Now in its third year, FantaSe is a do-it-yourself fantasy of color and creativity. Jared Garcia, lead vocalist of Thieves & Gypsys, is the music impresario and that promises a quirky blend of Santa Fe bands. Axle Contemporary Art mobile gallery will pull up alongside the food trucks and rumor has it that the festival is looking to host a classic low-rider car show, too.
Speaking of Santa Fe outdoor activity, Rodeo de Santa Fe is also kickin' off their 2015 season on Saturday June 20. Find your shady spot on the downtown route before 11:00 a.m., when the Rodeo Parade begins. You'll probably see the Rodeo Bull float parked at FantaSe Fest but you have to wait until June 24–27 to see the action at the Rodeo grounds. Your ticket ensures entry to join a foot-stompin' crowd of enthusiasts cheering for barrel-racers and remarkable roping, but I for one am all in for the first-ever kids' mutton-bustin'!
As long as we're on the subject of outdoor adventures, I'll pitch for one of my very favorite excursions, a trip to El Rancho de las Golondrinas. This outdoor history museum has earned my undying loyalty for comprehensive programs detailing New Mexico life past to present. Two weekends offer family-friendly educational experiences that turn learning into hands-on entertainment.
Golondrinas starts June with a Spring Festival and Fiber Arts Fair on the 6th and 7th and makes summer official at the June 20–21 Herb and Lavender Festival. Gotta hand it to the professionals wielding sheep-shearing tools with amazing speed and accuracy!
Getting out and about showcases different tools at the annual Santa Fe Studio Tour. The tour opens with an artists' reception at the Santa Fe University of Art and Design on Friday, June 19 at 5:30 p.m. Two weekends worth of artistry also provide a peek at the workspaces in which the multimedia magic takes place––June 20–­21 and June 27–28. The tour adds up to a bevy of beauties worth seeing, with 44 studios, 5 days and countless paintings, pottery, jewelry, photographs and sculpture to choose from.
We're proud of everything Santa Fe has to share with those who visit and we're also proud to be a diverse and welcoming community. End the month of June by celebrating Santa Fe Pride with us on Saturday, June 27. Janice Robinson will headline Pride on the Plaza's entertainment for Pride 2015, and all the colors of the rainbow will decorate the heart of the City Different.
June is Your Santa Fe Answer to Starting Summer
Have I given you enough temptations for you to make that Santa Fe visit now instead of later? If your answer is yes, start planning because the fun and festivities are already planned for you––and all you have to do is get here!