Indian Market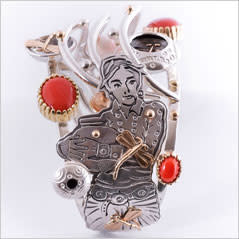 The Santa Fe Indian Market is unrivaled in both size and prestige. More than 100,000 collectors, gallery owners and fans of Indian art flood Santa Fe, gushing over what Indian Market has to offer. Over 1,000 artists representing over 100 tribes: without a doubt you'll find a treasure of your very own.

Indian Market takes place the third weekend in August every summer. 
2021 Dates: Saturday, August 21 - Sunday, August 22

SWAIA's 2021 event will be a hybrid—combining both the new online marketplace and a smaller curated, in-person market at 75% capacity. This year's event will be ticketed; visitors will be able to purchase a limited number of tickets to shop the market in time slots over the two-day event. Learn more about the 2021 Indian Market at swaia.org.

If you've been to Indian Market once, why not become a repeat visitor? Many guests return each year to visit with artists, shop the booths set up on the Santa Fe Plaza and surrounding area, and attend art openings held in galleries across the city. More openings are held in Santa Fe during Indian Market than during any other time in the yearǃ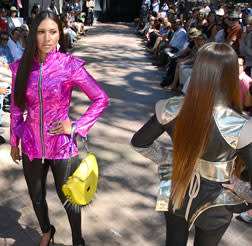 Presented by the Southwestern Association for Indian Arts (SWAIA) and held on the Santa Fe Plaza, Indian Market began in 1922 as the first annual Southwest Indian Fair, with 3,500 works, including pottery, baskets, textiles, silver work, beadwork and paintings.

Now, the event has grown into the world's largest and well known market of Native American art, featuring jewelry, textiles, baskets, beadwork, quillwork, pueblo wooden carvings, sculpture, drums, hides, leather goods and more.

This rich experience is worth traveling to Santa Fe forǃ It's not unusual to see generations of the same artistic families exhibiting their work together, the treasured traditional next to the cutting-edge contemporary pieces.

There's more than art, make sure you check out the food booths for fry bread, Navajo tacos, roasted corn and other native treats.