Santa Fe Strengthens Creativity and Innovation as First UNESCO City in the United States
A UNESCO-designated City of Craft and Folk Art, Santa Fe belongs to a select group of renowned international cities. The group of UNESCO Creative Cities are chosen by application for innovation, investment and community in a range of arts and creativity. From cooking pots and water containers crafted in clay by Native American tribes a thousand years ago to modern-day decorative items and intricate jewelry crafted in textiles, metal and wood, Santa Fe welcomes, strengthens and grows arts and artists in our community. We were the first city designated as a Creative City in the United States, in 2005, and we were appointed for our Craft and Folk Art community.
Blacksmithing in the New Mexico Arts Folk Arts Apprenticeship Program
Shown: Master blacksmith René Zamora with apprentice Tim Sedillo
Hand-building pottery at Santa Fe Community College
Demonstrating Peruvian gourd carving at IFAM
Shown: Artist Bertha Media Aquino; Photo Credit: Bob Smith
The UNESCO Creative Cities Network Forms a Backbone for Thriving Arts and Creativity
The Creative Cities Network, founded in 2004, recognizes cities for Craft and Folk Art, Design, Gastronomy, Music, Literature, Media Arts and Film. This backbone for prosperity and innovation helps drive creativity as an economic engine in our communities and connects arts traditions across space and time.
Santa Fe was the first UNESCO Creative City in the U.S. to be selected by the United Nations Educational, Scientific and Cultural Organization.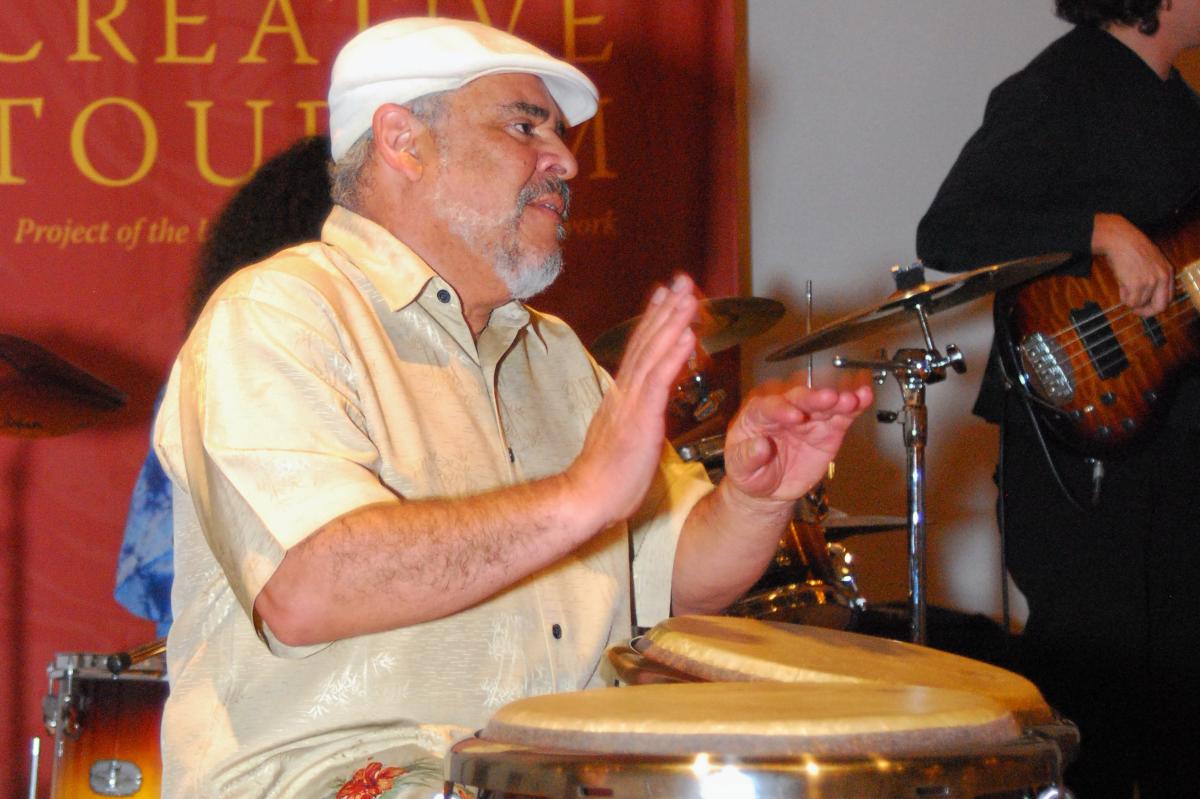 Photo credit:  Linda Carfagno
From joining in 2005 to hosting the 2008 Creative Tourism Conference, the City of Santa Fe expresses a commitment to enriching our arts and creativity community. Attendees from 16 countries joined together to drive arts innovation in Santa Fe's new convention center.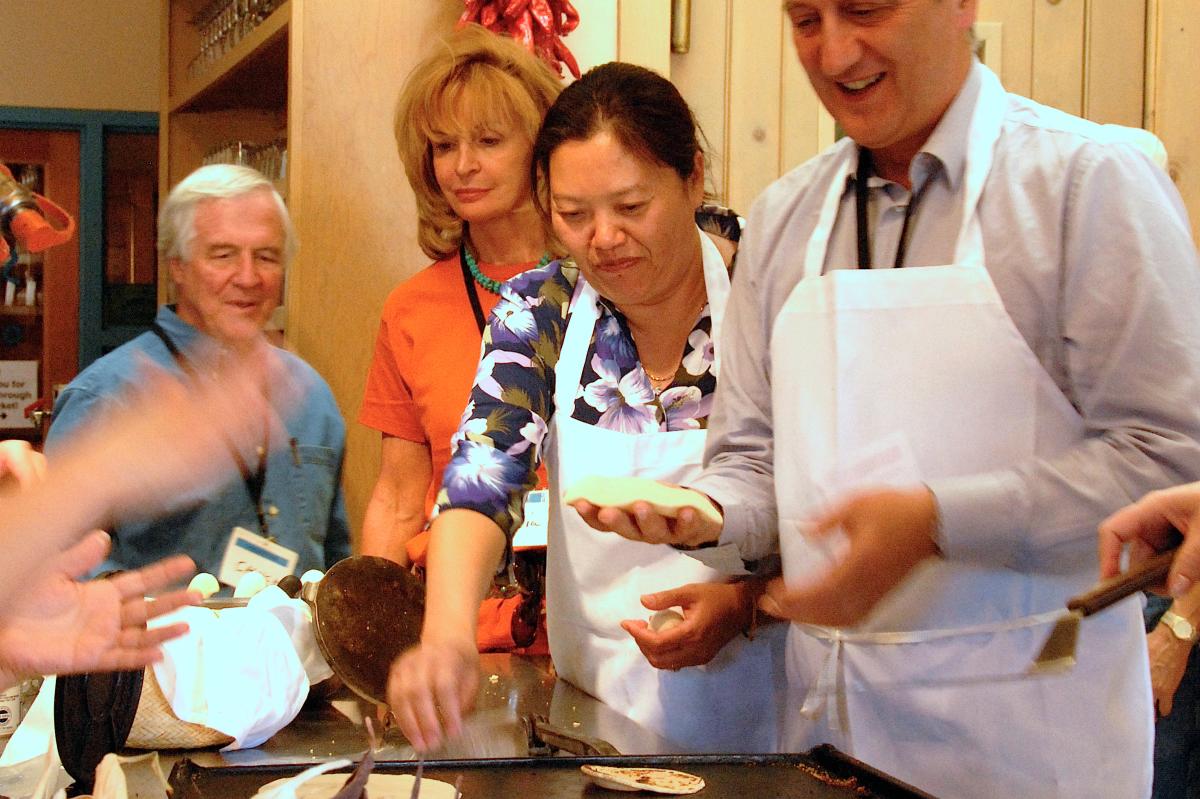 Photo credit:  Seth Roffman
Santa Fe recognized creative tourism and experiential tourism as fundamental engines for prosperity in our community.
Explore How Santa Fe Artists Tell Stories of Our People and Place
Santa Fe's arts infrastructure, programs and markets connect artists from our communities to the world and back, celebrating and sharing our local culture.
Santa Fe connects to the world's artists with the annual International Folk Art Market.
Native American artists grow tradition and drive the economy with our celebrated Indian Market.
Strengthens ties and heritage from Spain's arrival in the Southwest to our modern-day community.
Craft Connects Objects to Creators' Hands
Human hands form, build, carve, chip, hammer, weave, assemble and cut materials to create beauty in pottery, glass, silver, yarn, wood and other materials.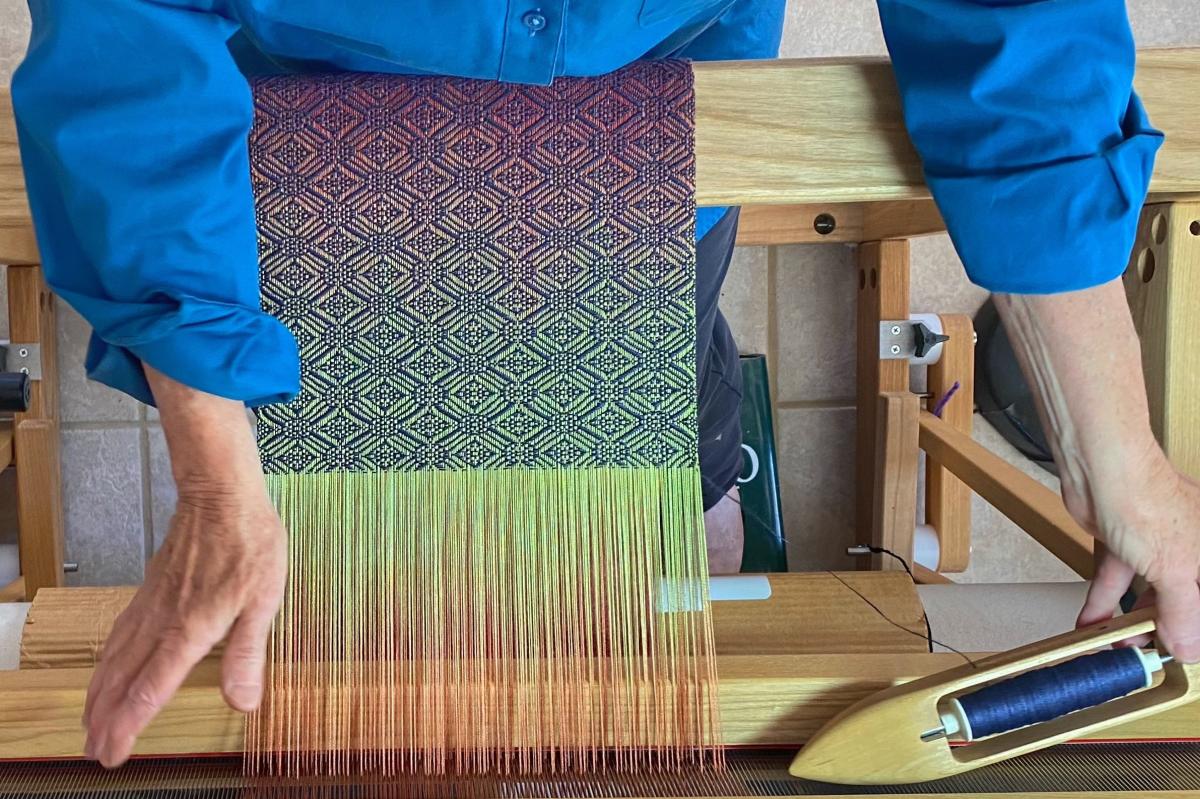 Photo credit:  Mary G. Ragins
Folk Art Celebrates the Enjoyment of the Day-to-Day
Humans decorate tools and utilitarian objects and celebrate tradition with paint, carving, sewing and weaving in order to enhance homes and communities.
Santa Fe's membership in the UNESCO Creative Cities Network is coordinated by the City of Santa Fe Arts and Culture Department
Sign up here to receive the Santa Fe Arts and Culture Department's quarterly newsletter, which includes announcements about UNESCO Creative Cities events and opportunities.
For specific inquiries about UNESCO Creative Cities projects and programs, please email unesco@santafenm.gov.