Films in Santa Fe and New Mexico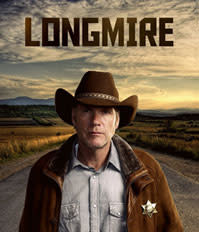 Santa Fe captured the visual imagination of artistic types early on and movie cameras swiftly fell under New Mexico's spell. Just imagine Errol Flynn and Ronald Reagan making their way west – onscreen – along the fabled road whose destination is Santa Fe.

From the past to the present, Santa Fe and New Mexico has been a dramatic draw for filmmakers of all stripes and our film scene is booming.

Santa Fe Network
Keep up with the latest productions being filmed in Santa Fe. Santa Fe Network is a streaming media platform built to showcase the extraordinary cultural, artistic and intellectual resources of the Santa Fe region and all of New Mexico.

Filming in New Mexico by the Numbers
 
More than $6 billion - economic impact of film industry over the past 10 years
2003 - Year when film incentives were actively implemented in New Mexico
More than 400 New Mexico businesses have been started to support the film industry
11,000 - estimated number of people employed in New Mexico
1300 - estimated number of people employed in Santa Fe County in May 2013
Regularly named one of the Top 5 Locations in the World by trade publications
Locations

New Mexico has been the backdrop for several films and TV shows.
Longmire (2013)
Cowboys & Aliens (2010)
No Country for Old Men (2007)
Transformers (2007)
See full list of productions here
Click to view Reel Scout, the searchable database of New Mexico film locations, brought to you by the New Mexico Film Office. Also, check out our Films in New Mexico page to download your New Mexico Film Trail Brochure. Click here for maps and tours of New Mexico's famous films.
Netflix launched Netflix in Your Neighborhood: New Mexico, a new website making it easier for fans, both local and from around the world, to find and explore amazing Netflix filming locations in the Land of Enchantment.
New Mexico offers one of the leading film incentive packages in the country. Up to 30%
rebate on all production expenditures, including New Mexico labor, that are subject to
New Mexico State Tax. Read about the newest incentives by visiting the New Mexico Film Office.

Cast and Crew

Home to many film industry greats, Santa Fe boasts a wealth of talented technicians, artists, production and location managers, and diverse support staff trained and tested in the most demanding markets in the world. This pool of experienced and motivated cast and crew is one more reason choosing Santa Fe as a location makes sense. Click here for the: City of Santa Fe Electronic Permit

Studios

Add to that pool of talent the newest, most sophisticated sound stage in the West, Santa Fe Studios. Opened in the fall of 2011 and located just south of the city, Santa Fe Studios was built by filmmakers for filmmakers with two, 18,000 square foot stages, 24,000 square feet of production offices, full on-site production services, and National LambdaRail broadband. It also may be the first, LEED-designed, industry-standard film studio facility in the world.

Garson Studios contains two sound stages, 14,000 and 7,000 square feet, production offices, wardrobe facilities, ample phone/fax lines, trailer hookups and has been utilized by numerous film and TV productions. The surrounding area offers classic adobe structures, pinon-covered mountains, historic churches, high desert vistas and landscapes in an endless-variety. Set just outside of Santa Fe are three of the west's most complete western sets; Cerro Pelon, the Eaves Movie Ranch and Bonanza Creek Ranch. Santa Fe is also home to a production "tank" and a non-working prison set facility. Santa Fe has the locations and facilities for many kinds of productions, save those beach scenes, and our staff is ready to help in every way possible.

Santa Fe Film Office
Box 909
Santa Fe, NM 87504-0909
Phone 505-986-6293