Once a year I take a deep dive into Santa Fe's culinary scene and expand my palate (and my pants). It's the perfect opportunity to indulge in all my favorite meals around town as well as exploring new ones. This delectable week is underway and the feasting continues through March 3rd. Restaurant Week is eight days of flavor-packed goodness, keeping your stomach and your wallet full. How? By providing 3 and 4-course meals from Santa Fe restaurants at "try it now" prices. You won't find deals like this the rest of the year, but of course the great food can be enjoyed anytime.
While preparing my taste buds for this year's Restaurant Week, I made a list of eight restaurants I plan to visit. I wish I could sample them all, but there are so many restaurants (60 restaurants to be exact) and not enough time. My suggestion: create your own list of restaurants you've been dying to try, and discover as many flavors of Santa Fe as you can.
La Casa Sena, one of the oldest adobe buildings in Santa Fe, will be my first stop. If you choose to dine in the Cantina, you'll feel like you're having dinner in the middle of a Broadway musical. Every Wednesday through Sunday, the wait staff sings and entertains while delivering gorgeous platters to your table. I've always been a fan of Chef Patrick Gharrity, whose Restaurant Week menu includes Rabbit Confit Tartlette for starters, an entrée of Grilled Quail, and Lemon Curd Crème Brule for dessert – all for just $30 per person.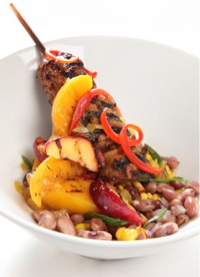 Restaurant Week isn't complete without experiencing James Beard Award Winner Mark Kiffin's diverse menu. I take advantage of every opportunity to visit The Compound just to admire this gem of a building, which is a work of art by famed designer Alexander Girard. I'm salivating just thinking about Chef Kiffin's Fried Pacific NW Oysters, which I've had many times and can't get enough of. However, the Braised Short Rib entrée is what I'm most excited about. The Compound is also offering Seared Scottish Salmon and Stone Ground Polenta for you non-meat eaters. And for dessert, an array of Sorbet will be the perfect ending to an exquisite meal. The meal is $40 but the experience is priceless.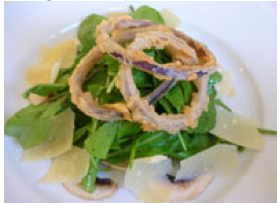 One of the menus I'm most excited for is Restaurant Martín's four-course meal. The ambiance, along with Chef Martín Rios' take on American cuisine makes Restaurant Martín a superb dining experience. For $40 per person, he'll take your palate on a tasty journey. The first course I'm having is Potato Leek Veloute, which is Chef Rios' unique spin on Tempura Oysters. Next I'll be having the Grilled Golden Pineapple and Pear Salad. I hope to save room for the main dish, which is a Coconut and Lemon-infused Atlantic Salmon. And finally, I'll finish it off with the Chocolate Brioche Pudding for dessert. You might be interested to know Chef Rios has many accolades, including the Robert Mondavi Culinary Award of Excellence, James Beard runner up for "Best Chef of the Southwest" in 2011, and he was featured in the 2008 season of Iron Chef America.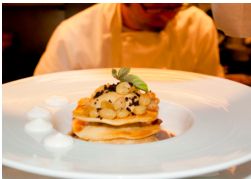 Highly acclaimed Chef Matt Yohalem and his lavish Restaurant Week menu make Il Piatto a top restaurant stop for me. I plan on starting with the famous Tomato Mozzarella Bruschetta. One of my favorite main dishes is Il Piatto's Rosemary Roast Chicken, and the Tiramisu for dessert is to die for. $20 per person is just icing on the cake, no pun intended.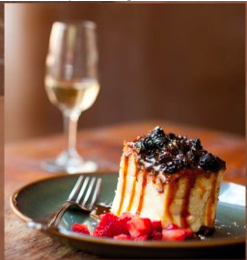 I have to satisfy my sushi fix during Restaurant Week at Shohko Café, one of the first sushi restaurants in Santa Fe. What better to way to start off a seafood meal than with some sea-salted edamame? For my entrée, I plan on spoiling myself with the Sashimi Combination,12-pieces of sliced fish selected by the chef. Shohko's dessert options are a little more difficult to decide ahead of time because they all seem incredibly alluring. I'll have to wait until the day I'm there to choose from Green Tea Ice Cream Tempura, Panko Breaded Bananas, and Mochi Ice Cream. This seafood special is only $30 per person.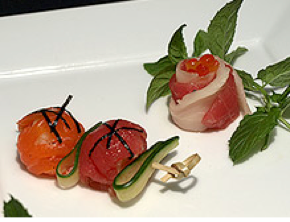 I love to go into Amaya just to see the Native American themed art and authentic hand-painted pueblo pottery scattered throughout the restaurant. I've never actually eaten here, but that will definitely change after this week. For $20 per person, you can choose from Native American, Asian, Western, or Mexican cuisine. I'm going to begin with the Green Chile and Roasted Corn Chowder. All of the main dish choices sound tempting, but I'll try the Oaxacan Red Chicken Enchiladas. For dessert, I'll sample the Amaya Chocolate Decadence with Cinnamon Ice Cream.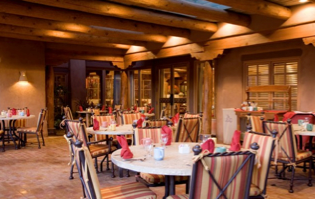 Luminaria at the Inn and Spa at Loretto
I've always been a fan of Luminaria because they only use local and organic seasonal ingredients. Their starter choices include Smoked Pork Posole, Spinach Salad, and Crispy Portobello Ravioli. I'm leaning towards the ravioli. As a main dish, I'm excited to try the Spice Crusted Tuna. And being that it's winter, I'll try the Apple Cider Float for dessert.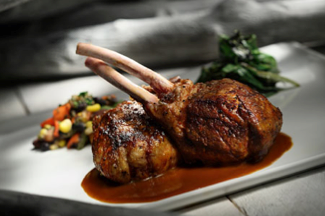 For $25 per couple (that's right, per couple), Blue Corn's special menu made my list. I can't wait to start with fresh guacamole and chips. You'll have the choice of two entrees from four attractive options. As I'm writing this I'm debating between the Blue Corn Tacos and the Honey Chipotle Chicken Sandwich, but that might change between now and then. For dessert, the Chocolate Chimichanga is a no-brainer for me. What can I say? I swoon for unique desserts with a Southwestern flare.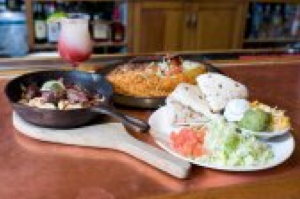 So pull out your stretchy pants and let your appetite and curiosity lead the way. Remember to make reservation during Restaurant Week to avoid waiting for a table. For all restaurant menus, visit http://santafe.restaurantweeknm.com/. Enjoy!