Nestled in the Rocky Mountains at 7,000 feet, Santa Fe is a world all its own. From immersive art experiences and world-class performances, to vibrant local cultures and timeless traditions. Explore this guide and discover the can't-miss experiences that make Santa Fe The City Different.
1. THE HISTORIC  SANTA FE PLAZA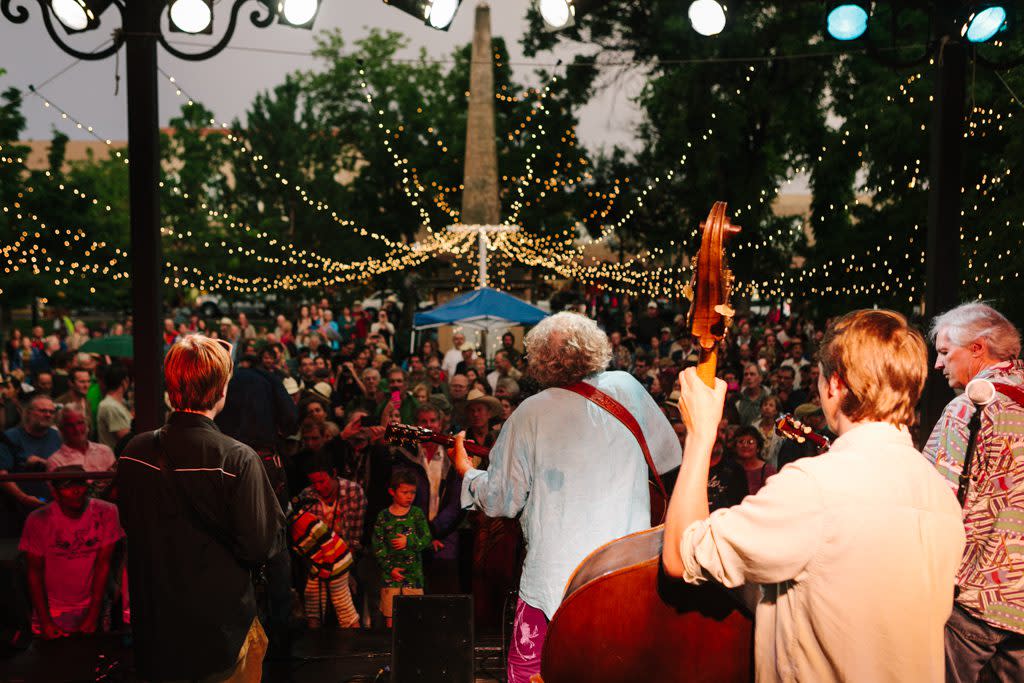 The heart of downtown Santa Fe for more than 400 years, the Plaza hosts art markets, community gatherings, concerts and more.
---
2. THE RAILYARD & SANTA FE FARMERS MARKET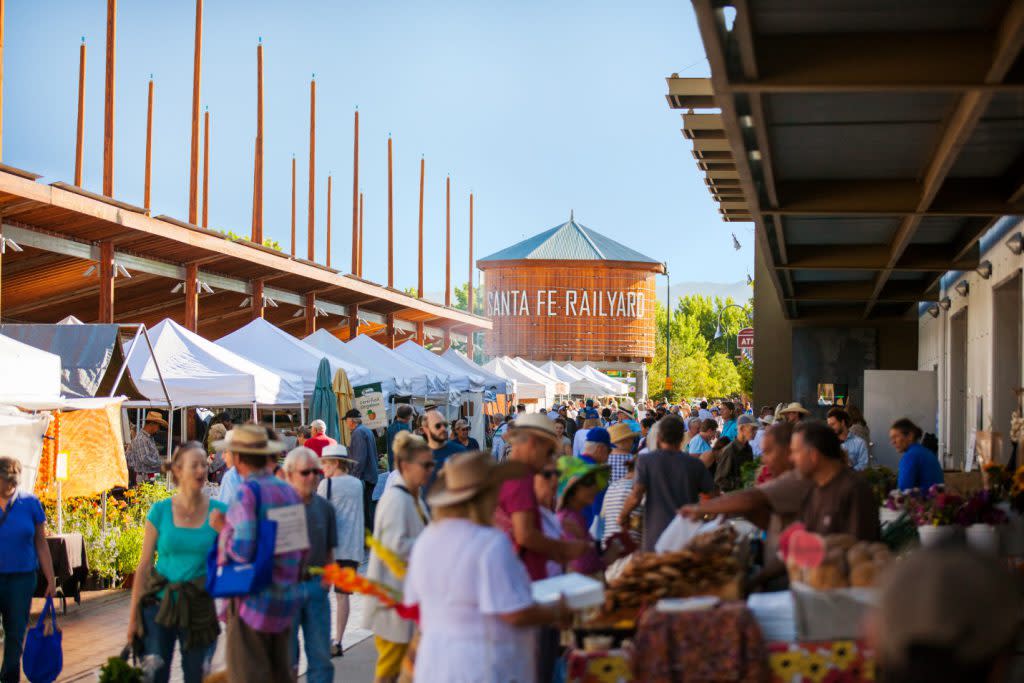 One of Santa Fe's premier art districts, The Railyard is home to contemporary art museum, SITE Santa Fe, numerous art galleries and the award-winning Santa Fe Farmers Market.
---
3. MEOW WOLF
Art like you've never seen it before. Meow Wolf's House of Eternal Return brings the collective vision of more than 200 artist to life in an immersive art experience. 
---
4. SANTA FE WINE AND CHILE FIESTA
This weeklong series of events highlights the culinary artistry found in Santa Fe's many excellent restaurants, paired with the refinement and sophistication of wines from around the world.
---
5. MUSEUM HILL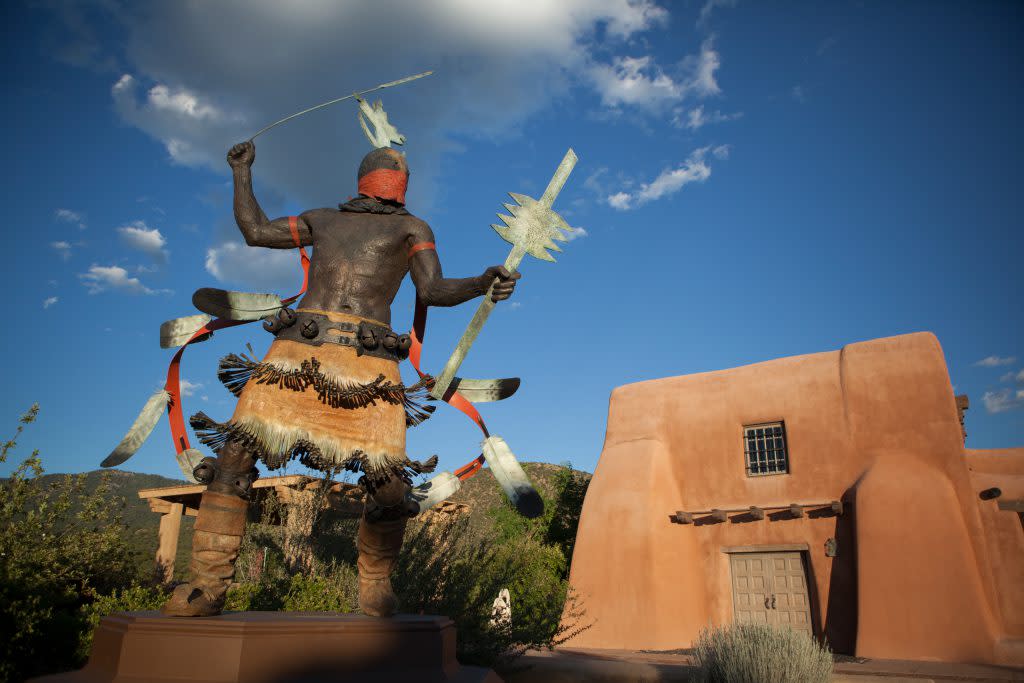 Museum Hill is home to four marquee museums: Museum of Indian Arts & Culture, Wheelwright Museum of the American Indian, Museum of Spanish Colonial Arts, and Museum of International Folk Art. The area is also home to the beautiful Santa Fe Botanical Garden.
---
6. PUEBLO FEAST DAY AND DANCE EXPERIENCES
Celebrate Pueblo culture and enjoy an authentic and enriching Native American experience.
---
7. SANTA FE MARGARITA TRAIL
A Santa Fe original with 30+ amazing margaritas to tantalize your taste buds. Download the Margarita Trail app and start your journey. Bottoms up!
---
8. GEORGIA O'KEEFFE MUSEUM
The Georgia O'Keeffe Museum is the single largest repository of O'Keeffe's work in the world.
---
9. PERFORMING ARTS
Santa Fe's performing arts scene has a flair all its own, from the world-renowned Santa Fe Opera to live concerts at The Lensic, Santa Fe Music Week and Chamber Music Festival.
---
10. CANYON ROAD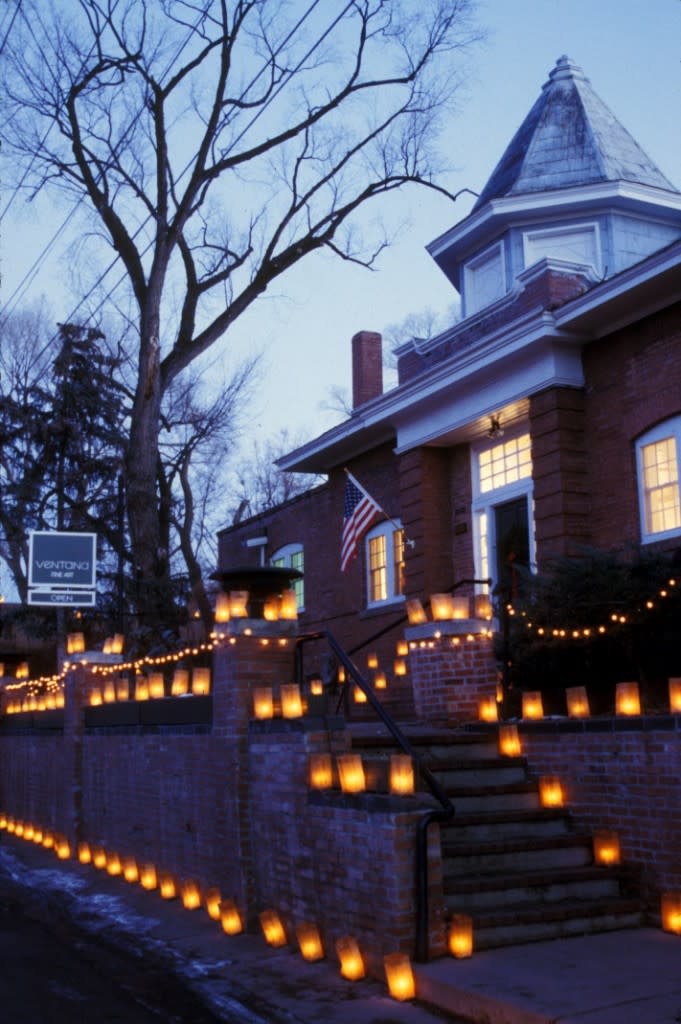 Historic Canyon Road packs more than 100 galleries along a half-mile stretch. On Christmas Eve, the road is lit up with celebration and song on the famed Farolito Walk.
---
11. SUMMER MARKETS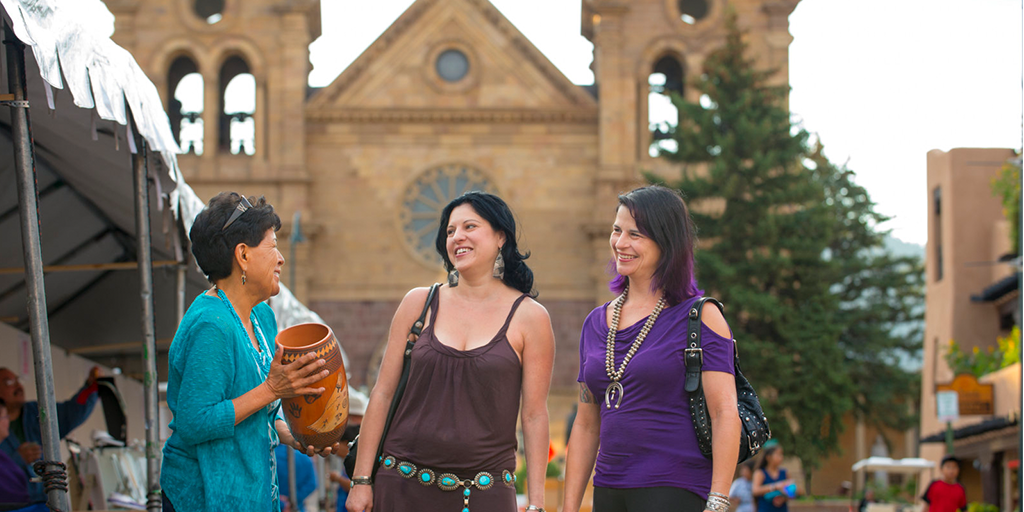 Santa Fe's rich history shines at summer art markets — from July's International Folk Art Market and the vibrant Spanish Market to celebrating Santa Fe's native history at Indian Market.
---
12. BURNING OF ZOZOBRA
This one-of-a-kind cultural experience on Labor Day Weekend cleanses the city of sad thoughts and vanquishes gloom for yet another year.
---
Starting planning your trip and visit santafe.org to view all events.