From the incredible array of festivals, art markets, outdoor adventures, musical performances and more, June in Santa Fe is one of our fine city's most popular times of year.  Here in The City Different we are poised for yet another one-of-a-kind summer season full of exciting special events. Planning a visit to Santa Fe in the month of June can be an excellent way to ease in to a summer of traveling.  There is a full schedule of events to enjoy this month; however, the volume of visitors is not at its peak like it will be in July and August. So sneak in a trip to Santa Fe and put one of these June events on your itinerary.
---
New Mexico Cocktails and Culture Festival
May 31 – June 2, 2019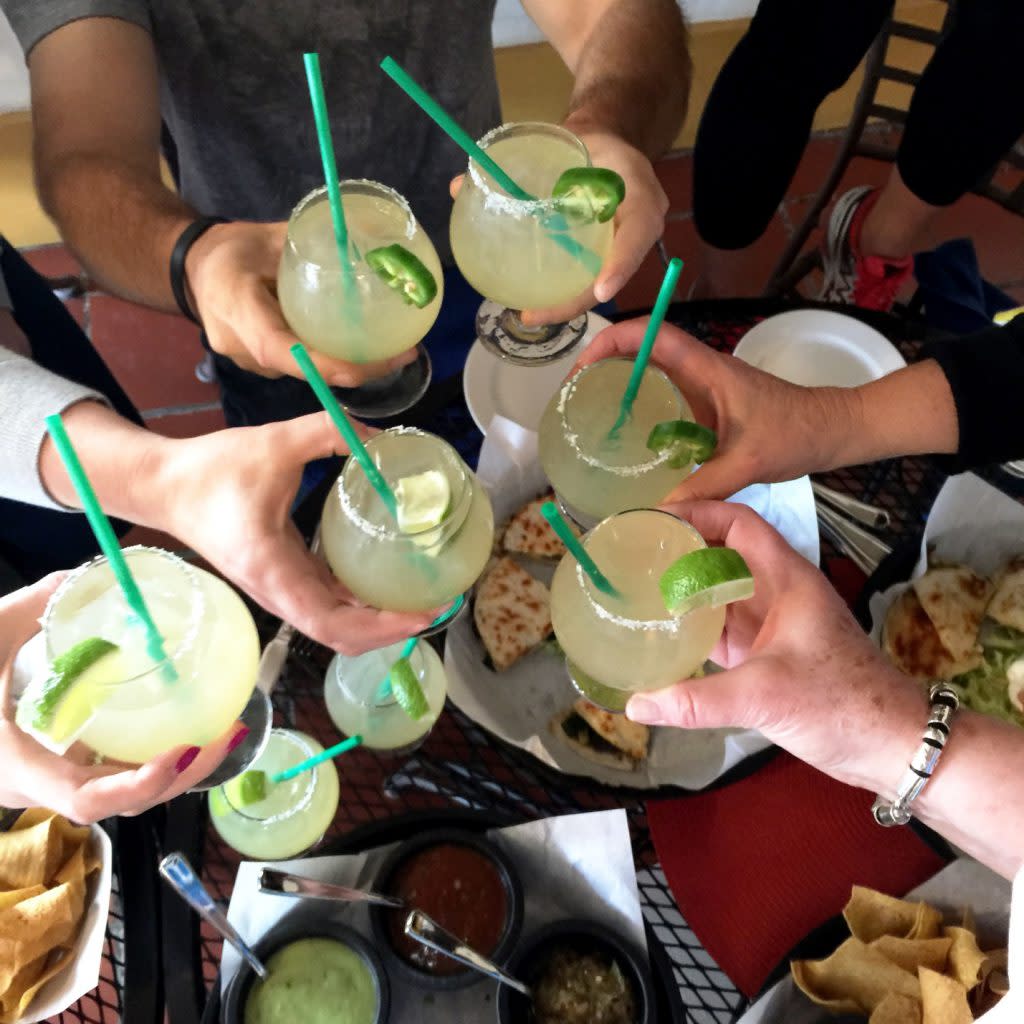 This multi-day celebration of mixology, art, music and local chefs is the perfect way to kick off your summer. Enjoy events such as Taco Wars, food and cocktail pairings at the Chef & Shaker Challenge Grand Tasting, a live Bartender Battle, rooftop yoga, mixology seminars and so much moreǃ New this year the festival will extend past the weekend with the first ever Cocktails and Culture Culinary Week, June 2-9, 2019.  Plans for Culinary Week include special restaurant menus, cooking classes, a food/drink photo workshop and other fun events.
---
Currents New Media Festival
June 7 - 23, 2019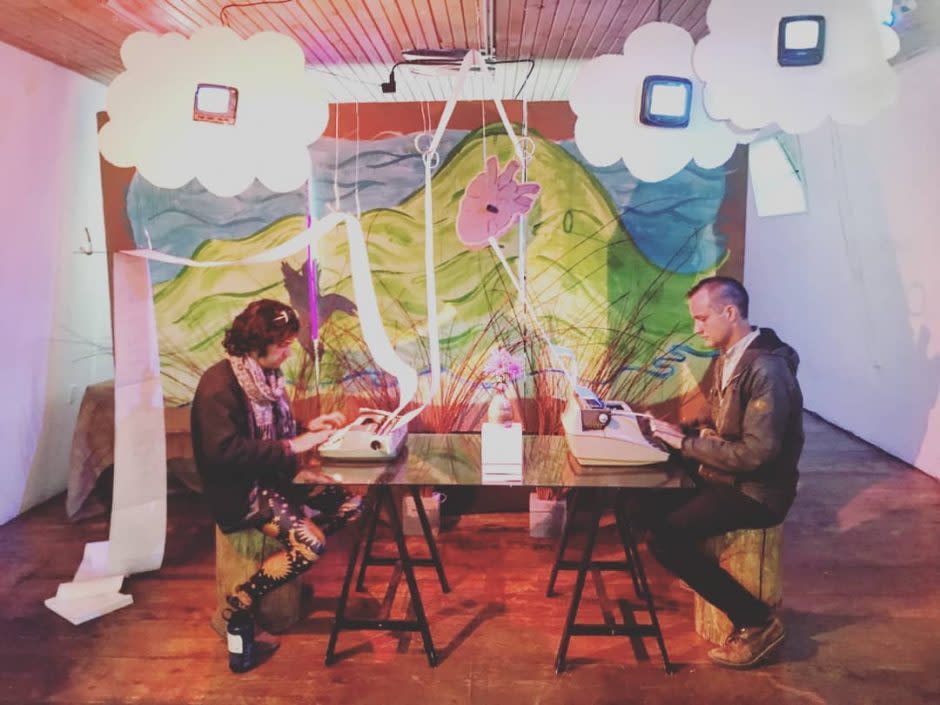 CURRENTS New Media Festival has entertained art-lovers of all ages with its interactive video and new media installations, multimedia performances, experimental documentaries, workshops and more. Don't miss this citywide pageant of cutting-edge curiosities.
---
Santa Fe Bandstand
Begins June 18, 2019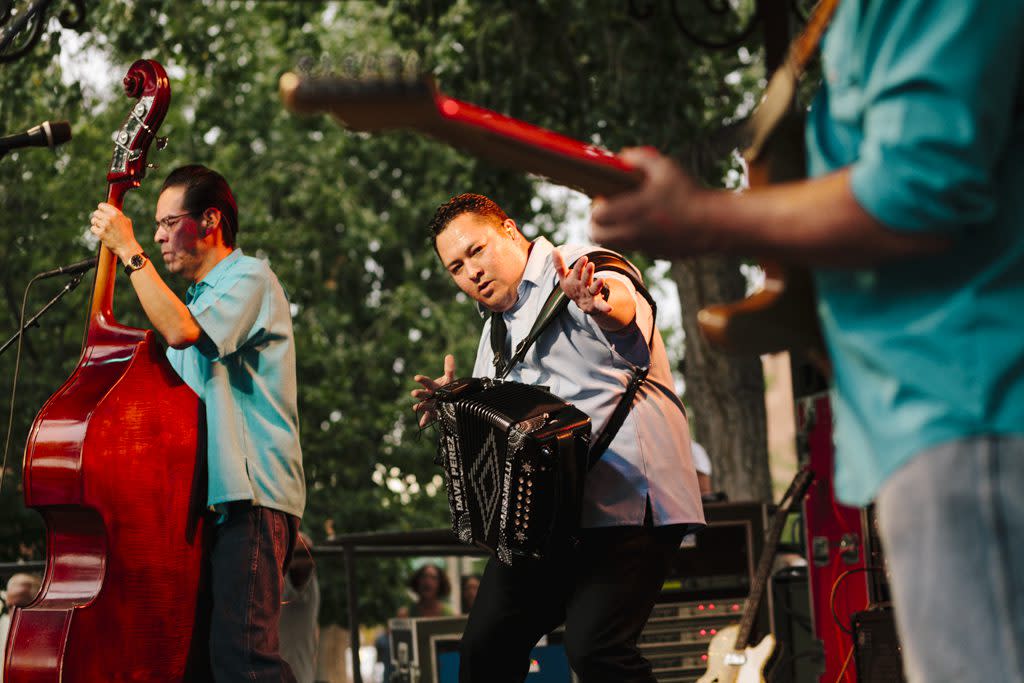 Santa Fe Bandstand is a free, outdoor music festival in the historic downtown Plaza and other locations throughout the city. Over 100 Rock, Country, Native American, Jazz, and Mariachi bands play for free throughout the summer. Come kick up your heels with the locals and experience Santa Fe's music scene. Be sure and check the schedule for each week as performance days vary.
---
Rodeo de Santa Fe
June 19 - 22, 2019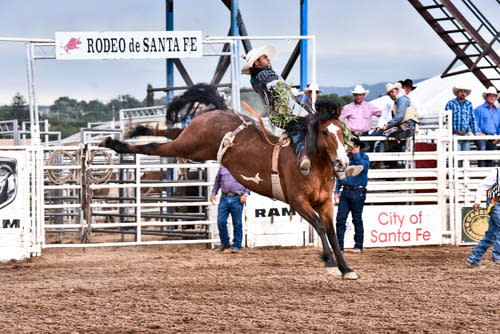 From barrel racing to bareback and bull riding, Rodeo de Santa Fe has it all and has been roping the hearts of cowboys and rodeo fans since 1949. Get ready for the heart-pounding, dirt-slinging, action-packed performances of top PRCA rodeo athletes and top PRCA rodeo entertainment. Rodeo de Santa Fe is big time rodeo with a small town feeling.
---
Santa Fe Studio Tour
June 22 - 23 & 29 - 30, 2019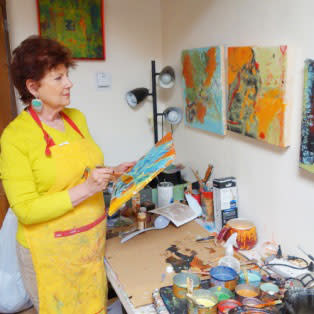 This free event offers the rare opportunity for the public to see the original art of more than 60 Santa Fe artists—right in their own studios. The self-guided tour held over two weekends, features paintings, photography, sculpture, jewelry, ceramics and other unique works. Many artists give demonstrations of their craft, share techniques and discuss what inspired their work.
---
Gran Fondo New York- Santa Fe
June 23, 2019
The routes of GFNY Santa Fe will take riders through the spectacular and diverse terrain of The City Different. Enjoy a weekend of cycling events, including the 81-mile long course, with 7,500 feet of climbing and the 55-mile medium course, with 3,300 feet of climbing. Both routes start in downtown Santa Fe.
---
Santa Fe Opera Season
Begins June 28, 2019
Enjoy stellar performances under a starry Santa Fe sky with beautiful music, compelling drama and stunning sunsets. Since 1957, newcomers and opera lovers alike have enjoyed world-class productions by one of America's premier summer opera festivals. Santa Fe Opera's 2019 season offers 36 performances of five different operas.
---
Zia Regional Rodeo & Country Dances
June 28-30, 2019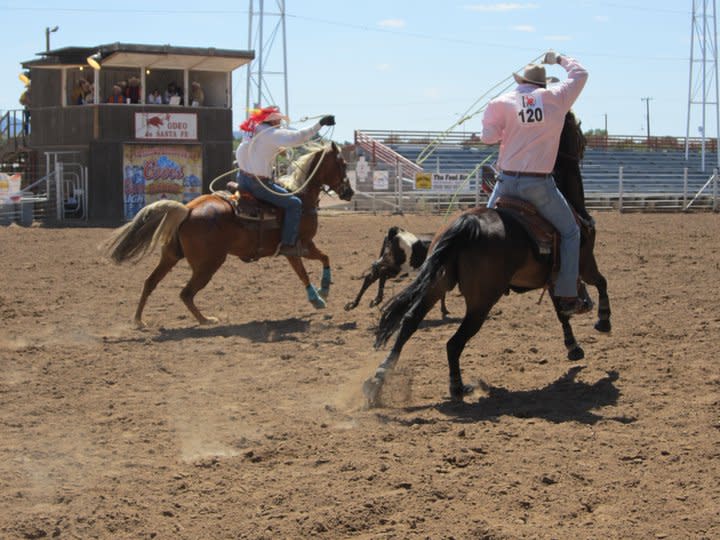 The Zia Rodeo competition is one stop along the way of a season-long
series of rodeo competition across the US and Canada and will bring the top 20 cowboys and cowgirls, in each of the 13 rodeo events, to qualify for the World Gay Rodeo Finals, to be held in Scottsdale, AZ in October 2019
---
With these June events to consider, we know you will want to put at least one on your summer Santa Fe itinerary. As you plan your visit to Santa Fe, don't forget to check out the variety of Deals and Specials being offered throughout the city.