Introduced in 2016, the Santa Fe Margarita Trail promises to be one of your most memorable Santa Fe adventures. This one-of-a-kind margarita experience allows you to taste more than 45 of the best margaritas in the world. Download the app for prizes, discounts, and recipes. As you travel the trail, you'll earn credit for the margaritas you try. Work your way up to membership in the Margarita Society or a custom margarita bartender kit! For the first time ever, the trail is expanding. Here are a few of the new cocktails you can find along the Santa Fe Margarita Trail.
FLOAT Café at Meow Wolf
Meowgarita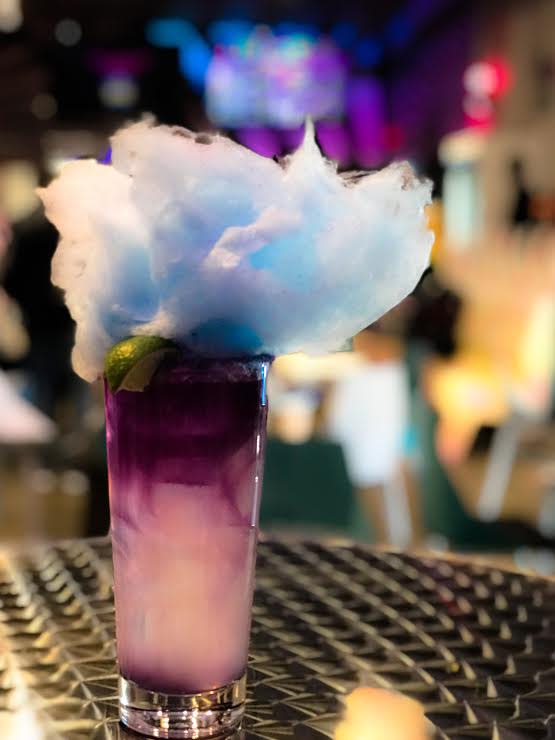 Meow Wolf has established themselves as a must-see for any trip to Santa Fe. With the introduction of the Meowgarita, they have become a must-stop on the Margarita Trail too. Topped with a cotton candy cloud and a splash of butterfly pea flower tea, this margarita is as unique as Meow Wolf itself.
---
La Reina
The Last Margarita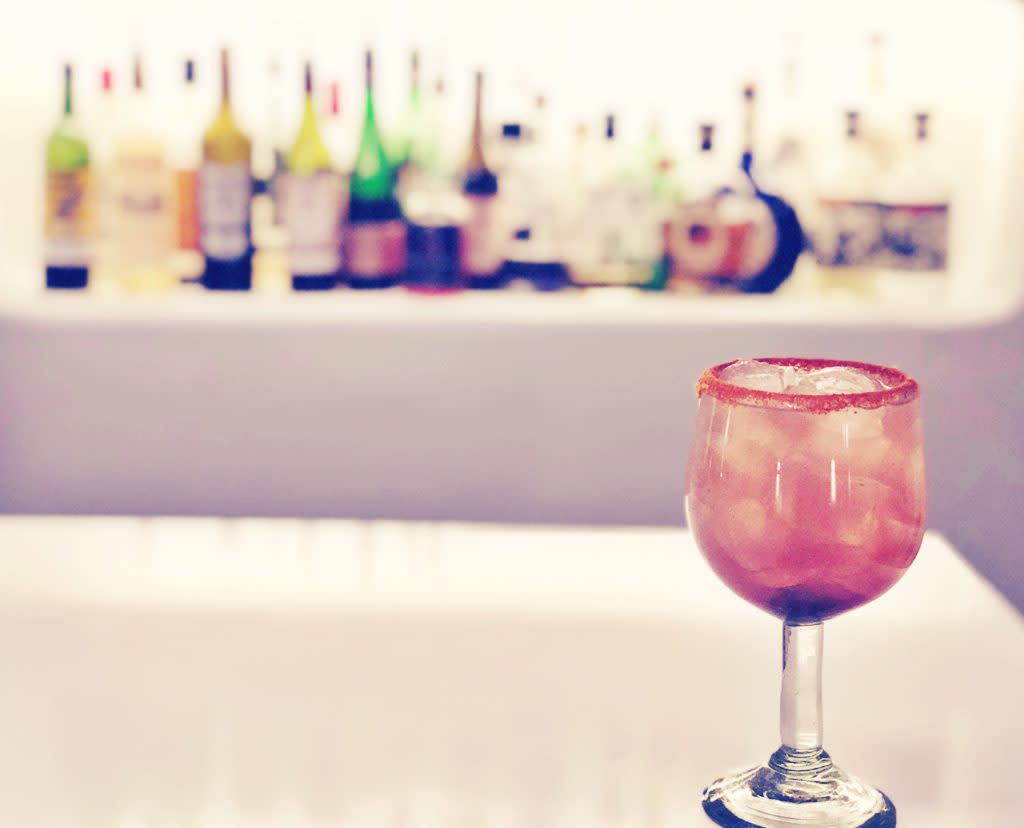 Housed in the newly renovated El Rey Court, La Reina's "The Last Margarita" adds a bit of spice to the Trail. Featuring mezcal and a red chile salt rim, this refreshing cocktail is topped with a luxardo cherry. 
---
The Ranch House
The Ranch House Pure Gold Margarita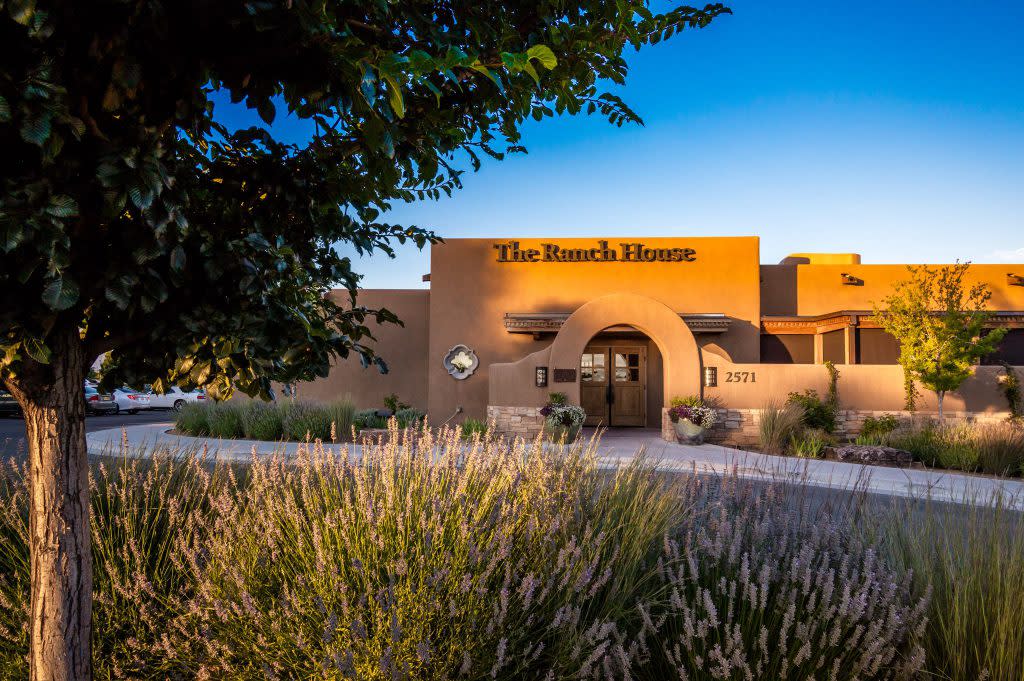 Not your typical BBQ joint, The Ranch House offers upscale takes on everyday favorites. Much like their menu, their Pure Gold Margarita is a different take on a classic. Served with lime sour and fresh squeezed orange juice, this drink is perfect for a warm summer afternoon.
---
Dinner For Two
The Midnight Margarita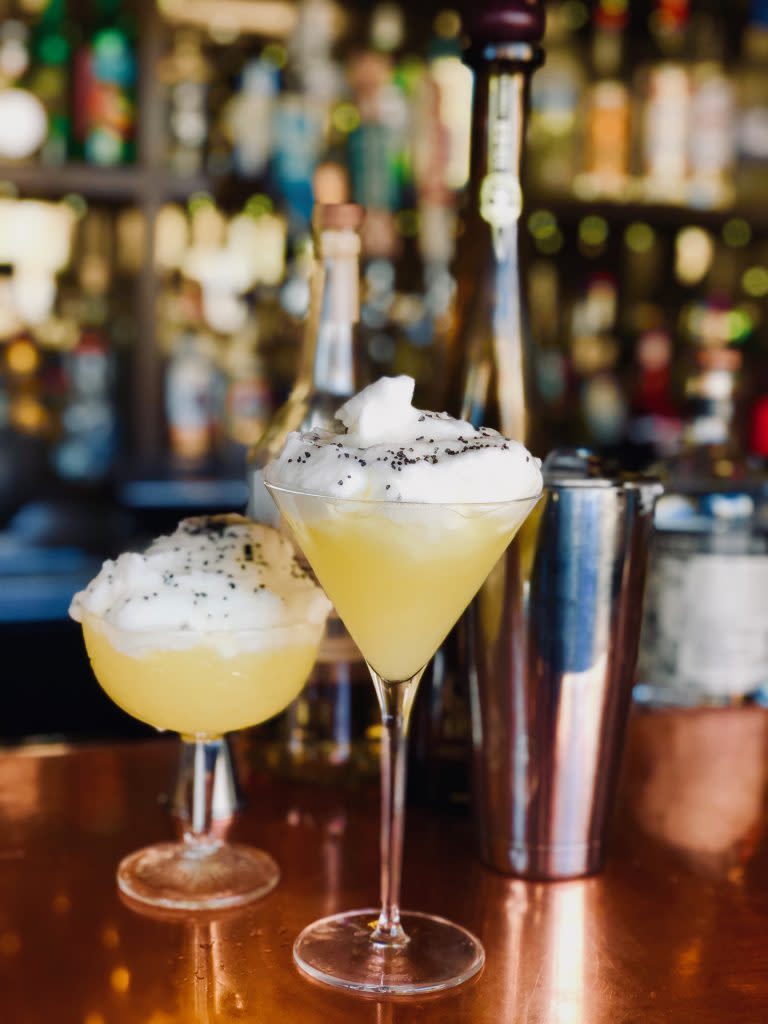 It might be easy to overlook this unassuming restaurant from the road, but Dinner for Two packs quite the punch once inside. Known for their tableside preparation of house specialties caesar salad and chateaubriand, their Midnight Margarita is not to be missed.
---
El Nido
El Nido-Rita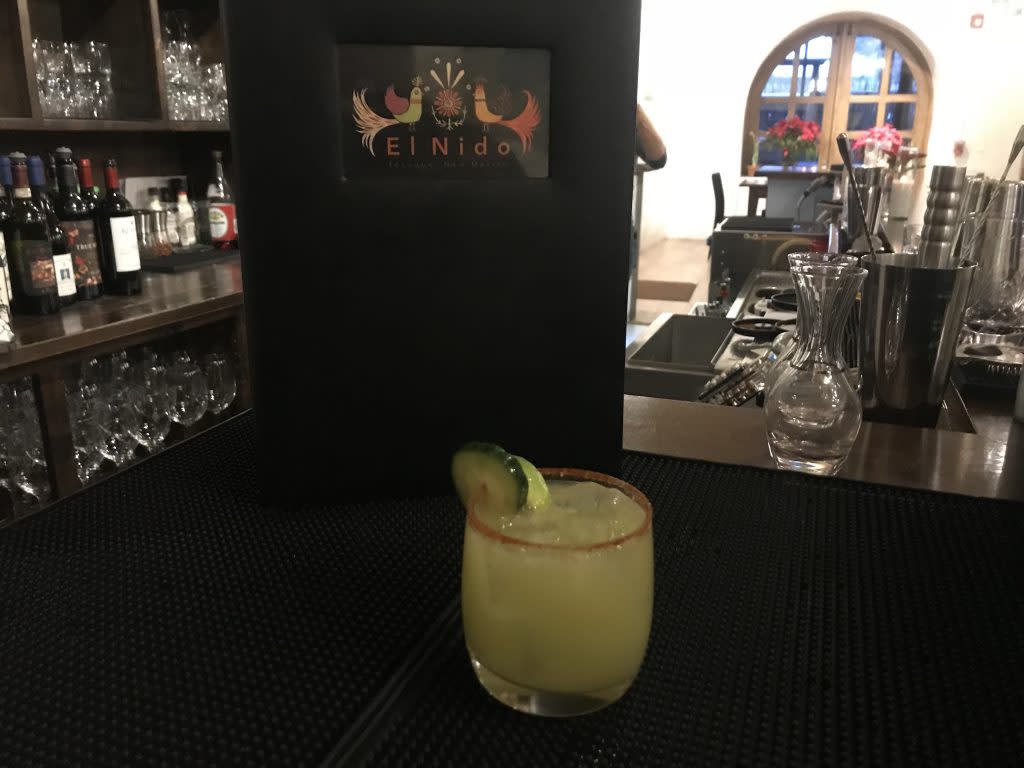 Tucked away in quaint Tesuque, El Nido features classic Italian cooking and wood-fired meats. The "El Nido-Rita" also packs some heat with serrano and Chimayo red chile flavors featured prominently.
---
Thunderbird Bar & Grill
The Paparita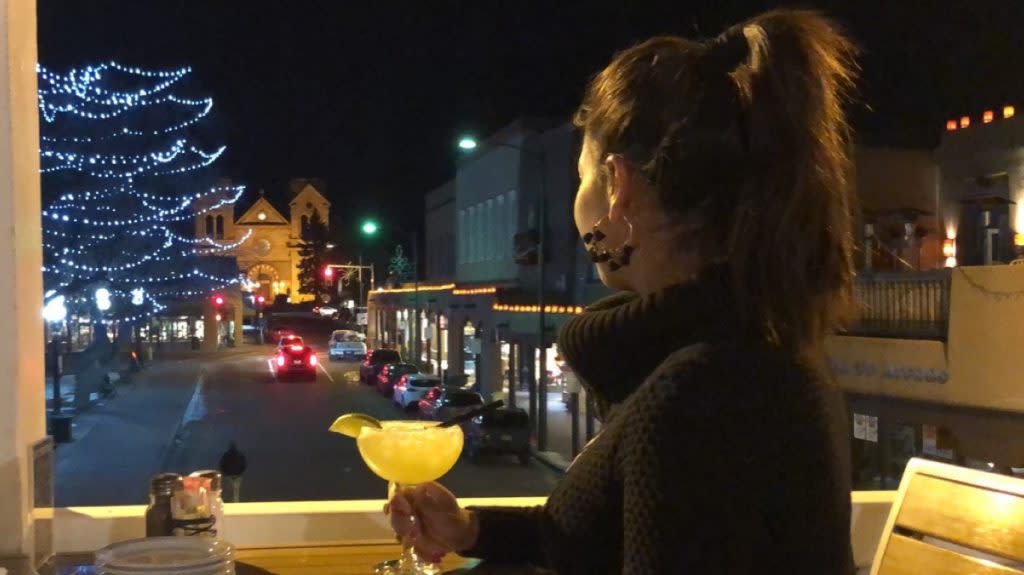 Overlooking the historic Santa Fe Plaza, Thunderbird Bar offers one of the best people-watching perches in the city. Enjoy the birds-eye view of the plaza while you sip on a Paparita, featuring anejo tequila and fresh lime juice and agave.
---
Boxcar
H.O.T.T. (Hot on the Trail)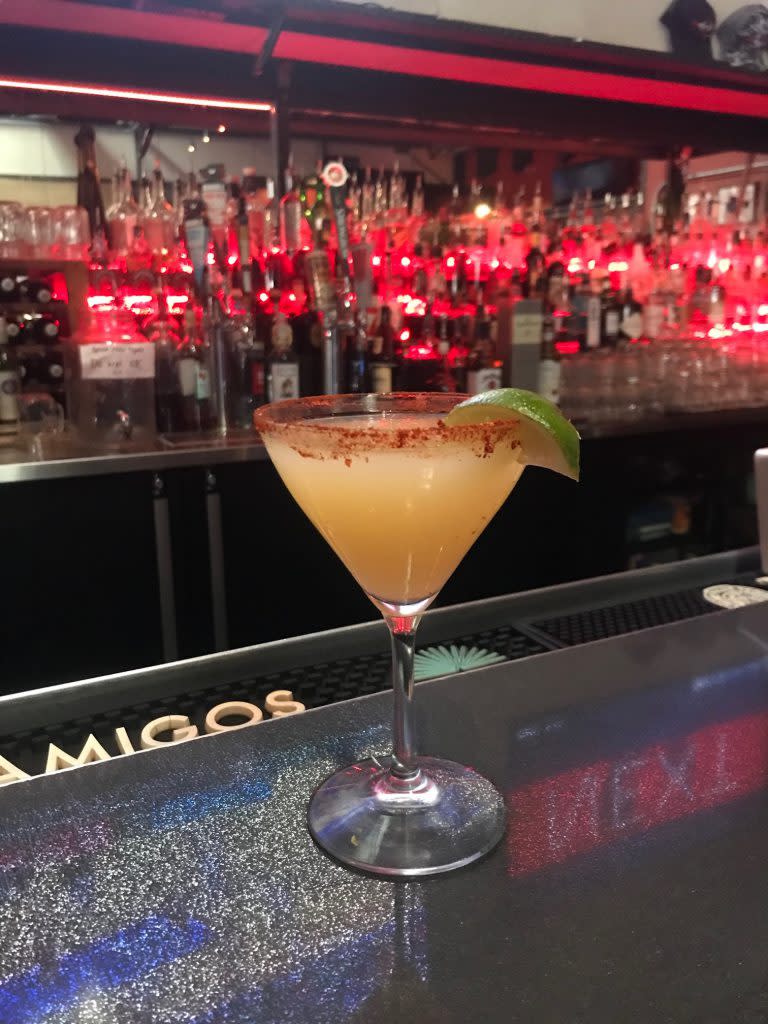 Another restaurant bringing some spice to the trail, Boxcar is Santa Fe's quintessential sports bar. Their Hot On The Trail Marg features green chile infused tequila, a dash of tabasco, and a little cucumber vodka to provide a cool balance.
---
Cottonwood Kitchen at Tesuque Casino
Sunset Margarita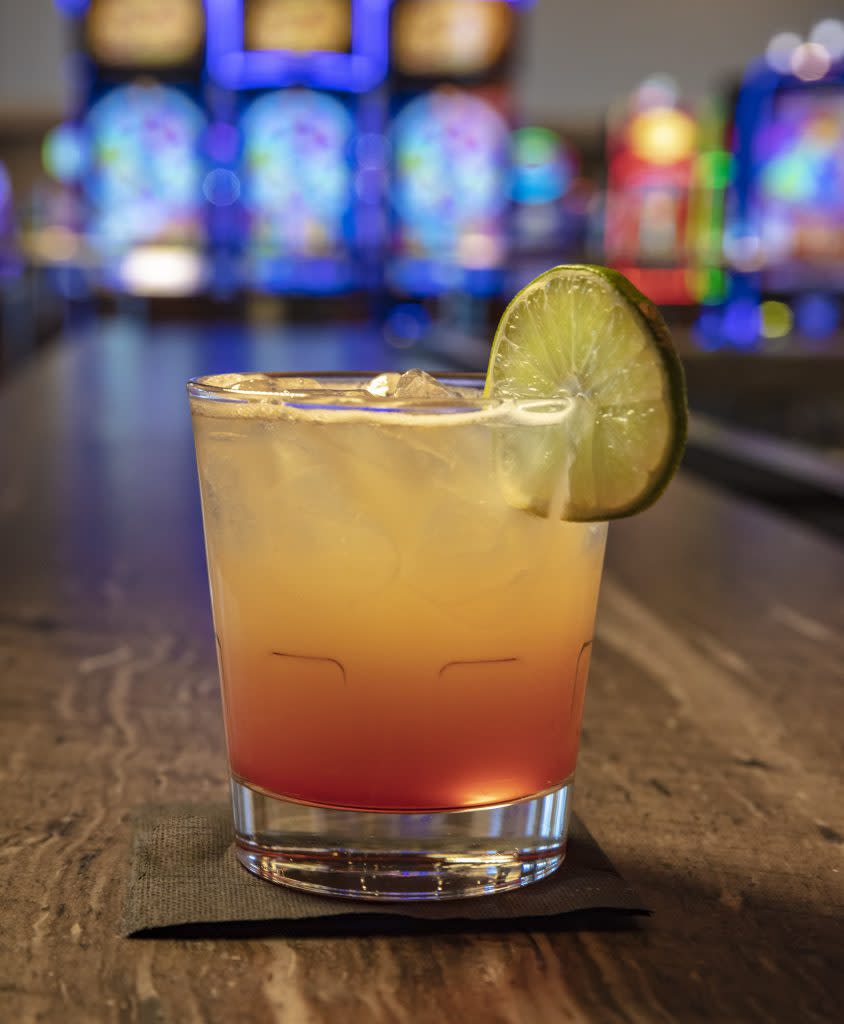 Located inside Santa Fe's newest and closest casino, the Cottonwood Kitchen's Sunset Margarita is inspired by the views the building's floor-to-ceiling windows offer. A trio of fruit juices gives this margarita a truly unique appearance and flavor.
---
La Casa Sena
The Nooner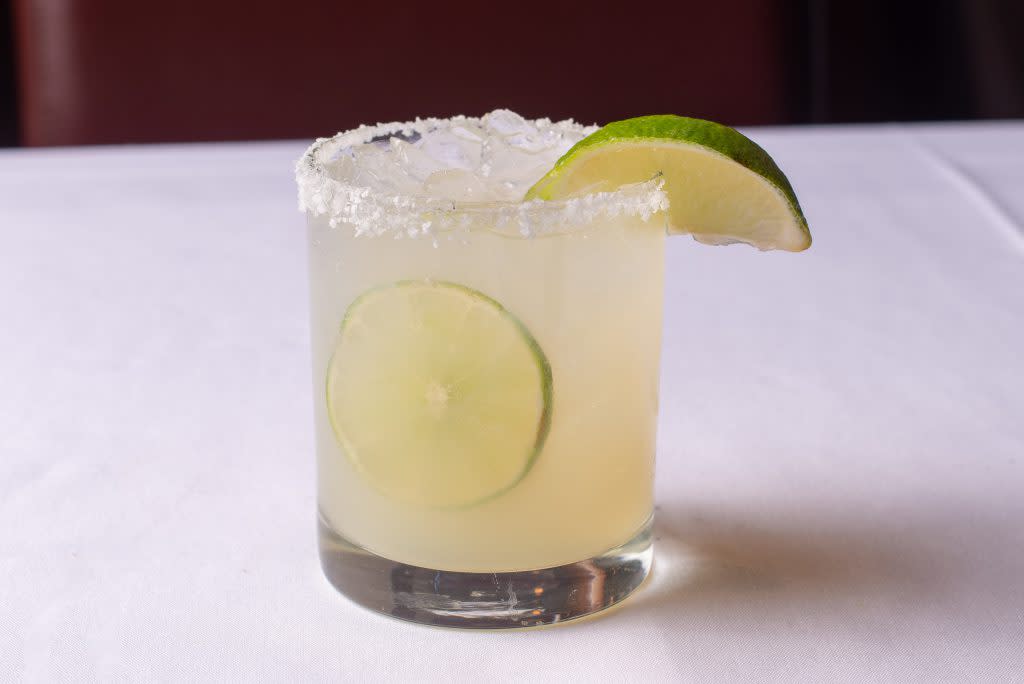 The courtyard at Sena Plaza is legendary among Santa Fe locals. The towering cottonwoods provide a wonderful canopy under which to enjoy The Nooner. This simple but elegant cocktail features tequila, elderflower liqueur and a splash of orange juice. It is the perfect choice to enjoy on the patio during a warm summer afternoon.
---
The Compound Restaurant
Canyon Road Margarita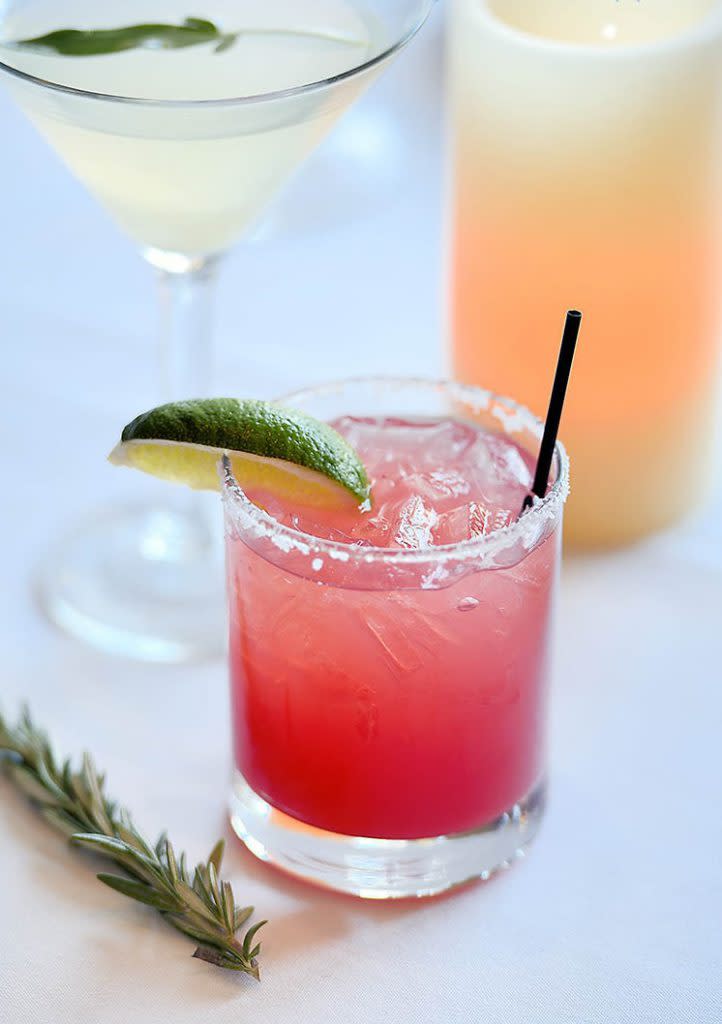 Recognized as one of the benchmarks of the Southwestern cuisine scene, The Compound Restaurant is one of Santa Fe's culinary landmarks. Housed in a historic adobe building with a look fashioned by renowned designer Alexander Girard, the atmosphere is almost as elegant as the food itself. The Canyon Road Margarita gets its unique flavor from a house-made blood orange puree.
---
Harry's Roadhouse
G.O.A.T Cabrito Margarita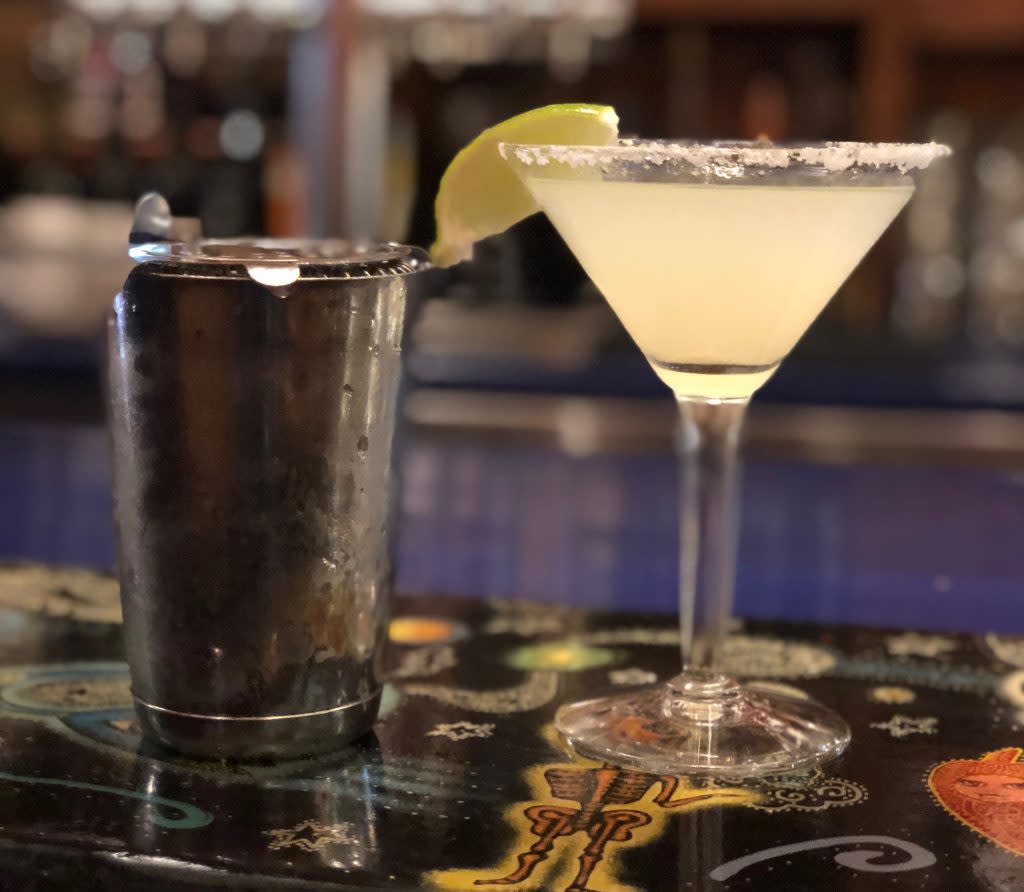 A gathering place for Santa Fe locals since 1992, this colorful café is known for their wonderful rotating weekly lunch and dinner specials.  Their G.O.A.T Cabrito Margarita features a reposado tequila, orange liqueur, and fresh squeezed lime juice.
---
Blue Corn Brewery
The Perfect Margarita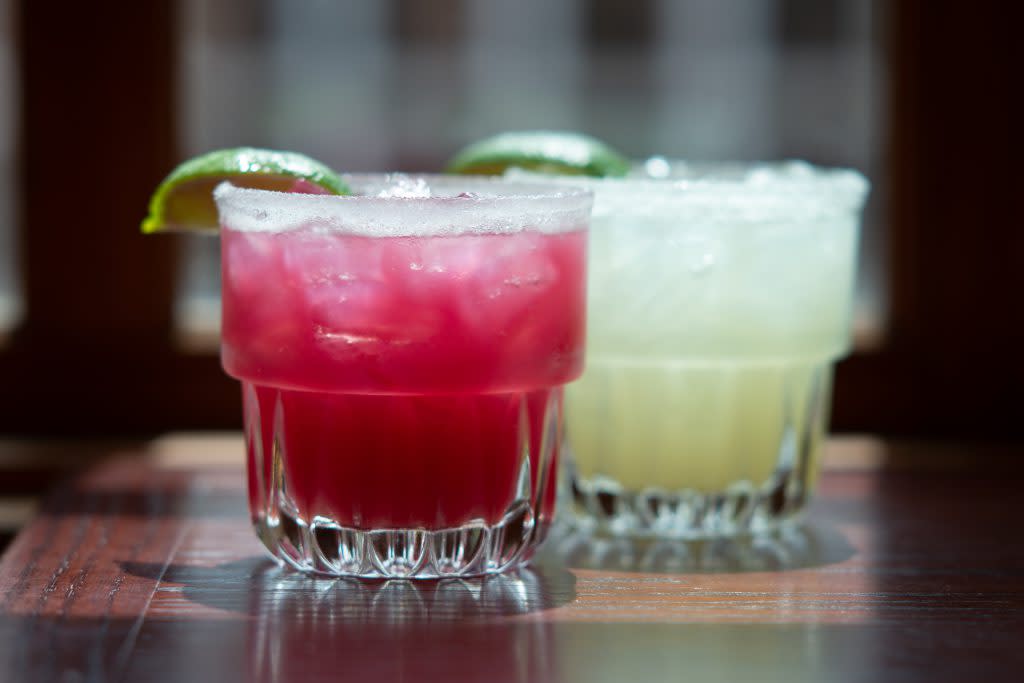 Typically thought of for their beers, Blue Corn Brewery brings a strong cocktail game as well. Their Perfect Margarita lives up to its name, a perfect blend of tequila, citrus, and agave.
---
El Farol
The Smoking Bull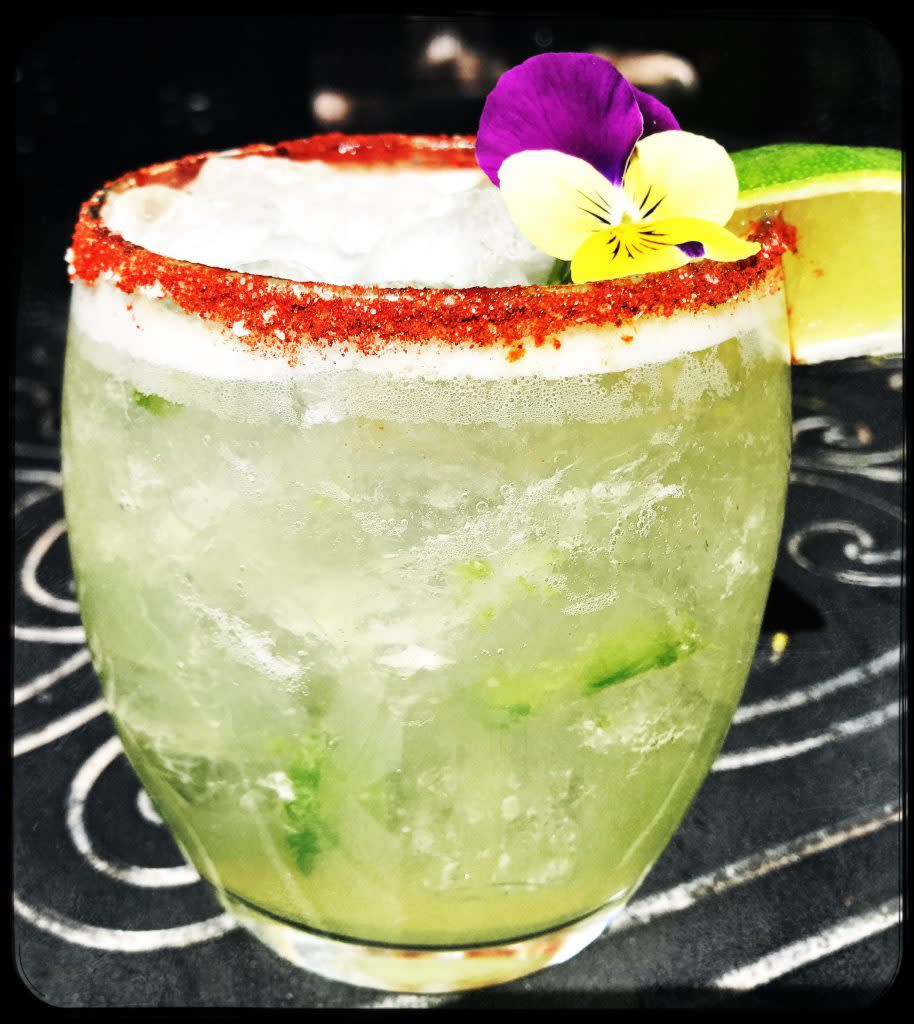 The oldest restaurant in Santa Fe, El Farol is one of the more unique locations on the Trail and presents a one-of-a-kind drink to match. The Smoking Bull features a smoky mescal, cilantro/piqullo pepper agave syrup, and a Chimayo red chile rim.
---
Dragon Room at the Pink Adobe
Black Dragon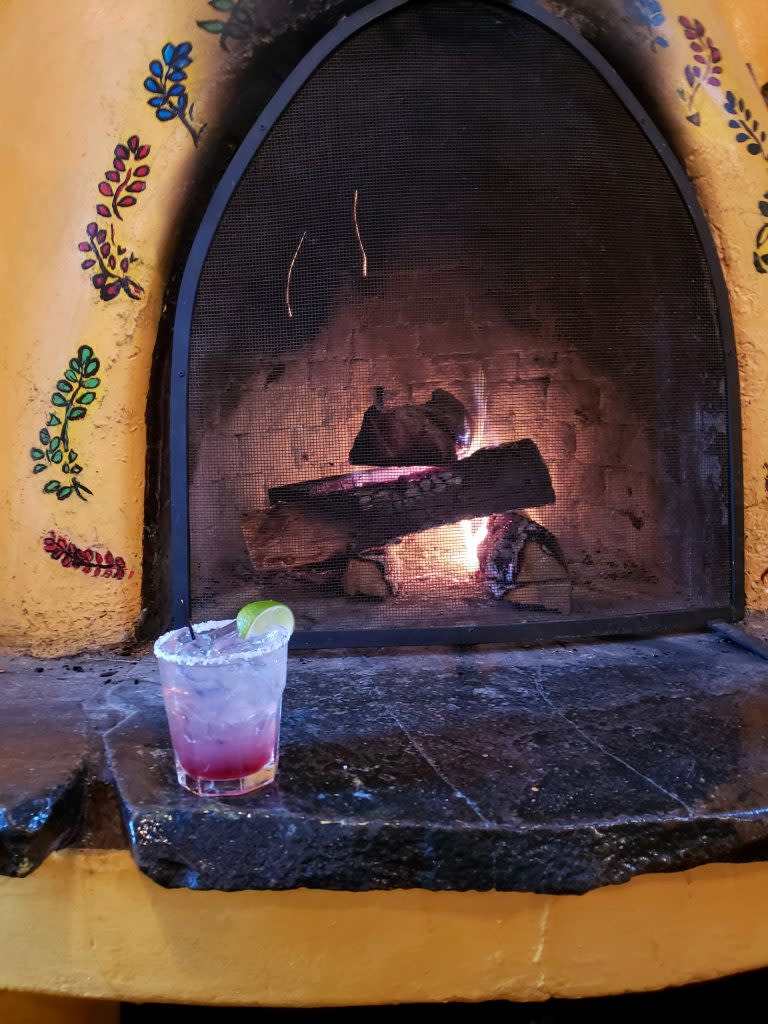 One of Santa Fe's hidden gems, the Dragon Room at the Pink Adobe is a treat for those who seek it out. Their Black Dragon Margarita features a splash of raspberry liqueur, bringing a unique flavor and color along with it.
---
Remember you must be 21 or older to participate. Santa Fe's high altitude of 7,200 feet above sea level means the air is thinner. Go nice and slow. Enjoy the Trail but always drink responsibly.