Hotel guests staying in Santa Fe this winter will experience the city's renowned art scene right in their hotels. The inaugural season of the city-wide "Santa Fe Artists In Residence" program creates a new art experience connecting visitors with New Mexico artists at 16 participating properties. Santa Fe Artists In Residence will be offered November 1, 2017 - February 28, 2018 every Thursday, Friday and Saturday from 4-7 p.m.
Visitors to The City Different can easily meet, interact and observe the artists as they create masterpieces in a variety of mediums. From painting and sculpting to jewelry making and basket weaving these skilled artists are ready to share their craft and invite guests to delve into the creative process first hand. Participating locations include: Drury Plaza Hotel, Eldorado Hotel and Spa, Hilton Santa Fe Buffalo Thunder, Hotel Santa Fe, Inn of the Governor's, Inn on the Alameda, La Fonda on the Plaza, La Posada de Santa Fe, Sunrise Springs and more.
Each artist and location will feature a pop-up gallery with finished work available for sale so that hotel guests can purchase directly from the artist they connect with.
Here are but just a few of the artists participating in the program:
Adam Baker - La Posada de Santa Fe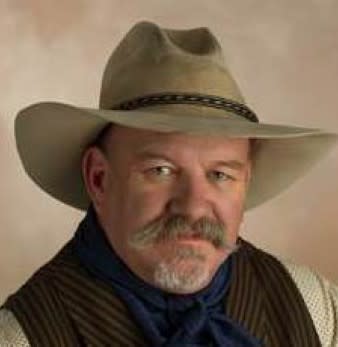 Cowboy painter Adam Baker will be working on western oil paintings. He works primarily in oils, but explores other mediums as well. Adam's paintings reflect the people and places of the rural western United States and often feature the rugged faces of ranchers, cowboys and miners.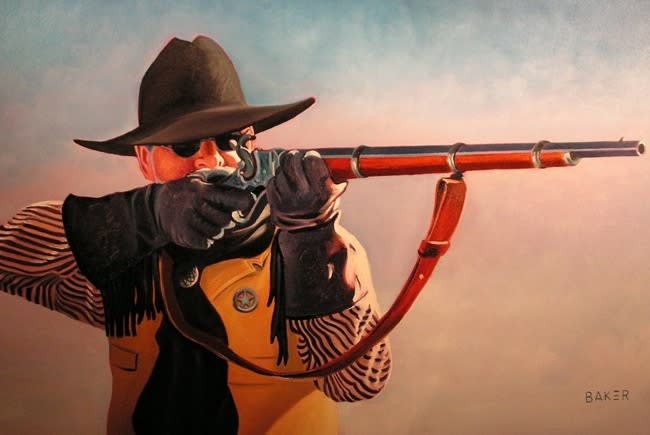 Tory Hughes - Hotel Santa Fe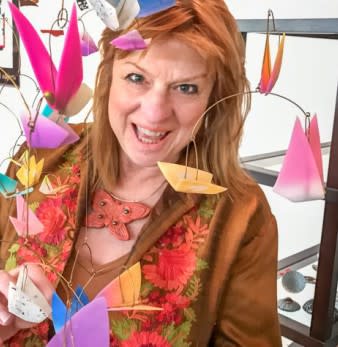 Tory Hughes is one of the most innovative and talented polymer clay artists in the world. Tory has spent three decades exploring and mastering techniques in this medium. Experience Tory's creative brilliance as she demonstrates and discusses her artistic process. You can find her work in the permanent collections of Museums worldwide.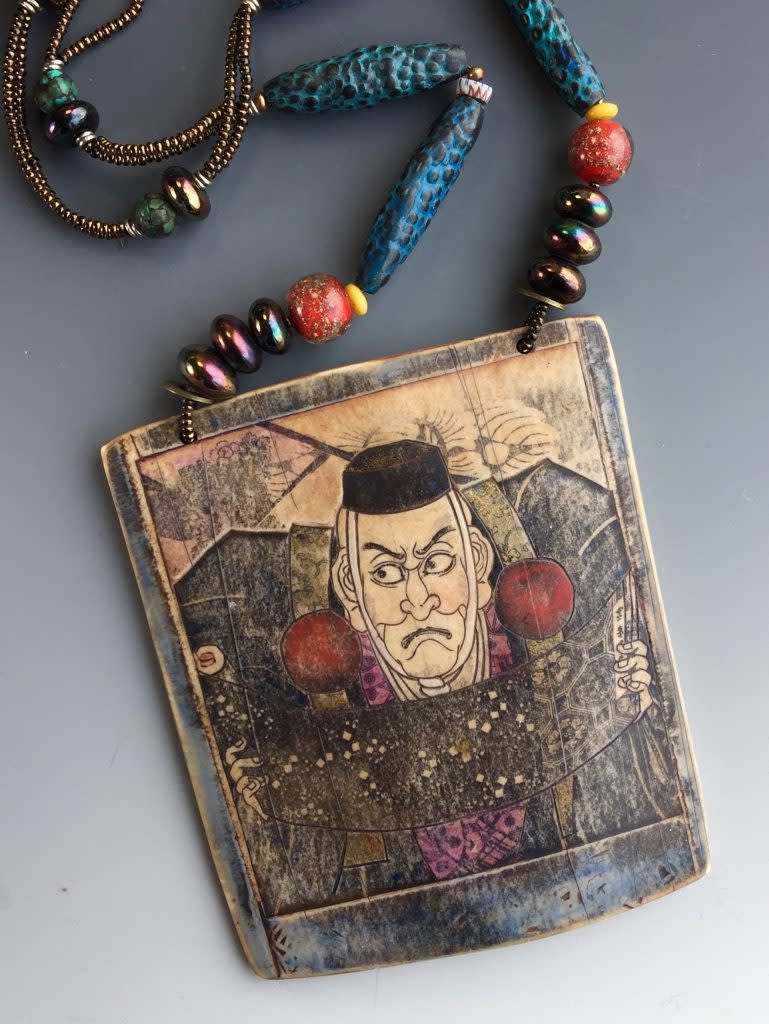 Jimmy Trujillo - Eldorado Hotel and Spa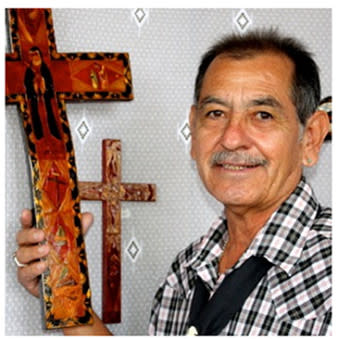 In early 1984, Jimmy Trujillo was introduced to and became very interested in the New Mexico Spanish Colonial art form of encrusted straw and corn husk, an art form which nearly died out in the late 19th century. He has stayed true to using traditional Spanish Colonial techniques, methods and materials in his work. Get an up close view of how Jimmy creates the intricate patterns and designs on his pieces when he is in residence.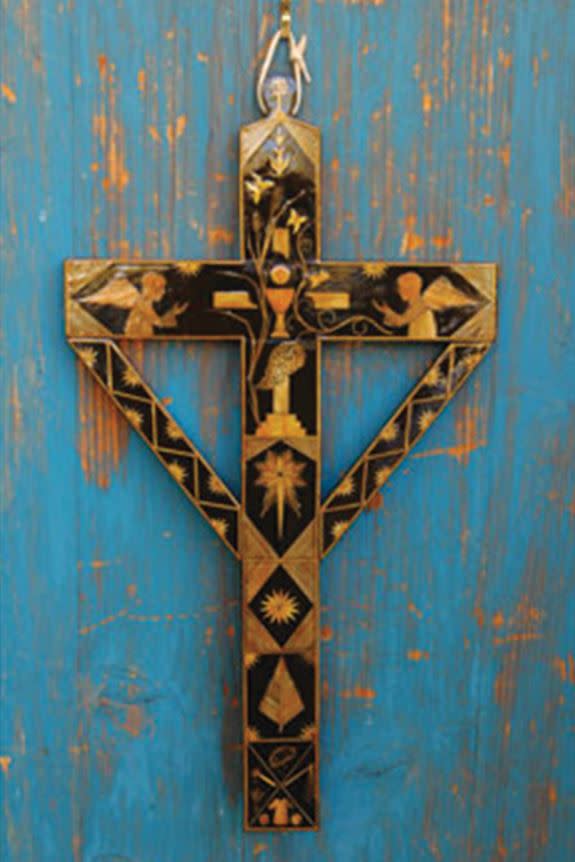 Lisa Flynn -  Inn on the Alameda

Lisa works in a variety of media and creates expressive paintings and drawings, ranging from figurative to abstract, using watercolor, pastel, oil, and mixed media. Lisa is inspired by the natural world around us and approaches it with awe and respect. The bold shapes shadows and colors of the Southwest are powerful influences in her work.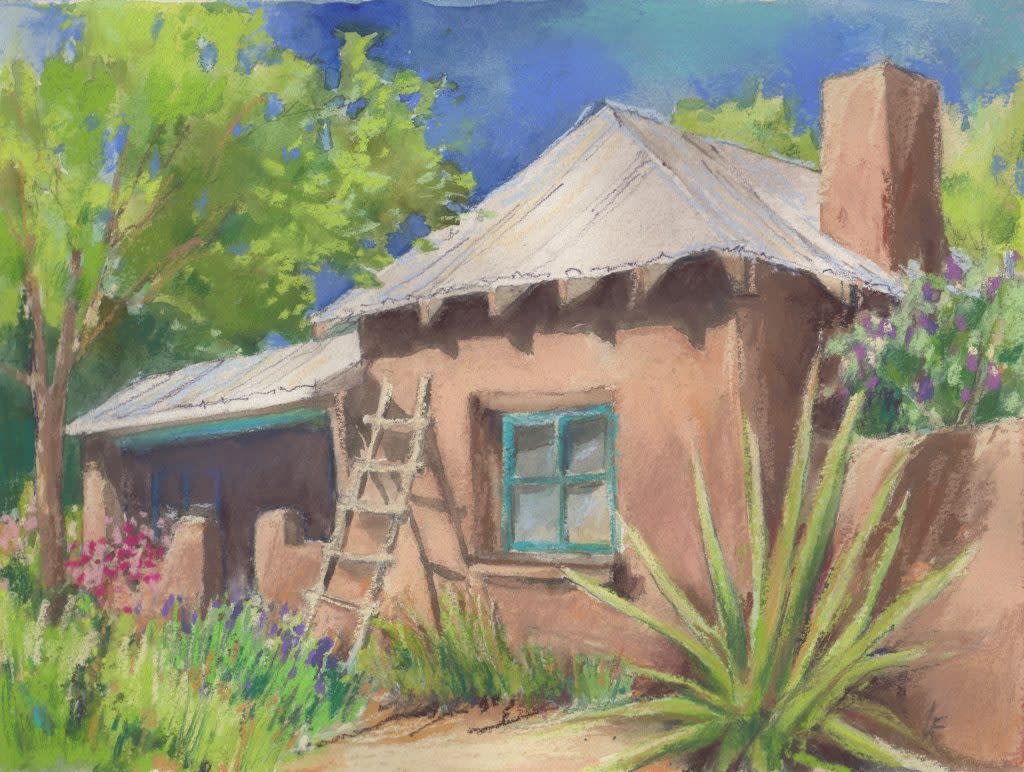 Details on the participating hotels and the names and bios of all artists that will be in residence at each location can be found online at santafe.org. Check the event calendar for additional events ranging from meet and greet wine receptions to gourmet dinners with the artist.
To add to the fun a sweepstakes to win a Santa Fe Art Experience package will be live for entries on the Santa Fe artists residence page now through February, 28, 2018 and a winner will be chosen on March 1, 2018.  The prize includes:
A two night stay at theDrury Plaza Hotel, includes breakfast, evening reception and parking. (Value: $500)
A Three course dinner for two in Terra at Four Seasons Resort Rancho Encantado Santa Fe (Value: $250)
Gift certificate for food and beverage in Del Charro at Inn of the Governors (Value: $75)
Two passes to Meow Wolf (Value: $40)
Museum Passes for two (Value: $60)
Santa Fe Art Tour for two—Explore Canyon Road on an interactive tour of its unique art spaces. (Value: $65 Friday tour for two; $165 private tour for two)
Two-hour art session for two with artist Lisa Flynn at Inn on the Alameda. Create your own colorful New Mexico watercolor postcards. (Value: $80)
The Santa Fe Artists in Residence getaway will be one of your most memorable Santa Fe artistic adventures. Be sure to check out even more planning resources available on our Must-See events. page and arrange your visit to coincide with our most popular events. Another essential resource for planning your Santa Fe artist getaway is the [blog_link url="https://santafe.org/Visitors_Guide/index.html" text="2017 Santa Fe Visitors Guide" date="2017-11-07"]. There are also great [blog_link url= "https://santafe.org/Visiting_Santa_Fe/Specials/index.html" text="Deals and Specials" date=2017-11-07"] on our site to help you save on your vacation.
*Cover photo courtesy of La Posada de Santa Fe