Santa Fe is known for our robust offering of some of the best and longest-standing seasonal arts markets that draw thousands of visitors to Santa Fe every year.  The highly anticipated annual Native Treasures Art Market is a favorite among Native American art collectors and enthusiasts every spring.  This year, Native Treasures takes place on Memorial Day Weekend, May 25-27, 2018 in the indoor setting of the Santa Fe Community Convention Center.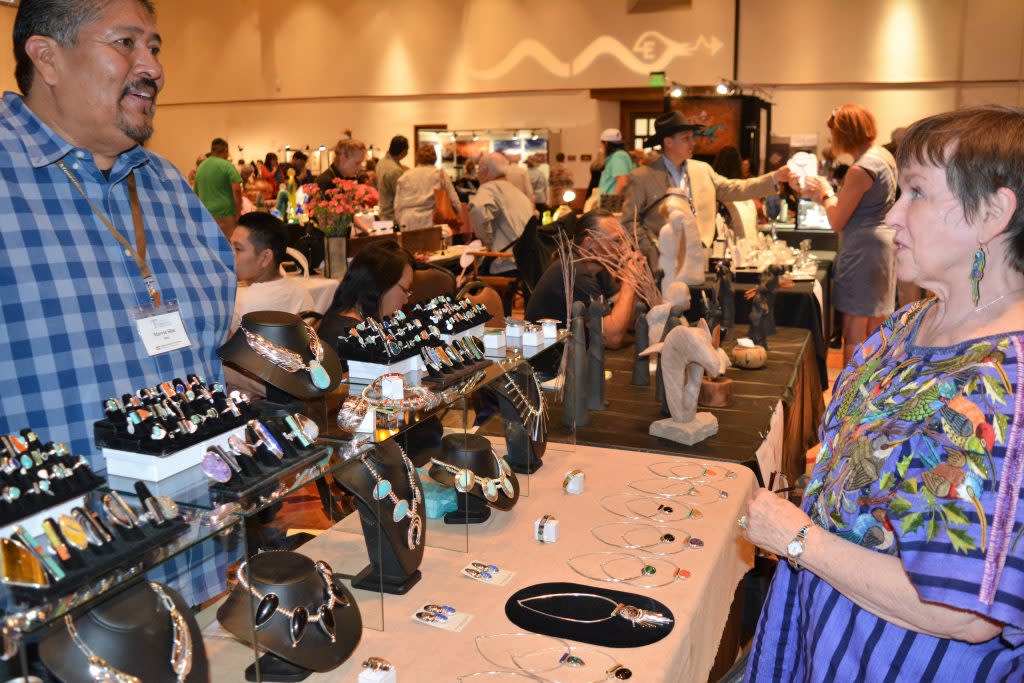 Native Treasures is produced by the Museum of Indian Arts and Culture/Laboratory of Anthropology (MIAC) located on Museum Hill in Santa Fe.  The museum is also well worth a visit.  MIAC features a stunning permanent collection of contemporary and traditional Native American art and cultural artifacts, as well as regular rotating exhibitions and an outdoor sculpture garden.  The Native Treasures event revenue and a portion of Market sales benefit MIAC artists, exhibitions, conservation, and educational programming. So just by attending you are also contributing to a worthy cause that helps to preserve and share Native arts and culture.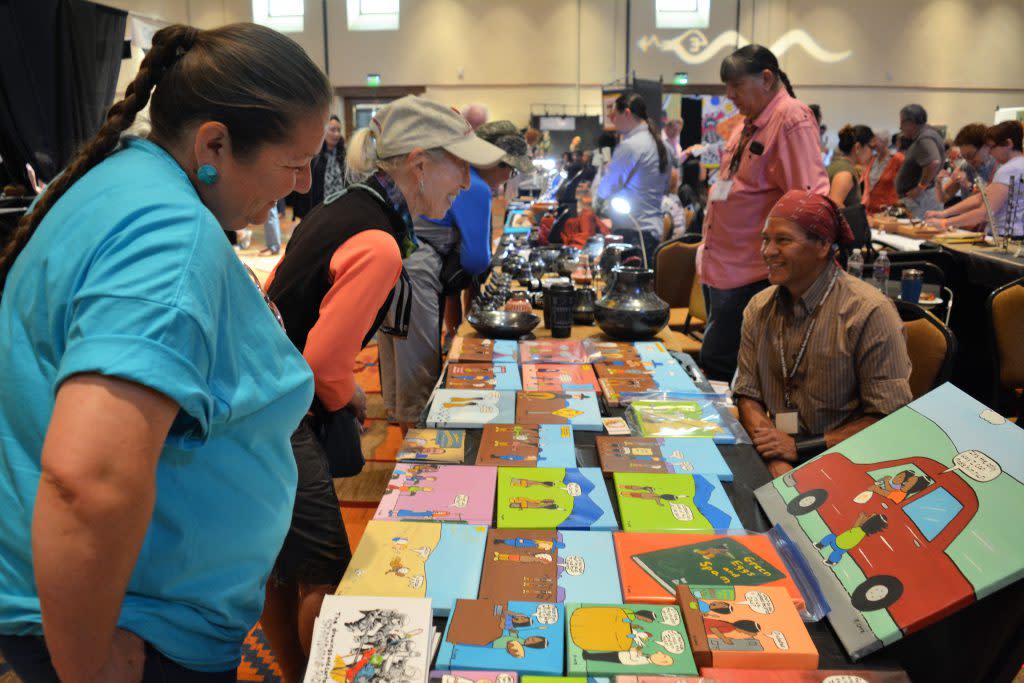 The Market is made up of approximately 200 of the best, most sought after established and emerging artists in the nation; offering shoppers the opportunity to buy museum-quality products direct from the artists. Shoppers can converse with artists about their work, its origin and inspiration.  A diverse group of American Indian tribes from across the U.S. are represented among the artists and there is a wide variety of high-quality fine art displayed for viewing and available for purchase.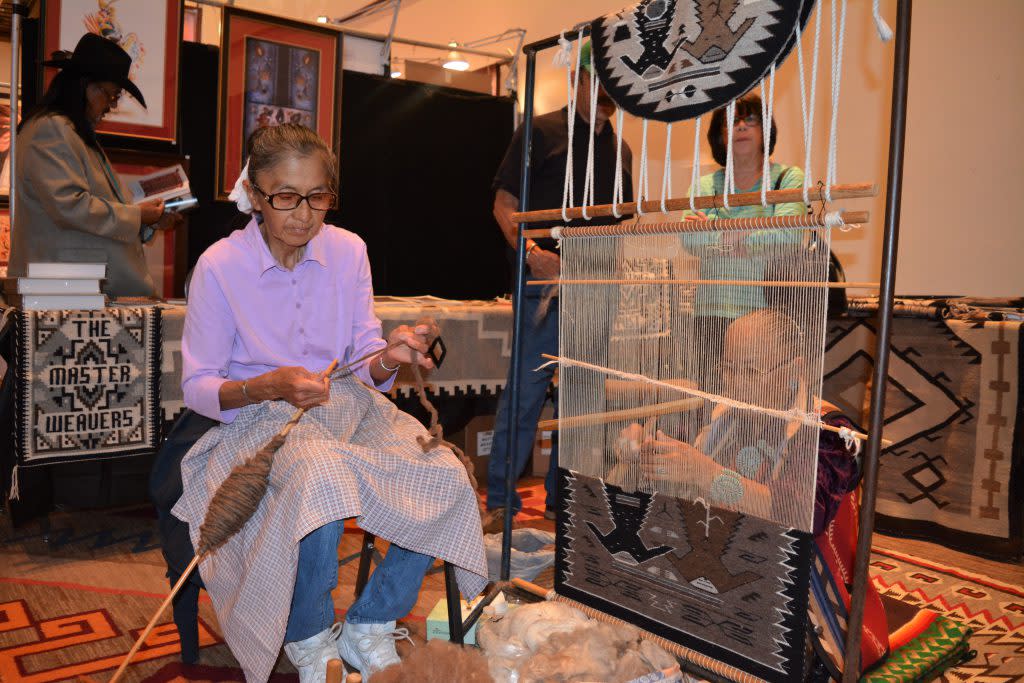 Traditional and contemporary jewelry, pottery, painting, photography, clothing, textiles, beadwork, sculpture and basketry are among the classifications of art presented by artists at individual booths. Some of Native America's most accomplished artists are featured.  Suffice it to say, Native Treasures offers the unique opportunity to learn about and acquire a special work of art that might normally only be found in galleries and museums.  This makes it easy to take home a "treasure" at an attractive buy-direct price.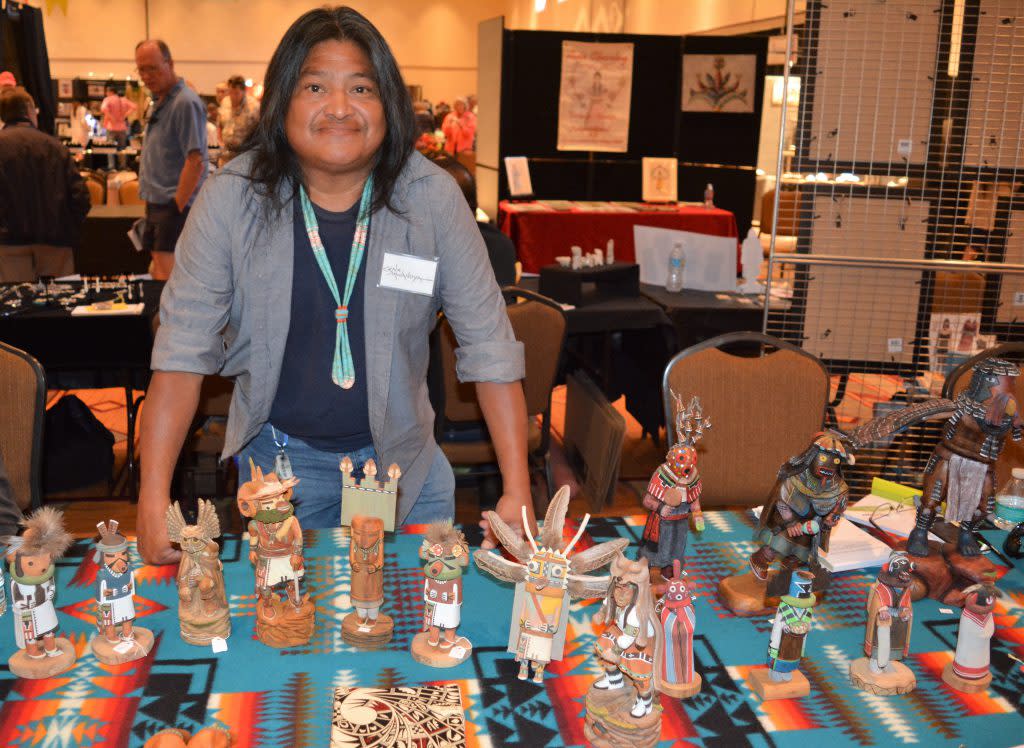 The Market kicks off on Friday, May 25, 2018, with a "Pre-Show" Celebration and Benefit that features a reception, collectors preview and sale, and an awards ceremony for a distinguished "Living Treasure" Native artist.  On Saturday, there is a "Champagne Breakfast" for early-bird shoppers, a not-to-miss Native Fashion show in the afternoon, and traditional Native American dances performed in the Convention Center outdoor courtyard.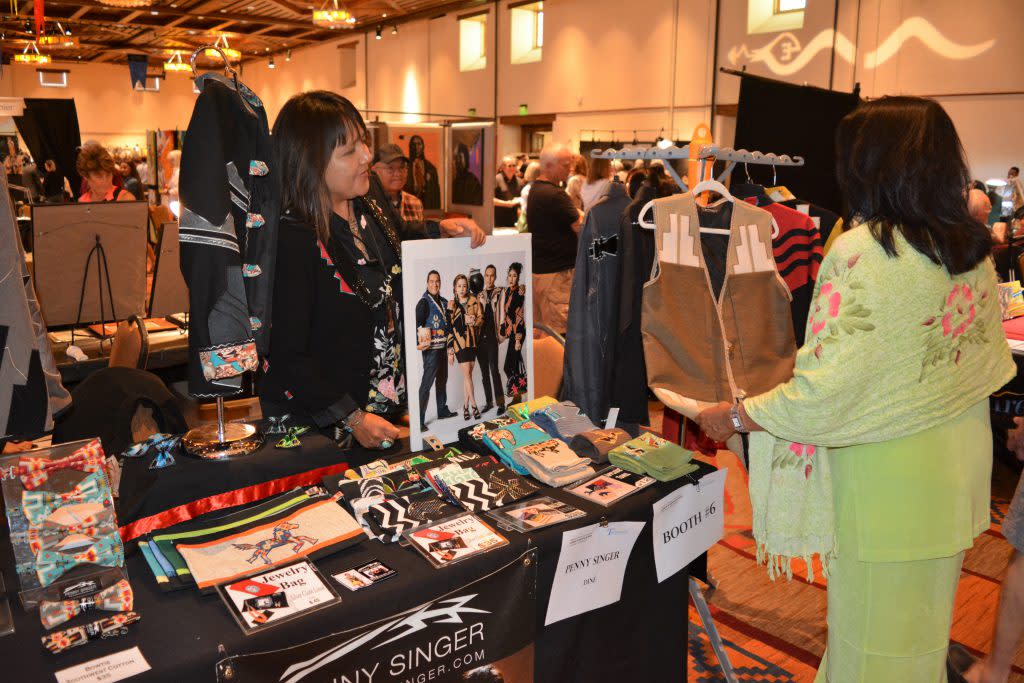 For Native American food-lovers, there is a Native Treasures "Street Eats" food truck event outside of the Convention Center on Sunday, May 27, 2018, from 11 a.m. - 3 p.m.  Santa Fe is definitely a renowned foodie town, so this is a great opportunity to join a local street-food extravaganza and taste what it's all about!  In addition, historic downtown Santa Fe is chock-full of enticing casual to fine-dining options plus numerous shops, galleries and museums. Downtown museums include: the New Mexico Museum of Art, the New Mexico History Museum, the Museum of Contemporary Native American Art and the Georgia O'Keeffe Museum.  Spend the weekend in downtown Santa Fe on Native Treasures/Memorial Day Weekend and you will surely enjoy an arts and culture feast!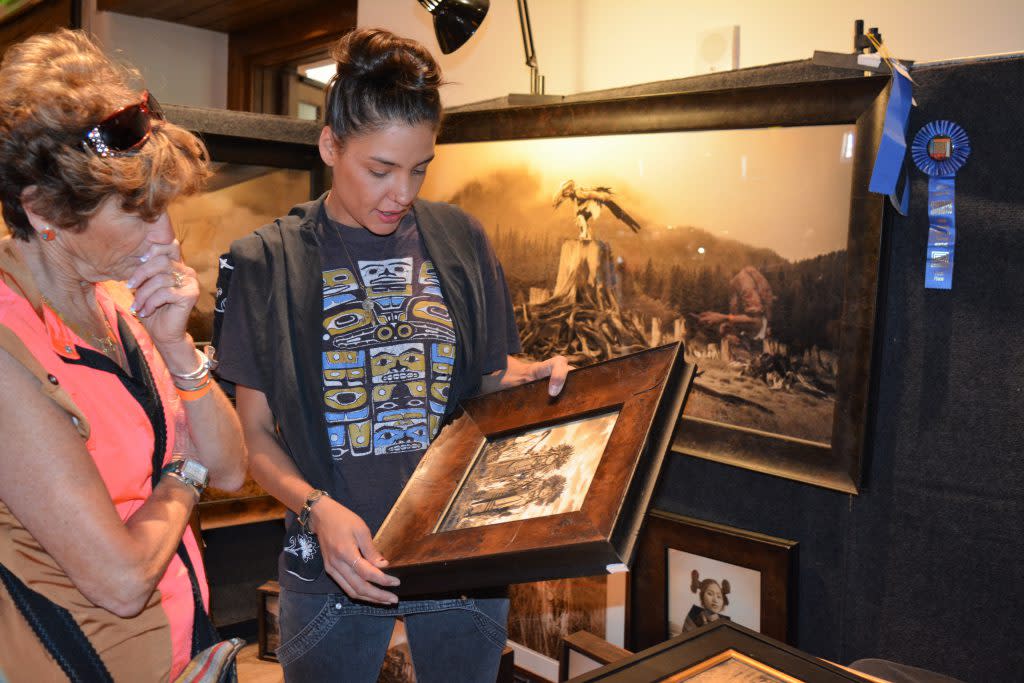 Native Treasures Art Market 2018 Schedule
Friday, May 25: Pre-Show Celebration & Benefit – Ticket Required 5-7:30 p.m.: Opening Night Reception 5-5:45 p.m.: Gold Sponsor Sale 5:45 p.m.: 2018 Living Treasures Ceremony
Saturday, May 26: 8 a.m.-10 a.m.: Champagne Breakfast and Early Bird Buying – Ticket Required 10 a.m.-5 p.m.: Free Admission 2 p.m.: Fashion Show Sunday, May 27: 10 a.m.-4 p.m.: Free Admission 11 a.m.-3 p.m.: Street Eats
To start planning your trip to Santa Fe during the Native Treasures weekend or for any of our summer 2018 art markets, order your [blog_link url="https://santafe.org/Visitors_Guide/index.html" text="2018 Santa Fe Travel Guide" date="2018-03-27"] now. Use our Santa Fe [blog_link url="https://santafe.org/Visiting_Santa_Fe/Specials/index.html" text="Deals and Specials" date="2018-03-27"] to make your art-buying budget go further on this visit.
View more photography by Rima Krisst, TOURISM Santa Fe Tribal Liaison, from previous Native Treasures Art Markets in the slideshow below.
[metaslider id="6611"]
This blog was written in partnership with [blog_link url="https://santafe.org/" text="TOURISM Santa Fe" date="2018-03-27"] and Rima Krisst, TOURISM Santa Fe Tribal Liaison.