As a 412-year-old city, Santa Fe has had ample time to nurture many organizations and businesses into milestone year status! In 2022, we celebrate several BIG birthdays on behalf of important institutions, including a Centennial for our beloved Santa Fe Indian Market in August. As these facets of our culture mature, evolve, and achieve milestone ages, they only get richer, more vibrant, and more woven into the fabric of what makes Santa Fe The City Different. 
Consider planning your trip to Santa Fe around these anniversaries, all celebrated in style and with passion!
---

Celebrating 100!

La Fonda on the Plaza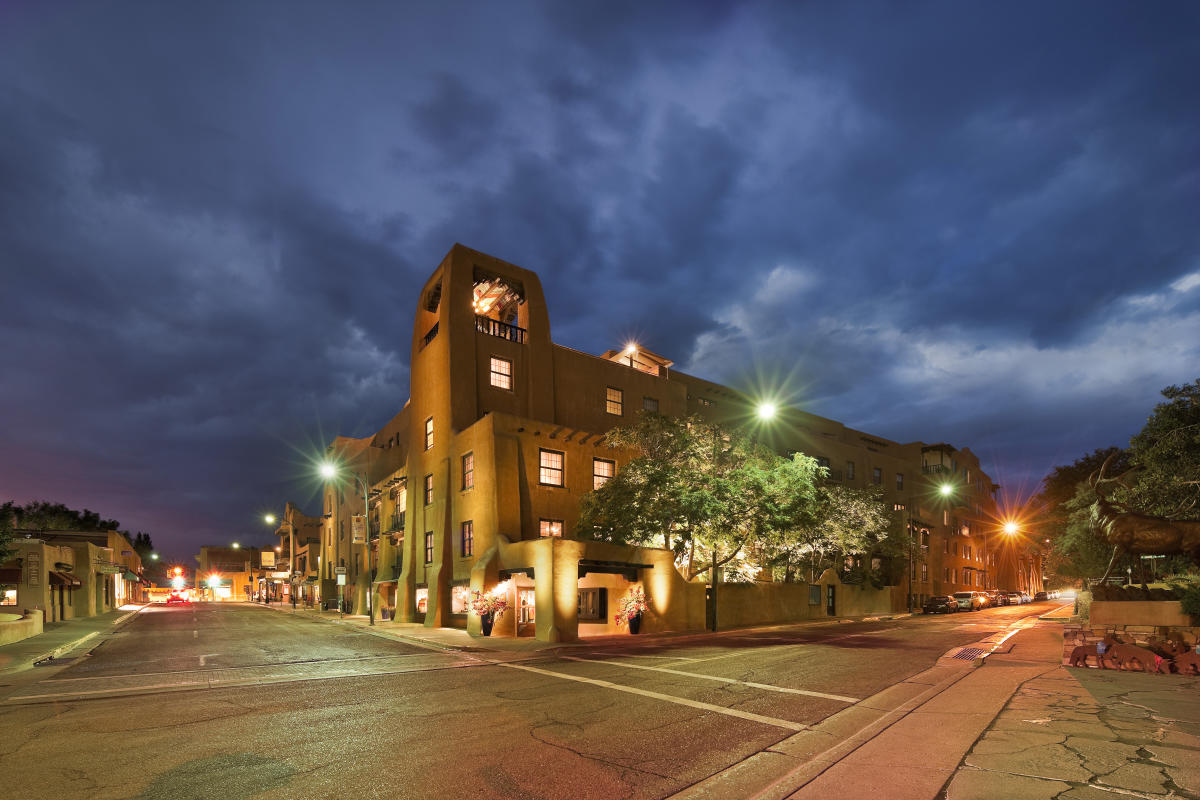 Debuting as the Santa Fe Plaza Hotel in 1922 at its current site on the southeast corner of the Plaza, La Fonda turns a noble 100. Among other events, this iconic Santa Fe landmark honors its 100th by hosting a yearlong "Centennial Speaker Series," featuring bimonthly presentations from experts on its history, architecture, and art.

Santa Fe Indian Market, presented by Southwestern Association of Indian Arts (SWAIA)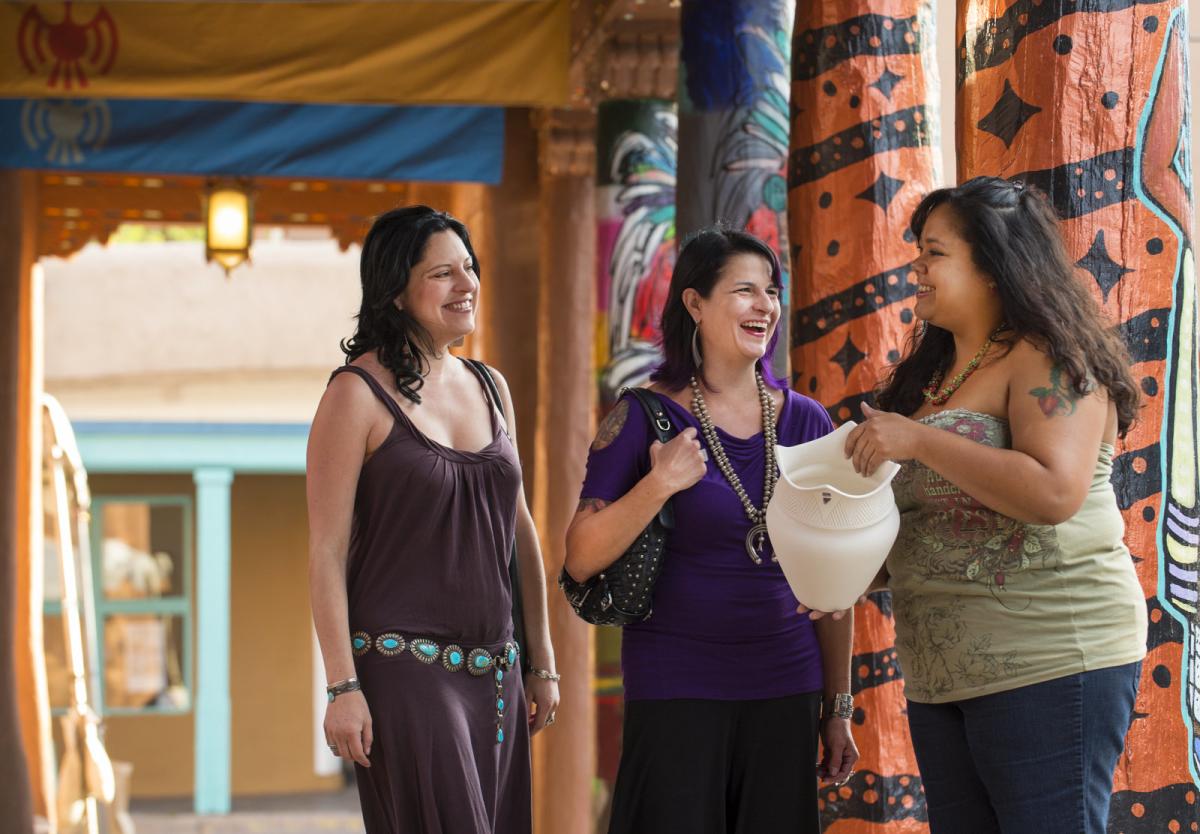 An impassioned human rights group associated with the Museum of New Mexico launched Santa Fe Indian Market in 1922. The "Indian Fair" was originally developed as a part of Fiestas and has since become "the biggest and most prestigious Indian art event in the world, cultivating excellence and innovation across traditional and non-traditional art forms; and developing programs and events that support, promote, and honor Native artists year-round." Here's to 100 years, celebrated August 20–21, 2022. Also visit Indigenous Celebration New Mexico (IC22), a yearlong celebration of events designed to encompass and promote all of New Mexico's Indigenous arts and culture events to propel Indigenous art to its rightful place as the original American Art.  
Santa Fe Playhouse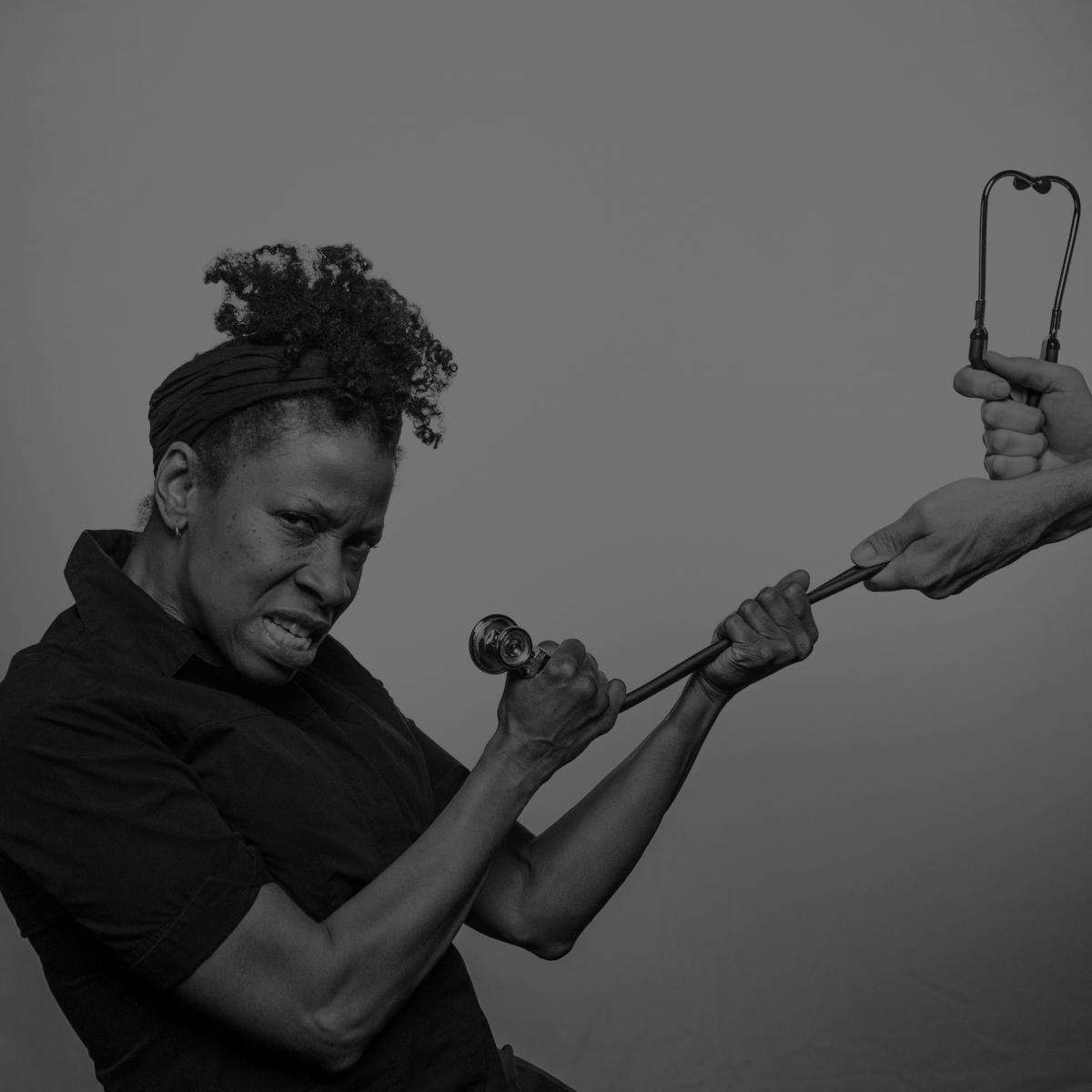 (Danielle Reddick as Dr. Lorna James in The Effect, written by Lucy Prebble, directed by Robyn Rikoon, opening March 12. Photo: Colin Hovde)
Novelist and essayist Mary Austin (who also helped found Traditional Spanish Market) incorporated the Playhouse as the Santa Fe Little Theater in 1922. Since 1968, audiences have enjoyed performances in its permanent home, an unobtrusive adobe tucked away on DeVargas Street. To celebrate its Centennial and honor our collective experiences over the last two years, all 2022 productions are curated around the theme of "changing shape." In addition to presenting multiple productions annually, the Playhouse hosts the Santa Fe Fiesta Melodrama, in which The City Different is rawly and royally roasted. This year's will be extra-special, running from August 27 through September 18. Get your tickets here!
 
School for Advanced Research (SAR): Indian Arts Research Center (IARC) Collection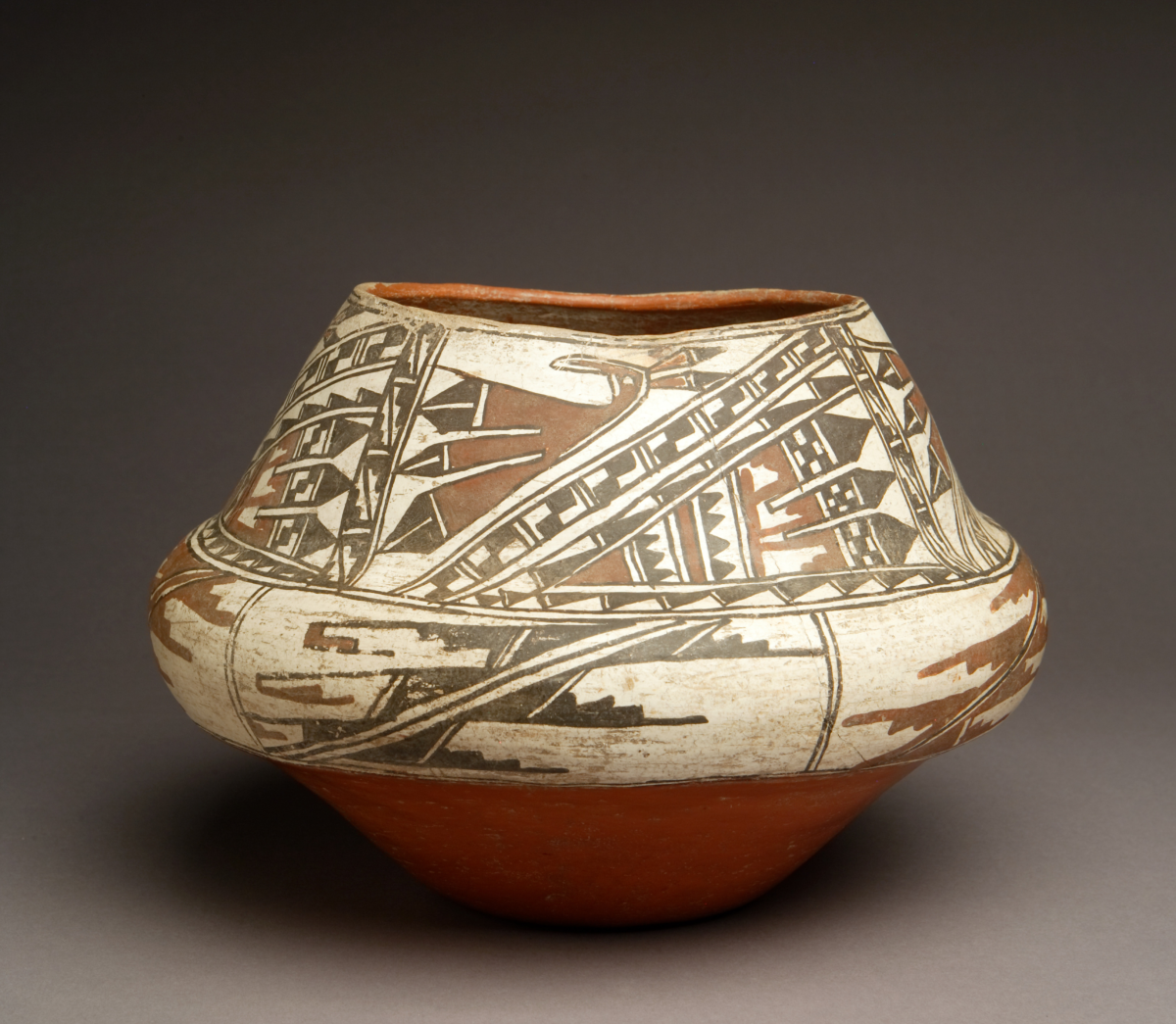 The IARC collection is considered one of the most remarkable assemblages of Southwestern Native American art in the world. Started in 1922 as the "Pueblo Pottery Fund," with just a single Zuni pot, the IARC is now a collection of more than 12,000 items and it "functions as a research resource for Native American community members, artists, and researchers interested in the Indigenous Southwest." Celebrate their Centennial by enjoying a docent-led tour of the vaults, which contain pottery, jewelry, textiles and clothing, paintings, basketry, and drums from renowned artists. (While momentarily halted due to the COVID-19 pandemic, IARC encourages taking this virtual tour.) 
---

Celebrating 85!

Wheelwright Museum of the American Indian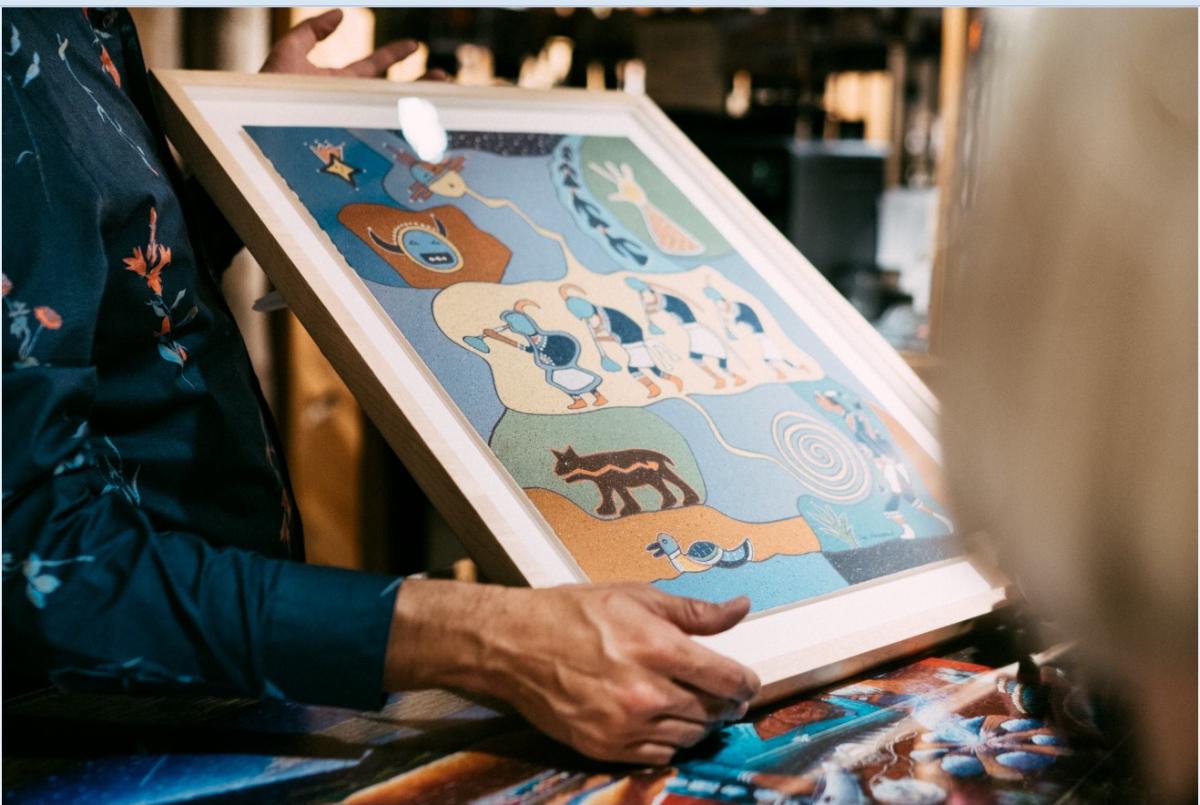 Founded in 1937, the brainchild of a collaboration between Boston-born Mary Cabot Wheelwright and Navajo singer (medicine man) Hastiin Klah, the Wheelwright Museum of the American Indian is New Mexico's oldest not-for-profit independent museum. Over the years it's name has shifted to honor its evolutions—from Navajo House of Prayer and House of Navajo Religion, to the Museum of Navajo Ceremonial Art. Now, the Wheelwright Museum of the American Indian "maintains growing, world-renowned collections that document Navajo art and culture from 1850 to the present" with a mission "to respect and support, and to record and present, the living traditions and creative expressions of Native American peoples." Honor their 85th with a visit to the museum. 
---

Celebrating 75!
 
Plaza Café Downtown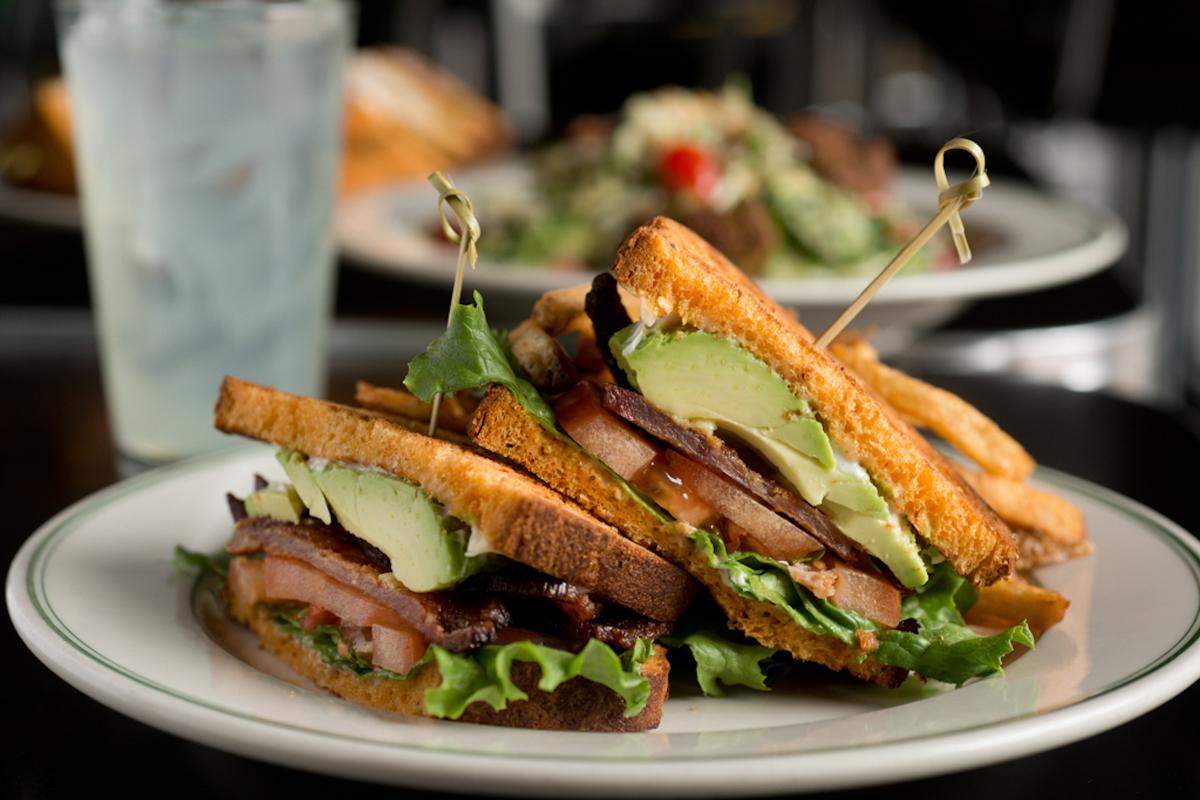 The answer is Yes before you ask—Yes, Plaza Café Downtown is a Santa Fe institution. In fact, it's Santa Fe's oldest restaurant (how's a founding in 1905 for a milestone?), purchased by Greek immigrant Dan Razatos in 1947. Generations of Razatoses and many delicious signature dishes later, including the Crispy Fish Tacos, the Tortilla Burger, and the Santa Fe Frito Pie (upside down), Santa Fe's beloved downtown diner has been feeding Santa Fe ever since. Celebrate their 75th by ordering from their Breakfast All Day menu! 
---

Celebrating 70!
Traditional Spanish Market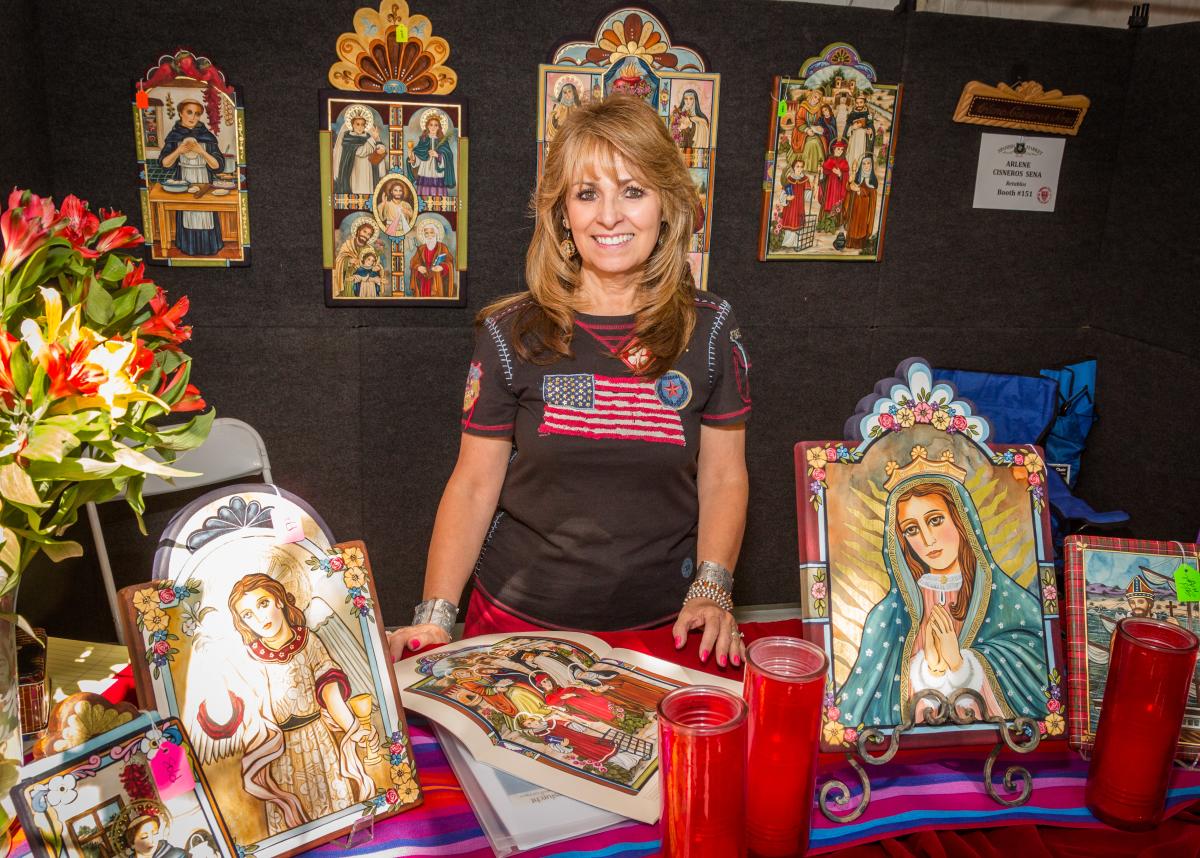 The very first Spanish Market was held nearly 100 years ago in 1926, organized by the Spanish Colonial Arts Society and writer Mary Austin (who also founded the Santa Fe Playhouse) to "promote the local Hispanic traditional arts." Originally held during Fiestas (as was Indian Market), Traditional Spanish Market experienced some programmatic gaps over the years, but is now annually presented on the final full weekend  of July. Celebrate the 70th Market on the historic Santa Fe Plaza July 30 and 31 by seeing the work of more than 200 artists, defined by 19 different categories that represent the Hispanic "artistic traditions of New Mexico and southern Colorado through historic, modern, and contemporary periods," including colcha embroidery, hide painting, painted bultos, straw applique, and more.
---

Celebrating 60!

Institute of American Indian Arts (IAIA)
Beloved locally as IAIA, the Institute of American Indian Arts turns 60, celebrating its identity as "the only fine arts college in the world dedicated to the study of contemporary Native American and Alaska Native arts." Also known as the "birthplace of contemporary Native American art," Since its founding in 1962, IAIA has gathered student artworks and amassed a profound collection, exhibited at the IAIA Museum of Contemporary Native Arts (MoCNA), also in Santa Fe, and celebrating its 50th this year. There are lots of opportunities to celebrate both IAIA and MoCNA. 
---

Celebrating 50!

IAIA Museum of Contemporary Native Art (MoCNA)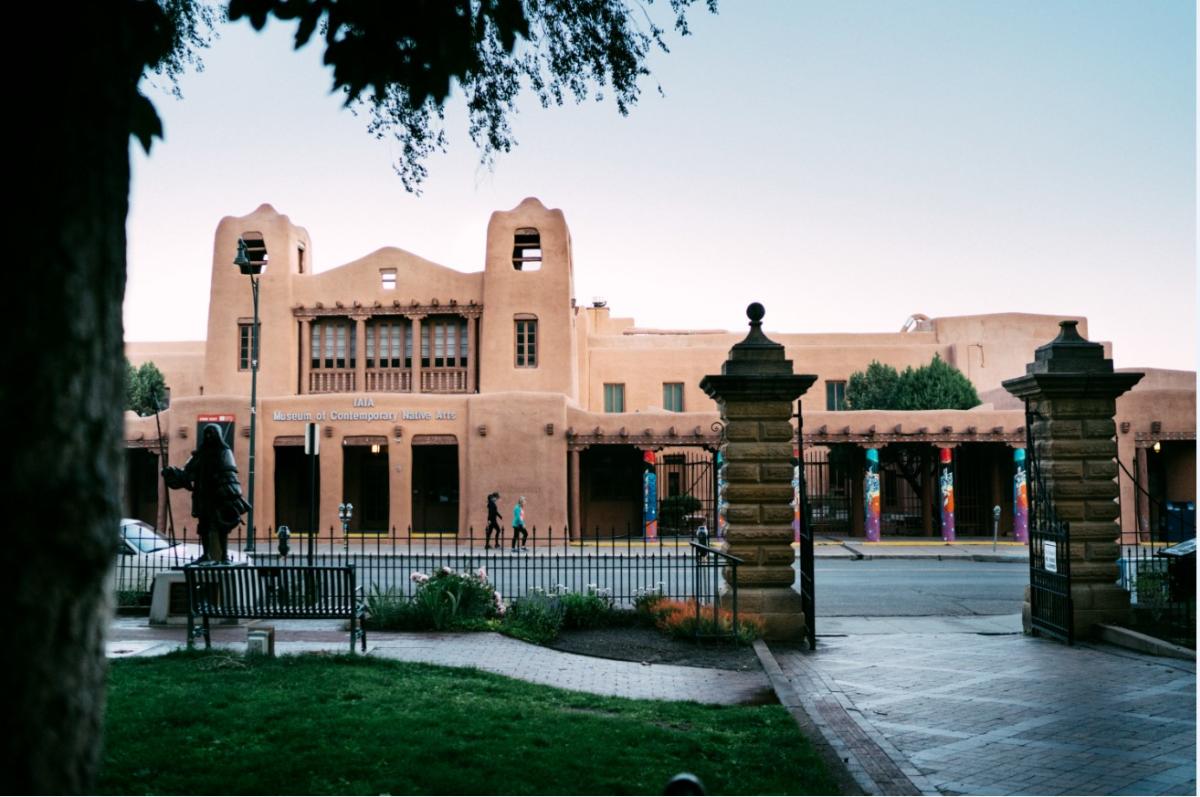 MoCNA, located in the Santa Fe Plaza area, celebrates 50 years with its distinctive mission to "showcase Indigenous creativity and to advance contemporary Native art through exhibitions, collections, public programs, and scholarship." Established in 1972 to collect IAIA student work, MoCNA has evolved and grown over the past half century to represent a wide range of contemporary arts from some of the best Indigenous artists in the world. Celebrate half a century with MoCNA!

El Rancho de Las Golondrinas 


El Rancho de las Golondrinas (The Ranch of the Swallows) is a historic rancho located on the Camino Real, the road that connected Mexico City to Santa Fe. Now a living history museum since 1972, "Golondrinas" is dedicated to preserving the history, heritage, and culture of 18th and 19th century New Mexico, while educating its thousands of annual visitors. Here's to 50 years with 50 events, including a monthly lecture series, a walk/run on the Camino Real, festivals, historic theme weekends, and a culminating 50th Anniversary Fiesta Matanza on October 8, 2022.
---

Celebrating 25!

Georgia O'Keeffe Museum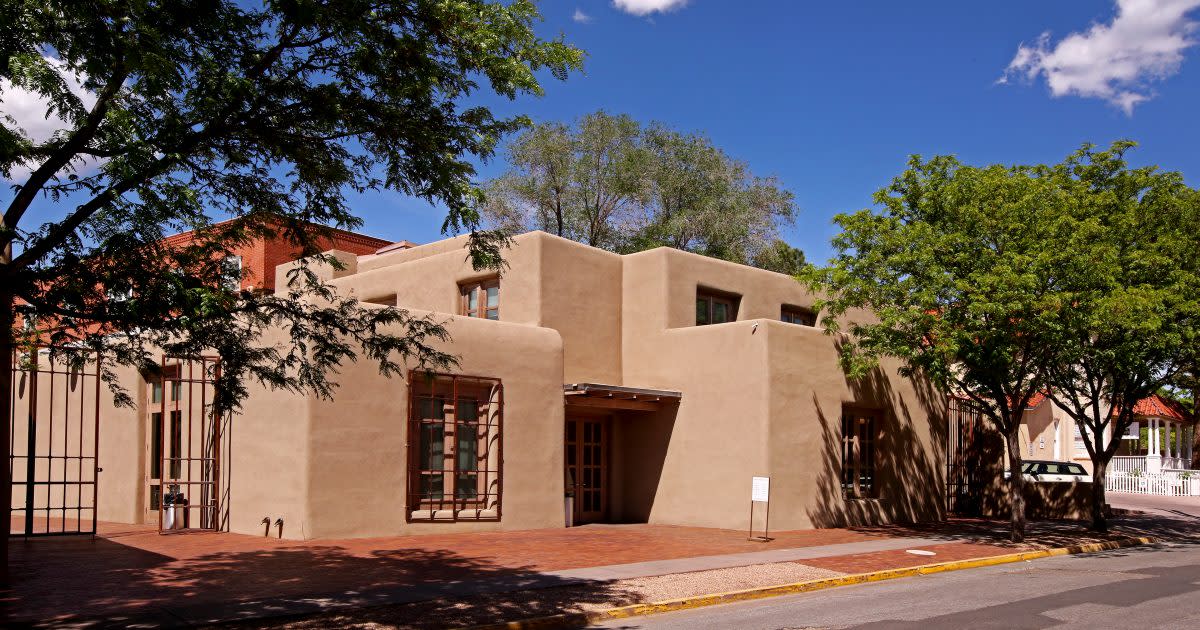 Just 11 years after Georgia O'Keeffe died, a museum in her name was opened to the public in 1997. To this day, the museum "preserves, presents, and advances the artistic legacy of Georgia O'Keeffe and Modernism through innovative public engagement, education, and research." The museum's vast collection of more than 3,000 works includes 140 O'Keeffe oil paintings, nearly 700 drawings, and hundreds of additional works dating from 1901 to 1984. Plan your trip to Santa Fe for G O'K's 25th Birthday Bash on July 17 from 10 a.m. to 4 p.m. at 123 Grant Avenue. If you cannot make it, there's always a good reason to visit the museum while you are in Santa Fe.
---
Get a taste of The City Different! Order your Official Santa Fe Visitors Guide now or browse our deals and specials to help you plan your next trip to Santa Fe.