Join us for the 32nd year of the Santa Fe Wine & Chile Fiesta (September 27–October 1, 2023), once again celebrating the culinary artistry of Santa Fe's many excellent and award-winning restaurants (nearly 70) and the sophistication of influential wineries (90+) from around the world. It's a weeklong celebration of food and wine!
The illustrious Fiesta just ranked #7 in USA Today's 10Best Readers' Choice awards for Best Wine Festival. Find out why! Get your tickets to any number of events—cooking demos, seminars, winery luncheons and dinners, a gravel bike ride, and Gruet golf tournament, and more. 
---
Chile Friday
Don't miss Chile Friday, a tasty tribute to New Mexico's signature heat in the form of delicious bites from more than 20 culinary establishments paired with refreshing local craft beers and Patrón, Herradura, El Tesoro, and Maestro Dobel margaritas.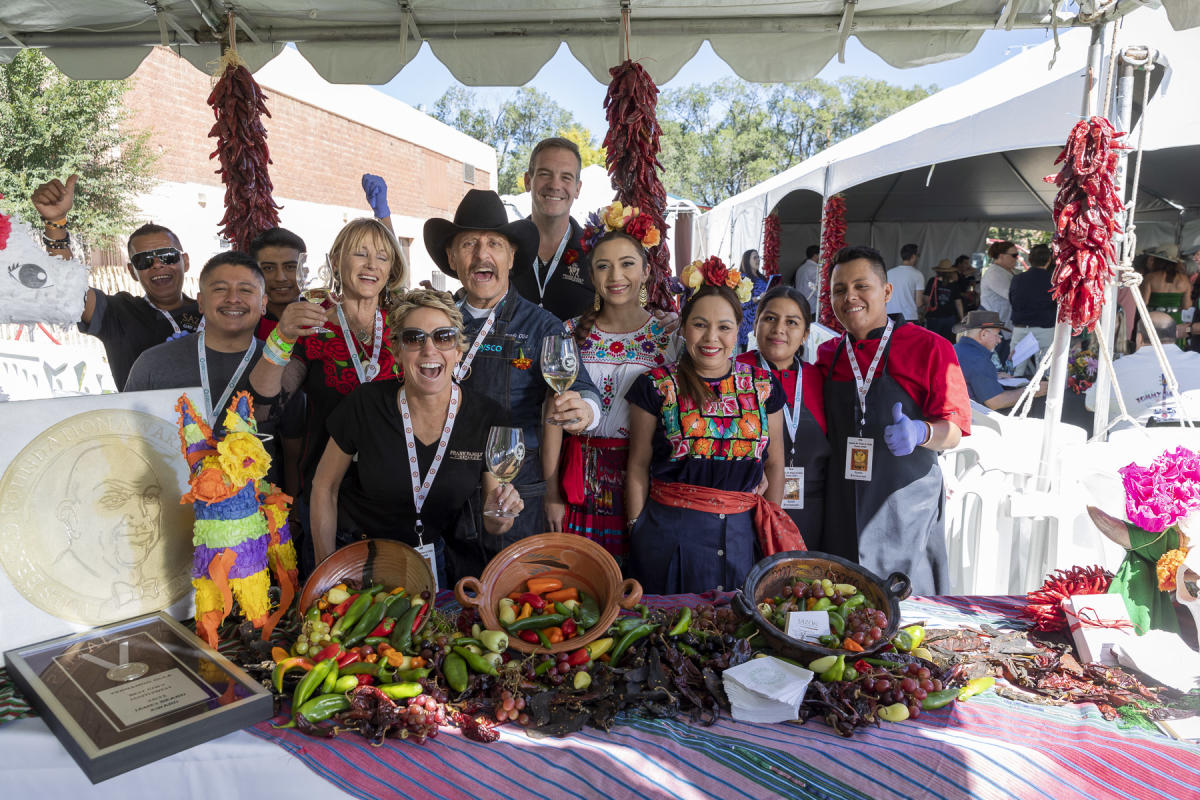 ---
Winery Dinners
Investigate the marvelous winery dinners at select restaurants around town. An expert spokesperson from the winery will be present to introduce all wines with the special paired menu. Contact the host restaurants for time, price, and reservations.
---
Food and Wine Demonstrations & Education
Cooking demonstrations and culinary education have always been an integral part of the Fiesta. In 2023, take advantage of the lineup of residential and visiting experts! The guest chefs include Lisa Dahl of the Dahl Restaurant Group, the sommeliers include Fiesta fave Tim Gaiser, the guest speakers Fiesta cheese educator Lisa Werlin, and Santa Fe's own beloved chefs make many appearances, so try a bit of everything on offer, including a seminar or two, such as Strides in Sustainability: A Global Perspective or Cru Beaujolais of Château des Jacques.
---
Grand Tasting
If all of that isn't quite enough, consider the granddaddy event: the Grand Tasting, THE hottest event ticket of the Fiesta. Bring your friends and meet up with others September 30 from 12 to 3 pm at the grassy downtown location of Magers Field Park. You will experience booth after booth of hallmark wines and exquisite cuisine in a taster-friendly setting with shaded tables and live entertainment. What could be better than tasting portions from nearly 70 of Santa Fe's finest restaurants and sips from more than 90 world-class wineries?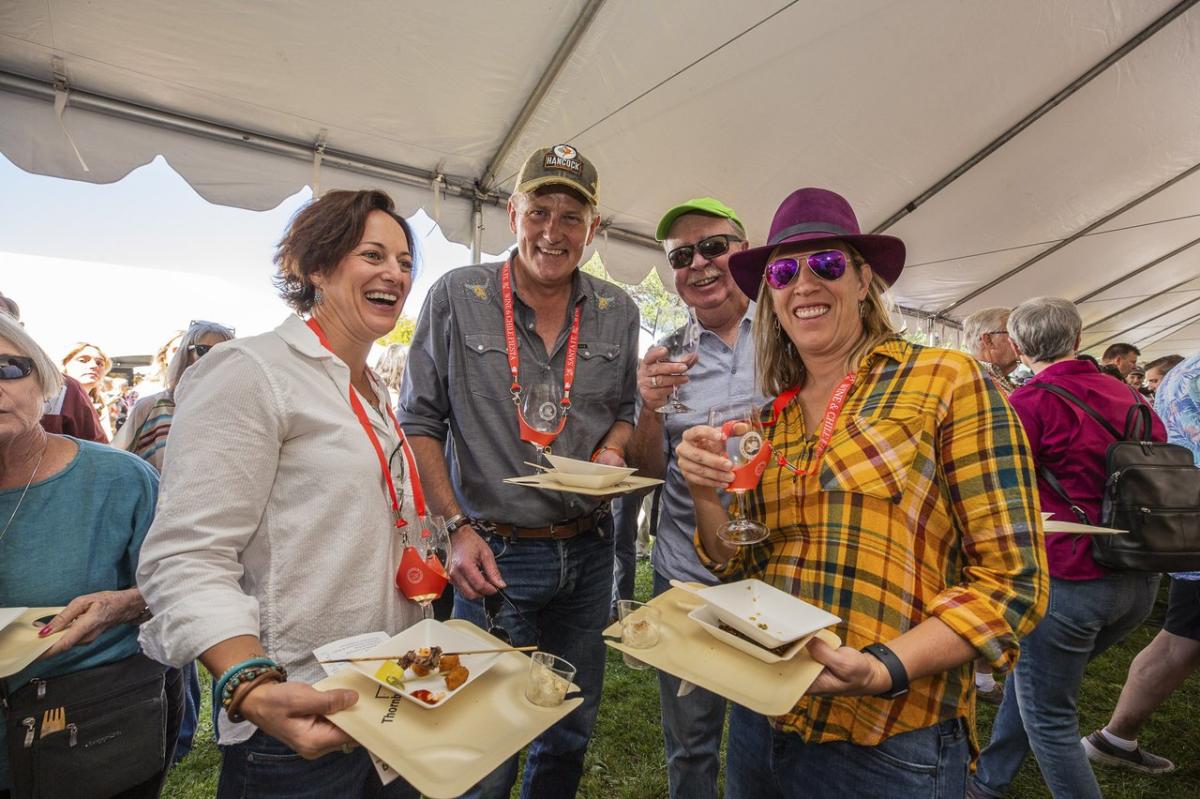 Grand Tasting at Santa Fe Wine & Chile Fiesta 
And there's more: auctions, a Champagne brunch, and a rosé extravaganza. So many ways to wine! More information at Santa Fe Wine & Chile Fiesta.
---
Get a taste of The City Different! Order your Official Santa Fe Visitors Guide now or browse our deals and specials to help you plan your next trip to Santa Fe.