There's Much to Explore in Santa Fe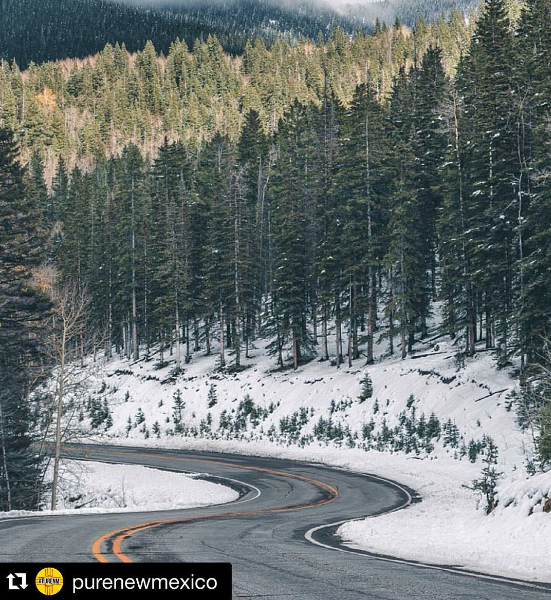 Follow the "road less traveled" to exploration and adventure in Santa Fe. (Photo courtesy of @paurodilla)
Courtesy of its high altitude, the City Different enjoys 320 days of sunshine a year, brilliant blue skies and some of the purest air in the world. Santa Fe sits 7,000 feet above sea level in the start of the Rocky Mountains with 12,000 foot mountain vistas. It's tucked into a valley of the Rio Grande, surrounded by 1.5 million acres of unspoiled national forest filled with juniper, pine and aspen. During your trip, spend your days breathing in the crisp mountain air while skiing atop the Sangre de Cristos or walk the streets of Santa Fe admiring the distinct architectural style of our warm sensous adobe buildings. You'll spend spectacular nights enjoying exceptional food in acclaimed restaurants and luxuriously comfortable beds in world-class accommodations. As you sink into a deep sleep, you'll dream about your amazing experiences and awaken refreshed and ready for new adventures.
Santa Fe Architecture Different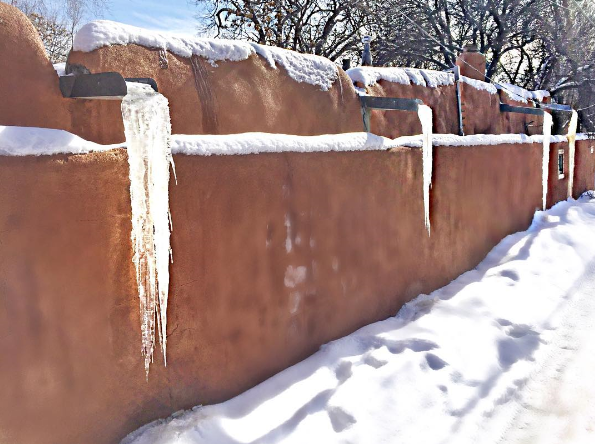 Winter in Santa Fe is picture postcard perfect. (Photo courtesy of TOURISM Santa Fe)
Santa Fe has a distinctive architectural style all its own. No other city in the country has so many low-slung, earth-colored buildings made of adobe bricks, which consist of a mixture of sun-dried earth and straw.
Explore the meandering streets of downtown and nearby residential neighborhoods to discover hundreds of historic adobe homes, built primarily in the Spanish Pueblo and Territorial styles. These architectural styles are rooted in history and protected by city ordinances ensuring preservation and that new construction located in historic districts fits with the old.
Santa Fe's Food Traditions Attract Kitchen Creatives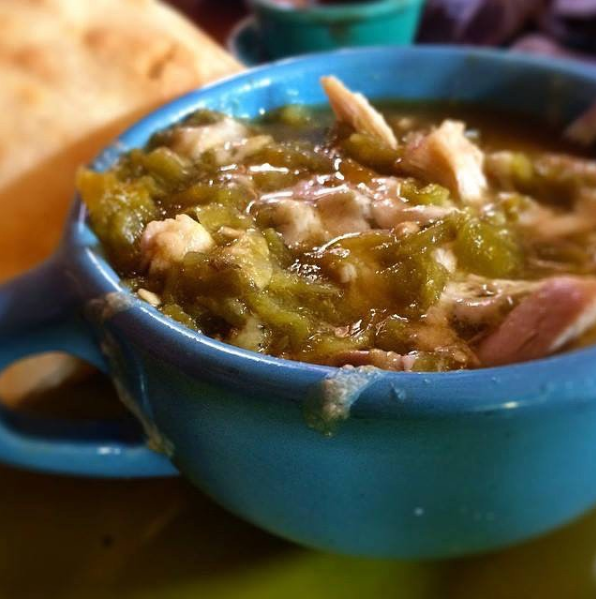 Green chile stew will soothe your soul this winter! (Photo courtesy of Tomasita's)
When Santa Fe puts on her winter whites, fresh memories are made and old flavors re-discovered as the sights and scents change in seasonal grandeur. Our historic destination is blessed by food traditions as rich as the cultures that settled here so long ago. Soul food treats, like posole and green chile stew, are especially appreciated on our tables at times of the year when their robust flavors warm us from the inside out.
With more than 250 independent restaurants serving everything from traditional New Mexican home cooking to contemporary fine dining to local farm to table discoveries, created by nationally acclaimed chefs, our table always has a warm seat awaiting you and yours. You're invited to make the taste of Santa Fe a part of a recipe for delicious discoveries in our historic town this winter.
Stop and Breath Deep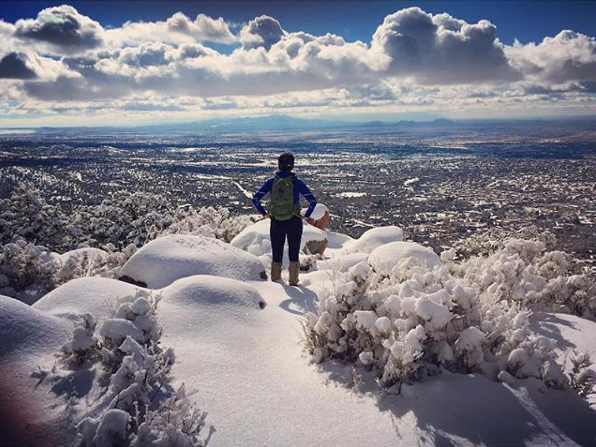 Our vistas and mountain air will exhilarate and rejuvenate you. (Photo courtesy of @rav_santafe)
Santa Fe is one of America's most relaxing vacation destinations. Its relaxed atmosphere makes everyone completely forget the hustle and bustle of workaday life and is supported by a wealth of spa and wellness offerings. Santa Fe's restorative powers have become the stuff of legend as people have traveled to the City Different for centuries to renew body, mind and spirit. There's no better place to find sanctuary for the soul.
Ski Santa Fe Rocking the Winter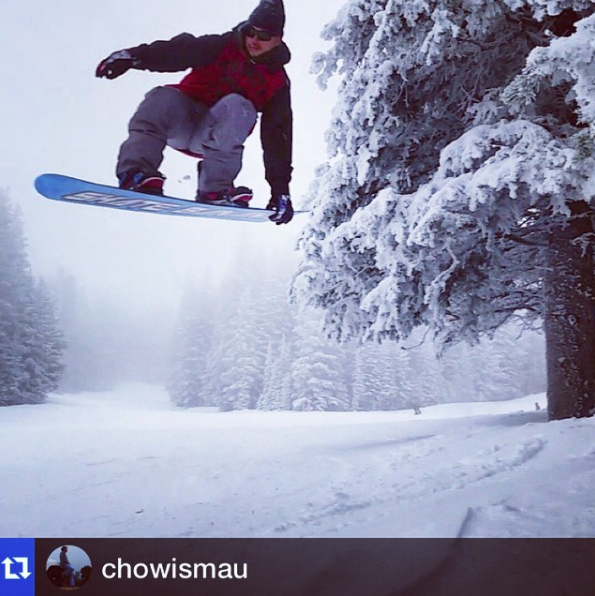 Snow boarding on fresh powder feels great!  (Photo courtesy of @chowismau)
Snow has dressed Santa Fe in her winter apparel. Be sure to plan a trip into the high country to embrace the best of winter, in a pristine nature setting.
Just 16 miles east of downtown Santa Fe, the 12,075-foot summit at Ski Santa Fe looks down over 1,725 feet of skiing and snowboarding, spread across 660 peaked acres of the Sangre de Cristo range. There are a whopping 77 trails to experience––offering a variety of trails and terrain for winter sport enthusiasts of all levels.Why not elevate your winter adventure at Ski Santa Fe?
Bring your questing spirit to Santa Fe this winter season and you will find newfound pleasures. Inspired to make a Santa Fe winter getaway? We sincerely hope so! Start planning today and order our 2016 Santa Fe travel guide and check out our Santa Fe winter promotions.
Follow us on Instagram!