The City Different is home to countless world-class museums and galleries, longstanding art festivals and markets, distinct and iconic Pueblo Revival architecture, award-winning restaurants and chefs, and there's plenty of high-adventure outdoor fun for adults accessible from The City Different—whitewater rafting, mountain biking, hiking, skiing. But there's also no lack of kid-friendly options to uncover. If you're planning a trip to The City Different with the little ones in tow, seek these multi-season outdoor activities in and around Santa Fe for the whole family to enjoy.
 
---
1. Birdwatching in Santa Fe National Forest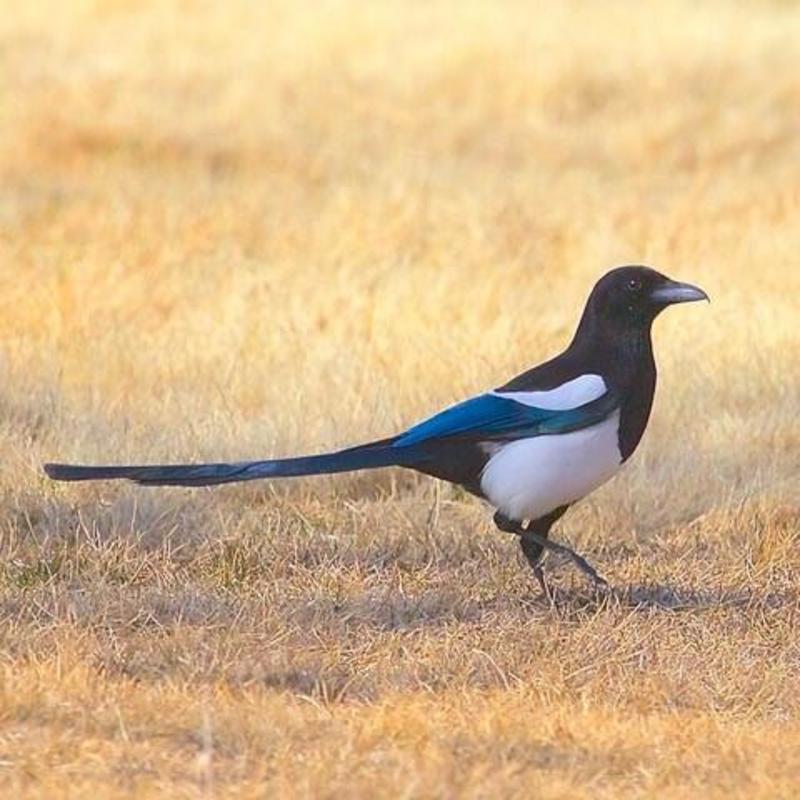 (Black-Billed Magpie, courtesy of Tom Taylor, volunteer bird walk leader at Randall Davey Audubon Center & Sanctuary)

Just a few minutes drive beyond Santa Fe's renowned Canyon Road—home to 100+ art galleries, boutiques, and award-winning restaurants—you'll find the Randall Davey Audubon Center & Sanctuary at the terminus of Upper Canyon Road. This sanctuary for local birdlife encompasses 135 chirpy, squawky acres of the Santa Fe National Forest.
In addition to the Nature Center, where educational events like bird talks are held, the Audubon Center features numerous gentle hiking trails. Wander the 1.5-mile Santa Fe Canyon Preserve loop trail looking for hawks (nearly a dozen species!), terns, swallows, shorebirds, swifts, and even our state bird, the Greater Roadrunner. There are nearly 190 species to spot—download a checklist to see how many you and the fam can recognize. Interested in some expert eyes? Every Saturday at 8:30 am, walk the property with a local expert birder for free. Top off your visit with some time in the Nature Discovery Area, created just for kids.
---
2. Exploring 18th-Century Santa Fe


No matter where you are in Santa Fe, the past is an evident presence, be it in the architecture or the traditions. Afterall, The City Different is 412 years old, making it the oldest capital city in the United States, so gather some history while you are here!
One place where the past comes into perfect focus—and where you can give the kiddos a taste of a bygone era—is El Rancho de Las Golondrinas, or Ranch of the Swallows, dedicated to the history, heritage, and culture of 18th and 19th century New Mexico. An important paraje (stopping place) on the Camino Real in the early 1700s, Golondrinas (as the locals call it) comprises historic buildings from that time, including a water mill, adobe houses, and a church, as well as some 200 acres of gorgeous grounds. Explore on your own or via a guided tour. 
Actors dressed in traditional period garb bring the rancho to life at this living history museum, showcasing skills like blacksmithing, weaving, and bread-baking. once a way of life here. Encourage the kids to ask questions—places as historic and authentic as this are rare. 
---
3. Learning about the Early Peoples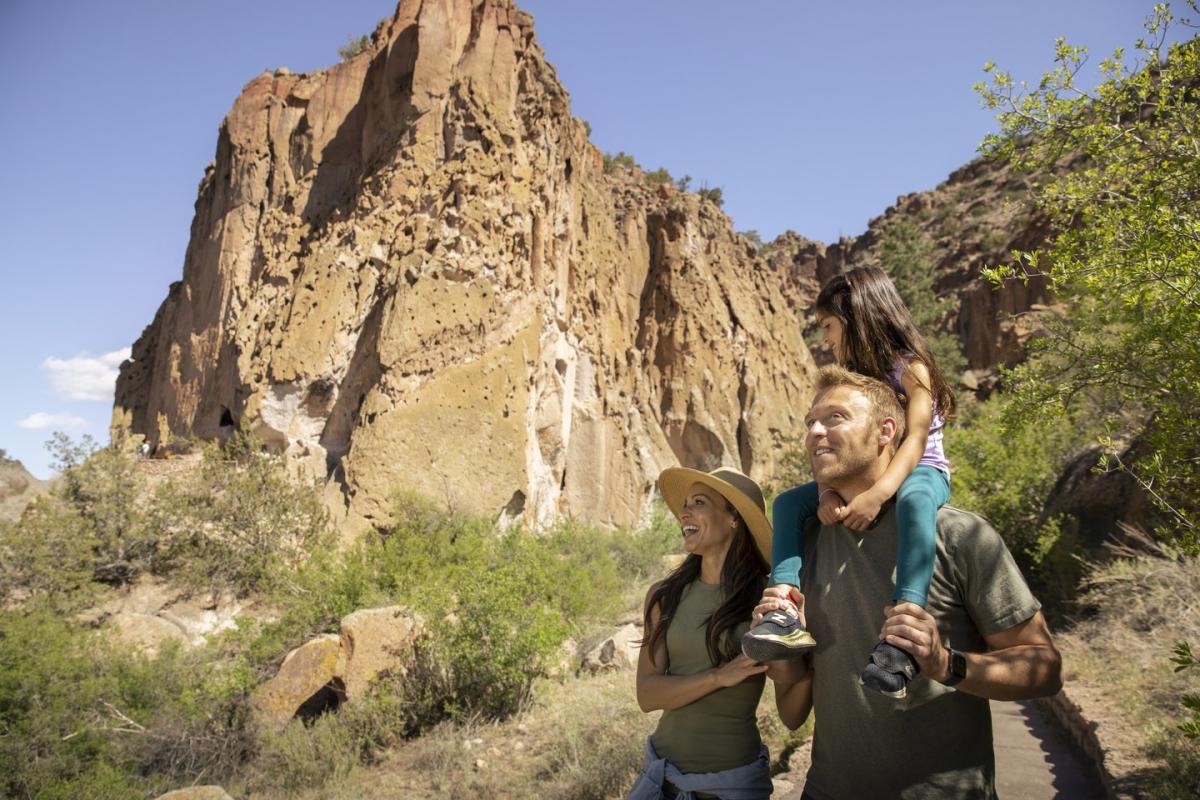 A wonderful day trip just one stunning hour's drive from Santa Fe in Los Alamos is Bandelier National Monument, where you'll find the ancient cliffside dwellings of the Ancestral People, who lived here from about 1150 to 1550. The people of Cochiti Pueblo, located just south and east along the Rio Grande, are the most direct descendants of the Ancestral Pueblo people who built homes in Frijoles Canyon. Those of San Ildefonso are most closely linked to Tsankawi. Meander the main Pueblo Loop Trail and you will discover an 850-year-old Ancestral Pueblo metropolis. Popular stops along the trail include Big Kiva and Alcove House, a large recess resting 140 feet above the floor of Frijoles Canyon, which you can experience by climbing four wooden ladders (please check the website to find out about current access). Breathtaking views and a reconstructed kiva offer a taste of what life was like for the 25 residents of this historic high-rise. There are more than 70 miles of trail—just ask for some guidance at the Center to plan your perfect day. (To reduce impact on the Monument, there is a free daily shuttle bus from the White Rock Visitor Center to Bandelier.) 
---
4. Wandering the Santa Fe Botanical Garden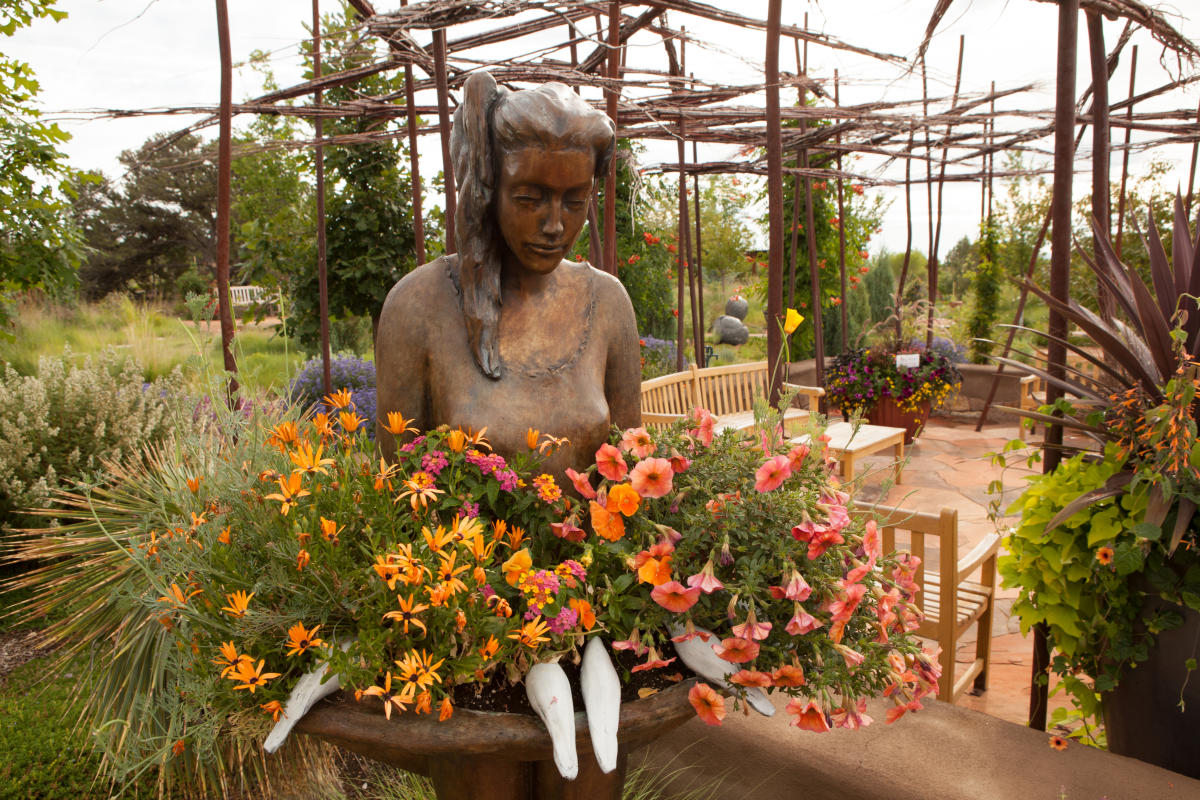 After devoting ample time to the world-class art museums located on Santa Fe's aptly named Museum Hill, head across the street to the Santa Fe Botanical Garden for a different kind of artistic inspiration. The Botanical Garden at Museum Hill is made up of a handful of distinct gardens and attractions. You'll enter via the Orchard Gardens, populated with flowering fruit trees, perennial borders, roses and lavender, a meadow, and xeric plantings. Don't miss the Ojos y Manos (Eyes and Hands), featuring annual crops, yielding products for sustenance, medicine, weaving, and dyeing. There's also the Piñon-Juniper Woodland, showcasing common native plants. All in all, this is a great option for the family with plenty of safe and beautiful space to roam among the bigger-than-life sculptures that complement the natural features. Created and maintained by dedicated local volunteers, the various exhibits at the Garden are home to both native and non-native plant life, allowing visitors to see the wide variety of flora that can thrive here.
---
5. Pedaling the City Bike Paths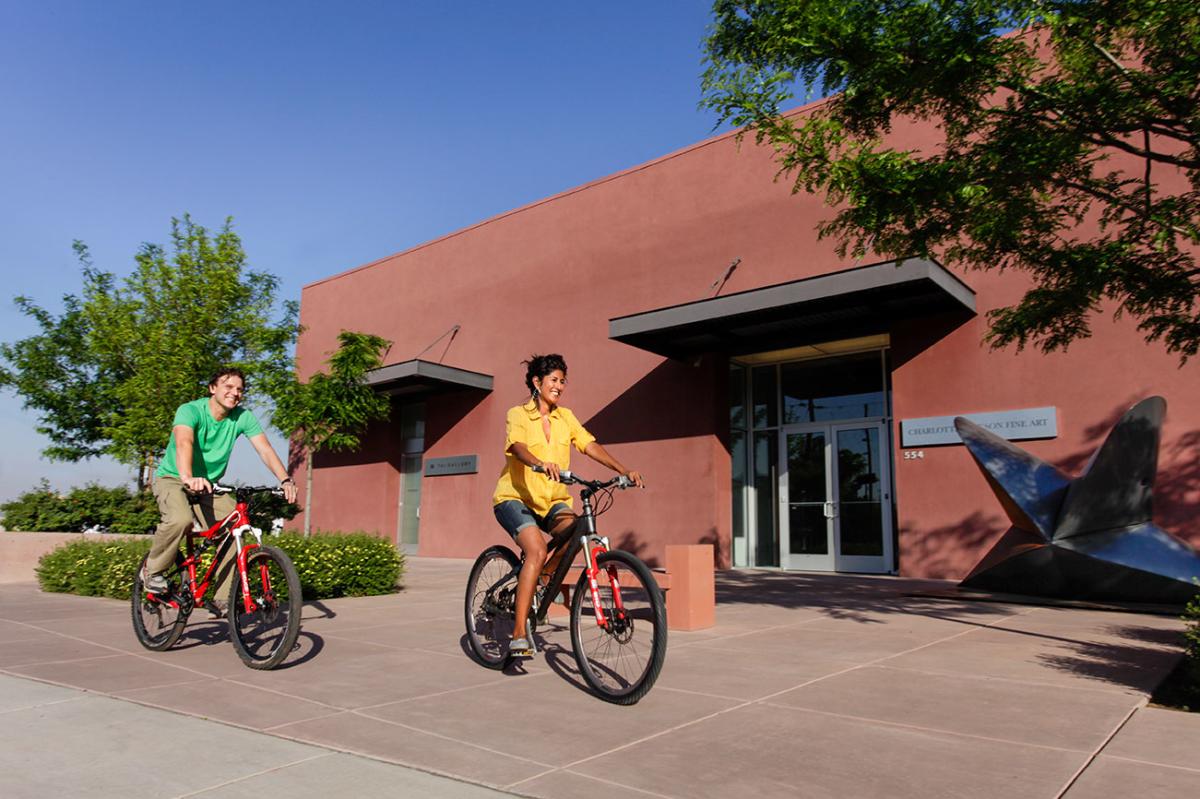 Over the past few years, Santa Fe has transformed itself into a very bike-friendly environment, with urban bike paths connecting different neighborhoods, ecosystems, and points of interest. Riding The City Different is a great way to explore.
You can rent bikes from Mellow Velo—just steps from the Plaza—and head off on paths through Railyard Park, along the rails, along the Santa Fe River, and through the arroyos that cut through town, or into the hills and the surrounding countryside. The routes are paved and safe for daytime cycling, and you can stop at shops or cafes (local favorite: Iconik Coffee Roasters) for refreshments during the ride. If you are interested in an off-road experience, consider La Tierra Trails, a city park that features 25+ miles of beginner to advanced routes marked by easy-to-read wayfinding maps—you can even ride your bike to one of the three trailheads!
---
6. Experiencing the Glory of Great Views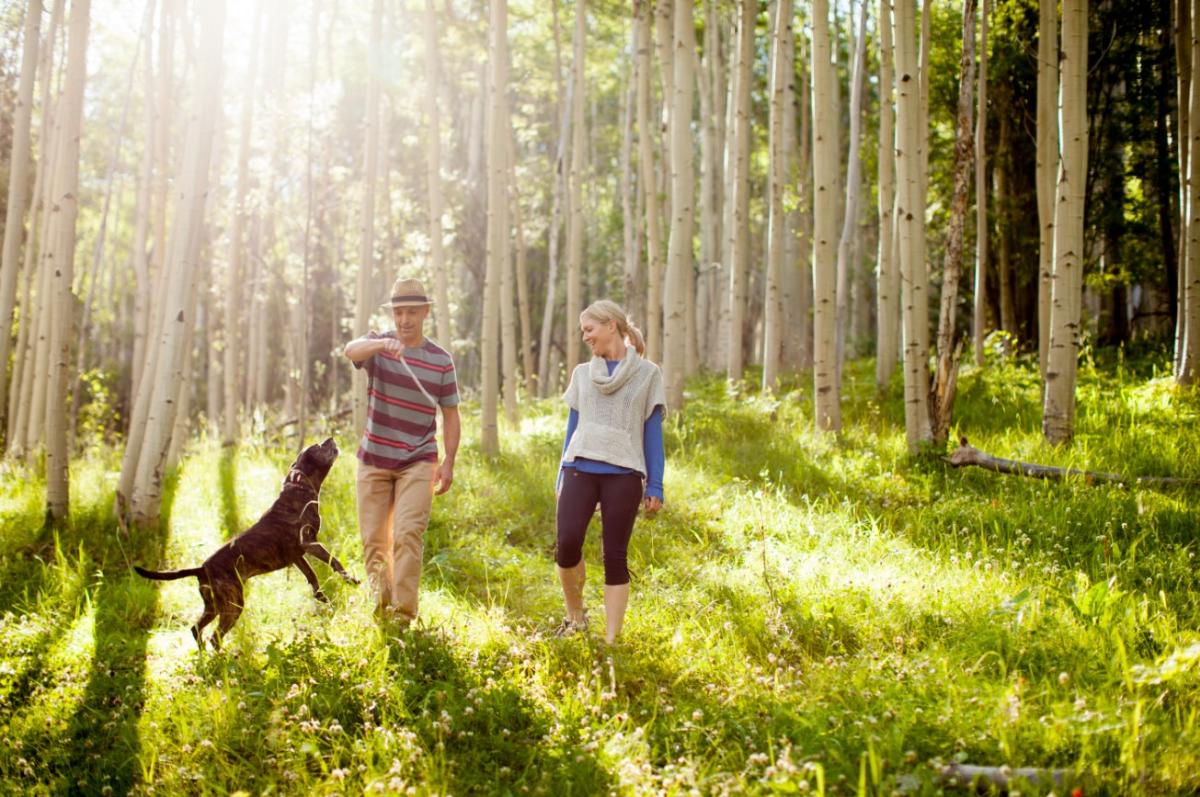 Ask any Santa Fe local for a recommendation on where to experience an easy and accessible trail that will make you feel you are in the wilderness, and they'll likely direct you to Aspen Vista. Multiple picnic areas sit just off the road up to Ski Santa Fe (Hyde Park Rd, also Highway 475) in the Sangre de Cristo Mountains. You'll have views of the aspen-blanketed mountains, be they green or golden, as soon as you step out of the car.
After enjoying a leisurely lunch or snack at one of the picnic tables, take a walk along the Aspen Vista Trail. It's a wide and well-traveled forest service road that climbs all the way to the summit of Tesuque Peak. But just going for a quick out-and-back that matches your family's time and endurance constraints will be enough for you to feel fully refreshed by the clean air and beautiful surroundings.
---
7. Splashing Through the Rivers




There are few adventures more thrilling than boating down a swiftly rushing river, and you can have this experience just a short drive from Santa Fe. The Rio Grande and Rio Chama offer paddlers a diverse selection of half-day, full-day, and multi-day trips, ranging from mellow Class I, excellent for family trips, to technical Class IV rapids sure to put even the most experienced paddler to the test. There are plenty of local guiding companies to put you on the stretch of water most suited to your interests. 
---
Get a taste of The City Different! Order your Official Santa Fe Visitors Guide now or browse our deals and specials to help you plan your next trip to Santa Fe.