It's officially spring, drawing our attention to the blooming of Santa Fe's vast, high-elevation landscape. Artists and art lovers have long been inspired by it, so too our tri-cultural influences, our rich history, and our modern, yet outpost-like vibe. Not to mention The City Different's Territorial and Spanish Pueblo Revival architecture, and our 250 art galleries, 20 museums, and multiple immersive experiences. 

In fact, Travel + Leisure magazine recently reported that Santa Fe is ranked the 7th city (of 40) in the world for Art Lovers, based on a global study by Money.co.uk.

Are you an art lover (or an artist)? Come enjoy some art amid the gentle warmth of a Santa Fe spring.
 
Natural Beauty at the Santa Fe Botanical Garden
Thursday–Mondays, 9–5 pm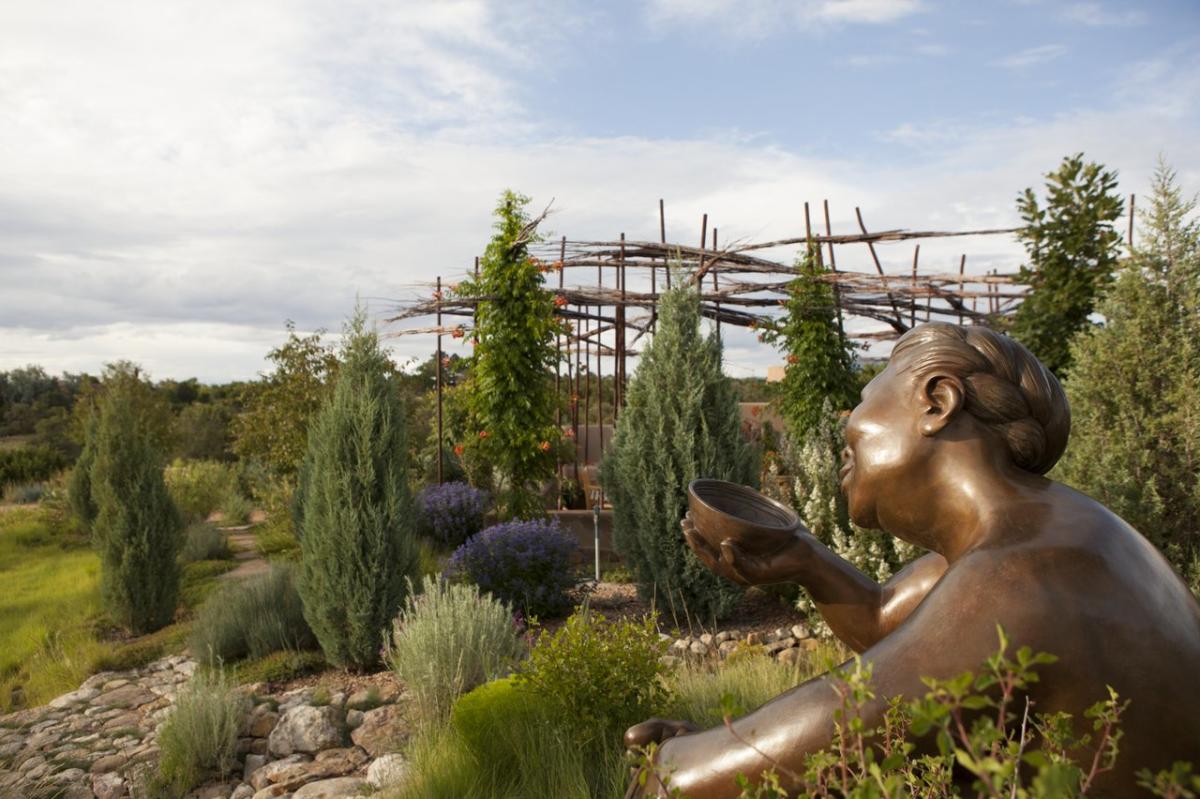 With the month of April comes expanded hours for Santa Fe's beloved botanical gardens, ensconced on 20 peaceful acres at Museum Hill. Throughout the three main sections—Orchard Gardens, Ojos y Manos: Eyes and Hands, and the Piñon-Juniper Woodland—you can view massive sculptures created by a handful of artists in an installation titled Capturing the Light, Glass Art Inspired by Nature. Don't miss a chance to walk the thoughtful paths, just a few minutes drive from the downtown historic Plaza, to experience the interplay of these multimedia sculptures and the natural world.


Local Artisans at the Railyard
Every Saturday and Sunday at the Railyard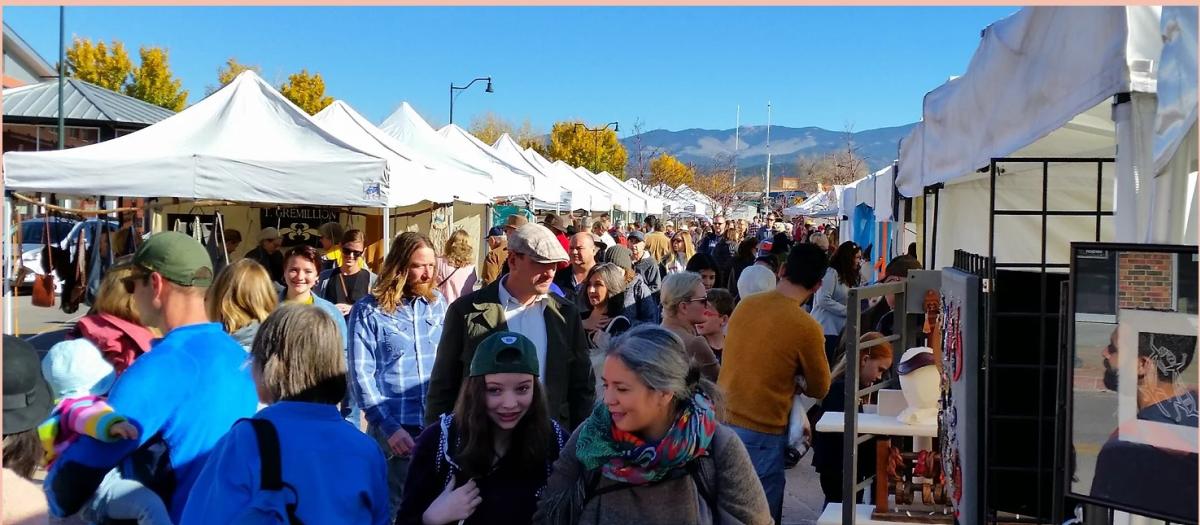 Take home some fine arts and crafts from one of Santa Fe's local artisans. Saturdays, in its 12th season is the Santa Fe Artists Market, an outdoor juried show that presents some of Santa Fe's best in pottery, jewelry, paintings, photography, sculpture, furniture, textiles and more! Sundays, check out the Railyard Artisan Market, held in the open-air Farmers' Market Pavilion, where you can find original, local, creative work directly from the artists, a gift for a special occasion, and souvenirs and mementos. Across the tracks, check out El Museo Mercado for Americana, international folk art, vintage Western memorabilia, tribal and global fine art, as well as Native American jewelry and art, vintage and antique American and Western furniture and collectibles, books, textiles, clothing, and works of local artists, weekends through May. 
 
Ride the Sky Railway
Various dates in April and beyond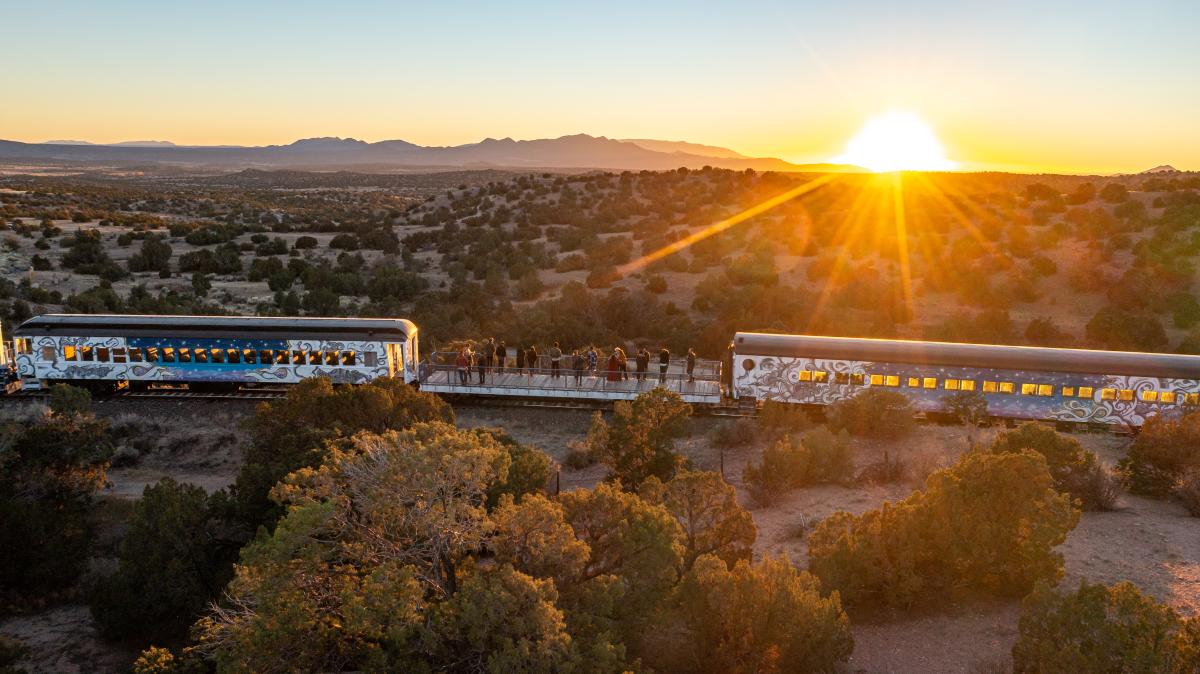 This is visual and performance art in motion on Sky Railway's new adventure trains, restored and reimagined by Game of Thrones creator George R.R. Martin and team, featuring series-related visuals from graffiti artist Joerael Numina. Choose your entertainment, including Sunset Serenade, Murder Mystery, Lore of the Land, and roll along the 18 miles of track between the depots of Santa Fe and Lamy from the comfort a refurbished passenger car, as you feast your eyes on our exquisite high-elevation piñon and juniper landscape.
 
Walk Canyon Road
Any day

Yes, it's just a half-mile long, and yet, there are more than 100 galleries to explore along this tree-lined, flower-forward street. Take your time in and out of the charming historic adobe buildings that house some of the finest art in the world, be it contemporary, abstract, modern, expressionistic, figurative, photorealistic, digital, traditional, western or Native American. And poke around through to the back gardens, festooned in flora and sculpture. Reserve a bit more time than you think you'll need—there are gourmet restaurants, jewelry stores, clothing boutiques, home furnishings shops, and artist studios to adore.
 
Make Your Own Art
Throughout April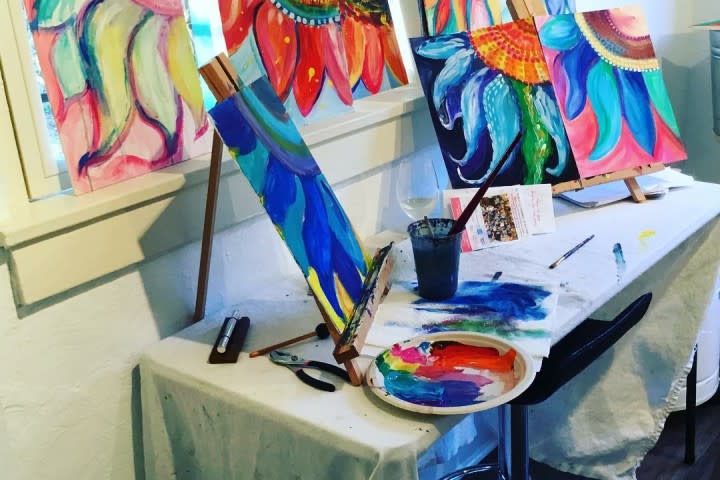 Why not learn a thing or two about art from behind a camera lens, at the tip of a paintbrush, through building glass designs, seated at the clay wheel, or by creating abstract oil and cold wax paintings? There's no shortage of marvelous local instructors, artists in their own right, who adore sharing their craft with you. Check out the listings in Classes and Workshops. One of your memorable Santa Fe souvenirs could be a creation of your very own! The reward could be similar to the one Photocreative Workshops' owner David Hoptman articulates: "My impetus for making art is to explore the mystery and magic of the creative process as a tool and challenge to better understand who I am and my relationship to the world around me."
 
Hire an Art Guide
Throughout April

Explore Santa Fe's art scene with an expert facilitator! The guides with Santa Fe Art Tours are steeped in art history, but conduct tours with a discussion-based approach to encourage you to cultivate your own personal responses to the art. Choose from tours of our multiple museums, Canyon Road, the architecture of the Plaza; see artist studios, add chocolate or yoga to any experience, or fashion something custom. You'll come away with some useful techniques for contemplating art and a new window into the mind of an artist. 
 
Last Friday Railyard Art Walk 
Friday, April 29, 5–7 pm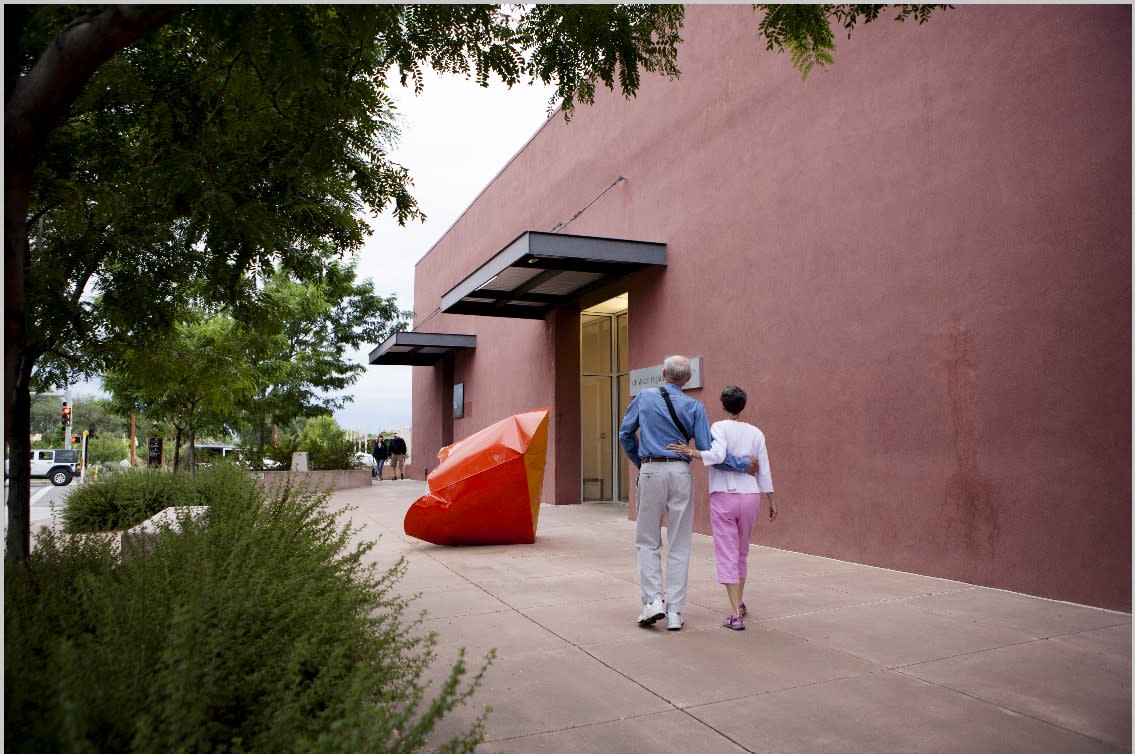 Enjoy a spring evening walking in Railyard Arts District, where you'll discover Santa Fe's leading contemporary art galleries, including Blue Rain Gallery, Charlotte Jackson Fine Art, Evoke Contemporary, form & concept, LewAllen Galleries, Tai Modern, and Zane Bennett Contemporary Art, along with the contemporary art museum SITE Santa Fe. When all of that art stirs your appetite, rest assured you are in the perfect neighborhood for a bite and a beer.
---
Get a taste of The City Different! Order your Official Santa Fe Visitors Guide now or browse our deals and specials to help you plan your next trip to Santa Fe.