Winter in Santa Fe is a magical season—not only is the snow light and fluffy, the skies a bluebird blue, and the sun warm, but The City Different's vibrant world-class performing arts and culture scene ramps up to offer a rich array of events in music, comedy, theater, dance, contemporary art, and education via the inaugural Art + Sol Santa Fe Winter Arts Festival, a nine-day celebration (February 11-19) and landmark collaborative effort among prominent arts organizations, including Santa Fe Pro Musica, Santa Fe Symphony, and Performance Santa Fe.
---
"The Art + Sol Festival falls at a unique time of year for Santa Fe. Those of us who live in and love this city know that February is a beautiful, snowy, sleepy time. And yet, there is so much to do and experience! The Festival includes diverse offerings from across our City, incorporating performing and visual arts both—two areas where we know our beautiful City Different truly stands apart from other cities. No matter what you love, you will find something that's right for you during the Art + Sol Festival."

—Emma Scherer, Executive Director, The Santa Fe Symphony Orchestra & Chorus
---
WHAT'S HAPPENING?
Welcome Reception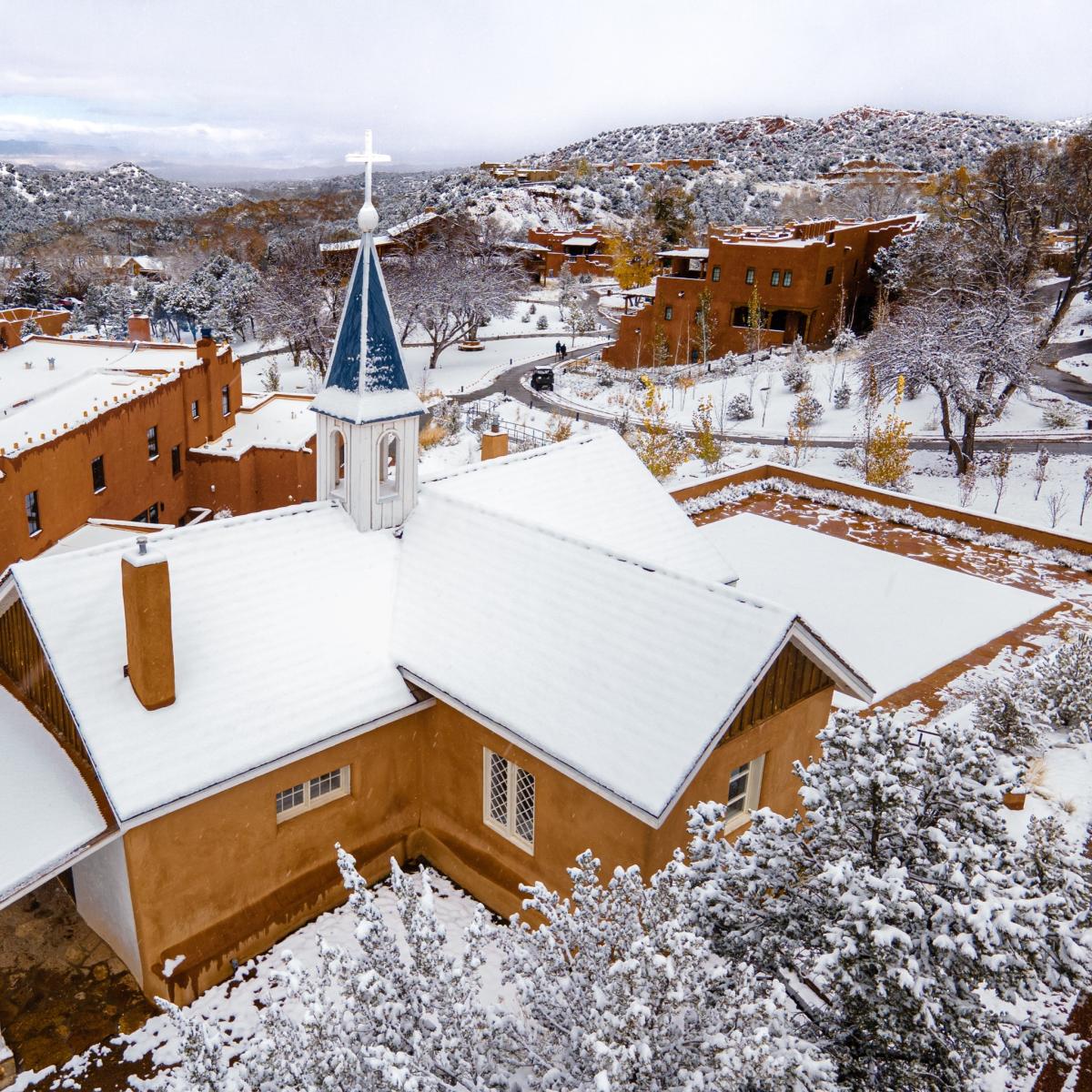 Join in on the fun at the opening Welcome Reception, hosted at Bishop's Lodge, ranked #1 on the 2022 World's Best Awards list of the "15 Best Resorts in the Western United States," February 13 from 5 to 7 pm.
---
Music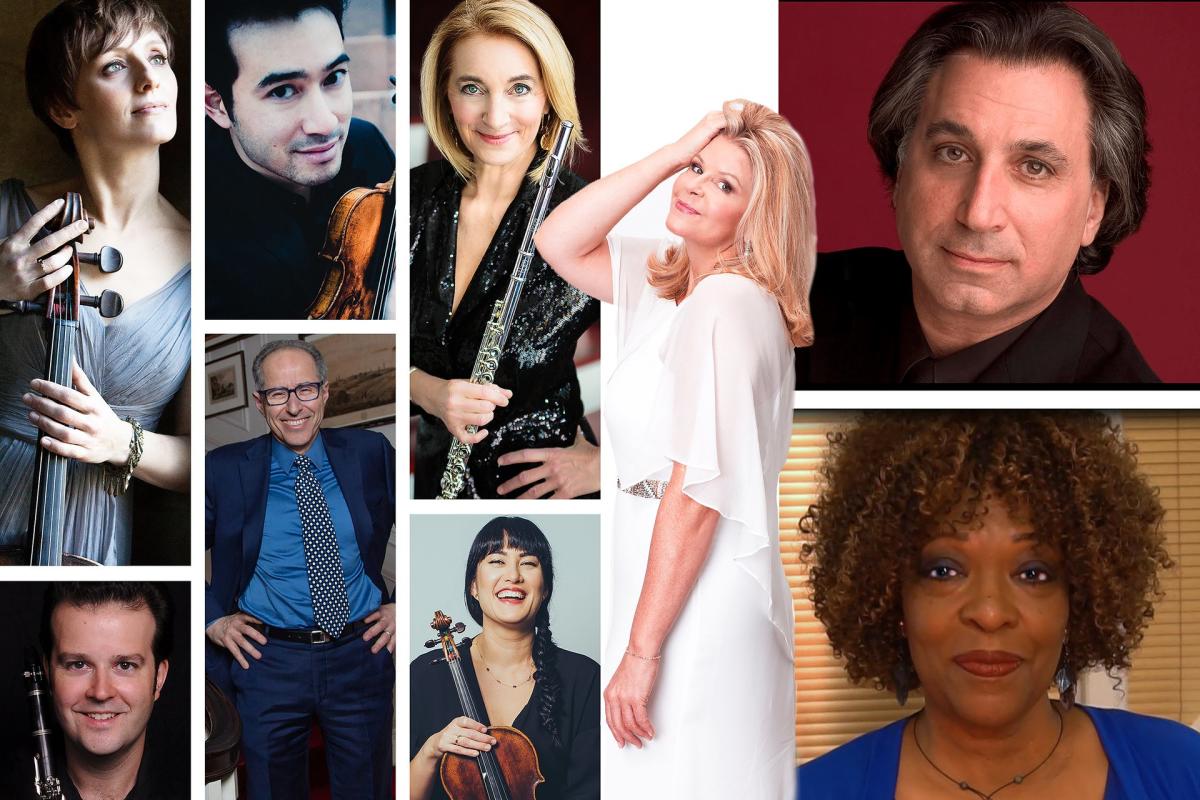 From jazz to rock to classical, the Art + Sol music offering is top notch and world class. Experience ensembles like Dover String Quartet; guitar virtuosos in various genres, like classical, jazz, and Flamenco at International Guitar Night; mezzo soprano Susan Graham and the Music from Copland House Ensemble in a performance titled A Standing Witness by Grammy Award-winning composer Richard Danielpour and Pulitzer Prize-winning author and former US Poet Laureate Rita Dove; and Hector Berlioz' finest and most original work O Roméo, Roméo! conducted by Maestro Guillermo Figueroa, coinciding with his 70th birthday and seventh incredible season with The Santa Fe Symphony. Also consider experiencing a nine-piece jazz performance via Santa Fe Music Collective, the chamber music of Chatter, and the indie DeVotchKa at Meow Wolf.
---
Comedy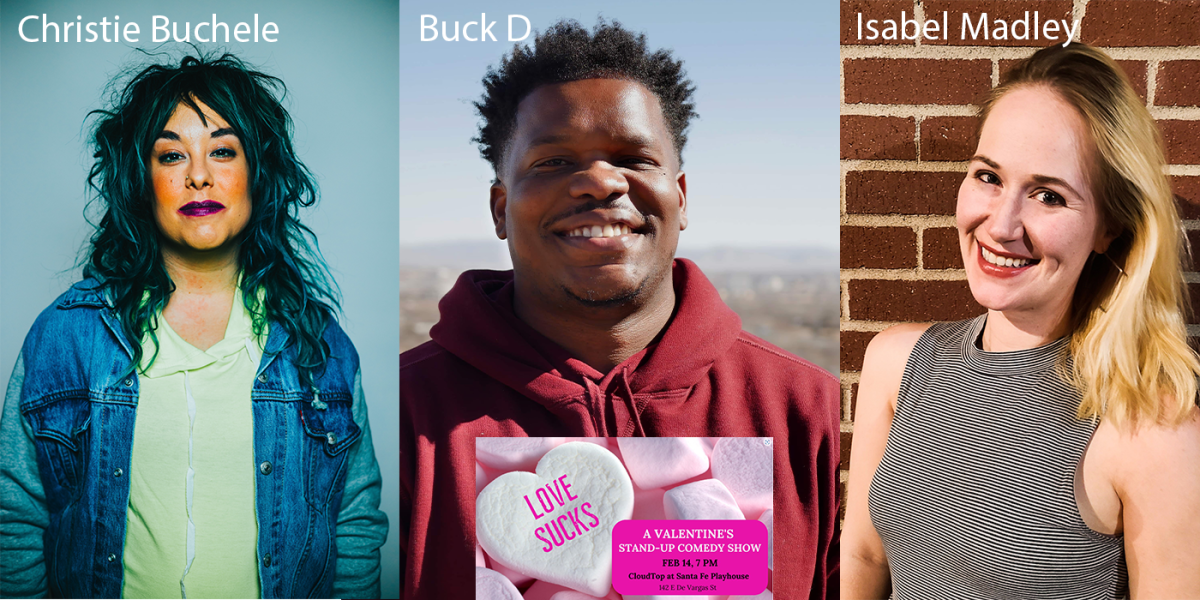 Some of the hardest working performing artists are stand-up comedians and Santa Fe has its own resident chuckle factory. CloudTop Comedy delivers the laughs on Valentine's Day, and the butt of the joke is LOVE! 
---
Theater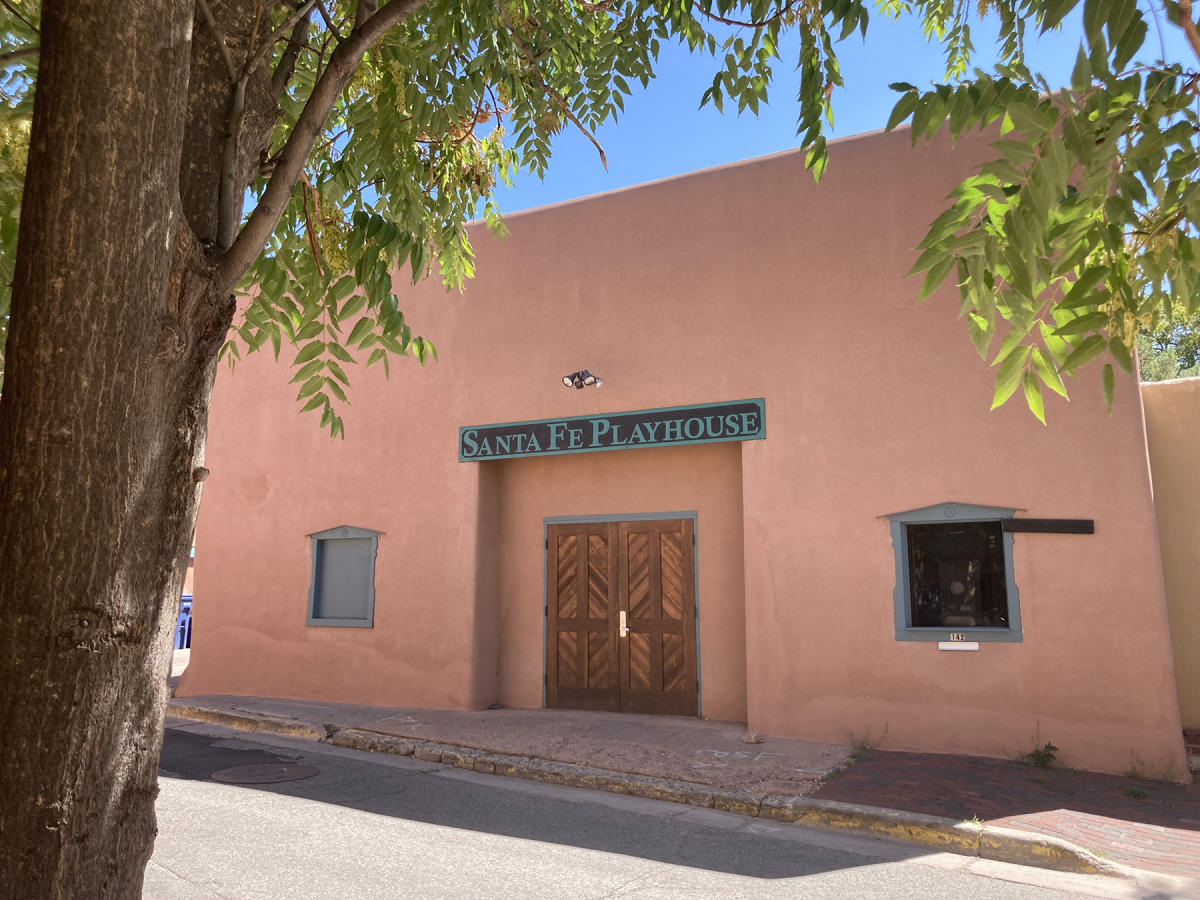 The oldest, very nearly continuously operating theater west of the Mississippi is right here in The City Different. Take a peek inside the Santa Fe Playhouse's 2023 season with Through the Looking Glass, featuring live performances and video cameos from their compelling upcoming productions. 
---
"Collaboration makes things possible that would never otherwise be possible. It is exciting to see the seed of an idea grow, evolve and manifest through team work and dedication. We've created a performing arts festival that brings together people in our community committed to artistic expression through the performing arts, which ultimately, is passion of the heart. Scheduling the festival around Valentine's Day is a celebration of that passion and an invitation for others to love our City Different as we do."
—Andréa Cassutt, Executive Director, Santa Fe Pro Musica
---
Dance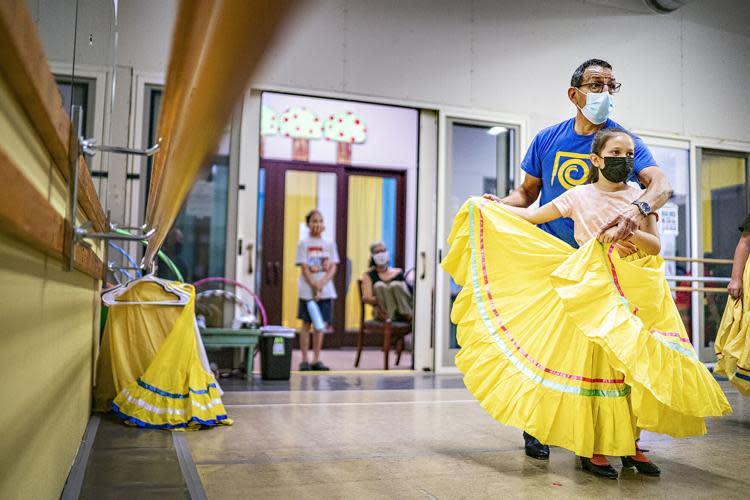 Young dancers and musicians from several of Santa Fe's youth arts education organizations gather to perform for you via an Education Showcase at New Mexico School for the Arts, the only four-year, statewide, public high school serving artist-scholars across New Mexico with a rigorous, award-winning pre-professional arts and academics program.
---
Gallery Walks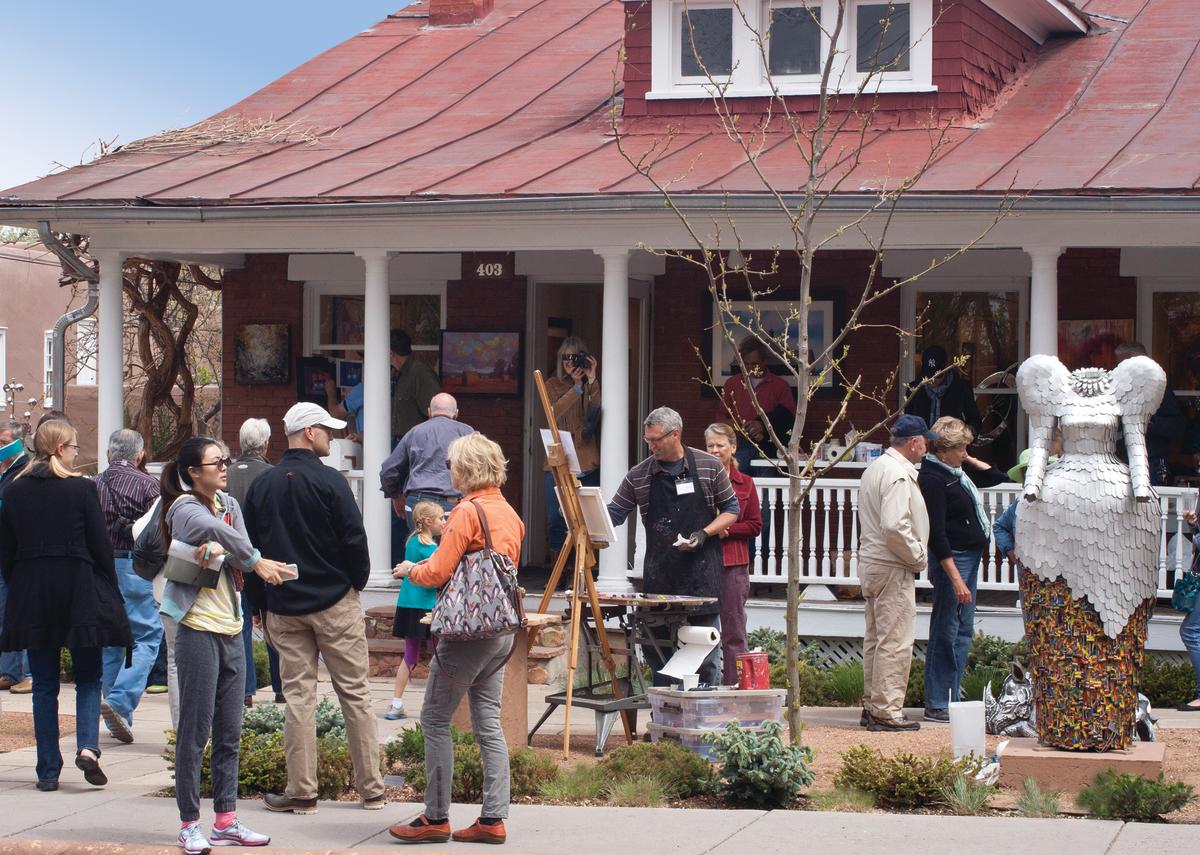 Celebrate Valentine's Day by meandering SweetART Serenade, the brand-new trunk show and gallery walk on famous Canyon Road, an inspiring half-mile of world-renowned art nestled in the historic district of Santa Fe.
---
Education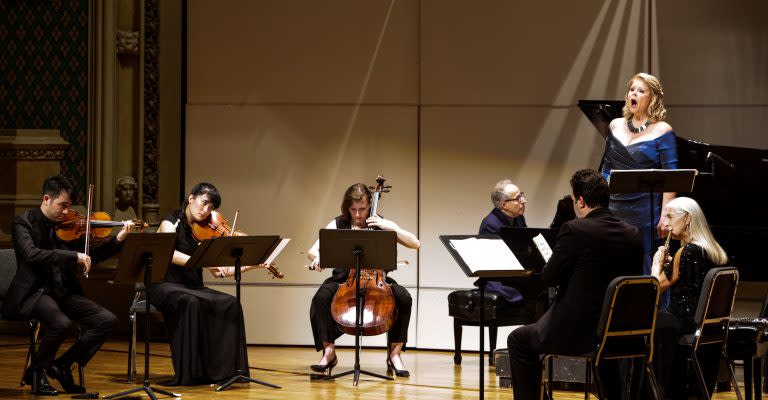 Learn about mezzo-soprano Susan Graham and US Poet Laureate Rita Dove's new collaboration titled A Standing Witness at an intimate luncheon presented by Performance Santa Fe.
For more info and a full calendar of events, visit Art + Sol Santa Fe Winter Arts Festival.
---
"It's hard to top the offerings of the Art + Sol Santa Fe Winter Arts Festival—the high level and variety of performances by local and internationally-acclaimed artists, the city's iconic performance venues, the splendid backdrop of the mountains brushed with snow and tinged by sunsets, the many celebrated culinary options at hand, the numerous galleries, museums, and shops, the warm hospitality of our hotels, and the camaraderie and spirit of audiences and all those who support the arts in Santa Fe."
—Amy Iwano, Executive + Artistic Director, Performance Santa Fe
---
Get a taste of The City Different! Order your Official Santa Fe Visitors Guide now or browse our deals and specials to help you plan your next trip to Santa Fe.