When Santa Fe puts on her winter whites, it's a great time to warm up with some traditional foods! The City Different is blessed with food traditions as ancient as the cultures that settled here so long ago, and we honor our past each time we celebrate with these delicious meals, treats, and flavors. While home cooks have perfected their own versions of these recipes, you can find extraordinary renditions at most Santa Fe restaurants because so many wonderful chefs have made Santa Fe their home, and in the process, have enhanced our food culture in unexpected, wonderful ways. 
TAMALES
POSOLE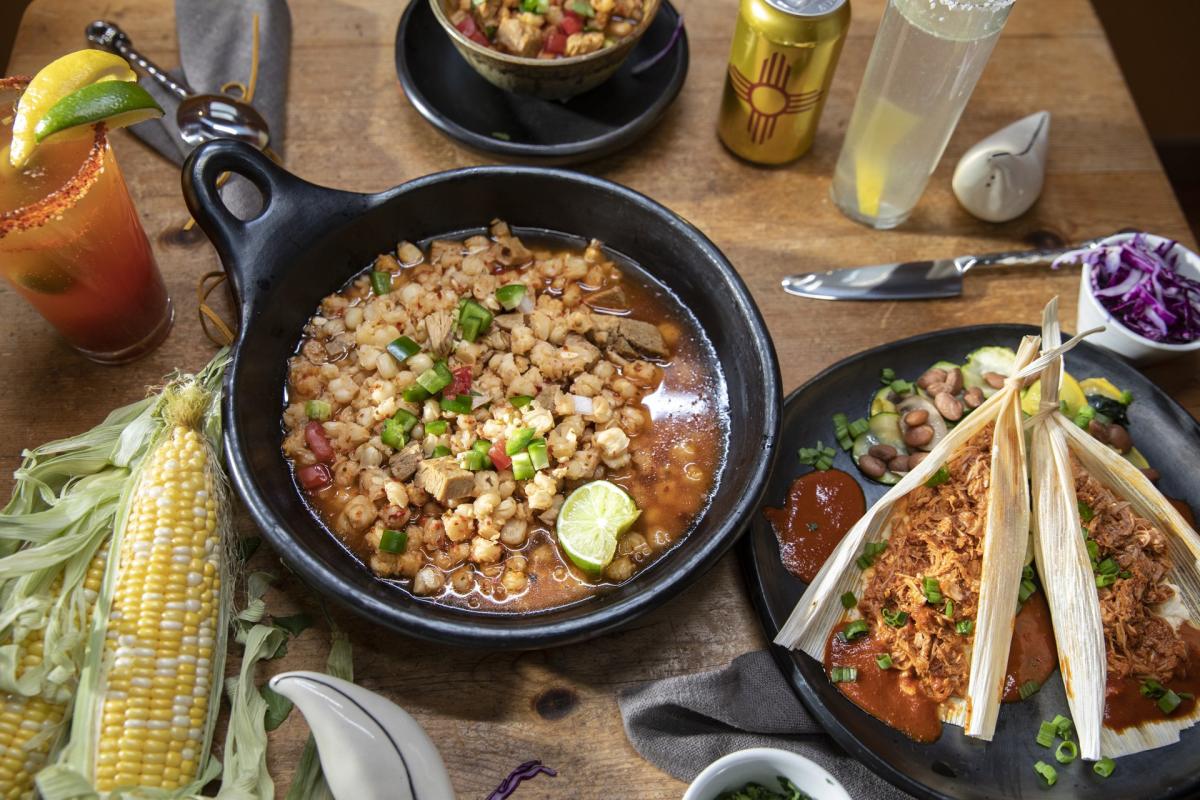 Corn meant so much to the Indigenous cultures of the New World, and posole (also spelled pozole) is yet another iteration of this critical crop. Maize, the ancestor of today's corn, was considered a sacred plant by this hemisphere's ancient inhabitants prior to Old World colonization, and was featured at rituals and special occasions. In preparation for posole, the corn kernels are dried after the harvest and then soaked in a lime solution and hulled before being combined with meat (typically pork), garlic, onions, red chile, and a variety of spices. Of course, it's always the chef's privilege to improvise!
Traditionally served as a Christmas Eve meal, a pot of posole simmering on the stove in advance allows a family to participate in the Canyon Road Farolito Walk without fretting about dinner. Or it's a great Sunday evening meal, perfect for larger, extended family gatherings as it just seems to give and give!
GREEN CHILE STEW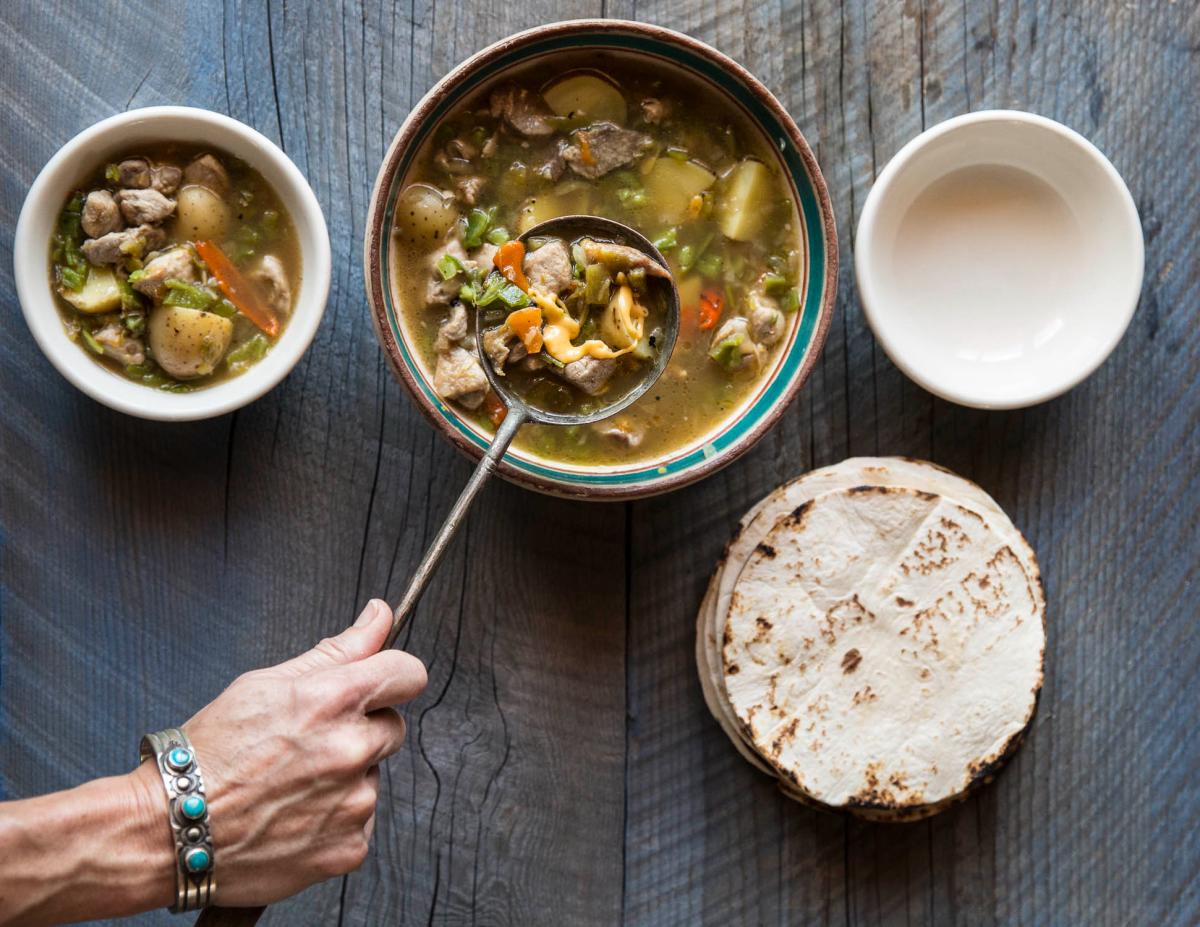 There is one thing that is always in both the locals' freezer and refrigerator, and that's green chile. In the winter, multiple bags of roasted, peeled, and frozen pods await their transformation into green chile stew. Add a little of this, a little of that, and it's dinner!  Like all stews, our Santa Fe versions developed as an inexpensive way to make a little bit of meat go a long way by adding the humble combo of potato and onion to expand the portfolio. The traditional stew combination of meat (usually pork or beef, but chicken is common, and turkey is a seasonal treat) and vegetables is cooked low and slow until the meat is tender. Of course, vegetarian options are always delicious as well! 
BISCOCHITO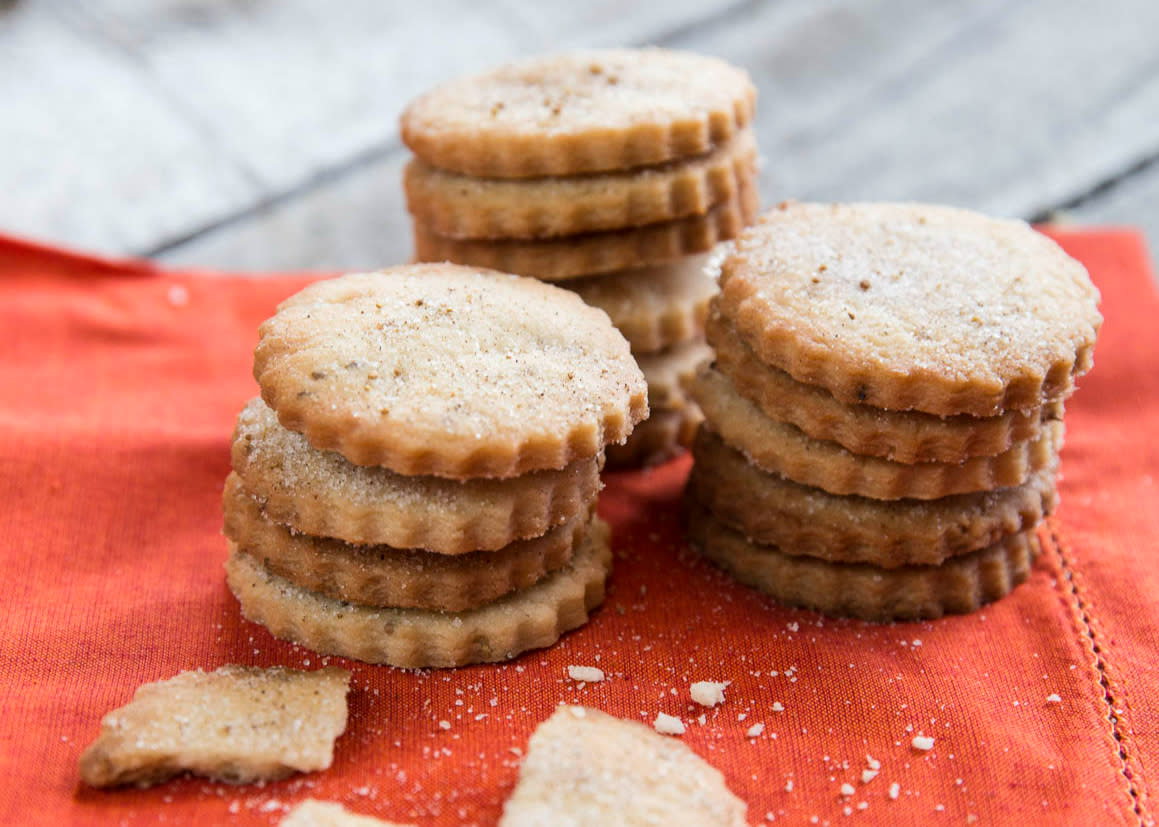 New Mexico was the first state in the US to have an official state cookie, designated in 1989. Massachusetts and Pennsylvania can fight over who really has the best official chocolate chip cookie, but no one else has the subtly sweet anise-flavored sugar cookie we call a biscochito—or bizcochito.
Heritage recipes are guarded closely and released with Grandma's admonitions on ingredients and technique. Traditionally made with lard, which some still consider superior for results (but you can easily bake with butter!), biscochitos start to appear in our Santa Fe households when holiday garlands start to deck the halls. Their light flavor and delicate sweetness never overpower after a meal. With a cup of coffee, they make a surprisingly delicious breakfast, or a simple midnight snack. Like basic sugar cookies, they are pretty darn easy to make—check out this recipe from the Santa Fe School of Cooking.
Get a taste of The City Different! Order your Official Santa Fe Visitors Guide now or browse our deals and specials to help you plan your next trip to Santa Fe.