A well-planned trip to Santa Fe can be fantastically fun and memorable for the entire family, no matter the ages of the children, no matter the season, no matter your interests—active and athletic, outdoorsy and environmental, artsy and historic, exploratory and adventurous.
Let's start with the basics. If you're flying in, check out direct flights or transfers to the Santa Fe Regional Airport for ultra convenience and proximity to downtown—just 10 minutes. The drive from the Albuquerque International Sunport is about 55 minutes, but offers a scenic journey as you climb 3,000 feet to The City Different. 
When arranging your lodging, take a bit of additional time to find out what perks you can take advantage. Many hotels welcome children with special rates and programs, as do most restaurants—ask for the kids' menu! In particular, check out Cowgirl Santa Fe, where they have an outdoor play area. You can supervise, beer in hand, from a nearby table. Same with Tumbleroot Brewery & Distillery. 
Once you and yours arrive, you'll instantly find endless possibilities in multiple neighborhoods to walk or stroll amid restaurants, shops, museums, galleries, and public art installations along leafy, shaded sidewalks. Absolutely key for those potentially restless little ones.
When you are ready to step out and start making some real memories, reference our guide for some great ideas.
---
What type of experience is your family game for?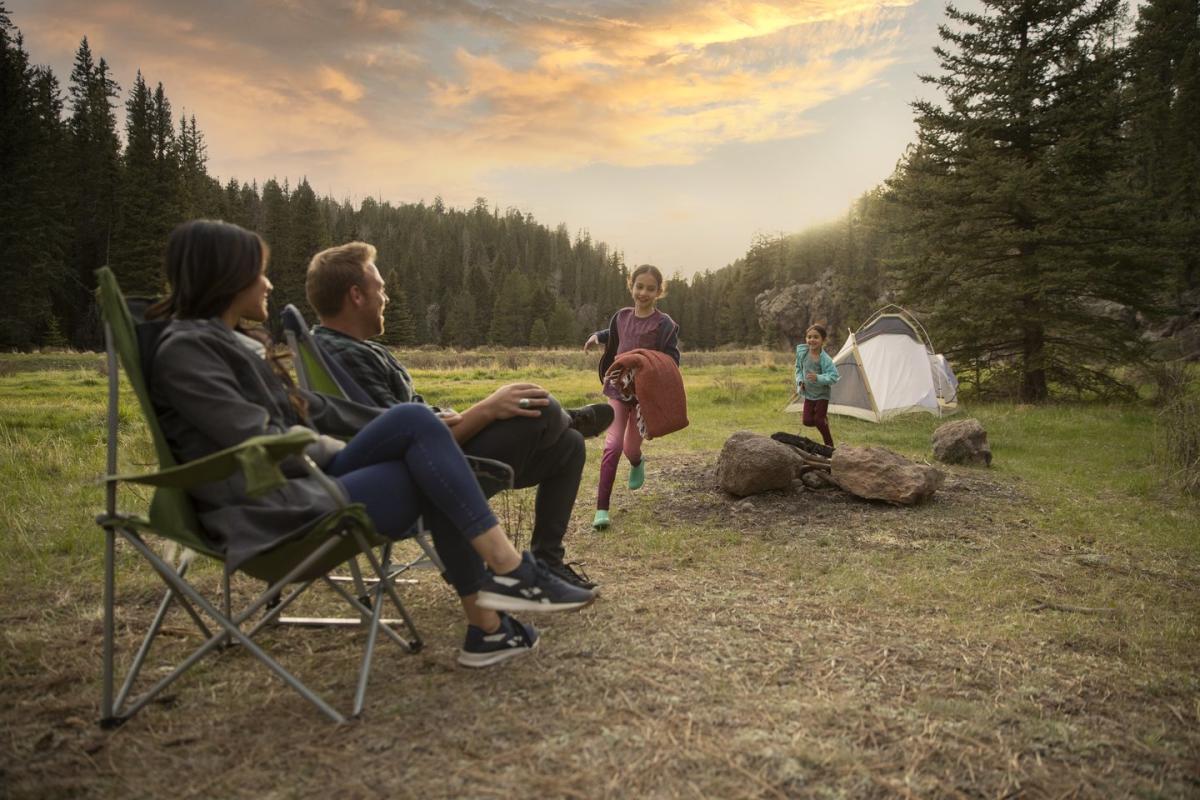 Active and athletic:
CLIMB the walls at the Santa Fe Climbing Center (climbsantafe.com). Rentals and instruction available.
SWING from the ropes at LiggettVille (liggettville.com/santa-fe-place), amid a food court in Santa Fe Place Mall.
SKATEBOARD the parks. Check out DeVargas Park or General Franklin E. Miles Park. Need some schooling? Try Skate School (skateboardsafety.com).
ICE SKATE the rinks at the Genoveva Community Chavez Center (chavezcenter.com). Rentals available. Snack bar. 
ROLLERSKATE among aliens at Rockin' Rollers Event Arena (facebook.com/onlyrollerrinkinsfnm). Rentals and snacks. 
SWIM in the lazy river, slide the froggy and spiral features, and loop 'round the toilet bowl at the Genoveva Chavez Community Center Leisure Pool (chavezcenter.com). Sloped entry for little ones and their caregivers.
BOWL, billiard, dart, and bocce at The Alley Lanes (thealleysantafe.com). Great food, too!
PLAY at playgrounds and recreation centers with tennis, basketball, swimming: Ft. Marcy Complex and Park/Mager's Field, Frenchy's Field, Monsignor Patrick Smith Park, Railyard Park, where you can find ongoing children's programming throughout the year on Saturdays, Salvador Perez Park, Ragle Park, and SWAN Park.
CHEER ON some minor league baseball with the Santa Fe Fuegos (santafefuego.com).
---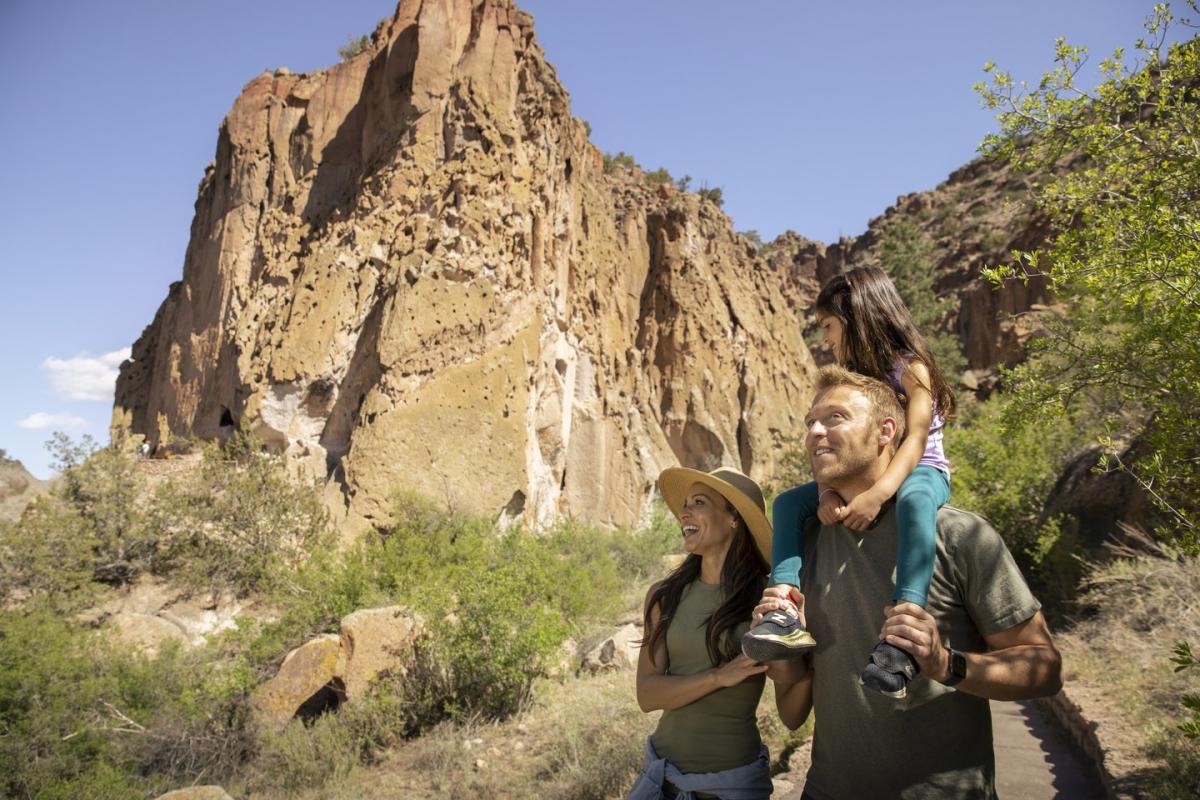 Outdoorsy and environmental
EXPLORE Bandelier National Monument's petroglyphs, home dwellings in rock cliffs, and standing walls for evidence of Ancestral Pueblo people from 1150 CE to 1550 CE (nps.gov/band).
HIKE an easy 1.3-mile loop around the Santa Fe Canyon Preserve (nature.org/content/dam/tnc/nature/en/documents/santafecanyonpreservetrail-guide-opt.pdf).
PICNIC & PLAY at the Randall Davey Audubon Center. Bird, wildlife, and nature walks, shaded picnic areas and the Nature Discovery Area, including a treehouse and a seed library.
WALK and gaze at local flora and enjoy special event programming at the Santa Fe Botanical Garden (santafebotanicalgarden.org) or their sister spot, Leonora Curtin Wetland Preserve (santafebotanicalgarden.org/visit-us/leonora-curtin-wetland-preserve).
BIKE 25 miles of dirt trails at La Tierra Trails (sfct.org/la-tierra-trails) or pump and practice at Alto Park (facebook.com/Alto-Park-Pump-Track-244213352289507). All levels welcome. 
SLED, hike, and camp at Hyde Memorial State Park (emnrd.nm.gov/spd/find-a-park/hyde-memorial-state-park) or Black Canyon Campground, just minutes from downtown.
SKI at Santa Fe Ski (skisantafe.com). Just 18 miles from downtown, terrain for all levels. Rentals and instruction. Two cafes.
GOLF the 9-hole Great 28 at Marty Sanchez Links de Santa Fe (linksdesantafe.com). Rental carts and clubs. Great cafe.
FISH the nearby waters with guidance and equipment from The Reel Life (thereellife.com).
---
Artsy and historic
FLY like an acrobat at Wise Fool New Mexico (wisefoolnewmexico.org). Trapeze, gymnastic classes and performances.
ENJOY musical theater featuring local kids with Pandemonium Productions (pandemoniumprod.org). Seasonal performances.
SEE dance performances featuring local kids at National Dance Institute New Mexico (ndi-nm.org).
EXPLORE the history of the area at Ranchos de Las Golondrinas (golondrinas.org), celebrating 50 years. Interactive exhibits, festivals.
WALK the Cross of the Martyrs, just off the Plaza for the history and views.
TOUR one of The City Different's many museums and ask about kid-friendly approaches to the exhibitions (santafe.org/things-to-do/history-and-culture/museums).
DANCE and picnic with the community during the summer at the St. John's College-sponsored Music on the Hill (sjc.edu/santa-fe/events/music-on-the-hill) and with the AMP Concert series on the historic Plaza and in the Railyard (ampconcerts.org).
ROAM and play at Meow Wolf's House of Eternal Return (meowwolf.com/visit/santa-fe).
READ and shop at Bee Hive Books (beehivekidsbooks.com). Check for storytimes.
VISIT the local libraries near the Plaza, on the Southside, and in Midtown (santafelibrary.org).
DRAW and paint at Dragonfly Art Studio for Kids and Adults (dragonflyartsf.com).
---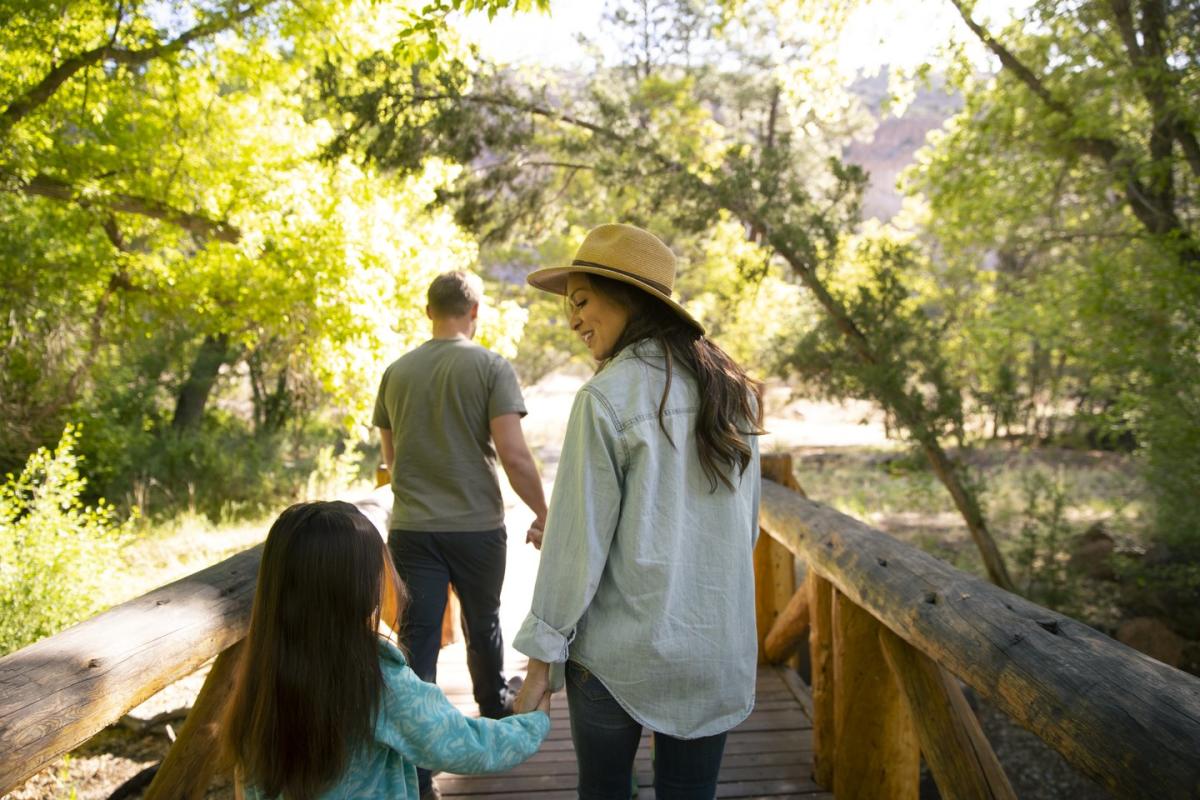 Exploratory and adventurous
RIDE the rails with Sky Railway (skyrailway.com)
CATCH a movie at Violet Crown Cinema (santafe.violetcrown.com) or Jean Cocteau Cinema (jeancocteaucinema.com). Great food and indoor/outdoor space on the Railyard. 
PLAY all day long at the Santa Fe Children's Museum (santafechildrensmuseum.org).
ESCAPE! Try the Puzzah escape room for a live-action adventure (puzzah.com/santafe).
EXPLORE and treasure hunt all over Santa Fe with Discover Santa Fe. (discoversantafe.us). 
---
The City Different is excited to welcome your family and offer such a variety of Kids' Activities, knowing it will make your stay in The City Different very memorable!
Get a taste of The City Different! Order your Official Santa Fe Visitors Guide now or browse our deals and specials to help you plan your next trip to Santa Fe.