Note: All businesses, state and national parks, and monuments should be contacted prior to visiting to ensure accessibility and safety.
Flamenco in the City Different—¡Olé!
In Santa Fe, a legendary Spanish dance flourishes, along with other performing arts. 
Since her introduction to flamenco at age 18, Midwestern-raised Estefanía Ramírez has become a top-tier flamenco dancer and co-director. In 1998, she co-founded Entreflamenco along with Antonio Granjero, who made his professional debut at age 11 in front of the prince and princess of Spain. In 2009, they relocated the company to the United States where Granjero's Spanish roots made him unique among the country's directors. In 2021, the company marks a decade of authentic Spanish-style performances in The City Different. It won a Santa Fe Mayor's Award for Excellence in the Arts in 2017. We asked her what makes Santa Fe such a strong magnet for flamenco and other performing arts.
I have danced since childhood. At age 17, I debuted at the Royal Albert Hall, in London. While on this pre-professional track, I discovered the art of flamenco. It's the essence of collaboration between live music and dancers. Before that I had only been familiar with dance forms performed to recorded musical compositions. This dance form is one with the vocabulary of music. They're truly unified.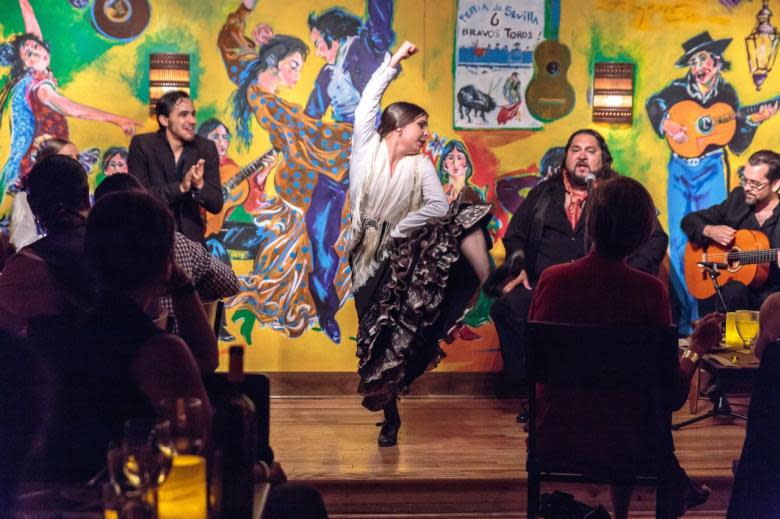 Flamenco is an explosion of human emotion. Flamencologists recognize it as a repertoire of song and dance that expresses all types of human emotion through rhythmic complexity. There are times when we move fast and furious, and others when we move slowly and passionately. There is a wide range of emotions that we get immersed in and share with the audience. 
When we met, Antonio Granjero was the right hand of acclaimed flamenco dancer and director María Benítez, who shaped Santa Fe's flamenco scene beginning in the 1960s. We crossed paths in 1996, we performed with Benítez when her choreography was featured on PBS's Evening at POPS with the Boston POPS, Los Angeles Guitar Quartet, and mezzo-soprano Denyce Graves. 
The flamenco we brought to Santa Fe through Entreflamenco is direct from Spain. It's not a watered-down American version. We have the prestige of being led by an artistic figure, lead soloist, and director from Spain. It's an honor to have the opportunity to share flamenco as you would encounter it in southern Spain. 
Our venue, El Flamenco, is part of that experience. We've operated it for five years. As the resident company, in a normal year, we present 100 performances over four seasons in an intimate space accompanied by authentic Spanish tapas, beer, and wine. It's the full nine yards of what it's like in Andalusia. 
Santa Fe has a dynamic flamenco scene because of the city's Spanish history. To add to the experience of attending a flamenco performance, I recommend walking around the Plaza and taking in the different sites that show the historic nature of our city, from the Cathedral Basilica of St. Francis of Assisi and Cathedral Park to the New Mexico History Museum, which is right next to our venue and gives a general background on Santa Fe's past.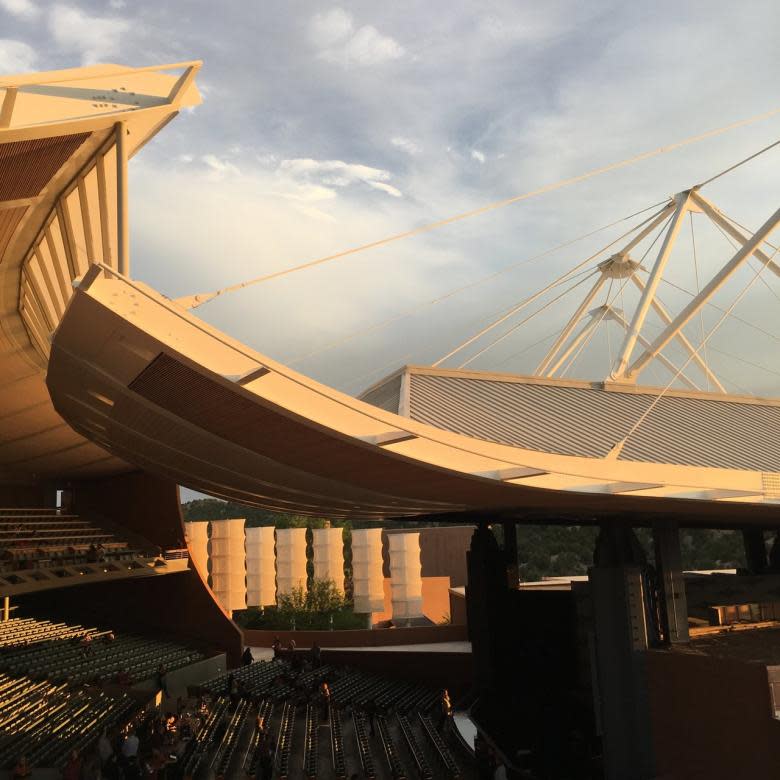 Santa Fe has a variety of performing arts. In the summer season, I like to schedule a visit to the Santa Fe Opera. It's world-class opera that is único [unique] to any other opera in the world. It's always been a favorite of mine. The Santa Fe Chamber Music Festival, Performance Santa Fe, and the Santa Fe Youth Symphony Association also have wonderful events, whenever we're able to fit them with our performance schedule. 
---
This blog was written by author Ashley Biggers for New Mexico Magazine in paid partnership with TOURISM Santa Fe.