Santa Fe is a favorite hiking destination for visitors to New Mexico and for good reason! Nestled at the foot of the Sangre de Cristo Mountains, the area has accessible all-season terrain, beautiful views, and varied routes to suit people of all ages.
If you're an outdoor enthusiast looking to get outside and explore Santa Fe's natural treasures, here are a few of our favorite local hikes to get you started!
---
Picacho Peak Trail
3.9 miles
1,329 feet of elevation gain
Looking for Instagram-worthy views? Picacho Peak offers huge rewards for the work involved. The hike, which is part of the nearly 25-mile Dale Ball Trail network, climbs one of the highest hills that you can see from town and offers plenty of opportunities for photos. Pro tip: The parking lot at the intersection of Cerro Gordo and Upper Canyon Road fills up quickly on the weekends, so arrive early.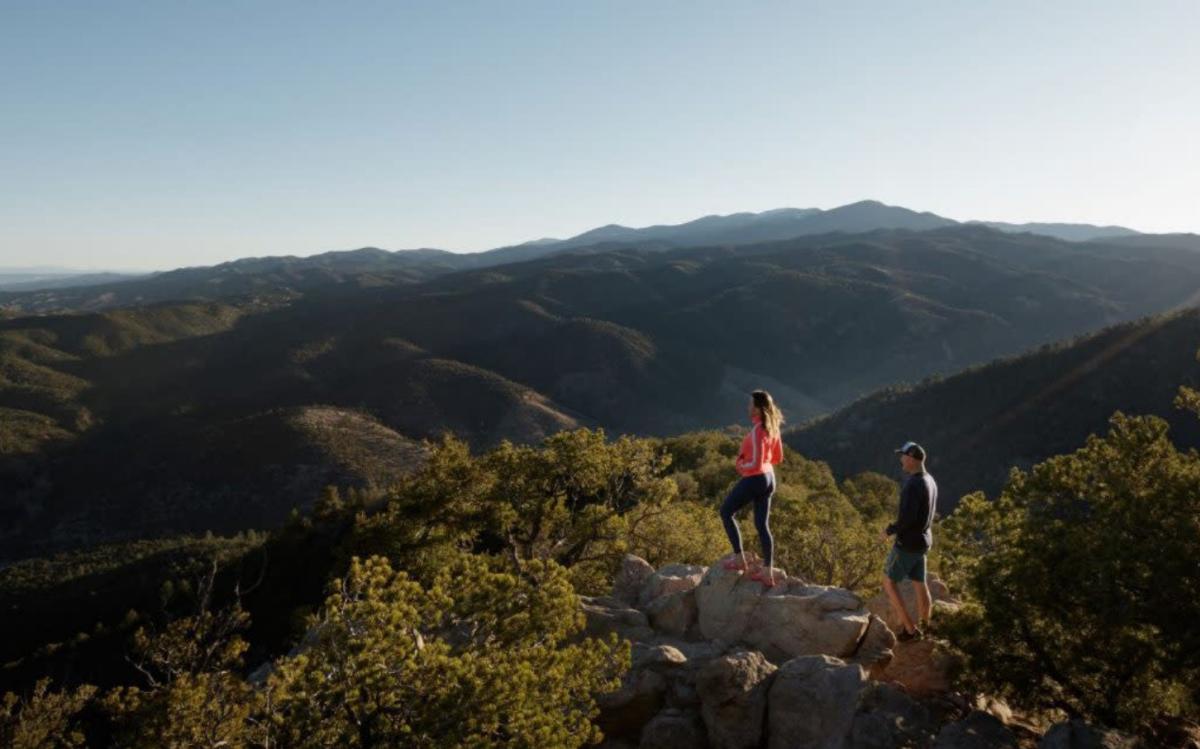 (Photo courtesy of SantaFeNMTrue.com)
---

Nambe Lake Trail
6.8 miles
2,093 feet of elevation gain
If a challenge is what you're after, give the Nambe Lake Trail a try. It takes you into the alpine beauty of the Sangre de Cristo Mountains and ends at a pristine alpine lake. There are a few steep climbs involved, but the views are definitely worth it. And you will have no problems with parking as the trailhead starts at one of the Ski Santa Fe lots. Pro tip: Keep an eye out for marmots and pikas that chirp from their rocky perches. Just remember not to feed or touch these wild creatures. Instead, enjoy them from afar.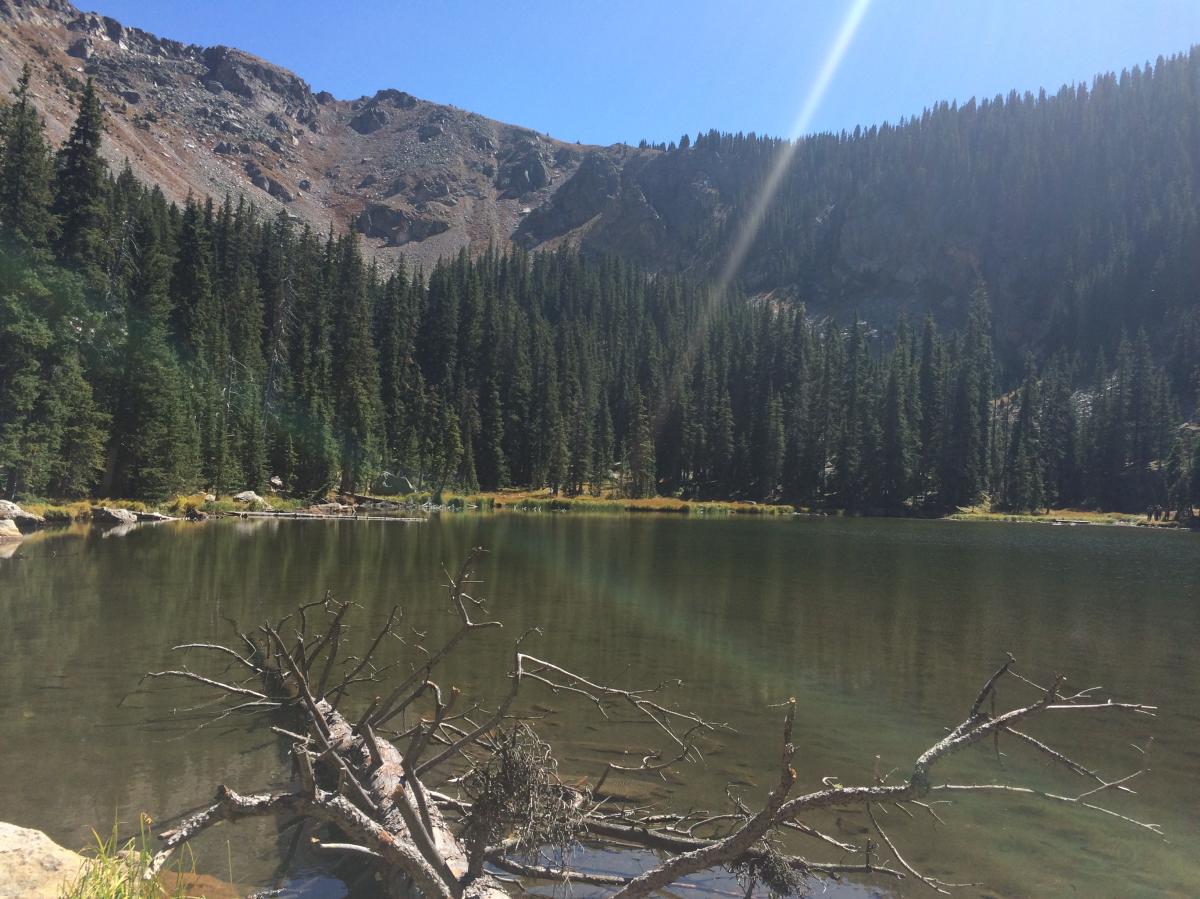 ---

Tsankawi Ruins Trail
1.9 miles
235 feet of elevation gain
Take a step back in time (literally) with this hike through Tsankawi Ruins. This trail is in a lightly visited area of Bandelier National Monument and features caves, wooden ladders, and petroglyphs. Pro tip: After your hike, use the permit you received when you entered the Park to explore other areas of Bandelier National Monument, where you can find numerous other trails that feature petroglyphs and ruins.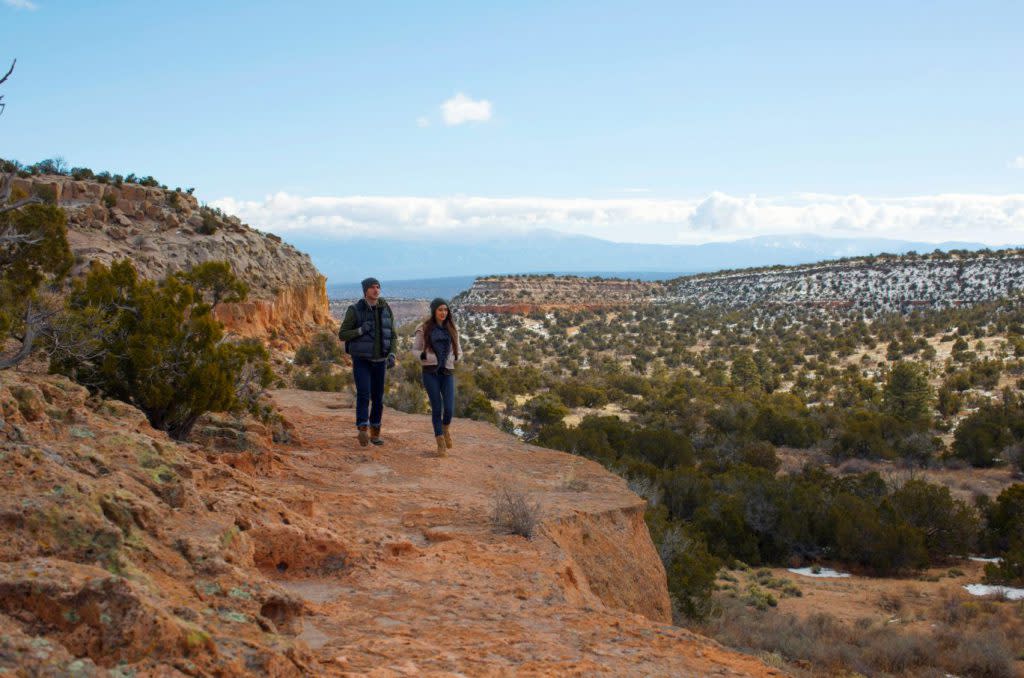 (Photo courtesy of SantaFeNMTrue.com)
---

Ancestral Sites Trail
1.25 miles
80 feet of elevation gain
About 17 miles southeast of Santa Fe, this short walk through Pecos National Historical Park will take you right to the remains of what was once the largest Indian pueblo in the Southwest. Pro tip: Make sure to schedule a ranger-guided tour to explore limited access areas like Forked Lightning Ranch, the Santa Fe Trail, and the Civil War Battlefield of Glorieta.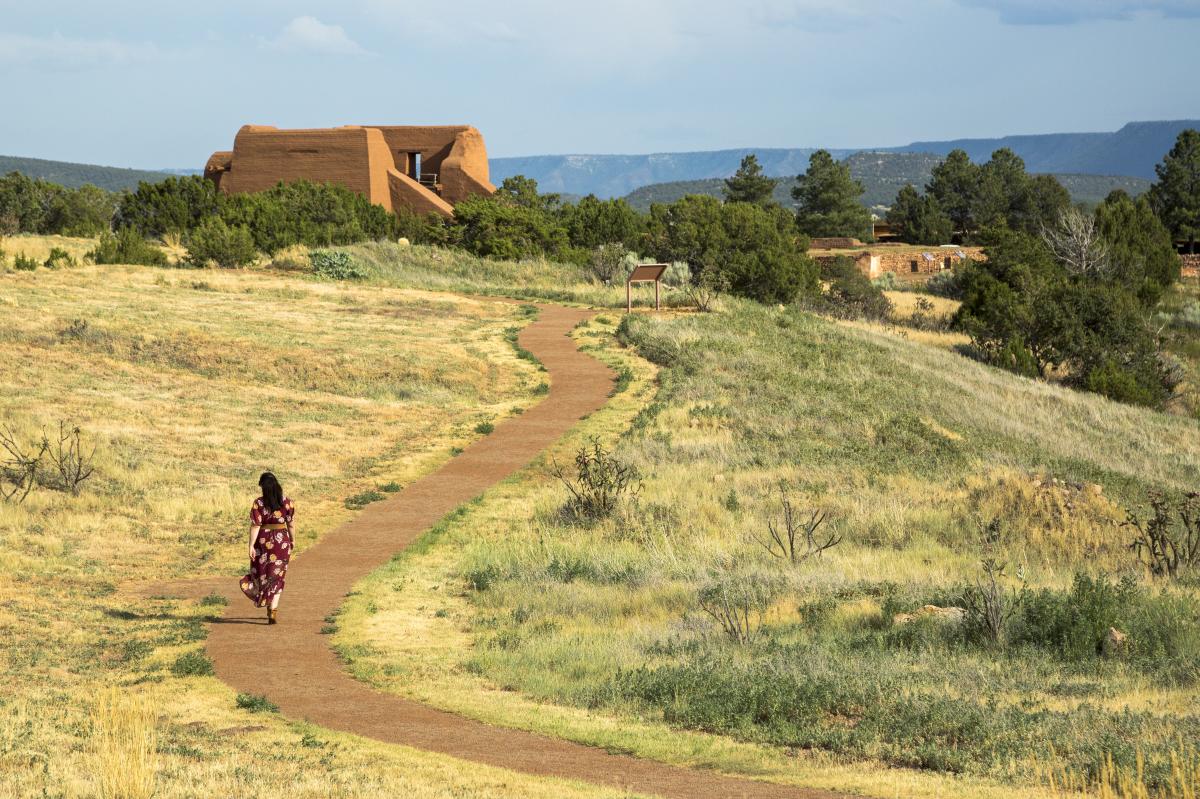 ---

Atalaya Mountain Trail
5.8 miles
1,776 feet of elevation gain
Do as the locals do and give the Atalaya Mountain Trail a go—if you've got what it takes, that is. This challenging trail starts from a trailhead at St. John's College and continues for a few miles through ponderosa pines, junipers, and piñons until you reach the top. There, you'll be rewarded with expansive views of Santa Fe, 2,000 feet below. Pro tip: Shorten the trek by setting out from the Ponderosa Ridge trailhead if you're a bit crunched on time.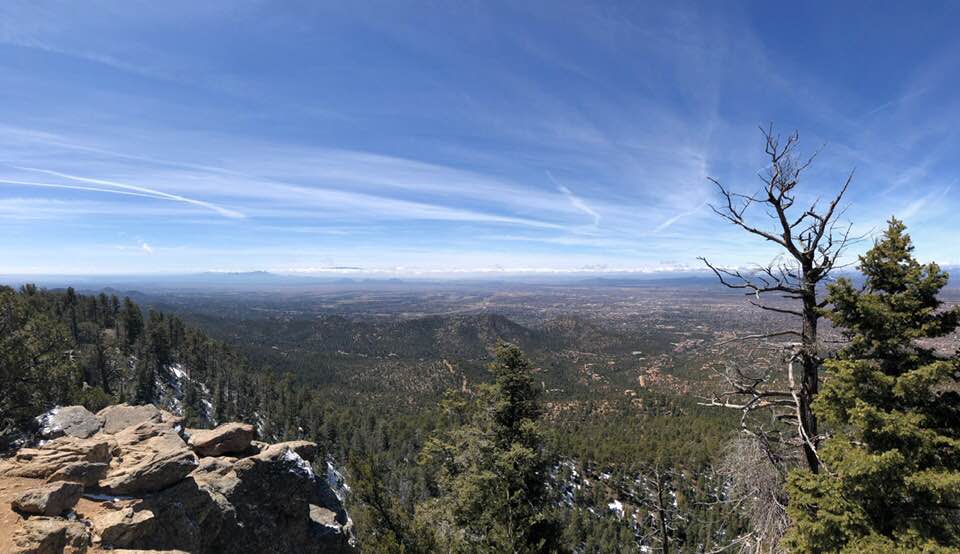 ---

Kasha-Katuwe Tent Rocks 
(TEMPORARILY CLOSED DUE TO COVID-19)
3.0 miles
570 feet of elevation gain
A trip to Santa Fe just wouldn't be complete without a visit to Tent Rocks, a series of conical sandstone formations that are unique to the area. Choose from one of two trails—one on ground level, the other through the slot canyons. Pro tip: Since Tent Rocks is a popular attraction, arrive early for the best experience.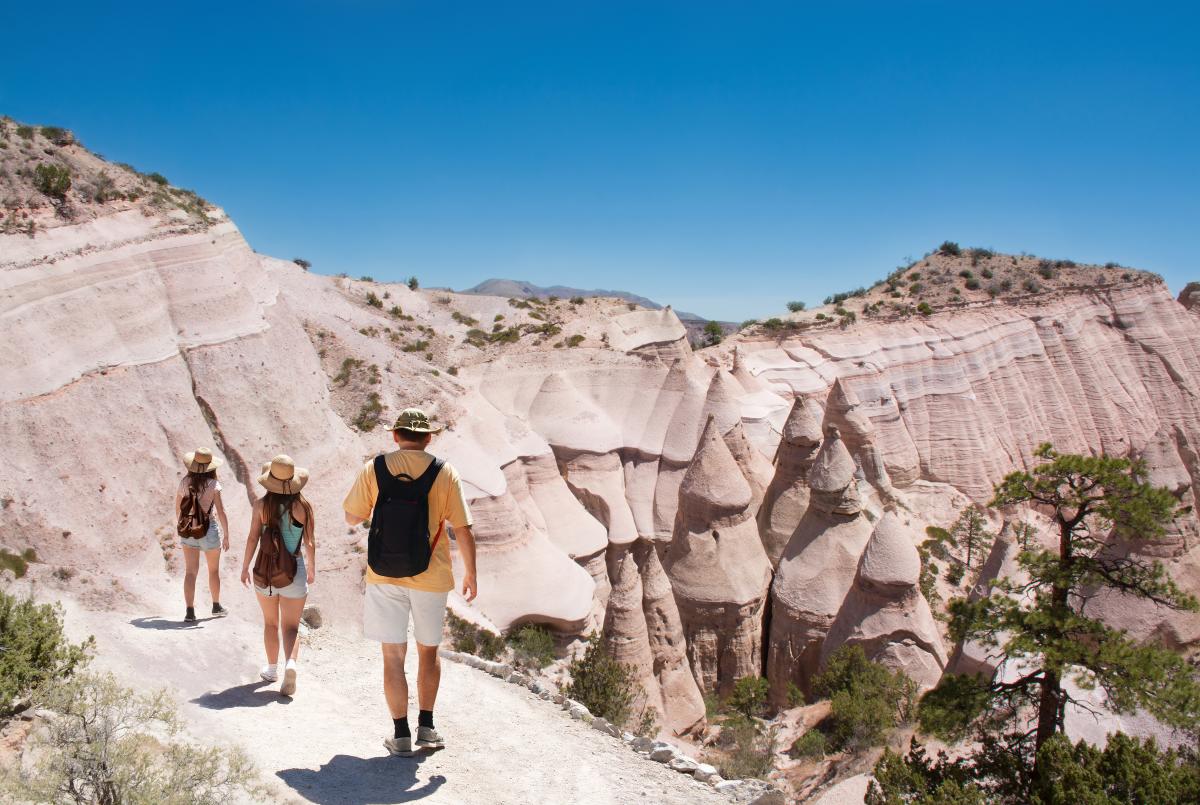 ---
Get a taste of The City Different! Order your Official Santa Fe Visitors Guide now or browse our deals and specials to help you plan your next trip to Santa Fe.