If history is what you're after, Santa Fe has got it in spades.
Known as the oldest capital city in the country, Santa Fe is literally bursting at the seams with it. Tucked into the crevices of one-story adobe structures, served in the form of red and green chile, painted on stretched canvases; wherever you turn, it's nearly impossible not to feel the profound presence of the people and cultures who made The City Different what it is today.
Here are a few ideas to get you started.
SIP: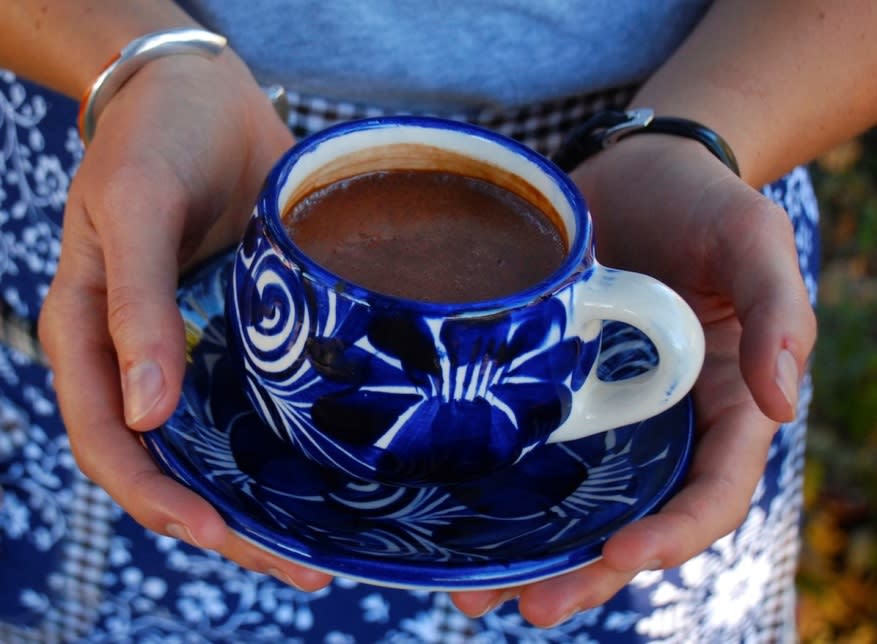 Forego your traditional coffee and opt for an "elixir" at Kakawa Chocolate House. Served in blue- and-white Mexican mugs, each drink is born from the ancient recipes of Mesoamerica and medieval Europe and are described as a kind of "time traveling" for the palette. These elixirs - the Aztec Warrior Elixir and Marie Antoinette Elixir, to name a few - are deep, rich drinking chocolates infused with intense flavors of native herbs, flowers and chili.
---
LEARN:

If you've heard of Santa Fe, you've undoubtedly heard about its art. Stroll the streets of the City's historic Plaza, where you'll find Native American artisans, making sure to stop into The Palace of the Governors. The one-story adobe structure was the seat of government for hundreds of years and is said to be the oldest continuously occupied building in the country. In 2009, the New Mexico History Museum was opened adjacent to the Palace and features a collection of historic artifacts chronicling New Mexico's past and present.
---
SAVOR:
Santa Fe School of Cooking offers both demonstration and hands-on classes with top local chefs. Native American cooking classes dig into the food anthropology and traditional cooking techniques. You can also choose to dive hands-on into Spanish, Mexican and Traditional New Mexican classes as well.
---
SEE: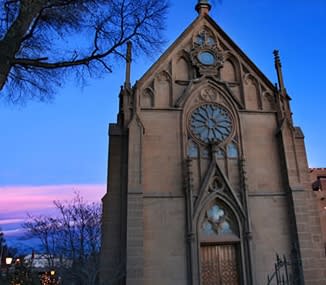 Built in 1873, the historic Loretto Chapel is most well known by its "miraculous staircase". Why? For starters, neither the identity of its creator nor the type of wood used to construct it are known. But perhaps most bewildering is the way the staircase was built: It has two 360-degree turns and no visible means of support. Legend has it that the Sisters of the Chapel made a novena to St. Joseph, the patron saint of carpenters, to help find a solution to accessing their choir loft, located 22 feet above the main floor. On the ninth and final day of prayer, a man appeared at the Chapel with only a donkey and toolbox. He was looking for work. Months later, the staircase was completed and the carpenter disappeared without pay or thanks.
---
EXPERIENCE:
Every year, on the Friday before Labor Day, Santa Fe kicks off the historic Fiestas de Santa Fe with the Burning of Zozobra. Zozobra, also known as "Old Man Gloom", is part ghost, part monster, a character born from the mind of an artist named Will Shuster. What originated as a six-foot puppet in 1924 has, over the years, grown to a towering 50-foot marionette made of muslin and stuffed with hundreds of bags of shredded paper. Zozobra, who is reborn annually due to humans' nefarious deeds throughout the year, is lured out of hiding and burned so that hope and happiness can once again be restored to the City.
---
STAY: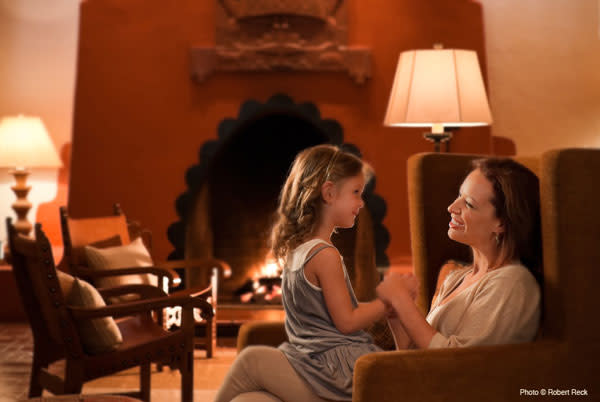 While visiting the country's oldest capital city, it's only appropriate to stay at the site of the oldest inn in that city. La Fonda on the Plaza is a landmark hotel whose history can be traced back some 400 years. Today, visitors can literally step into the past and experience the American Southwest through its architecture, art and docent-led tours. Stay the night or simply stop in for some shopping or a cocktail at one of La Fonda's three restaurants. For a complete list of all Santa Fe lodging options, please visit our accommodations page.