Every August, artists from around North America descend on the historic Santa Fe Plaza for the SWAIA Santa Fe Indian Market, the largest and most prestigious Native contemporary art show in the world. There is no arguing that the seemingly endless booths of world-renowned artisans are the main draw, but there is far more going on than just great shopping! Find yourself a handmade treasure to take home, but don't miss these 8 ways to enjoy a truly authentic Indian Market experience. For more information, visit swaia.org.

Santa Fe Indian Market on the Plaza
1. The Art
It comes as no surprise that the true stars of the event are the artists themselves. Artists from more than 220 US Federally recognized tribes and First Nations' tribes (Canada) are in attendance, so the entire gamut of North American tribal art is represented. To ensure that all pieces sold are of high quality, all participants adhere to strict guidelines on production and materials. As a result, you will find most any genre of art you can imagine: handmade pottery, basketry, jewelry, painting, sculpture, carvings, clothing, accessories, and contemporary pieces from Native artists. The Saturday and Sunday markets are open on the Plaza to ticket holders. 
---

Native Hoop Dancer Performs at Indian Market
2. Friday's General Preview of Award-Winning Art + Silent Auction
Taking place Friday afternoon at the Santa Fe Community Convention Center, the General Preview is the public's first opportunity to view the Best of Show and Best of Classification artwork in advance of the Saturday and Sunday markets. This is a ticketed event. 
---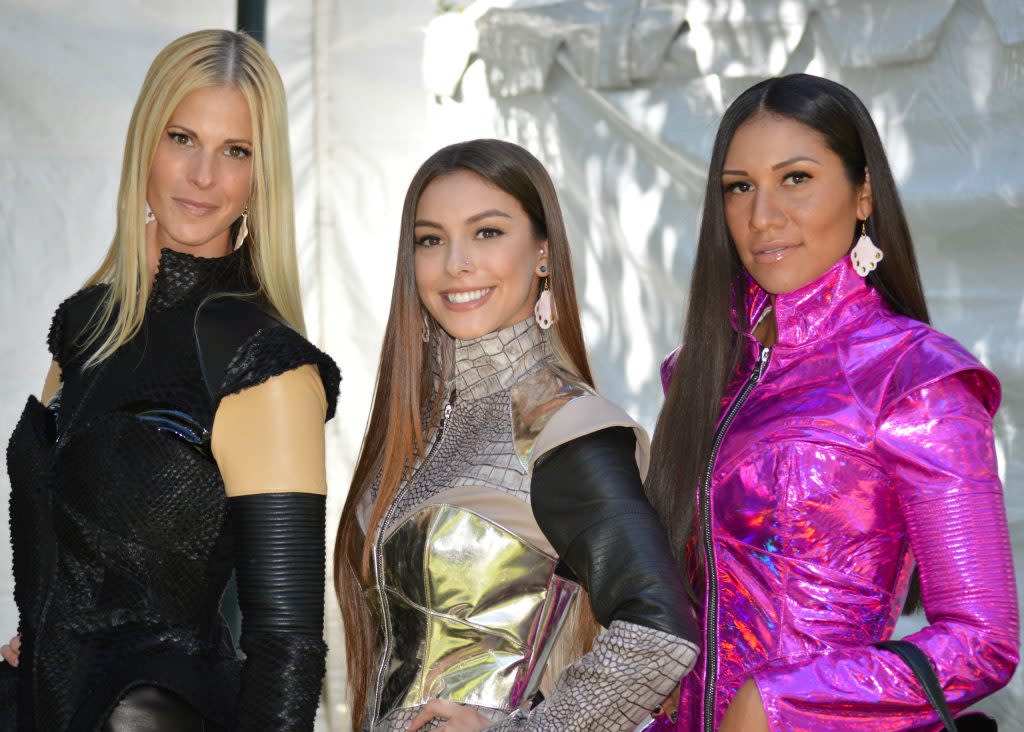 Models Showcasing Indigenous Fashion
3. Sunday's Indigenous Fashion Show + and Trunk Show
One of the most anticipated events of Indian Market centers around Indigenous clothing. The annual Indigenous Fashion Show showcases cutting-edge collections from some of best North American Indigenous fashion designers. Immediately following the show, ticket holders are treated to an exclusive shopping opportunity in which they can buy and order directly from the designers. This is a ticketed afternoon event taking place at the Santa Fe Convention Center. 
---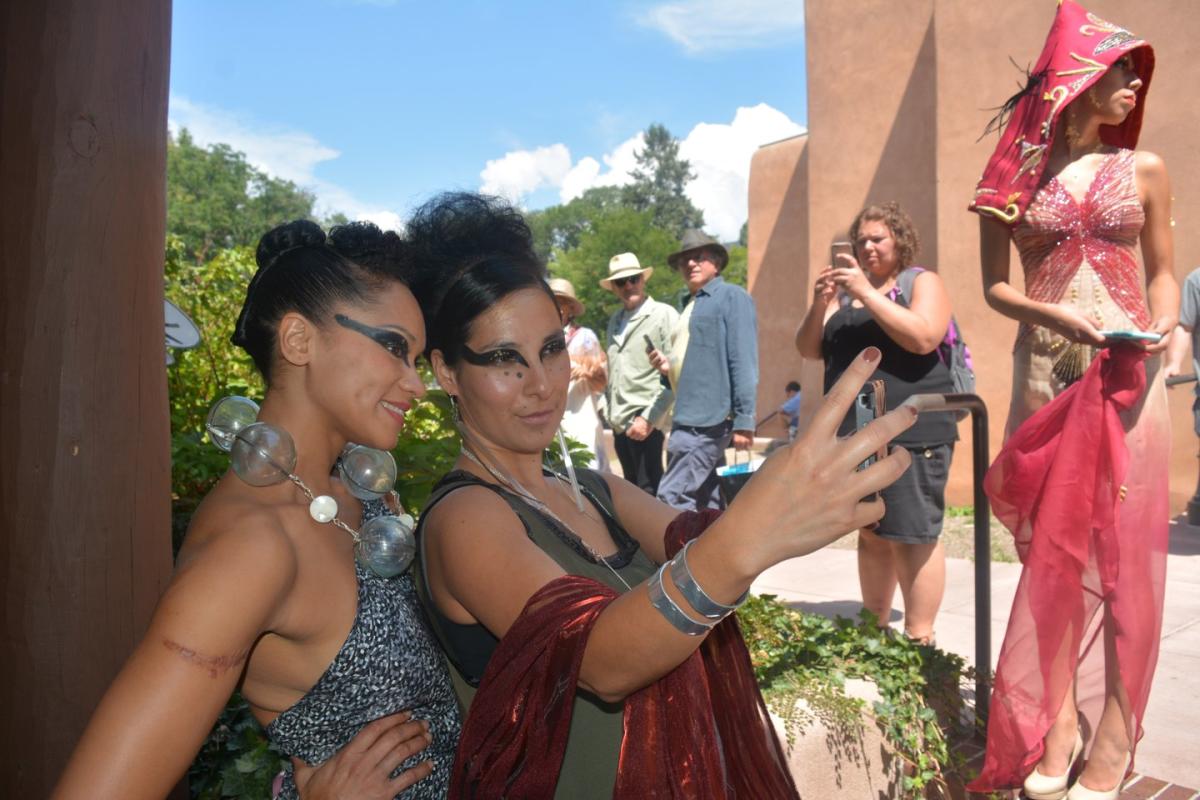 Courtyard at the Santa Fe Convention Center  
4. Saturday's Gala Reception, Fashion Show, and Live & Silent Auctions
The Gala reception, held in the Santa Fe Convention Center's outdoor courtyard is your chance to bid on some of the most sought-after pieces of the Market. The Saturday evening event and cocktail soirée begins with a silent auction. It will also feature new collections from select Indigenous fashion designers and an exclusive live auction offering of just five pieces by select artists. This is a ticketed event. 
---
5. Friday's Best of Show Ceremony and Luncheon
Celebrating the top award-winning artists of the year, the luncheon begins with an awards ceremony, followed by a catered luncheon for Best of Show and Best of Classification winners, their guests, and ticket holders. This is an opportunity to be among the first to see the award-winning artwork! Artists may choose to enter their Best of Show work into a silent auction, which opens after the luncheon. The ceremony, luncheon, and auction are sponsored by JoAnn and Bob Balzer. This is a ticketed event.
---

Indigenous Dancers Take a Selfie with Visitors
6. Saturday & Sunday's Music and Dance Performances on the Plaza
There is nothing that sets the mood for the Market like the live music and dance performances throughout the weekend, many of which can be seen centrally on the Santa Fe Plaza gazebo. Find schedules posted around downtown if you are looking for a particular group or just drop and enjoy.
---

Indigenous Food Vendors offer Indian Tacos and Frito Pie
7. Food Vendors
Obviously, any visit to Indian Market would not be complete without sampling some of the amazing food. Enjoy a variety of traditional specialties such as Indian Fry Bread, Frito Pies, roasted corn on the cob, and more!
---

This pictorial beaded American Indian shirt offered by Flury and Company Gallery is one of the pieces on offer at the Antique American Indian Art Show.
8. Other Shows, and Museum and Gallery Exhibits
Naturally, the allure of Santa Fe Indian Market also attracts several other Indigenous shows. You can find free, open-to-the-public displays of Indigenous art in a variety of galleries and pop-up style shows. Must sees are the Free Indian Market, which is hosted outside at the Federal Courthouse park on Paseo de Peralta, as well as The Antique American Indian Art Show, presented at El Museo Cultural de Santa Fe, and Pathways: Native Arts Festival, held at Buffalo Thunder Resort & Casino. Also, admission to the Institute of American Indian Art's Museum of Contemporary Native Arts is free the entire month of August!
---
Finally, find out everything going on in The City Different! Order the Official Santa Fe Visitors Guide now or browse our deals and specials to help you plan your next trip to Santa Fe.