Established in 1610, Santa Fe is among the oldest cities in the United States. With our vast history and unique mix of cultures in mind, where better to spend Independence Day or an all-American summer weekend than in The City Different. Set some time aside to visit Santa Fe and attend one of these July events, festivals, markets or concerts.
Santa Fe Bandstand
Ongoing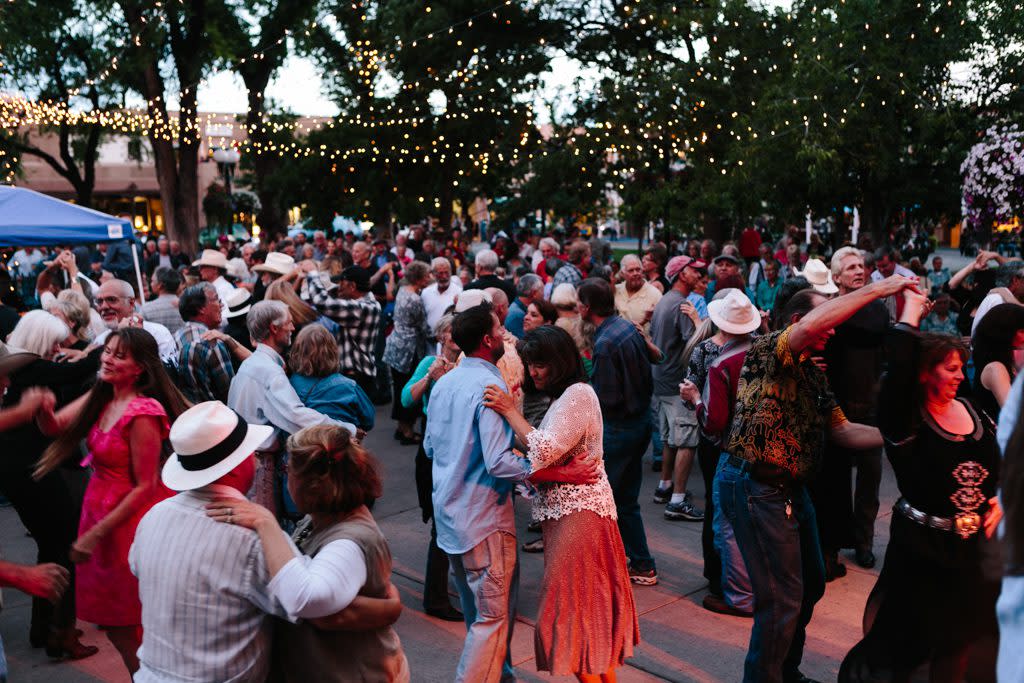 Santa Fe Bandstand is a free, outdoor music festival in the historic downtown Plaza and other locations throughout the city. More than 100 Rock, Country, Native American, Jazz, and Mariachi bands play for free throughout the summer. Come kick up your heels with the locals and experience Santa Fe's music scene. Be sure and check the schedule for each week as performance days vary.
---
Santa Fe Opera Festival Season
Ongoing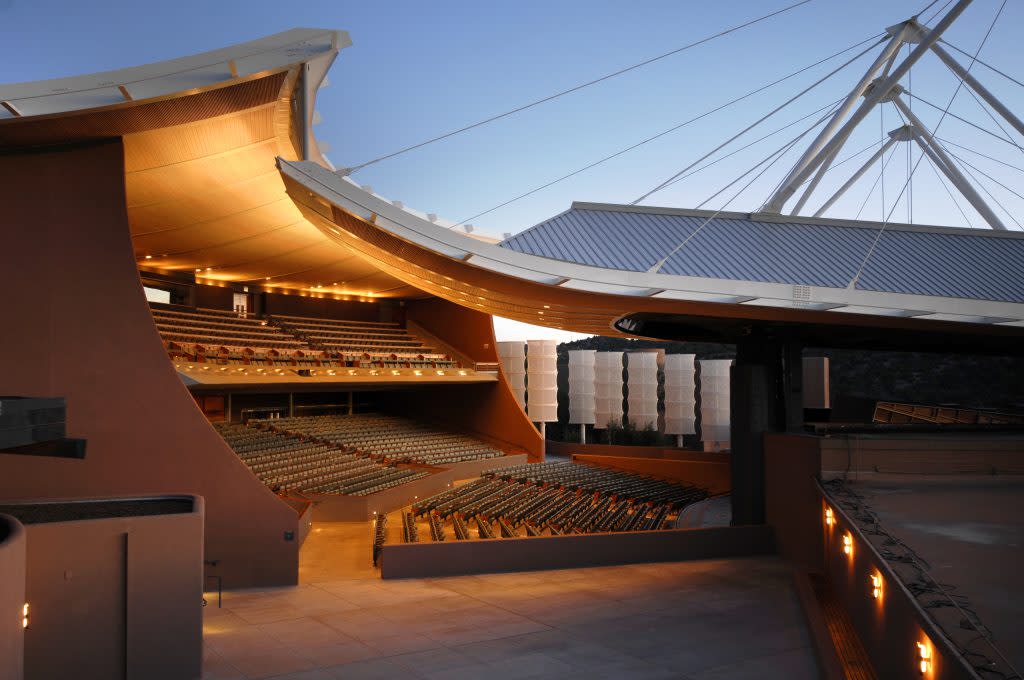 Santa Fe Opera's 2019 season offers 36 performances of five different operas: the world premiere of Poul Ruders' fairytale opera The Thirteenth Child; Leoŝ Janáček's intense drama Jenůfa; new productions of Mozart's romantic comedy Così Fan Tutte; Puccini's beloved classic La Bohème; and the revival of Santa Fe Opera's popular 2012 production of Bizet's Les Pêcheurs de Perles (The Pearl Fishers).
---
Santa Fe Chamber Music Festival
Ongoing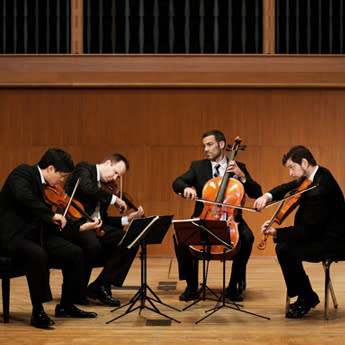 The Santa Fe Chamber Music Festival has become one of the world's preeminent music festivals. This annual event invites scores of distinguished musicians, along with emerging young talent to perform in Santa Fe. Patrons return year after year to enjoy more than 40 concerts each season.
---
Independence Day in Santa Fe
July 4, 2019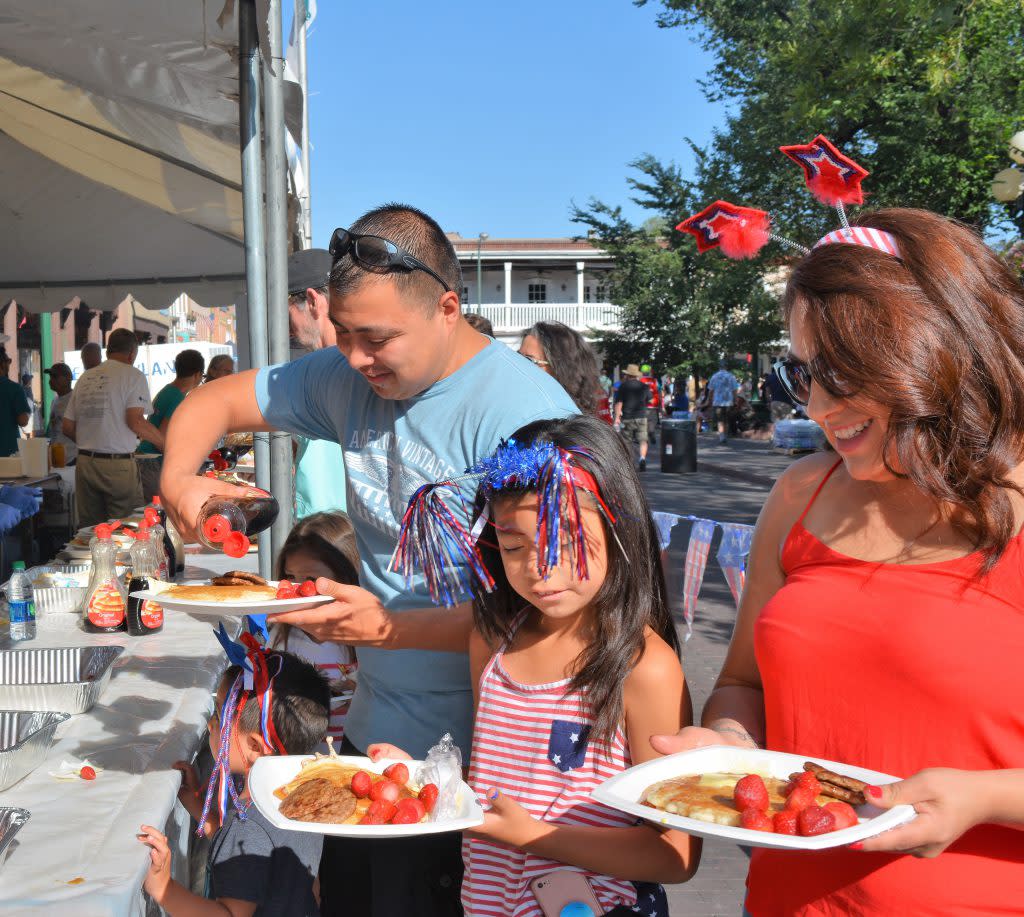 Kick off your Fourth of July celebration at the annual Pancakes on The Plaza. Following that delicious breakfast, visit the car show on the Plaza and find an unoccupied bench to sit back and relax. Finally, head south to the Santa Fe Place Mall to experience the magic of a colorful fireworks show—complete with live music, local food trucks, and other entertainment.
---
Santa Fe International Folk Art Market
July 12 – 14, 2019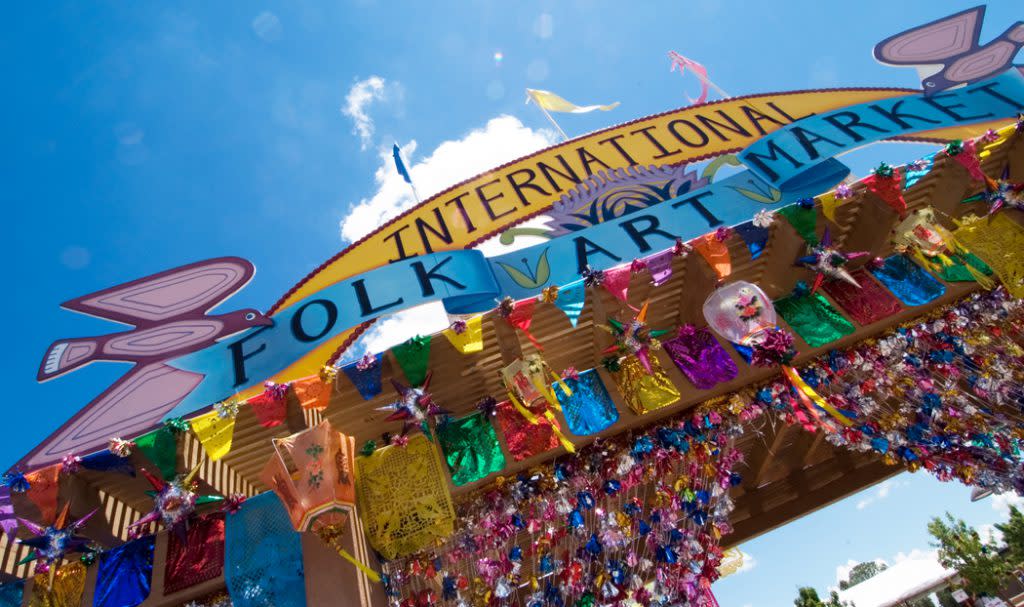 Experience the world's largest international folk art market. 160 master artists from more than 50 countries will bring their work to this vast and colorful international bazaar. Some will arrive as celebrated cultural artists, while others will have never before left their villages, let alone crossed an ocean. Purchase one-of-a-kind, handmade pieces ranging from pottery and rugs to clothing, jewelry and so much more.
---
Santa Fe Art Week
July 12 – 21, 2019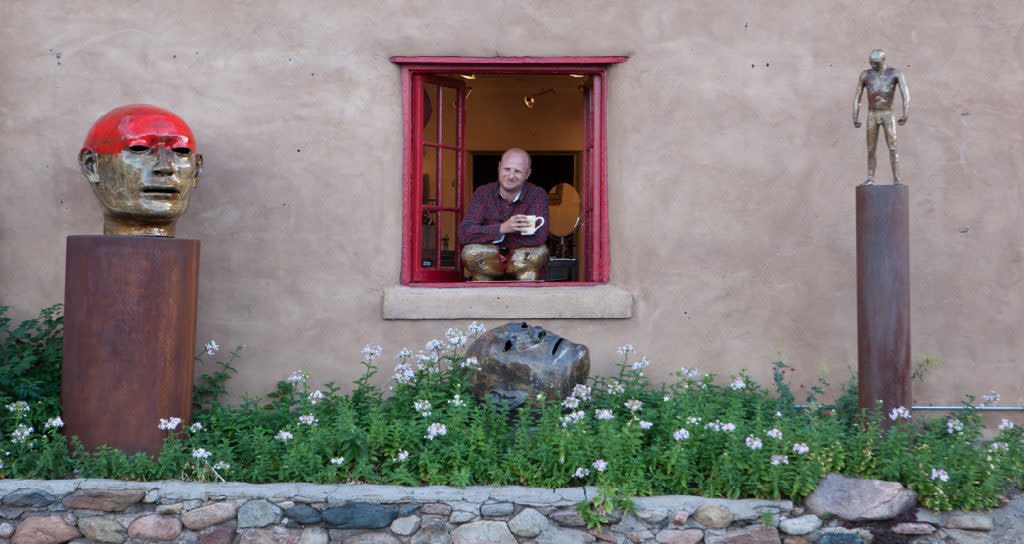 Step into Santa Fe's relaxed atmosphere and enjoy stimulating art and culture, fantastic food, and historic architecture during the inaugural Santa Fe Art Week. With over 100 events planned, you will have the opportunity to enjoy artist demonstrations, book signings, children's events, live music, studio tours, workshops and so much moreǃ
---
Canyon Road Art & Wine Stroll
July 17, 2019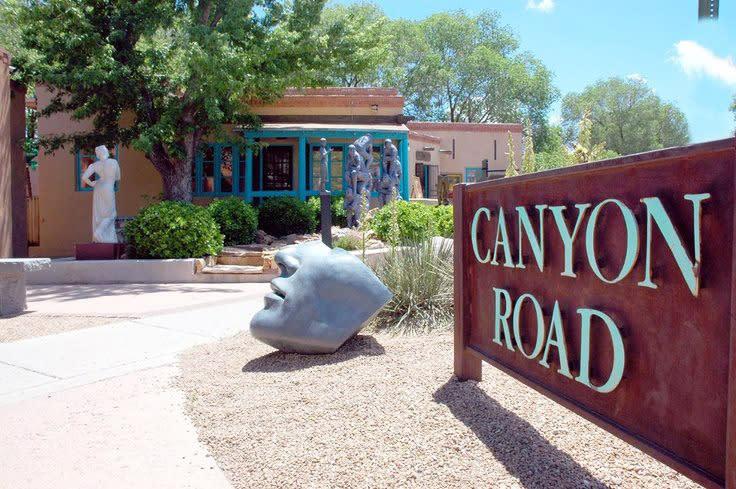 In conjunction with Santa Fe Art Week, the Canyon Road Art & Wine Stroll will be held on a portion of Canyon Road from Delgado Street to Camino del Monte Sol. Come and enjoy a glass of wine as you stroll up and down Canyon Road visiting galleries and artist studios. Participating galleries will be open until 7 p.m. Wine will be available for adults 21 and older.
---
Contemporary and Traditional Spanish Markets
July 27 – 28, 2019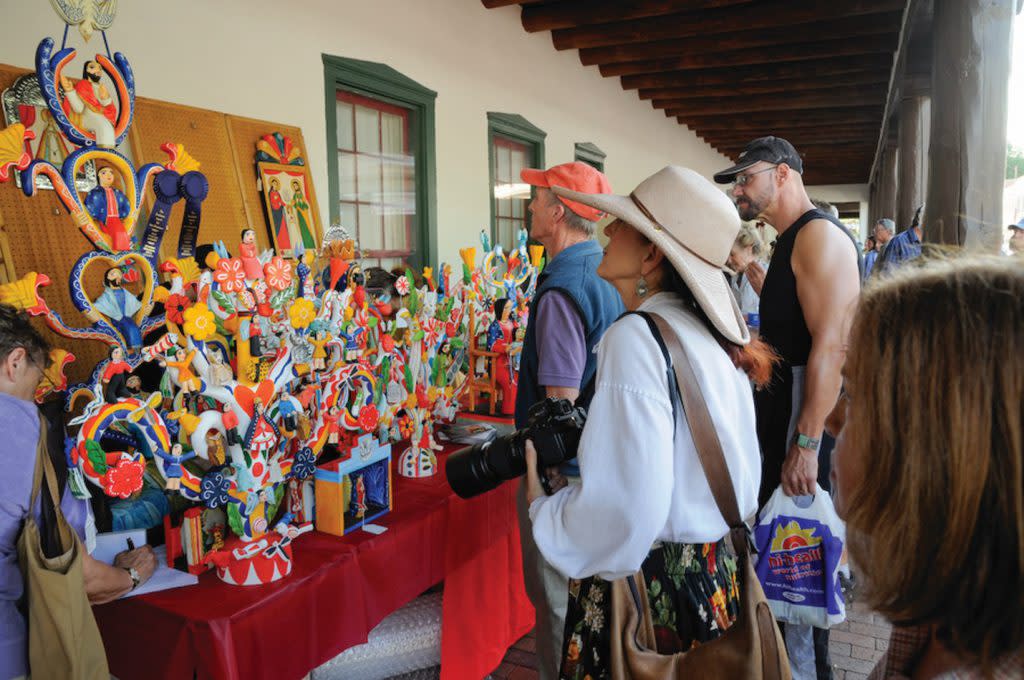 One of the summer's most anticipated events for locals and visitors alike, Spanish Markets are a celebration of all things Hispanic. Neighboring Traditional and Contemporary shows offer something for everyone's tastes. Live music, dances, demonstrations and food vendors round out the celebrations. Check out our blog post on Spanish Market for more information on the event.
---
There's no shortage of exciting things to do in Santa Fe this summer and a July full of cultural events just might be the reason you need to plan a visit now. Make sure to book your accommodations early as many hotels around the city can sell out on these busy event weekends. For more travel details to get you on your way to The City Different order the Santa Fe Travel Guide now.