Established in 1610, Santa Fe is the oldest capital city in the United States. With our vast history and unique mix of cultures, where better to spend Independence Day or an all-American summer weekend than in The City Different. Visit Santa Fe and attend one of the many July events, festivals, markets, or concerts. Truly there is an event for everyone!
---
Santa Fe Opera
June 30–August 26, 2023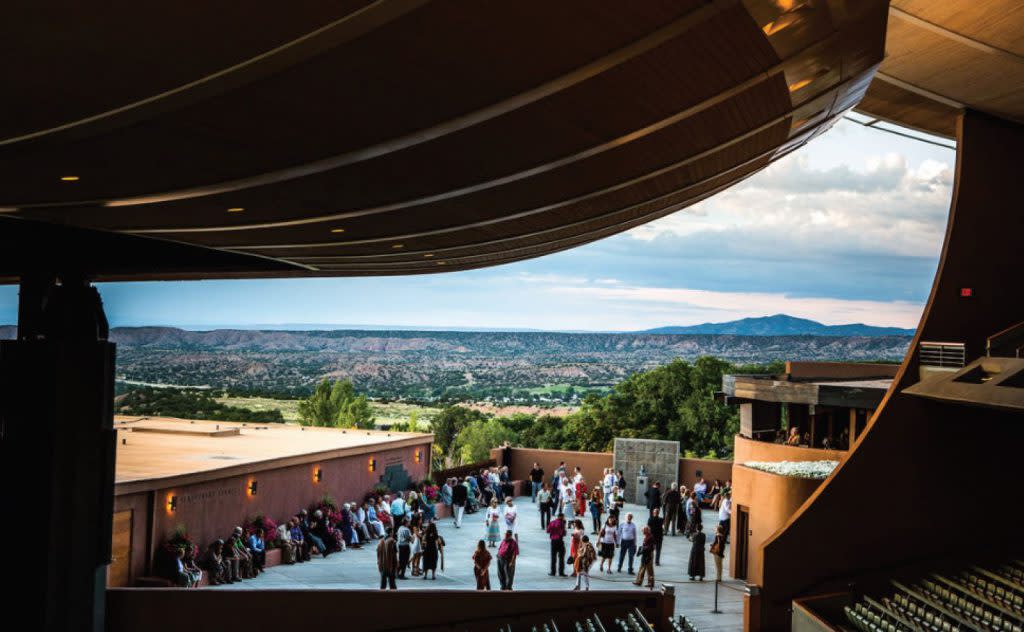 Celebrate the 66th season of the Santa Fe Opera, one of America's premier opera festivals. Imagine yourself at one of several world-class performances from five new productions (Tosca, The Flying Dutchman, Pelléas et Mélisande, Rusalka, and Orfeo). And there's not a bad seat in the house at the architectural wonder of a venue. Plan ahead with this handy guide, including info about pre-show tailgate picnic!
---
29th Annual Santa Fe Wine Festival
July 1 & 2, 2023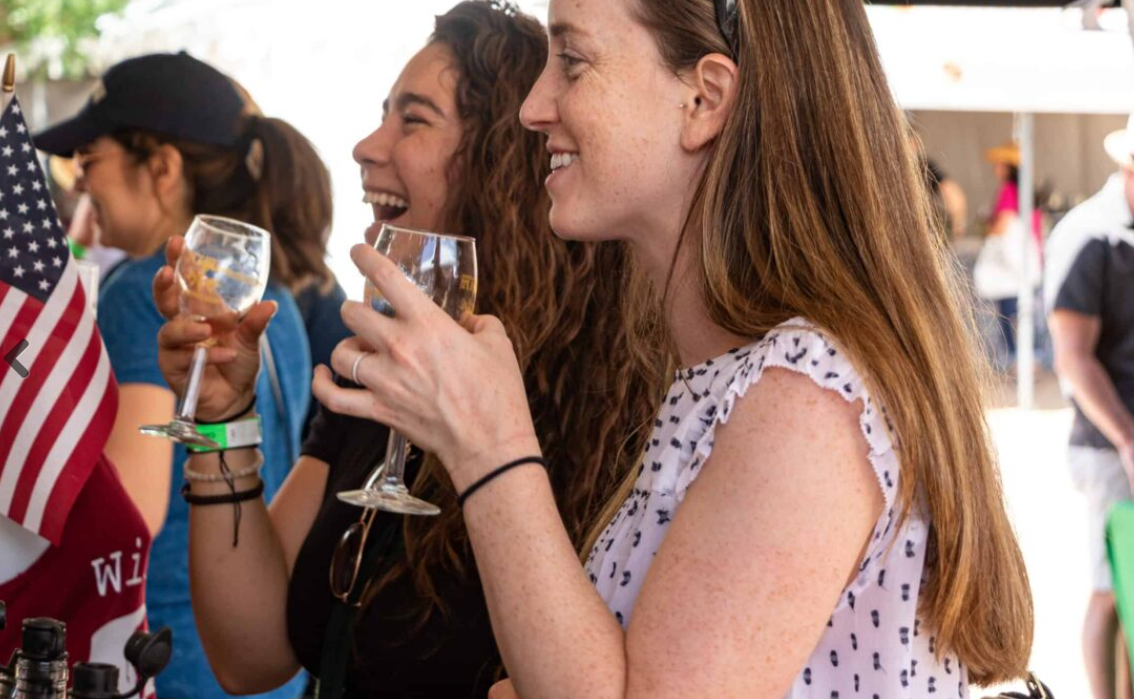 Photo: Richard Gonzales

Toast to the upcoming Fourth out at El Ranchos de las Golondrias, just a quick and scenic 20 minutes from downtown Santa Fe, with the Santa Fe Wine Festival. You can sample the handmade New Mexican wines from independent vintners from around the state—yup, we don't just grow chile. In fact, the first wine grapes grown in the United States were grown in New Mexico and winemaking here dates back to the early 17th century. To accompany that glass of grape, there are delicious foods from regional vendors, you can buy local arts and crafts, and you can dance to entertainment throughout the day at the longest-running wine festival in Santa Fe.
---
Happy Independence Day!
July 4, 2023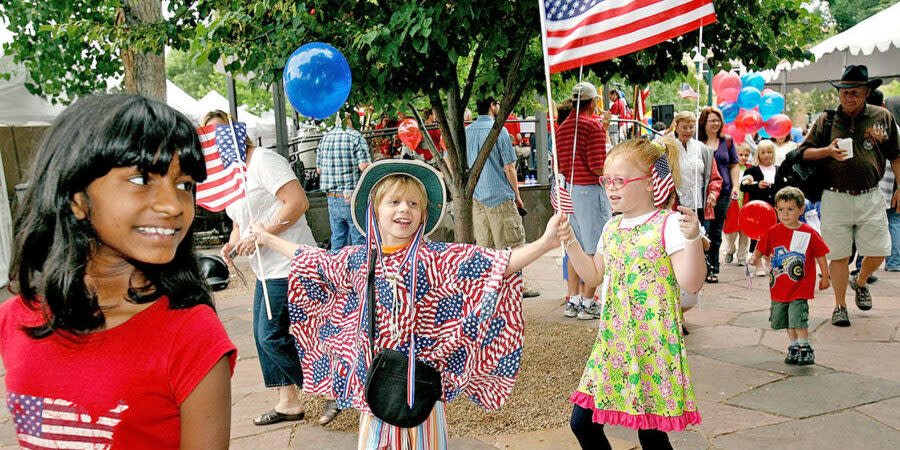 Photo: Luis Sanchez

Kick off your Fourth of July celebration at the annual Pancakes on the Plaza. Enjoy a crowd-pleasing tasty breakfast among thousands of locals and visitors alike. Then peruse the car show, the juried arts and crafts booths, and the make sure the kiddos take advantage of the activities provided by the Santa Fe Children's Museum. The great live entertainment on the gazebo will keep things festive. Later in the day, travel to the southside of town for a FREE City of Santa Fourth of July celebration at the Santa Fe Place Mall with live, local music from Lumbre del Sol, the Alex Maryol Band, and Una Mas y La ChaCha, food trucks, and a "professional high-altitude, safely-launched fireworks display to mark the birth of our nation." There's plenty of room for everyone with free parking, too. Bring your festive spirit and your dancing shoes!
---
Santa Fe International Folk Art Market
July 6–9, 2023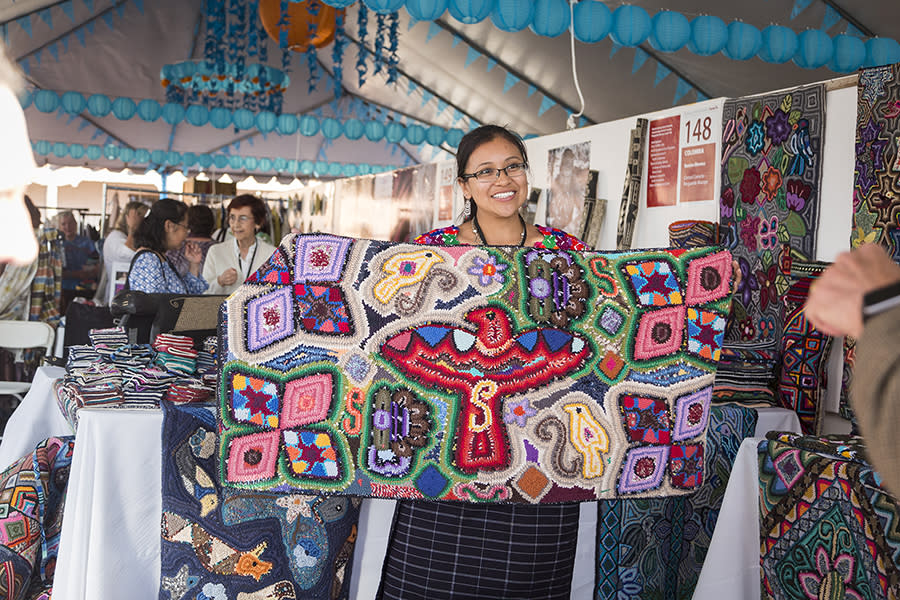 Experience the world's largest international folk art market, now held in Railyard Park. It's hard to fathom, but true that more than 160 artists from 50 countries bring their work to this vast and colorful international bazaar. Some will arrive as celebrated cultural artists, while others will have never before left their villages, let alone crossed an ocean. Purchase one-of-a-kind, handmade pieces, ranging from pottery and rugs to clothing, jewelry, and revel in a unique multicultural cultural experience at the International Folk Art Market. Purchase your tickets today!
---
Santa Fe Art Week
July 7–16, 2023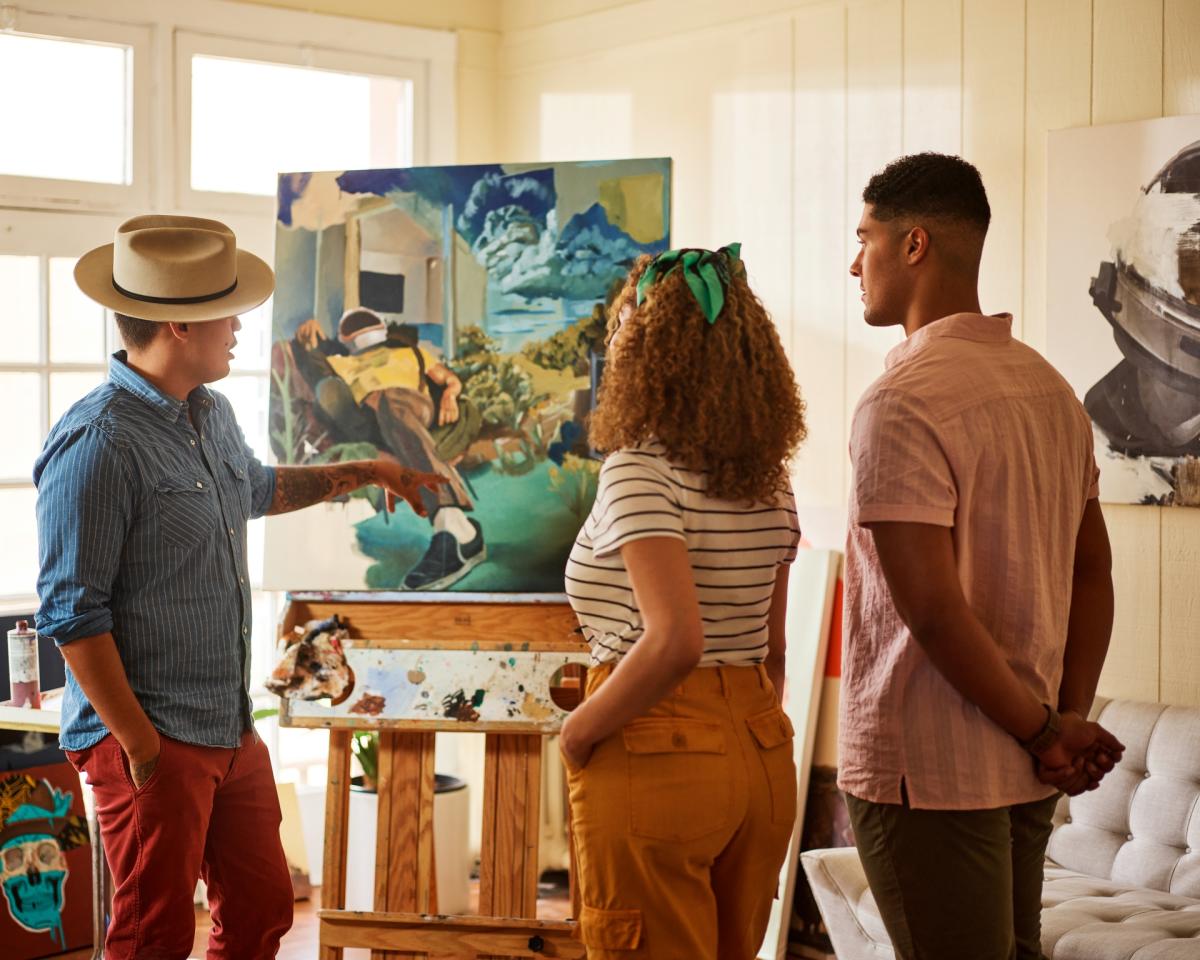 Step into Santa Fe's casual vibe and delight in stimulating art and culture, fantastic food, and historic architecture during Santa Fe Art Week. Enjoy dozens of art experiences, including artist demonstrations, book signings, children's events, live music, studio tours, and workshops! Check out our unique neighborhood art districts from 5 to 7 pm during the following special art strolls: 
Tuesday, July 11, Downtown Art District

Wednesday, July 12, Railyard and Baca Street Art Districts

Thursday, July 13, Canyon Road District
---
41st Santa Fe Desert Chorale Summer Festival
July 16–August 5, 2023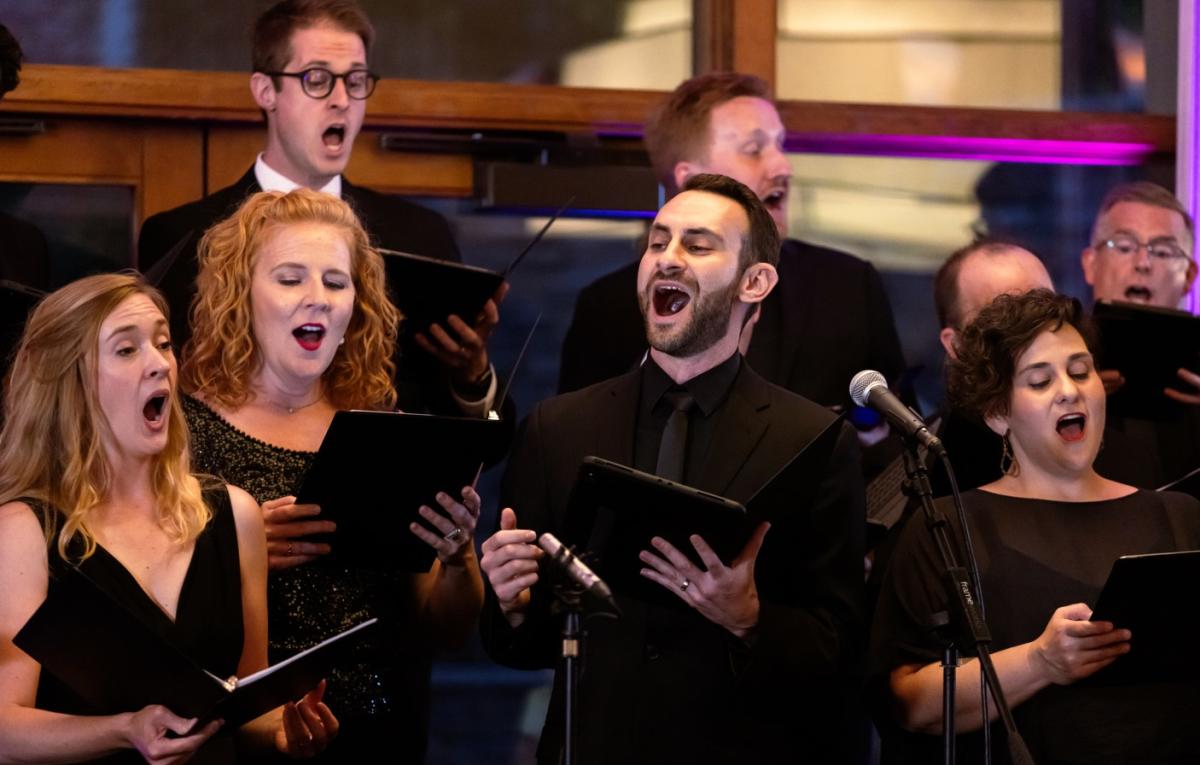 Photo: Tira Howard

The Desert Chorale Summer Festival, led by Music Director, Joshua Habermann, celebrates its 41st year with three separate programs, each with their own unique repertoire: The Tudors and the Medici, The American Immigrant Experience, and The Ecstasies Above each draw on the strengths of the 24-vocalist ensemble. A centerpiece of the cultural life of Santa Fe, and among the nation's most significant choral events, ensembles perform at historical sites, such as the Cathedral Basilica of St. Francis of Assisi, Loretto Chapel, and Cristo Rey Catholic Church. Purchase your tickets today!
---
Art Santa Fe
July 14–16, 2023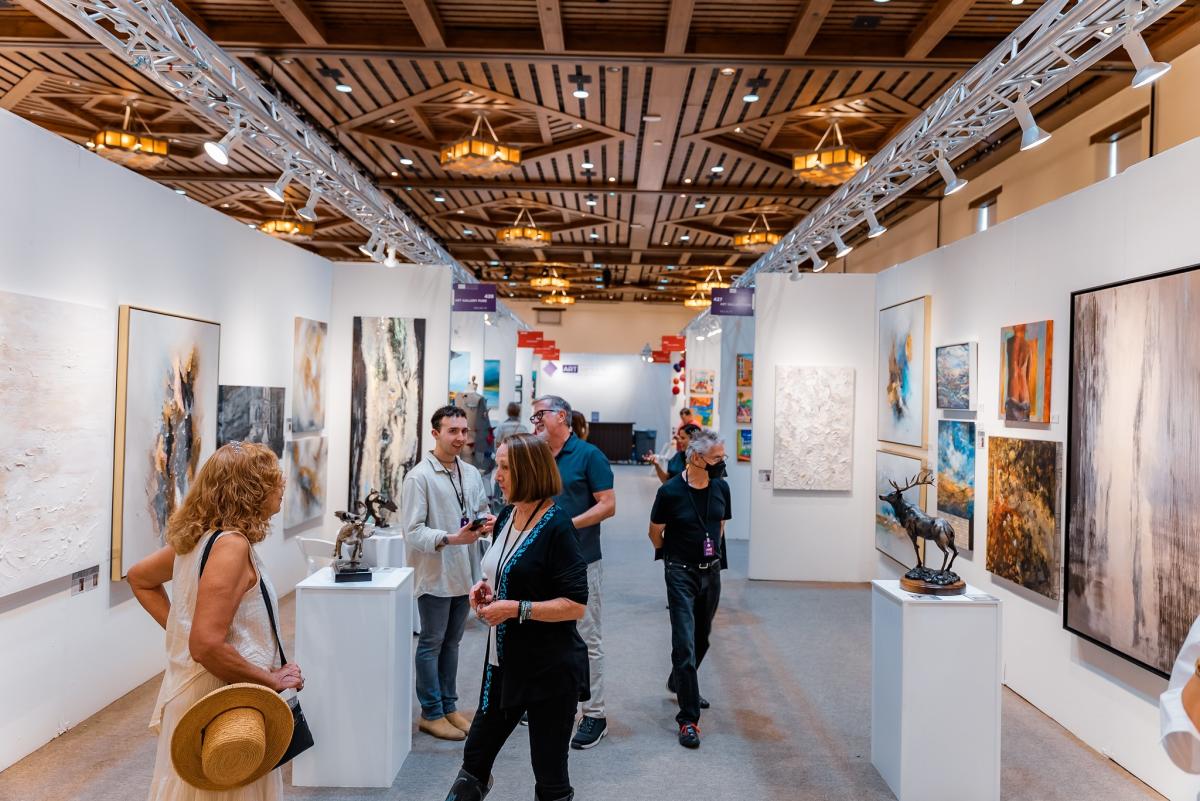 Art Santa Fe is a gathering of exceptional artists and galleries from around the world. Explore world-class modern, and contemporary art, meet the artists, interact with site-specific works and performance pieces, or listen to inspiring and thought-provoking talks by international art industry experts. Whether you're a collector, designer, or just an art aficionado, you won't want to miss it. Purchase your tickets today!
---
Northern New Mexico Fine Arts and Crafts Guild
July 22 & 23, 2023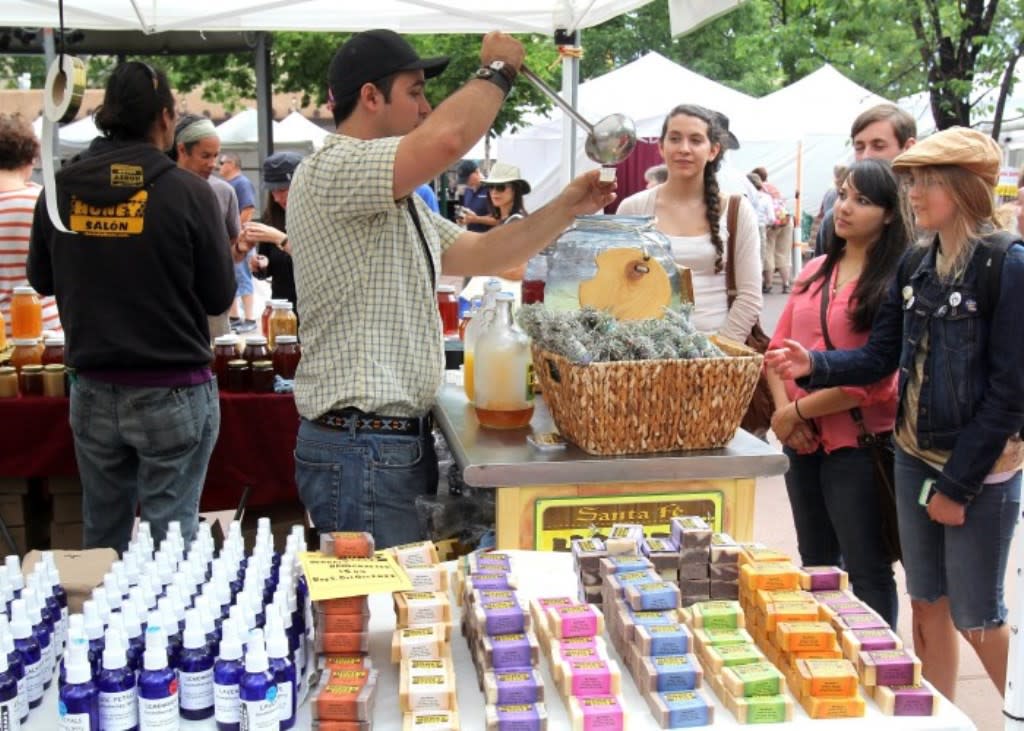 Shop the works of regional Northern New Mexico artists and craftspeople in scenic, shady, leafy green Cathedral Park adjacent to Cathedral Basilica of St. Francis of Assisi. At one of four summer Northern New Mexico Fine Arts and Crafts Guild shows, juried artists will be present to answer your questions about their process and some may demo their creative methods.
---
50th Santa Fe Chamber Music Festival
July 16–August 21, 2023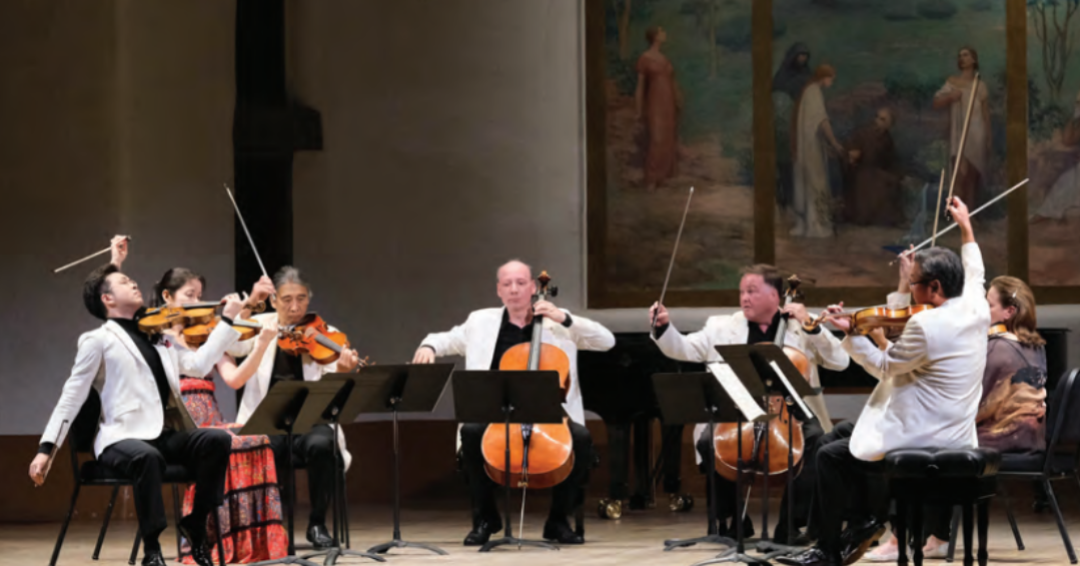 Celebrating 50 years, the Santa Fe Chamber Music Festival has become one of the world's preeminent music festivals. This annual event presents 100 distinguished musicians, along with emerging young talent (15 performers will make their festival debut). Patrons return year after year to enjoy more than 40 concerts over the course of five weeks at various venues, including St. Francis Auditorium in the New Mexico Museum of Art and the Lensic Performing Arts Center. Purchase your tickets today!
---
71st Traditional Spanish Market
July 28–30, 2023 



Celebrating the 71st anniversary of Traditional Spanish Market, approximately 200 Hispanic artists from New Mexico and Southern Colorado will take part in this extraordinary event, bringing to Santa Fe a critical mass of handmade traditional art in the form of woodcarving, tinwork, colcha, hide painting, retablos, straw appliqué, weaving, jewelry, filigree, pottery, and ironwork. Many of the artisans who show at the Traditional Spanish Market are direct descendants of The City Different's Spanish settlers. In addition to art steeped in tradition, expect regional Hispanic foods and entertainment from live music and dance to art demonstrations throughout each day.
---
37th Contemporary Hispanic Market
July 29 & 30, 2023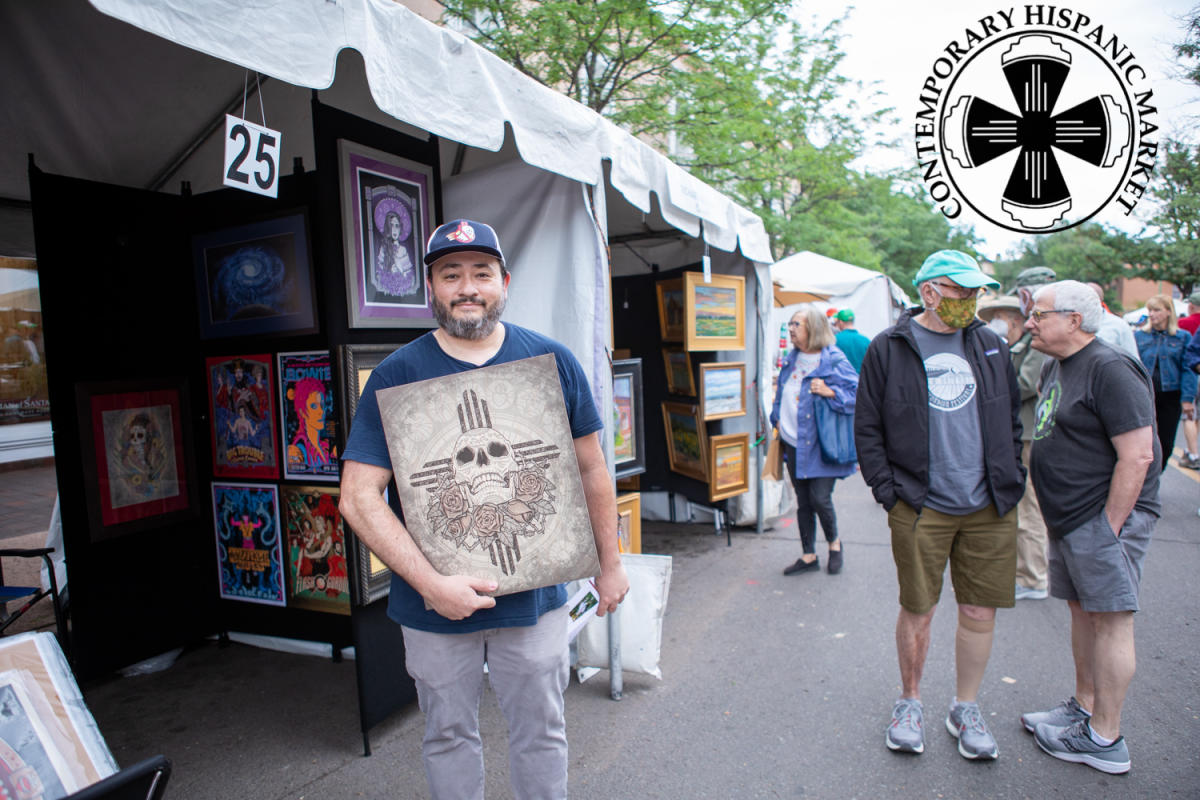 This annual market, marking its 37th year, showcases original contemporary works by more than 100 juried Hispanic artists who are full-time residents of New Mexico. Shop for paintings, prints, sculpture, photography, furniture, jewelry, ceramics, weaving, and much more at the Contemporary Hispanic Market. Live music, dances, demonstrations, and food vendors round out the celebrations. Entry is free. Find out more by reading our Guide to Contemporary Hispanic Market.
---
Santa Fe Summer Scene
Ongoing through August 31, 2023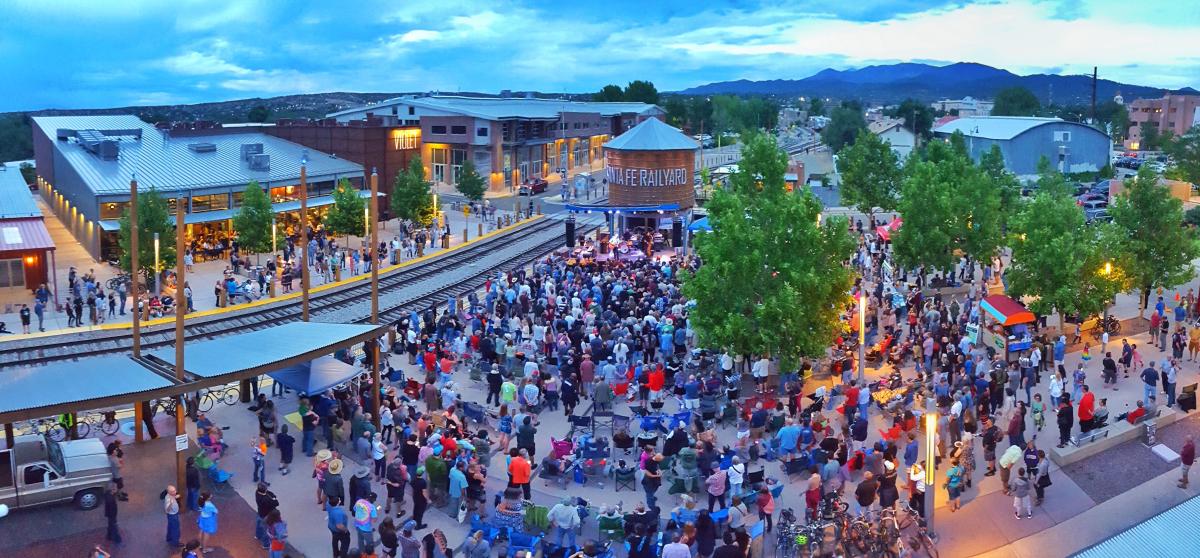 Lensic360 presents Santa Fe Summer Scene 2023!  Enjoy FREE outdoor dance-inspiring music and family-friendly movies all summer long at Santa Fe Plaza, Railyard Plaza, Reunity Resources, and Swan Park. Check out the schedule here.
---
There's no shortage of exciting things to do in Santa Fe this summer and a July full of cultural events just might be the reason you need to plan a visit now. Make sure to book your accommodations early as many hotels around The City Different will sell out on these busy event weekends. Get a taste of The City Different! Order your Official Santa Fe Visitors Guide now or browse our deals and specials to help you plan your next trip to Santa Fe.