Hello Spring Breakers! Beyond being a fantastic destination for your family to enjoy dozens of activities with one another, did you know that you can choose from more than a thousand different live performances and art events each year in Santa Fe?! It's true! And March has arrived to showcase a whole lot of art in our high-altitude capital city hamlet. So, while it may not be sure if it's winter or spring, March is clearly excited to put on a show!  
---
SYMPHONY & CLASSICAL MUSIC
Classical music is alive and well in Santa Fe with devoted local organizations inviting prominent musicians to our stages. The New Mexico Performing Arts Society opens the month on March 3 with their beloved Annual Bach Society concerts, which this year feature Bach's Cantata BWV 8 Liebster Gott wenn werd ich sterben and the world premieres of its newly commissioned work, Earth Cantata, by American composer Aaron Alter. Then March 11 and 12, Santa Fe Pro Musica holds their Spring Orchestra Concert, conducted by the returning Mei-Ann Chen. Performance Santa Fe presents a wide variety with Late Night with Leonard Bernstein (March 7), Pablo Sáinz-Villegas (March 18), called the "global ambassador of Spanish guitar," and the French Jupiter Ensemble (March 21), treating you to a full program of works by Vivaldi. And, finally, The Santa Fe Symphony delights with Maestro Guillermo Figueroa conducting two accessible and popular works on March 26 in Bartók Meets Beethoven. 
---
COMEDY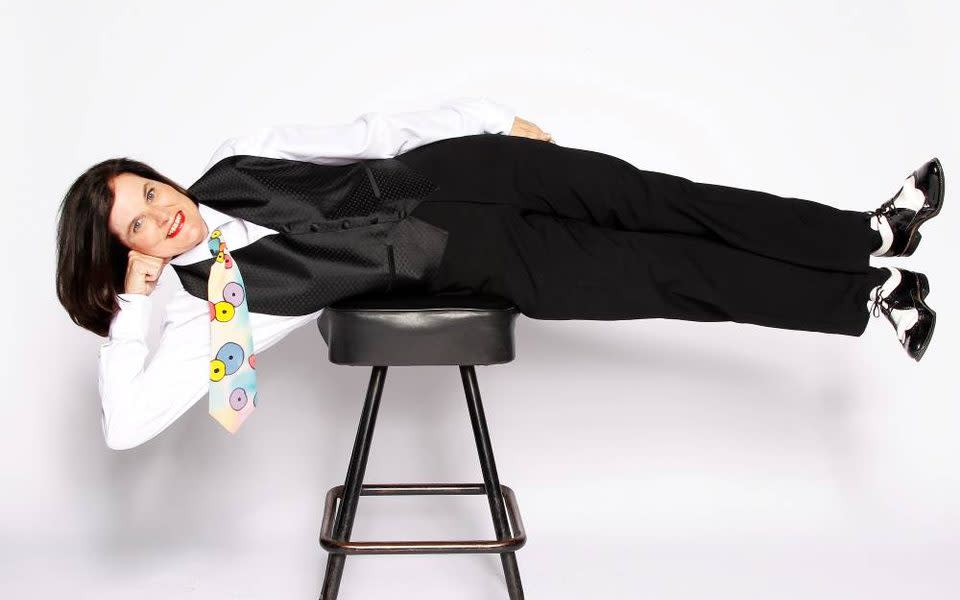 (Paula Poundstone)
Santa Fe's comedic bone is becoming for-real funny with the CloudTop Comedy group's ardent mission to not only present an annual comedy festival, featuring up-and-coming comics, but to build a robust community of comedians and comedy-lovers and goers! Two national stage funny professionals grace the stage at The Lensic Performing Arts Center in March, so don't miss the laugh opp. Demetri Martin, known for his Netflix show Demetri Martin, The Overthinker, and his appearances on The Daily Show with Jon Stewart makes you laugh at The Lensic March 3. Paula Poundstone, known for her observational wit and her regular interjections on the NPR show Wait Wait…Don't Tell Me!, yucks it up on March 24. 
---
DANCE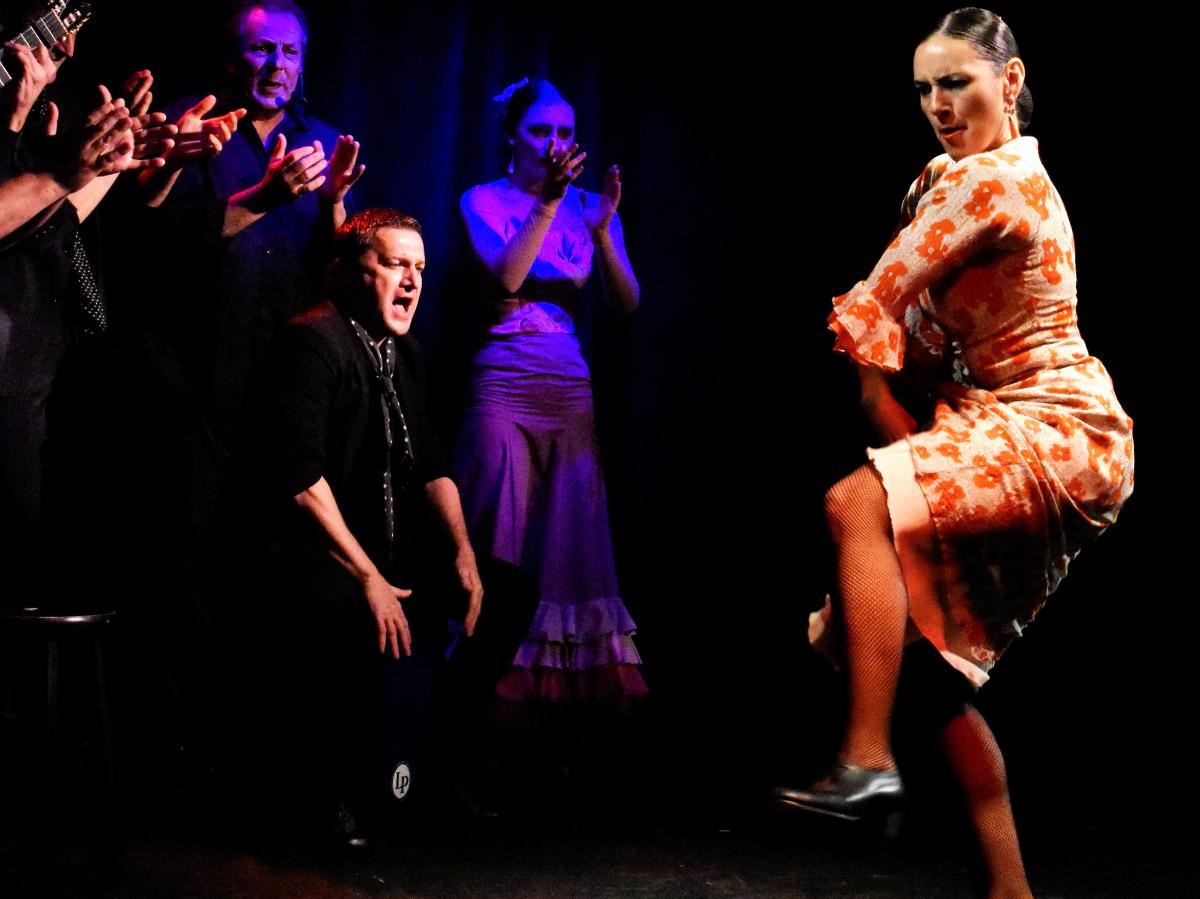 (Entreflamenco Spanish Cabaret, featuring Estefania Ramirez and Antonio Granjero)
Interested in a Santa Fe dance staple? The City Different has a love affair with the dramatic and passionate moves of flamenco, and March is the perfect time for an evening performance. Pick a Friday or Saturday night dinner show at El Farol, consider offerings during the Spring Season at Entreflamenco just off the Plaza from March 17 through June 24, or see La Emi at The Benitez Cabaret at The Lodge at Santa Fe (schedule forthcoming). 
---
BANDS & MUSICIANS
Name a genre, name an instrument, and yes, Santa Fe is hosting your musical wish! From legend and two-time 2020 Grammy winner Tanya Tucker (March 15) and Cuban jazz supergroup, the Alfredo Rodríguez and Pedrito Martínez Duo (March 2) to the freewheeling, feelgood troubadours Tim O'Brien with Jan Fabricius and Mary Gauthier with Jaimee Harris (March 16) and the you-needn't-be-Irish-to-love-them Lúnasa returns to Santa Fe for a special St. Patrick's Day celebration! (March 17), called by Folk Roots magazine "an Irish music dream team," you are in for a treat wherever your roam. AND, if you love the snow, check out the local band scene on Saturdays up at Ski Santa Fe's Totemoff's Bar & Grill. How will you choose?
---
MUSEUM EXHIBITIONS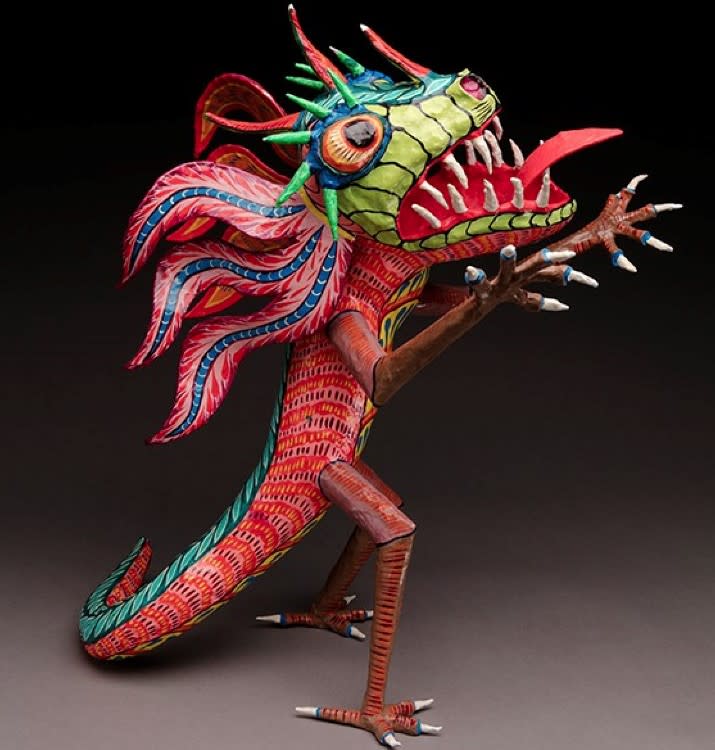 (Museum of International Folk Art's La Cartonería Mexicana / The Mexican Art of Paper and Paste)
Santa Fe recently was bestowed with the distinction of being the world's best city for museums, noting our concentration of more than 20 important institutions. And The City Different lives up to it. Here are just a few of the newer exhibitions open for your meandering, contemplative pleasure: From the folks who bring you the CURRENTS NEW MEDIA FESTIVAL comes Resonances in which Southwest-based artists "these works illuminate the space beyond, creating new techniques of seeing past our present moment." At Museum of International Folk Art, spend ample time at La Cartonería Mexicana / The Mexican Art of Paper and Paste, the first exhibition to focus exclusively on a Mexican folk art tradition in many years, and enjoy the more than 100 historic sculptures. At SITE Santa Fe, be awed by the large-scale sculptural works by Mexican artist Pedro Reyes in DIRECT ACTION. Delving into its growing collection of glass art, the New Mexico Museum of Art presents the aptly named Nature of Glass, to explore how artists working in glass have engaged the natural world as content for their work. Techniques include blown glass, hotwired glass, etched glass, assemblage with glass, sand carved-glass, cast glass, kiln-formed glass, stained glass, and other techniques, with an eye to how these various methods of working glass inform the aesthetics of the art object.
---
FILM
Thanks to Santa Fe Conservation Trust, the Banff Centre Mountain Film Festival Tour (March 13 and 14) is back for two nights at The Lensic Performing Arts Center, presenting films that offer "an exhilarating and provocative exploration of the mountain world, traveling to exotic landscapes and remote cultures, and bringing you up-close and personal with adrenaline-packed action sports." Discounted rates for attending both nights!
---
Get a taste of The City Different! Order your Official Santa Fe Visitors Guide now or browse our deals and specials to help you plan your next trip to Santa Fe.