Did you know that you can choose from more than a thousand different live performances each year in Santa Fe?! It's true! And March has arrived to offer its fair share with many world-renowned performers delighted to showcase their art in our high-altitude capital city hamlet. So, while it may not be sure if it's winter or spring, March is clearly excited to put on a show!  
---
SYMPHONY & CLASSICAL MUSIC
It is well known that composer Igor Stravinksy participated regularly in the Santa Fe Opera's summer season from 1957 to 1962, and that Santa Fe continues to draw wildly talented musicians to its stages, including Ray Chen (March 15), playing the "1715 'Joachim' Stradivarius violin, once owned by famed Hungarian violinist Joseph Joachim, on loan from the Nippon Music Foundation," introduced by Performance Santa Fe. Also at the Lensic Performing Arts Center, The Santa Fe Symphony presents Romantic Legacies (March 20), featuring Symphony No. 1 by Florence Beatrice Price, the first female African-American to be recognized as a symphonic composer, while Santa Fe Pro Musica invites two different string quartets to grace the stage March 6 and 27. At the St. Francis Auditorium, Italian pianist Beatrice Rana (March 11) plays works by Ravel, Scriabin, and Chopin. 
---
DANCE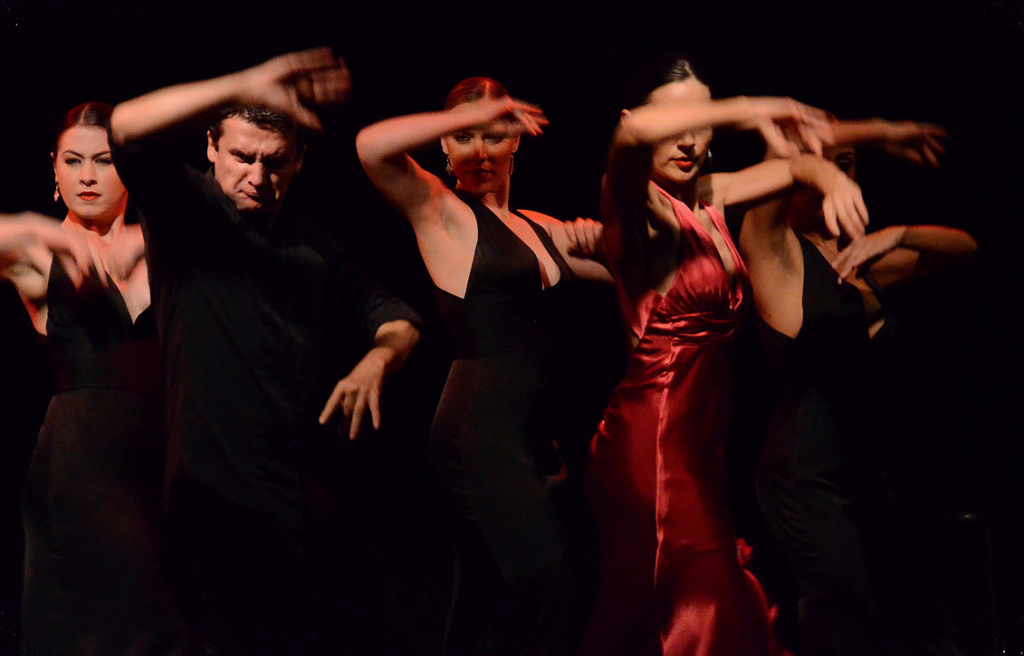 (Entreflamenco Spanish Caberet, featuring Estefania Ramirez and Antonio Granjero)

Interested in a Santa Fe dance staple? The City Different has a love affair with the dramatic and passionate moves of flamenco, and March is the perfect time for an evening performance. Pick a Friday or Saturday night dinner show at El Farol, consider offerings during the Spring Season at Entreflamenco just off the Plaza from March 18 through June 25, or see La Emi at The Benitez Cabaret at The Lodge at Santa Fe (schedule forthcoming). 
Nearly defying categorization, the Appalachian Spring ballet arrives on the Lensic Performing Arts Center stage (March 4 and 5) in honor of its 75th anniversary thanks to a collaboration between The Santa Fe Symphony & Chorus and Performance Santa Fe. The Martha Graham Dance Company is accompanied by members of The Santa Fe Symphony, playing the original 13-piece chamber orchestration.
---
BANDS & MUSICIANS
Name a genre, name an instrument, and yes, Santa Fe is hosting your musical wish! From legend Judy Collins (March 7) and world traveler José Gonzáles (March 21) to the sonorous songwriting duo of Beach House (March 29) and the "lilting and lovely" folk styles of Masters of Hawaiian Music (March 12), AMP Concerts turns up the heat this March at the Lensic Performing Arts Center, which also invites Drum Tao (March 31) to the stage for some explosive sound and a feast of movement and the bold virtuosity of Black Violin (March 17). AND, if you love the snow, check out the local band scene on Saturdays up at Ski Santa Fe's Totemoff's Bar & Grill. How will you choose?
---
FILM
Thanks to Santa Fe Conservation Trust, the Banff Centre Mountain Film Festival tour (March 10 and 11) is back for two nights at the Lensic Performing Arts Center, presenting films that offer "an exhilarating and provocative exploration of the mountain world, traveling to exotic landscapes and remote cultures, and bringing you up-close and personal with adrenaline-packed action sports."
---
Get a taste of The City Different! Order your Official Santa Fe Visitors Guide now or browse our deals and specials to help you plan your next trip to Santa Fe.