Home to four world-class museums, as well as the Santa Fe Botanical Gardens, Museum Hill is a must-experience for any visit to The City Different. Here is our Insider's Guide to make the most of your visit to one of Santa Fe's cultural hubs.
[blog_cta type="guide" text="Order My 2019 Santa Fe Travel Guide" date=}"MuseumHill"]
GETTING THERE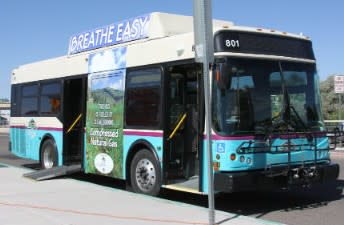 Getting to Museum Hill from downtown Santa Fe is quick and easy. Free shuttle service is available via The Santa Fe Pickup, with stops near the State Capitol and Children's Museum. Additionally, free parking is available on-site for those who wish to take their own vehicle. Most of the museums open at 10 a.m., though the Botanical Garden does open at 9 a.m. throughout the summer for those earlier risers.
---
AT MUSEUM HILL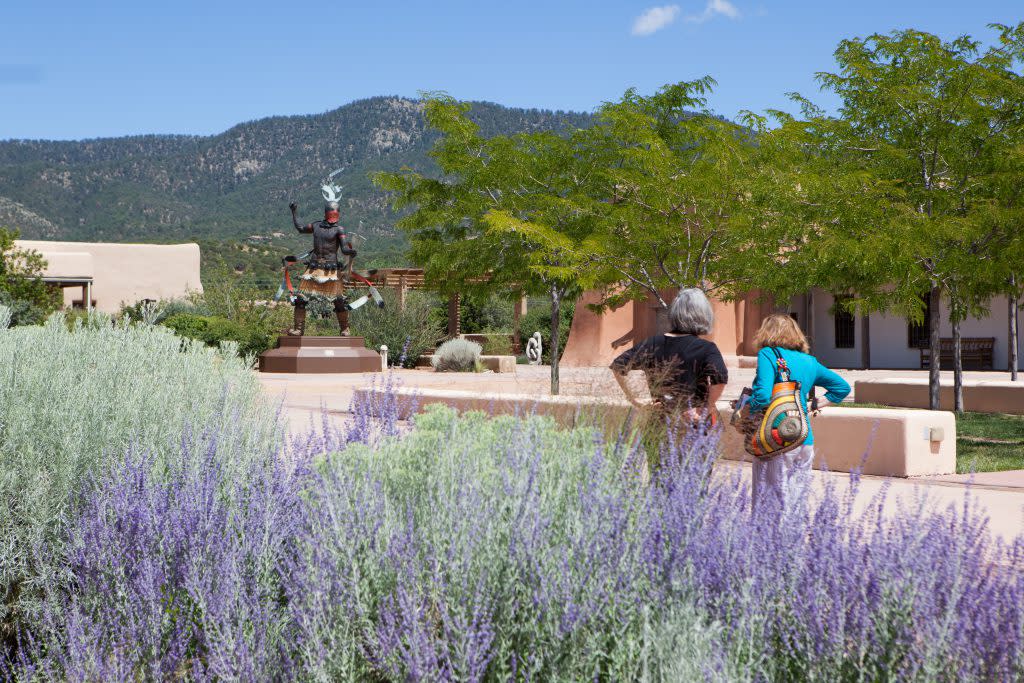 You will want to be sure to set aside a full day to take in all of the great exhibitions, each representing a different facet of Santa Fe's arts and cultural history.  There is a wonderful café on premise for an easy lunch and each museum houses its own museum shop for gifts and momentos of all sorts. The campus itself acts as a public sculpture garden, with several of Santa Fe's most recognizable pieces displayed prominently throughout. Save yourself some money by picking up a New Mexico CulturePass, good for admission into all of the state's museums, however the Wheelwright Museum, Spanish Colonial Arts Museum, and Botanical Gardens will each require additional admission fees.
---
MUSEUM OF SPANISH COLONIAL ART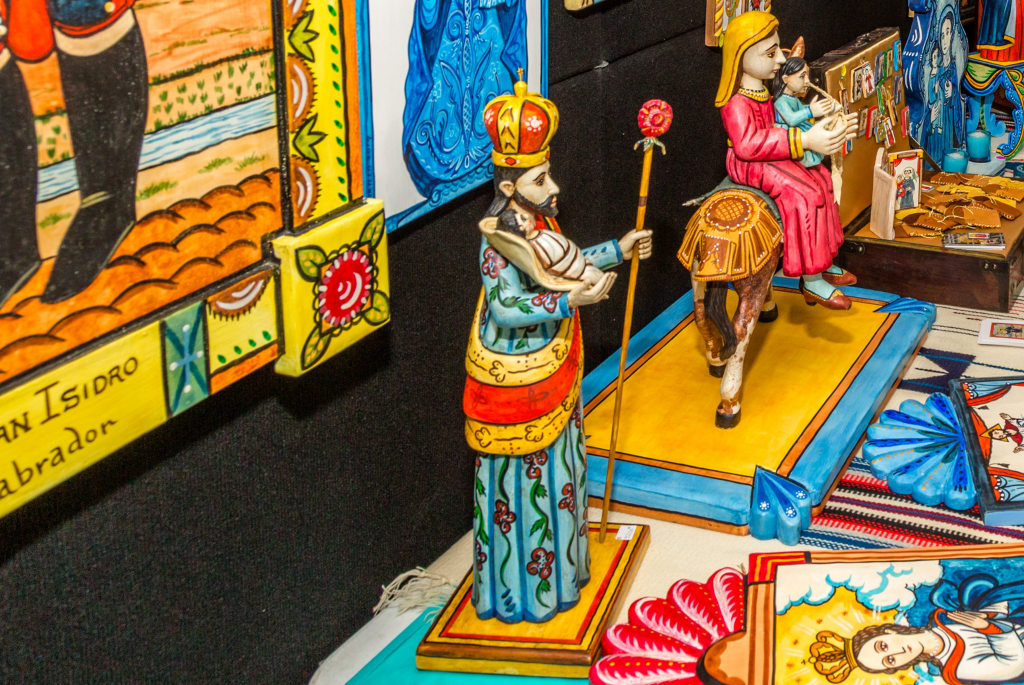 The Museum of Spanish Colonial Art exhibits works focused on the Spanish Colonial period of New Mexico's history. Visitors will find scores of Bultos, Retablos, paintings and fiber arts on display; all housed in a striking example of the Spanish Colonial architecture that Santa Fe is famous for.  Younger visitors to the museum love the "Costume Corner" where they can try on outfits traditional to the Spanish Colonial era.
---
MUSEUM OF INTERNATIONAL FOLK ART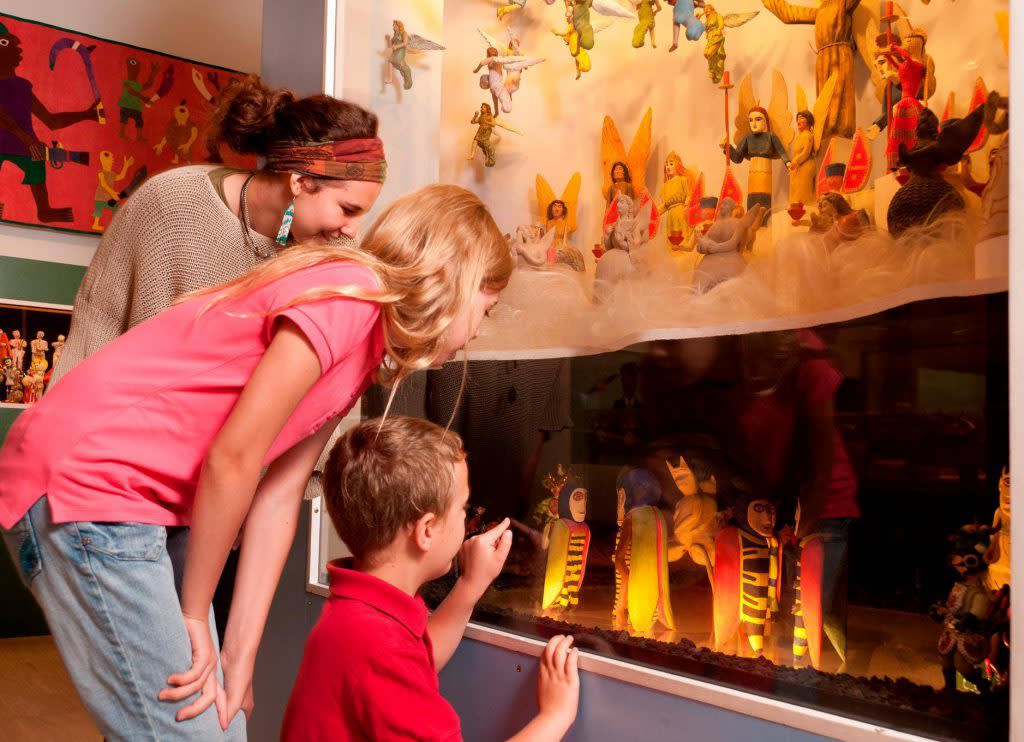 For a dose of color, look no further than the Museum of International Folk Art. This family-friendly collection showcases toys and textiles from more than 100 countries, as well as a full wing dedicated to miniature dioramas from the collection of Alexander Girard.  Free guided tours are available at 10:30 a.m., 11:30 a.m. and 2 p.m. daily.
---
WHEELWRIGHT MUSEUM OF THE AMERICAN INDIAN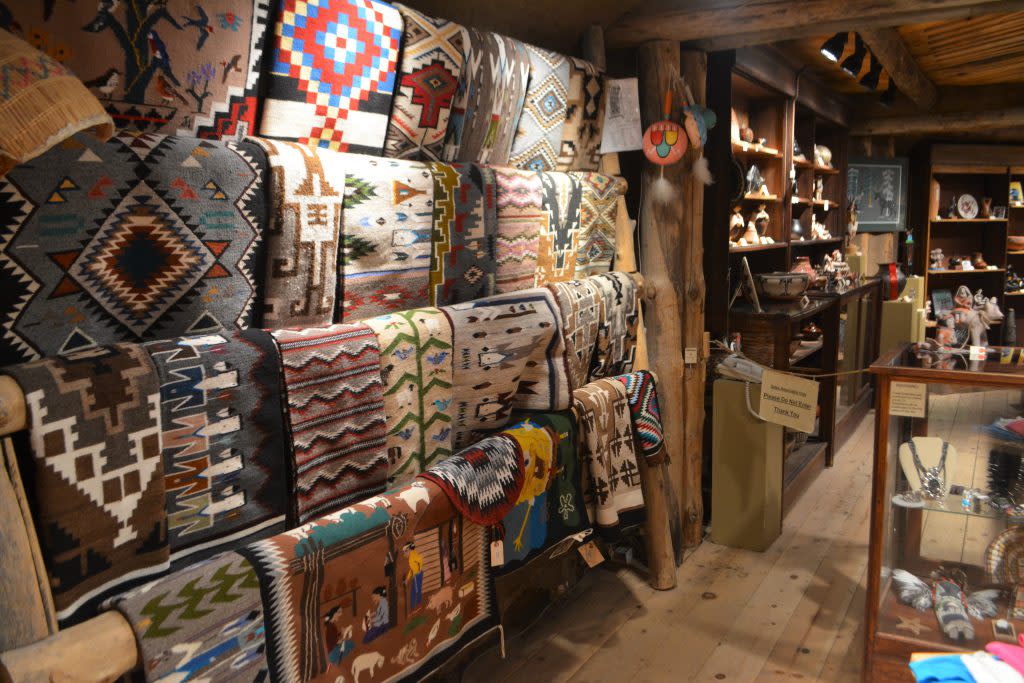 As you may guess, the Wheelwright Museum of the American Indian spotlights both contemporary and traditional Native American art. The exhibitions are housed in an eight-sided building, a nod to the traditional Hogan homes used by the Diné (Navajo) people. One of the highlights of the museum is the Case Trading Post museum shop. Here, you will find one of Santa Fe's most impressive collections of vintage jewelry and crafts by local Native American artists.
---
MUSEUM OF INDIAN ARTS & CULTURE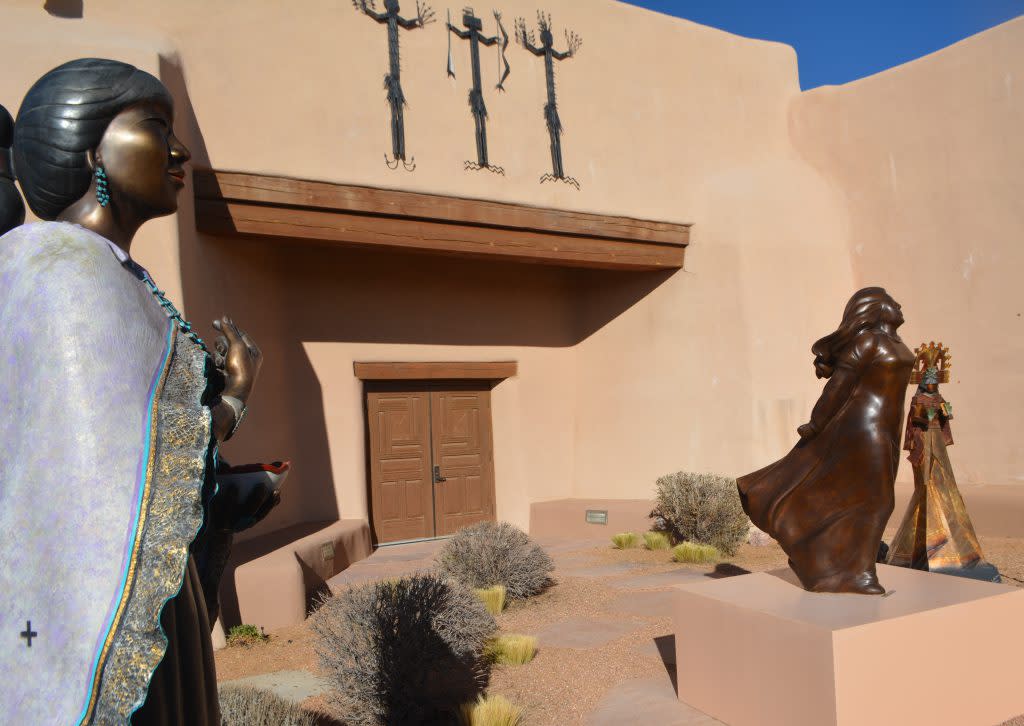 The Museum of Indian Arts & Culture is home to more than 70,000 artifacts of the Native Southwest, with a wide variety of paintings, sculptures, textiles and more. As is common with most of the Museum Hill locations, free docent-led tours of the museum are available daily.
---
SANTA FE BOTANICAL GARDEN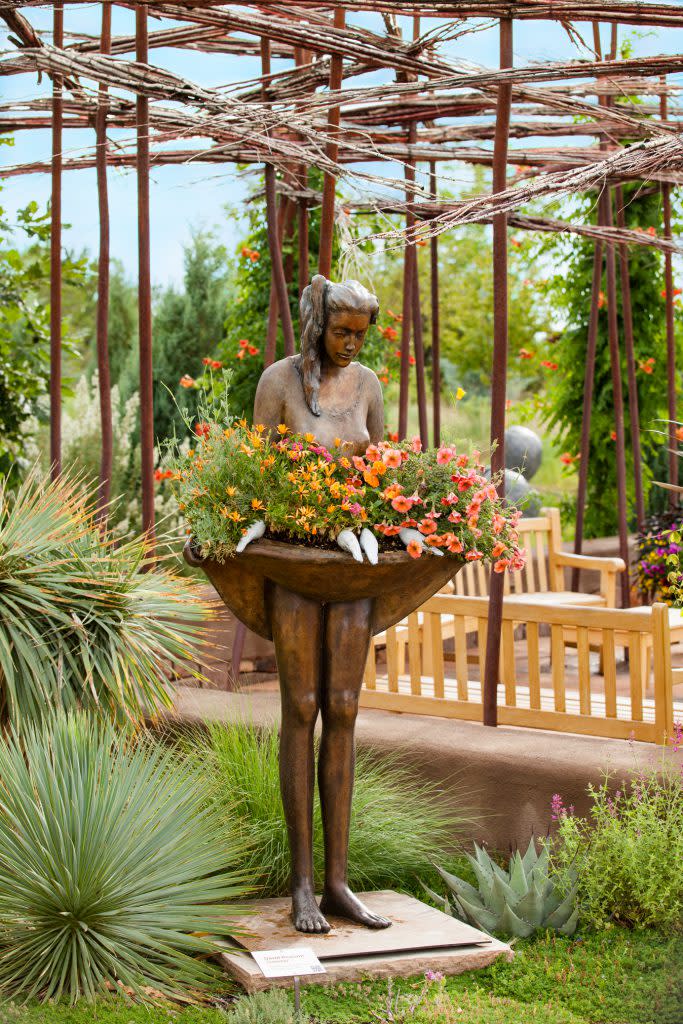 The Santa Fe Botanical Garden teems with natural flora and fauna native to the Northern New Mexico landscape. In addition to the Xeric, Orchard, & Meadow Gardens, visitors will also discover an art trail dotted with sculpted works of art. Several hands-on classes are offered throughout the year, and free guided tours are available as docents are available.  
---
Start planning your trip to Santa Fe by ordering the 2019 Santa Fe Travel Guide. While Santa Fe holds many secrets to be discovered, we want to share with you all the Deals and Specials our Santa Fe businesses have to offer you.