If there's one thing Santa Fe knows well, it's margaritas.
Legend has it, Santa Fe actually invented them. (Well, it should've, anyway.) Since the 1970s, margaritas have been an integral part of the culture of The City Different, which is said to have been the first place in the world to import tequila from Mexico. Add a little lime juice, some food and a good shake, and you've got a perfect margarita.
But Santa Fe has taken the whole margarita thing one step further.
On Cinco de Mayo 2016, Santa Fe introduced the Santa Fe Margarita Trail to the world. Now, it's easier than ever to find (and sample) the creative concoctions dreamed up by mixologists throughout the city. Each of the 45 locations on the trail have their own "signature" margarita.
Simply grab a Santa Fe Margarita Trail Passport ($3 at the Visitor Center) or download the app to your smartphone ($3). Here are a few recommendations to get you started!
---
The Shed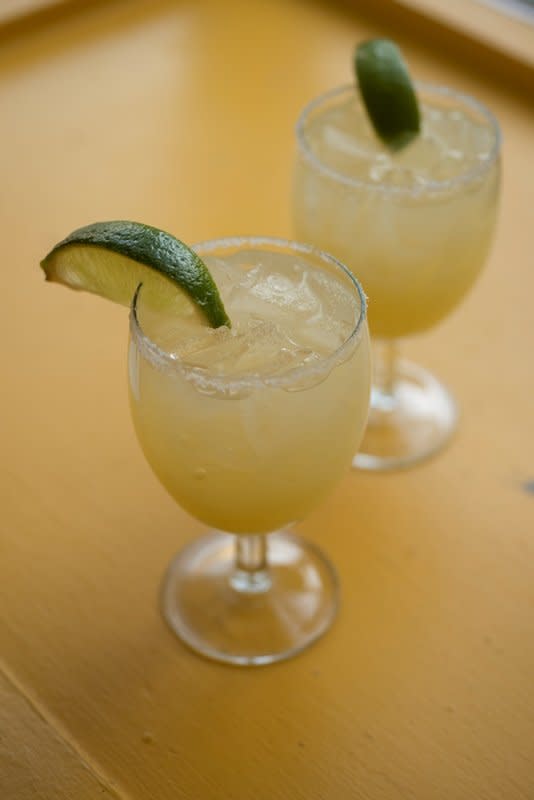 Open for more than six decades, The Shed is an institution in Santa Fe. It's known for its top-notch New Mexican dishes and consistently wins The Santa Fe Reporter's "Best of Santa Fe" awards for their chile. Pair your red chile enchiladas with the Roca Coin Margarita, made with Roca Patron Silver tequila and Cointreau.
---
La Fonda on the Plaza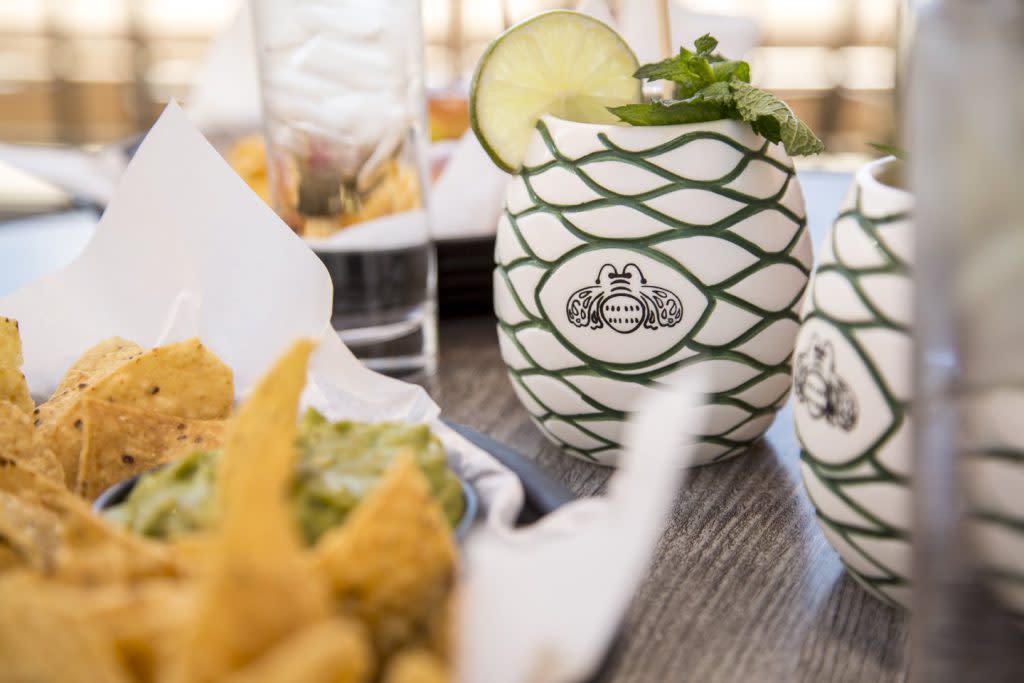 While you're exploring the city's historic Plaza, swing by La Fonda where you can finish off your docent-led tour of the historic hotel with your choice of three Margarita Trail cocktails. At La Fiesta Lounge, try the Tamarindo Margarita, with its special Alderwood smoked salt rim. If you'd rather take in one of Santa Fe's spectacular sunsets, head to the rooftop Bell Tower Bar for some of the best views and the Mana Margarita, a mango concoction with a splash of lime juice and tiki bitters. Still not enough? Take a seat below a dramatic, wrought-iron chandelier in La Plazuela and enjoy their special Smokey Margarita with a side of fresh guac, made table-side.
---
El Farol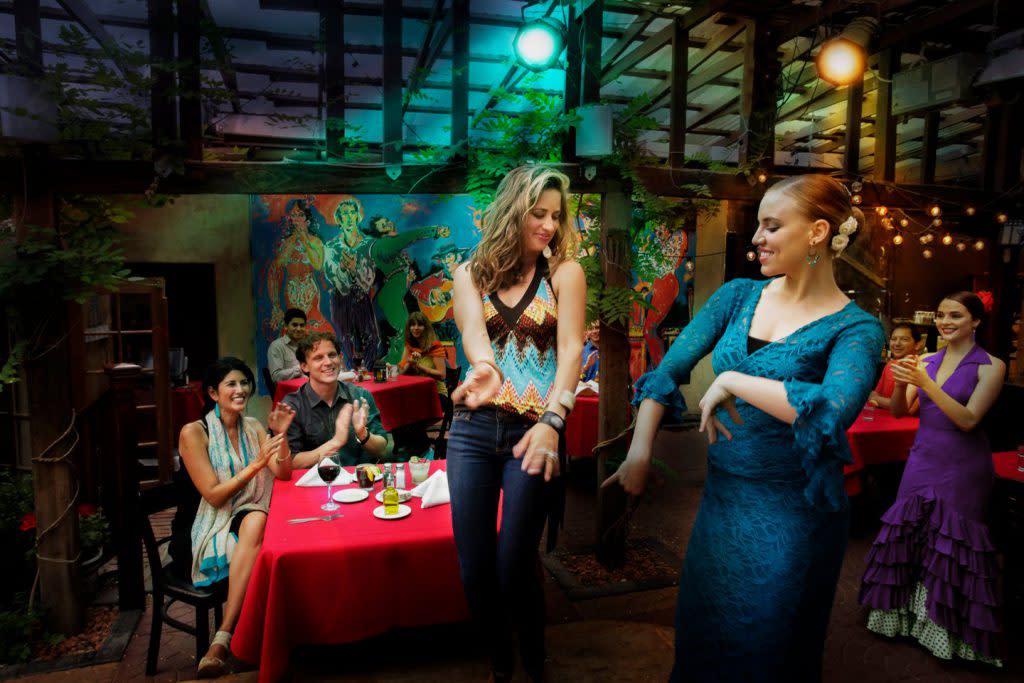 The New York Times doesn't just call you "one of the best bars on Earth" without being able to back it up. At El Farol, you have the chance to do some research of your own. The restaurant features traditional Spanish tapas as well as signature cocktails and margaritas like the Smoking Bull, a spicy mix of Kimo Sabe Mezcal, cilantro, simple syrup, lime and a Chimayo red chile salt rim. However, the real draw here is the Flamenco dinner show. Featuring musicians and dancers of the renowned National Institute of Flamenco, the dinner show is an experience you won't soon forget.
---
Float Cafe and Bar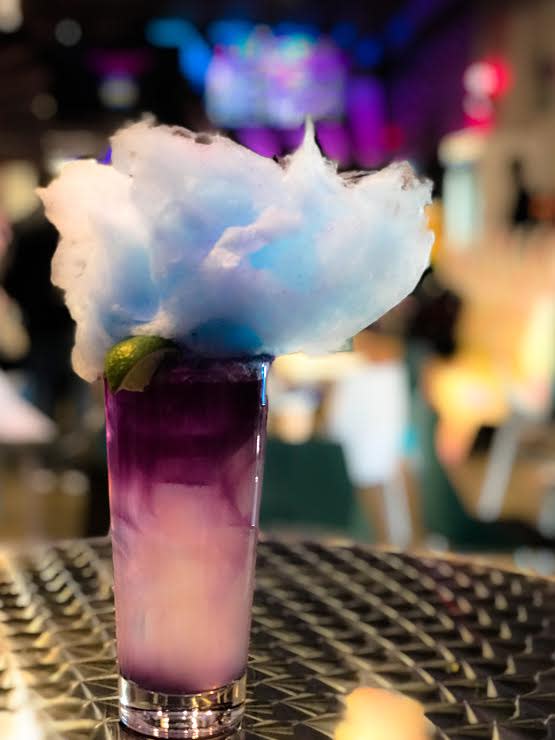 Take a break from uncovering the mysteries of Meow Wolf's House of Eternal Return with a refreshing marg at their in-house bar. Tucked inside the "multiverse", Float Cafe and Bar has everything from coffee and baked goods to a "meowgarita". Infused with butterfly pea flower tea and topped with a cloud of cotton candy, this drink is the perfect fusion of boozy and brilliant.