Surprise! New Mexico is home to the oldest wine-growing region in the nation! We're talking as far back as 1629, 50 years before the first vines were planted in California. At that time, the appetite for the fermented grape lay squarely with the ruling Spaniards, who were devout Catholics. Sacramental wine was central to their daily masses and it was in short supply.
A pair of friars to the rescue: Fray Garcîa de Zuñiga and Antonio de Arteaga smuggled vines out of Spain and planted them in the fertile soil along the Rio Grande. The variety was aptly named the Mission grape and is still grown in New Mexico.
Today there are more than 50 wineries and tasting rooms across the state, many of which are in Santa Fe or just a short day trip away. Explore the lore behind every one with your discerning palate. Here's a non-exhaustive roundup or do your own research via the New Mexico Wine & Grape Growers Association.
---
Santa Fe Tasting Rooms
This itinerary leads you and your crew north toward Taos and into the majestic Rio Grande canyon. Pick a few destinations and make a day of it or just choose one, plus a nearby hike or museum.

El Alamo Winery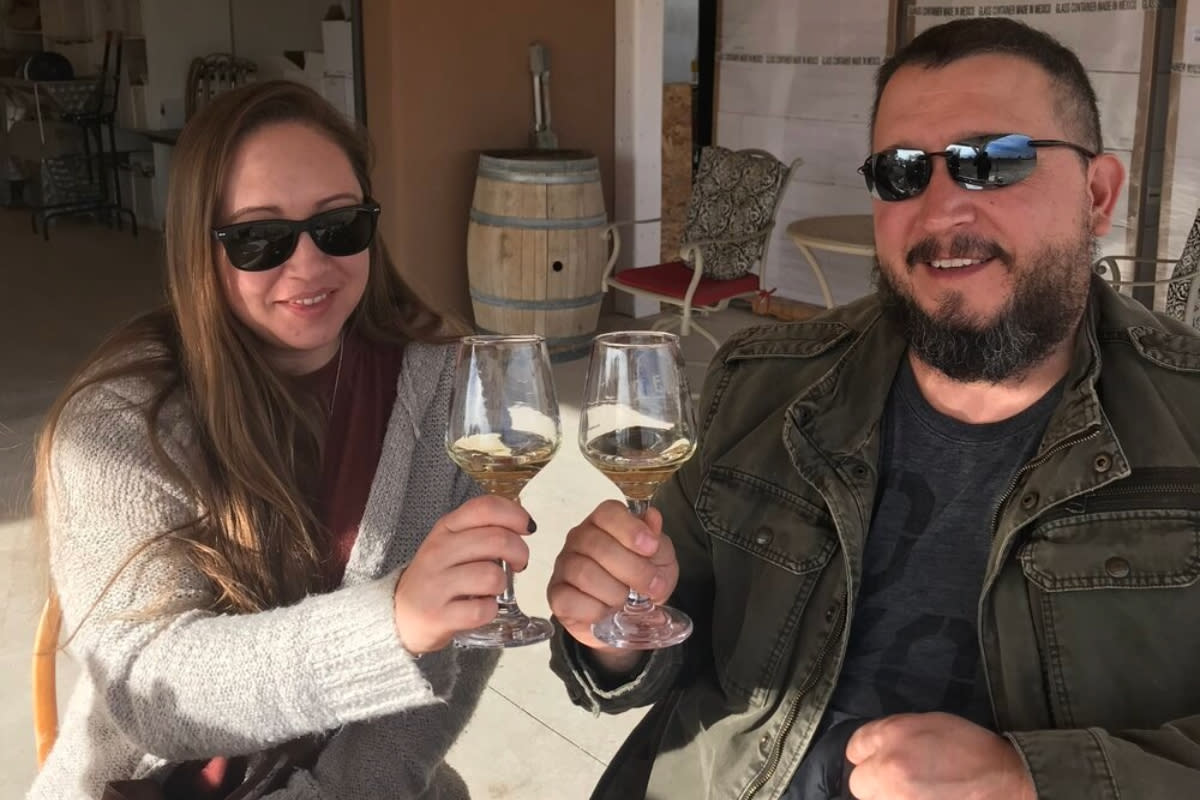 Schedule your tasting at El Alamo Winery, located in Alcalde, not far from the banks of the Rio Grande river. Named after a towering, centuries-old cottonwood tree, El Alamo produces wine from grapes grown exclusively in New Mexico. Their Tempranillo (2018) and Baco Noir (2019) won Best of Show at the New Mexico State Fair Wine competition in 2021. The family-owned and operated winery currently offers nine different styles of wine that range from dry reds to crisp whites. 

Vivác Winery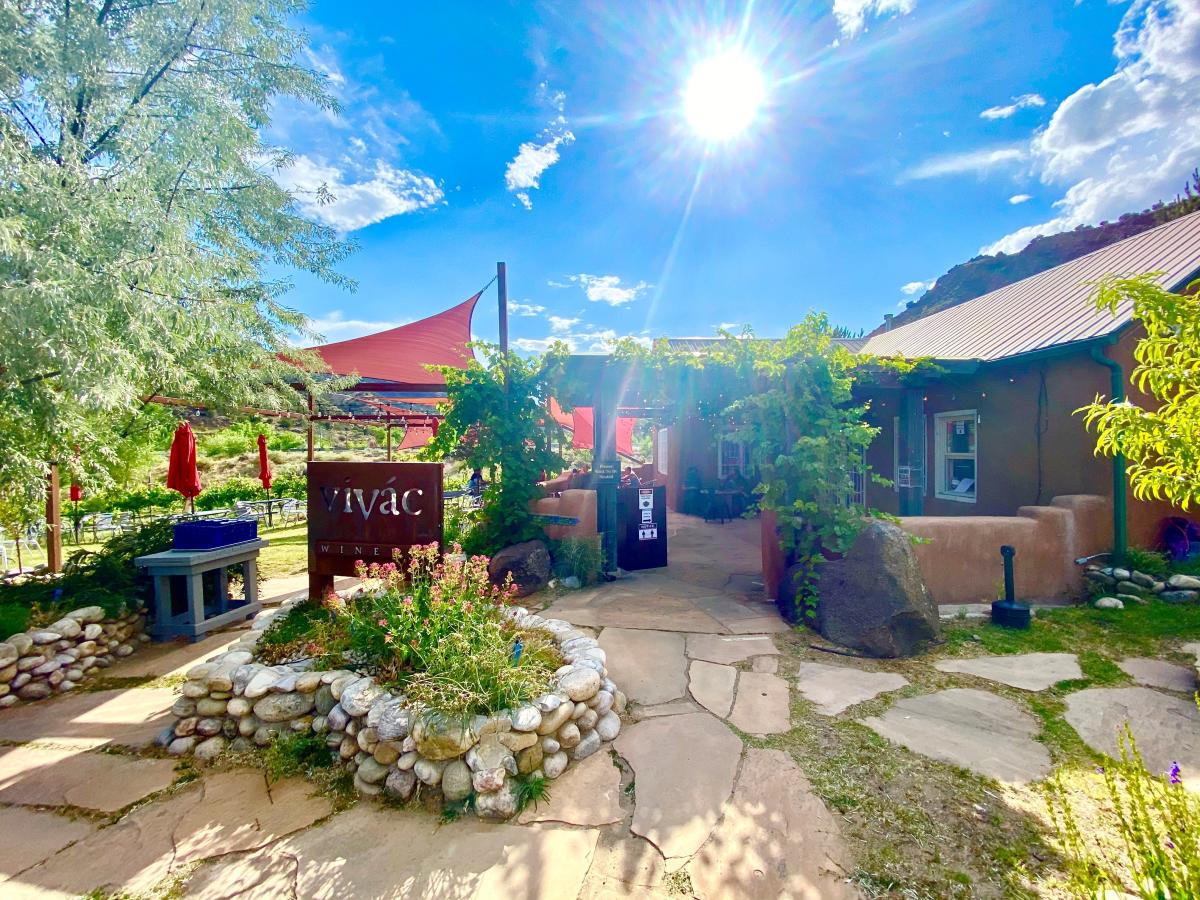 Vivác Winery is a full-on family affair. Brothers Chris and Jesse Padberg, who were born and raised on an apple farm just down the road in Dixon, together with their wives Liliana and Michelle are co everything—owners, winemakers, and sommeliers. Their "high altitude refuge," in other words, Vivác, bustles just off the highway at 6,000 feet, making it one of the highest altitude wineries in the world. Take advantage of a variety of tasting options, some of which include savory treats or Liliana's Ek.chuah chocolates. This is a gem of a setting, with the gardens, the views, and the adobe tasting room, built by the owners themselves.
 
Embudo Valley Vineyards and Winery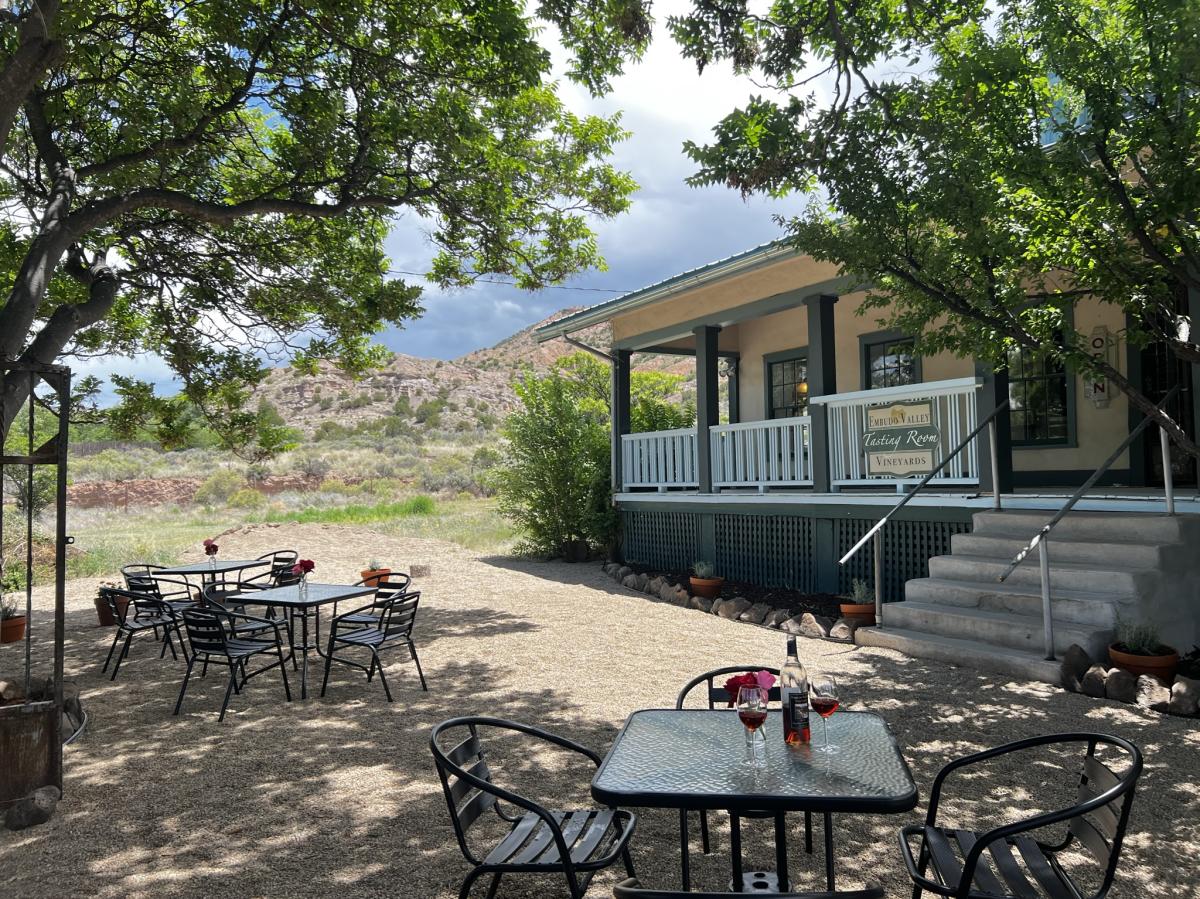 You'll find Embudo Valley Vineyards and Winery ensconced on 25 cultivated acres of the Embudo Valley Organics farm along the banks of the Rio Grande river. Award-winning winemaker John Johnson produces crisp whites and fruit-forward reds and recently oversaw the planting of Pinot Noir and Riesling grapes, adding to the Baco Noir contingent. Make a trip to Rinconada for one of their tastings which include the entire wine collection. You can't beat the bright, open wood-paneled space, charmingly adorned by a grand piano or find a spot on their generous portal.
La Chiripada Winery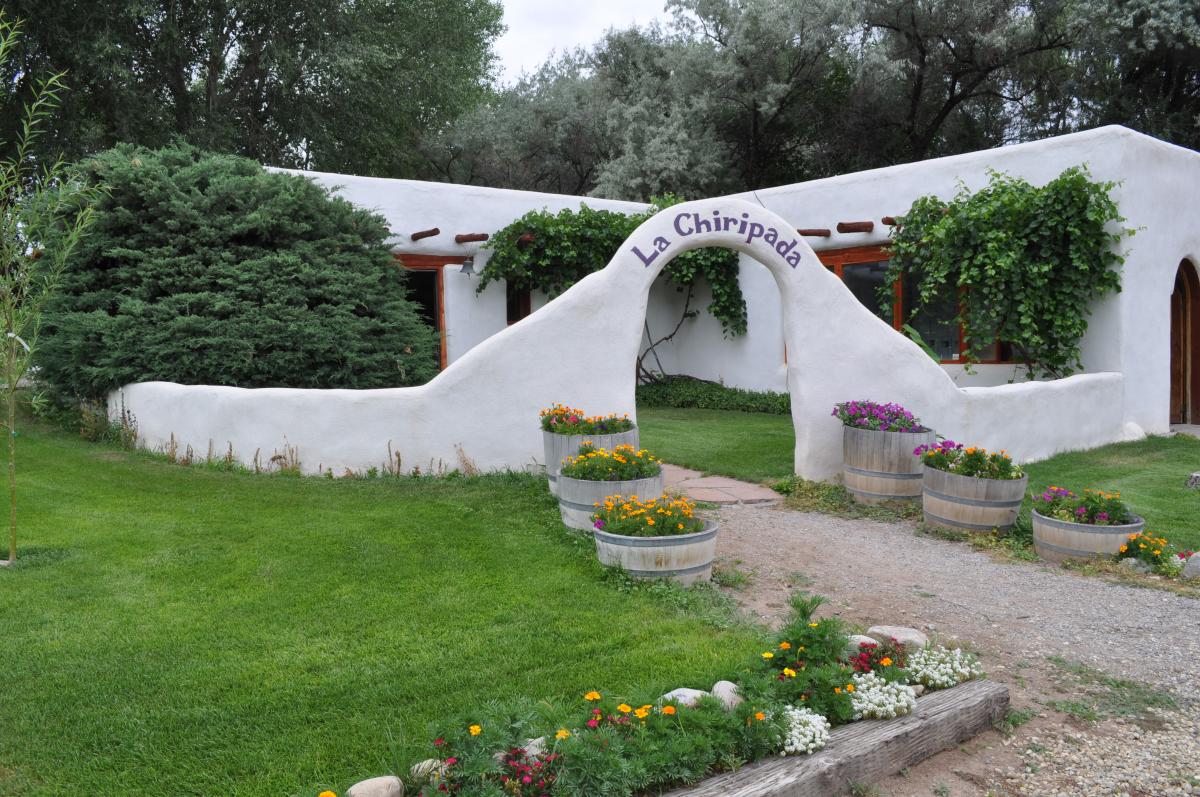 You can't help but be charmed by the village that is Dixon, New Mexico, where you'll find La Chiripada Winery, a family–run operation established 1977. It's lovingly named  "La Chiripada" (a stroke of luck) after the original ranch. The doors of their rambling adobe tasting room are open for tasting their award winning Cabernet Sauvignon, Tempranillo, Petite Sirah, Chardonnay, Viognier, Port, and innovative blends like Winemakers' Select Red and Vintners' Reserve Red every day from 11 am to 6 pm.
Las Nueve Niñas Winery
Call ahead to schedule your special tasting at Las Nueve Niñas Winery, owned and operated by the fourth generation of Aragons, and located at 7,600 feet in Mora, New Mexico. You will arrive at their doorstep after an enchanting backcountry drive from Santa Fe via the High Road to Taos. Taste their Capulin, Tempranillo, Dona Tulles table reds, and Rieslings. 
---
Get a taste of The City Different! Order your Official Santa Fe Visitors Guide now or browse our deals and specials to help you plan your next trip to Santa Fe.