You might not readily associate Santa Fe with chocolate due to so much excitement around our native chile, BUT consider this: Before the French enticed the world with their truffle and before the Swiss made chocolate milky sweet, Native New Mexico tribes were already enjoying the cacao bean! A 1,000-year-old pottery shard, unearthed from Chaco Canyon, was found to contain traces of theobromine (the bitter alkaloid that occurs in cacao beans).
Fast forward several hundred years, in 1600, Governor Don Juan de Oñate noted an inventory to the "Crown" of Spain of "80 small boxes of chocolate." And in 1661, then-Governor, Bernardo López de Mendizábal, spoke of time spent sipping chocolate with his wife Doña Teresa at the Governor's Palace. So, yes, there is some rich and tasty history here tying Santa Fe to chocolate.
Some visual evidence: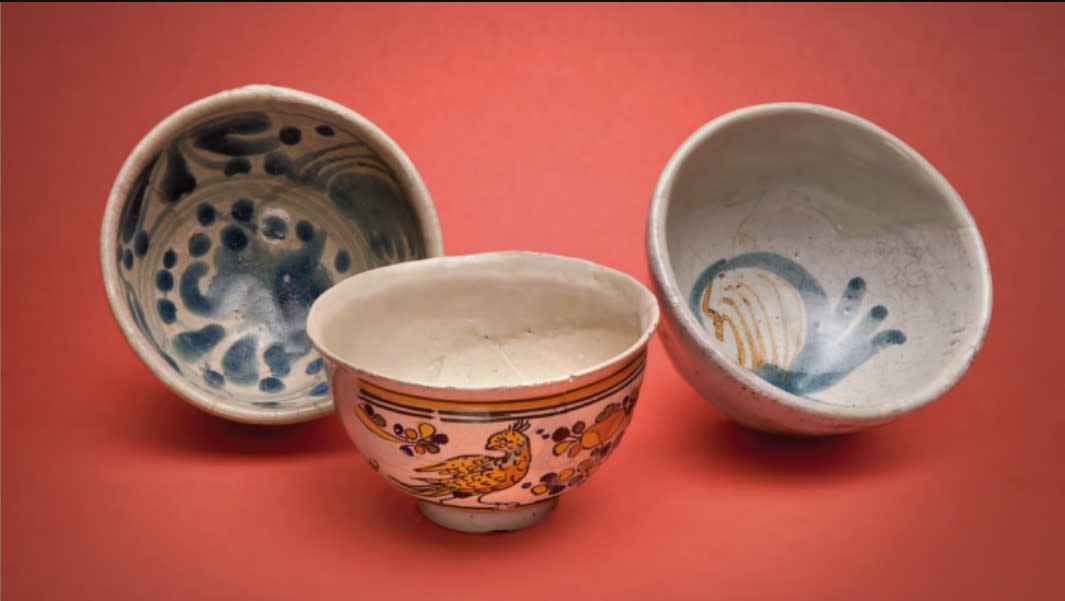 ---
The Modern-Day Chocolate Trail
Fortunately, modern-day Santa Fe is home to The Chocolate Trail, a rich and sweetly flavored route that connects five world-class chocolatiers, offering everything from traditional cacao drinks to hand-rolled truffles: Chocolate Maven Bakery, Kakawa Chocolate House, Señor Murphy Candymaker, Sweet Santa Fe, and The Chocolate Smith.
Here's everything you need to know to slowly savor your indulgent tour.
 
Kakawa Chocolate House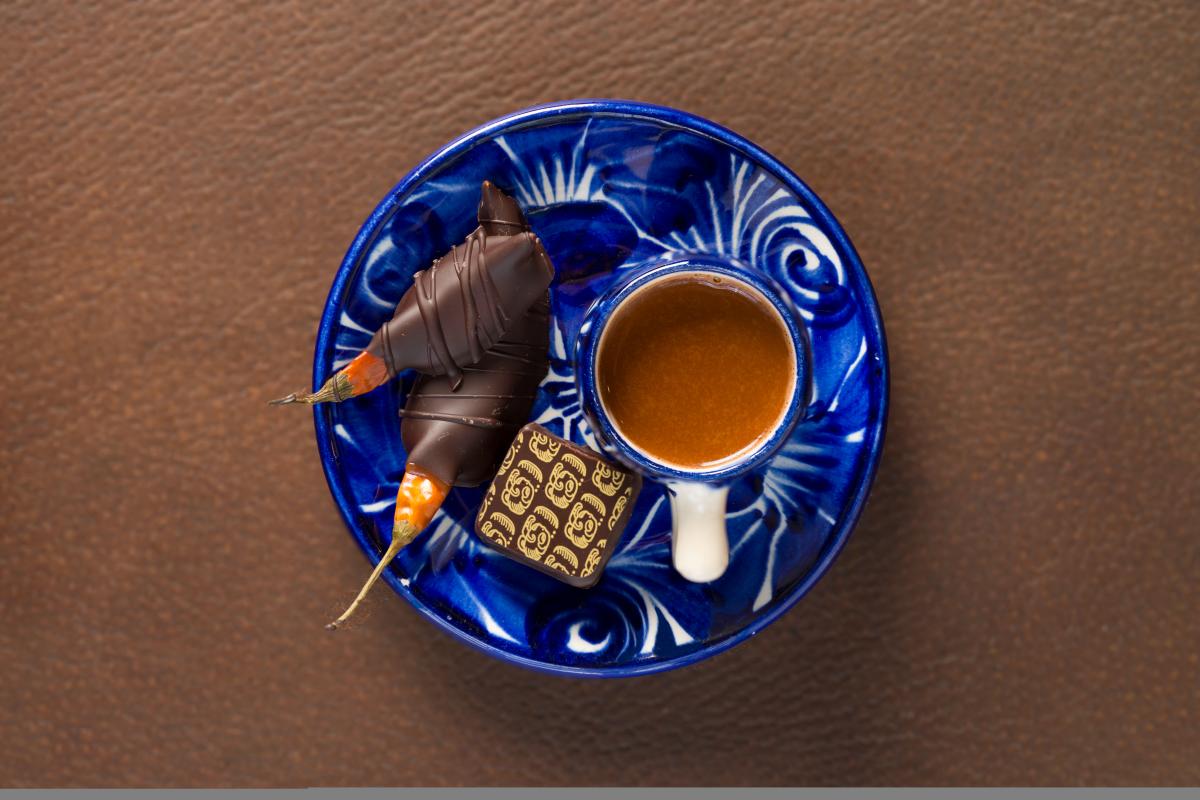 Courtesy of Kakawa Chocolate House
Kakawa Chocolate House specializes in authentic and historic drinking chocolates. One sip and you will forever swear off powdered chocolate. Thick exotic brews, flavored with ingredients like roses, nuts, ancho chile, and hibiscus tempt the traditional and adventurous palate. Sip on an elixir recreated from Aztec times, or a rustic drinking chocolate made from Thomas Jefferson's own recipe. Amorous visitors can share the Love Potion, a sensuous concoction that uses damiana, an herb with legendary aphrodisiac qualities. Delicately indulgent pomegranate and lavender truffles make the perfect companion to Kakawa's brews.
 
Señor Murphy Candymaker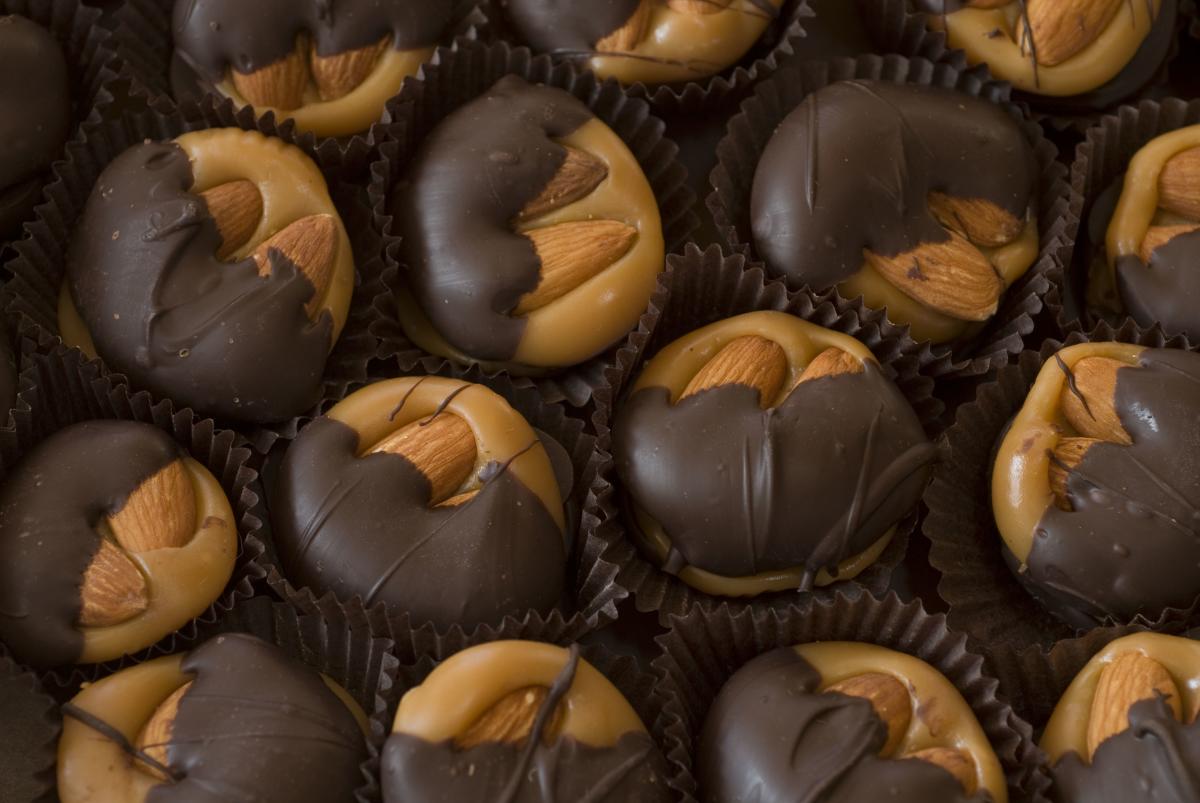 Courtesy of Señor Murphy Candymaker

Way back in 1971, Señor Neil Murphy, a fourth generation candymaker from Dublin, Ireland opened his first chocolate kitchen and store in a long, narrow adobe building in Santa Fe's Sena Plaza. He was dedicated to using old-world traditional methods and incorporating native New Mexican native to New Mexico, including piñon nuts and chile. Four decades later, Señor Murphy Candymaker has grown and moved to a different location and the line of products has expanded, but the tradition of handmade techniques, attention to detail, and commitment to local ingredients whenever possible remains strong.
 
Sweet Santa Fe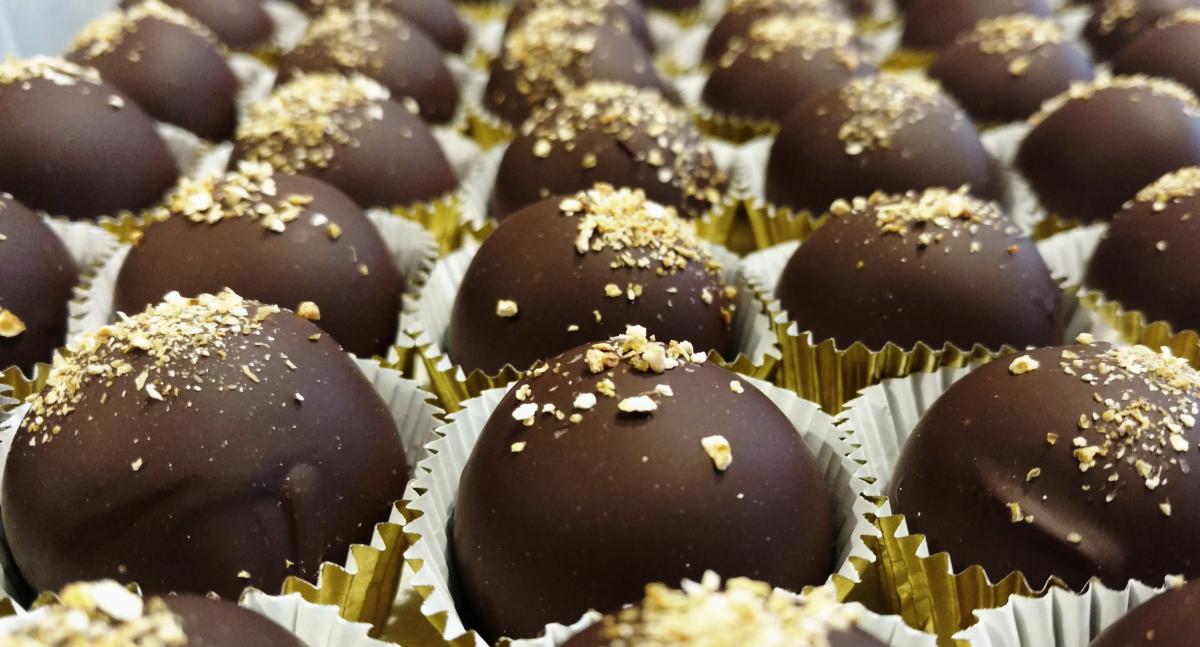 Courtesy of Sweet Santa Fe

Sweet Santa Fe is newer on the scene with Cindy Smiles and Diane Kelly presiding, but has a fantastic heritage, having apprenticed under C.G. "Chuck" Higgins of C.G. Higgins Confections, a beloved household-name chocolatier for more than 40 years. And they are still dedicated to the time-honored art of making traditional, handcrafted, hand-rolled, and hand-dipped chocolates and other confections, including Scovie Award-winning biscochitos, brittle, caramel corns, and chai. Of note, their 13-step chocolate Truffles, offered in 30 flavors, are the only handcrafted, hand-rolled, hand-painted truffles to be found in Santa Fe.
 
The Chocolate Maven Bakery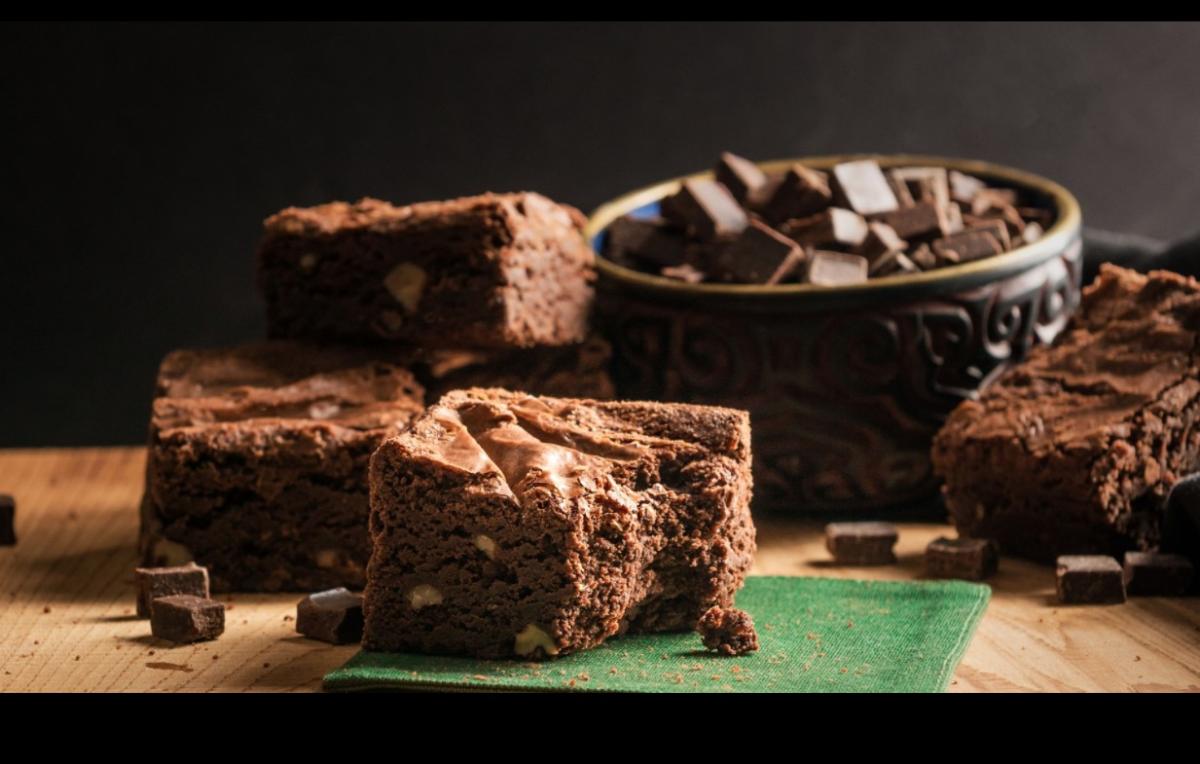 Courtesy of The Chocolate Maven Bakery
More than 50 years ago, The Chocolate Maven began as a tiny Santa Fe pastry shop known for brownies, hot chocolate, and late night poetry readings. Today, owned by husband and wife team, executive chefs Dharm Andrew Segal and Gurukiren Kaur Ramos, the Maven is a full-service artisanal bakery and dine-in restaurant, shipping their product across the US. You will get your chocolate fix in their brownies, cakes, cookies, and hot beverages, and the rest of your palate will be equally nourished!
The ChocolateSmith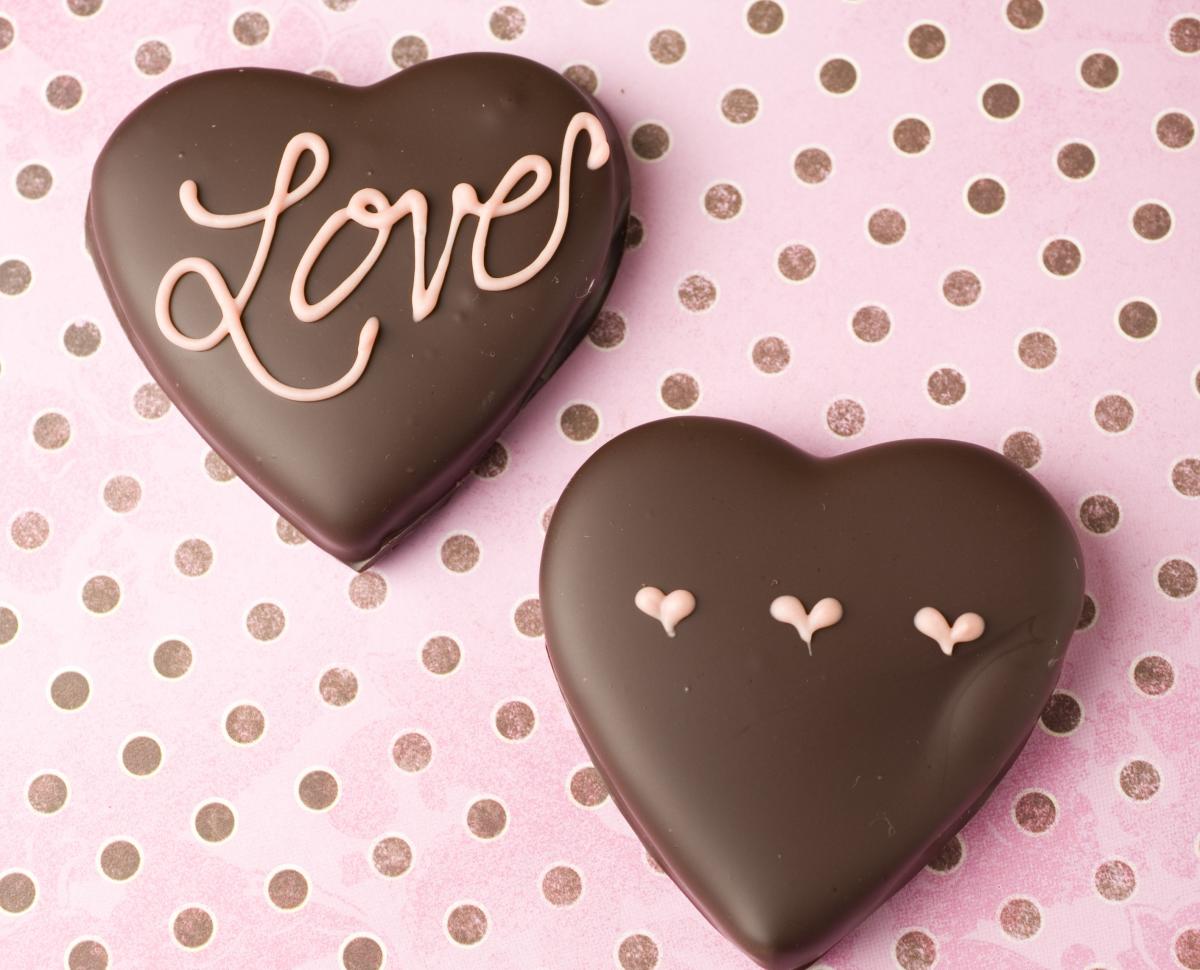 Courtesy of The ChocolateSmith

You will likely have a tough time choosing a favorite from the sea of chocolate barks and bonbons at The ChocolateSmith. Thankfully, they provide samples, best enjoyed as you watch the artisans pour and cut chocolate on marble slabs right in front of your eyes! Jeff and Kari Keenan craft their delectable artisan barks from fresh ingredients like organic espresso, tamari-roasted almonds, homemade English toffee, and New Mexico green and red chili roasted pistachios. Their tempting sierra blanca bark, a white chocolate ganache with fresh lime and ancho chile is a must! 
Plan your sweet escape! 
---
Get a taste of The City DIfferent! Order your Official Santa Fe Visitors Guide now or browse our deals and specials your to help you plan your next trip to Santa Fe.