Many argue summer is the best time to visit The City Different. The city is in full bloom, the weather is near perfect, and there is oh so much to do. If you are planning a trip to Santa Fe this summer, don't miss these must-see markets, festivals, and exhibitions.
---
65th SANTA FE OPERA Season
July 1–August 27, 2022

No other opera house in the world can offer the mixture of world-class performers and breathtaking scenery as the Santa Fe Opera. In their 65th year, the 2022 season features five operas: Falstaff, Tristan Und Isolde, M. Butterfly, The Barber of Seville, and Carmen. Plan ahead and participate in the pre-opera tailgating parties, where traditional tailgating accoutrement are traded in for the elevated revelry of silver platters, candlesticks, and charcuterie.
---
HERE, NOW AND ALWAYS
July 2, 2022–July 2, 2030

Eight years of collaboration among Native American elders, artists, scholars, teachers, writers, and museum professionals has resulted in Museum of Indian Arts and Culture's revitalization of its popular core permanent exhibition Here, Now and Always. The exhibition, featuring more than 1,300 artifacts from the Museum's collections, illustrates Native life, art, and culture throughout the Southwest's Indigenous communities.
---
SANTA FE INTERNATIONAL FOLK ART MARKET
July 6–10, 2022

The International Folk Art Market draws master artists from 50 countries around globe to the world's largest international folk art gathering. Purchase one-of-a-kind, handmade pieces ranging from pottery and rugs to clothing, jewelry, and so much more. 
---
SANTA FE ART WEEK
July 8-17, 2022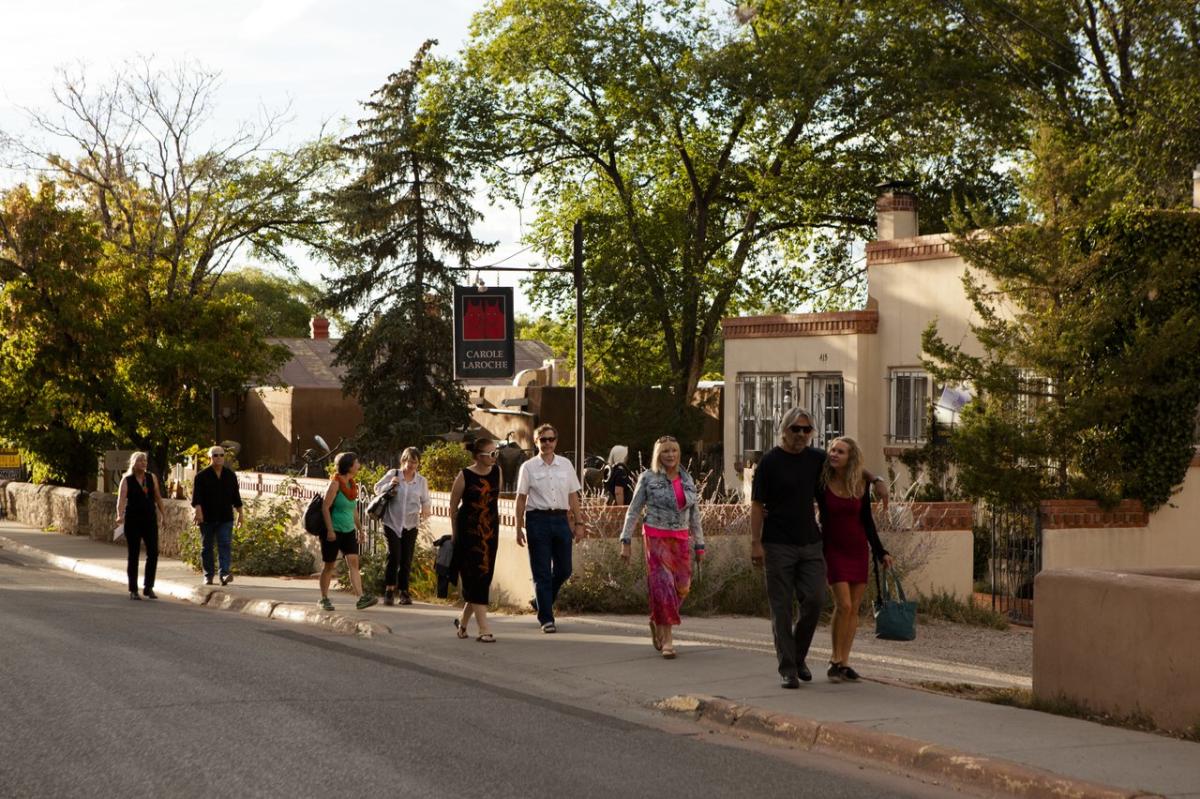 Enjoy more than 100 art experiences, including artist demonstrations, book signings, children's events, live music, studio tours, and workshops through Santa Fe Art Week. And don't miss our neighborhood gallery strolls, all 5–7 pm, a great way to enjoy the art of our more than 250 galleries and simultaneously socialize!
Tues, July 12, Baca Street area
Wed, July 13, Railyard/Plaza/Downtown area
Thurs, July 14, Canyon Road
---
TRADITIONAL SPANISH MARKET
July 30 - 31, 2022

One of the summer's most anticipated events for locals and visitors alike, Traditional Spanish Market celebrates its 70th year. Taking place on the Plaza, the market presents the work of more than Hispanic 200 artists, defined by 19 different categories that represent the Hispanic "artistic traditions of New Mexico and southern Colorado through historic, modern, and contemporary periods," including colcha embroidery, hide painting, painted bultos, straw applique, and more. Live music, demonstrations, and authentic foods round out this celebratory weekend.
---
SANTA FE INDIAN MARKET
August 20–21, 2022

Celebrating its 100th year, the Santa Fe Indian Market continues to deliver on its reputation as the largest and most prestigious juried Native arts show in the world. More than 1,000 artists representing more than 200 tribes come together on the historic Santa Fe Plaza to display their traditionally handcrafted art. This year brings back the ever popular Fashion Show as well as lots of additional ways to celebrate Indigenous art throughout the weekend.
---
SANTA FE MUSIC WEEK
August 27–September 3, 2022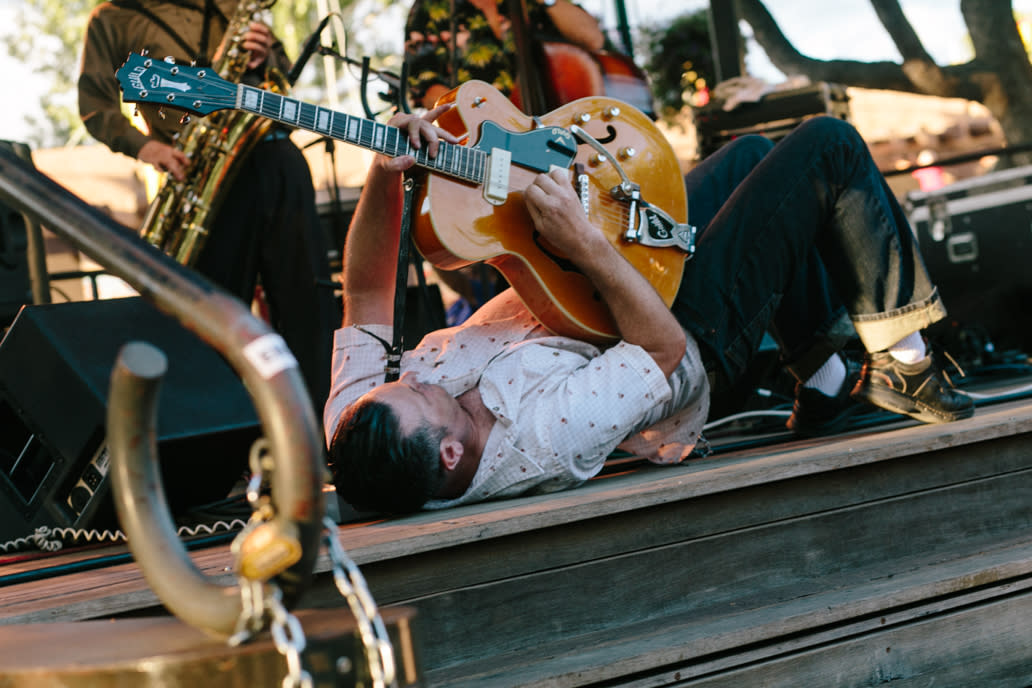 Santa Fe Music Week is a celebration of live music in venues throughout The City Different. The variety is as diverse as Santa Fe itself!
---
98
th 

ANNUAL BURNING OF ZOZOBRA
September 2, 2022



This one-of-a-kind cultural experience is believed to cleanse the city of sad thoughts and gloom of the past year. Residents and visitors alike are encouraged to write down their worries and woes, which are then stuffed into a 50-foot tall marionette. In a theatrical and choreographed show, Zozobra is set on fire amid fireworks and the cheers of the crowd. This event also traditionally marks the kickoff to the Fiestas de Santa Fe.
---
Get a taste of The City Different! Order your Official Santa Fe Visitors Guide now or browse our deals and specials to help you plan your next trip to Santa Fe.