Many argue summer is the best time to visit The City Different. The city is in full bloom, the weather is near perfect, and there is oh so much to do.  If you are planning a trip to Santa Fe this summer, don't miss these must-see markets, festivals and exhibitions.
[blog_cta type="guide" text="Order My 2019 Santa Fe Travel Guide" date=}"MarketsFestivalsExhibitions"]
ALEXANDER GIRARD: A DESIGNER'S UNIVERSE
May 5 – October 27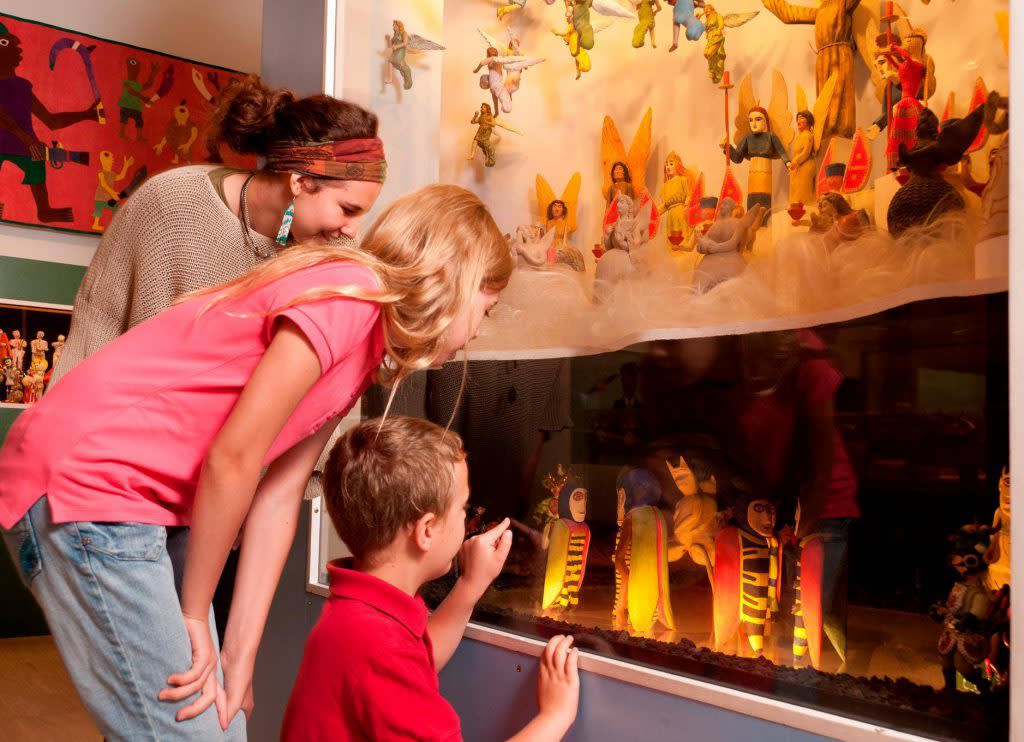 A giant in the world of design, Alexander Girard also played a commanding role in the history of the Museum of International Folk Art. In 1981, the museum debuted "Multiple Visions" featuring selections from the more than 100,000 objects donated by the Girard estate. This summer, the museum has partnered with Germany's Vitra Design Museum to bring the first major retrospective on Girard's work to The City Different. The show was recently recognized as one of the top art exhibitions of the spring by the New York Times.
---
PALACE OF THE GOVERNORS REOPENING
Early summer 2019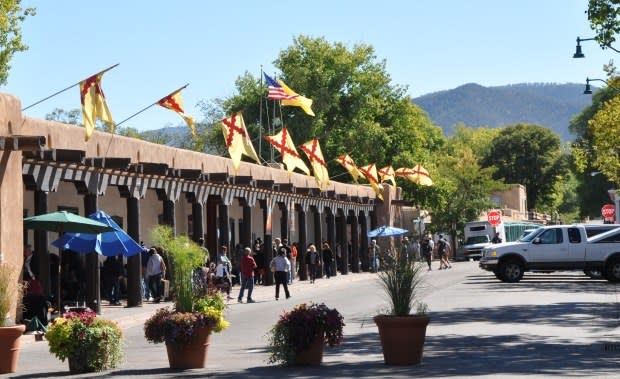 After closing for remodel in August 2018, the Palace of the Governors is set to unveil its fresh new look. A designated National Historic Landmark and National Treasure, the palace has been an important part of life in Santa Fe since it was built in 1610. Exhibitions planned for reopen include an interpretation on the formation of the Santa Fe Trail, which ended mere steps from the palace.
---
SANTA FE OPERA OPENING WEEKEND
June 28, 2019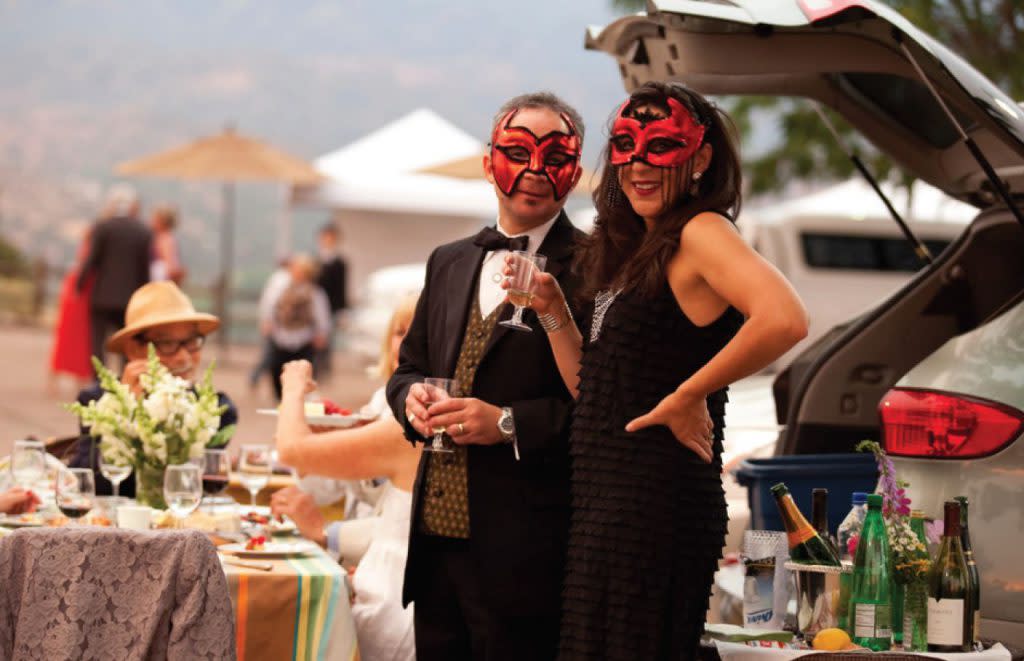 No other opera house in the world can offer the mixture of world-class performers and breathtaking scenery as the Santa Fe Opera. In their 63rd year, the 2019 season features 36 performances of five different operas. Make sure you take part in the pre-opera tailgating party, where traditional tailgating methods are traded in for silver platters, candlesticks, and charcuterie.
---
SANTA FE INTERNATIONAL FOLK ART MARKET & SANTA FE ART WEEK
July 12- 21, 2019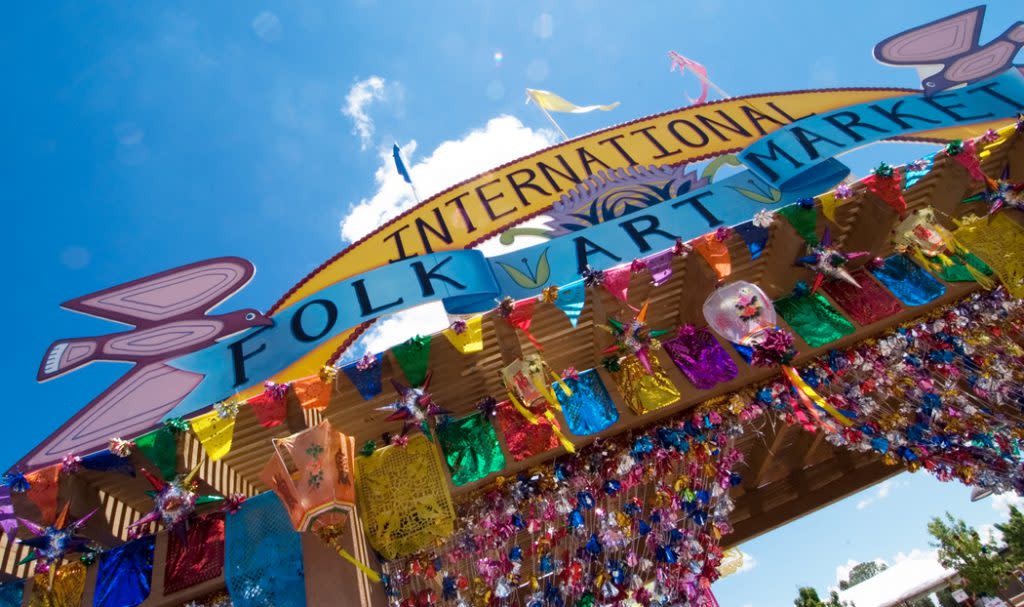 The first of Santa Fe's major markets, the Santa Fe International Folk Art Market draws artists from around the globe to the world's largest international folk art gathering. Purchase one-of-a-kind, handmade pieces ranging from pottery and rugs to clothing, jewelry and so much more. This year, the event will act as the kick off to Santa Fe Art Week. Stroll gallery to gallery with a glass of wine in hand. In addition to the Art Week Stroll, enjoy more than 100 other events including artist demonstrations, book signings, children's events, live music, studio tours, workshops and moreǃ
---
TRADITIONAL AND CONTEMPORARY SPANISH MARKETS
July 27 - 28, 2019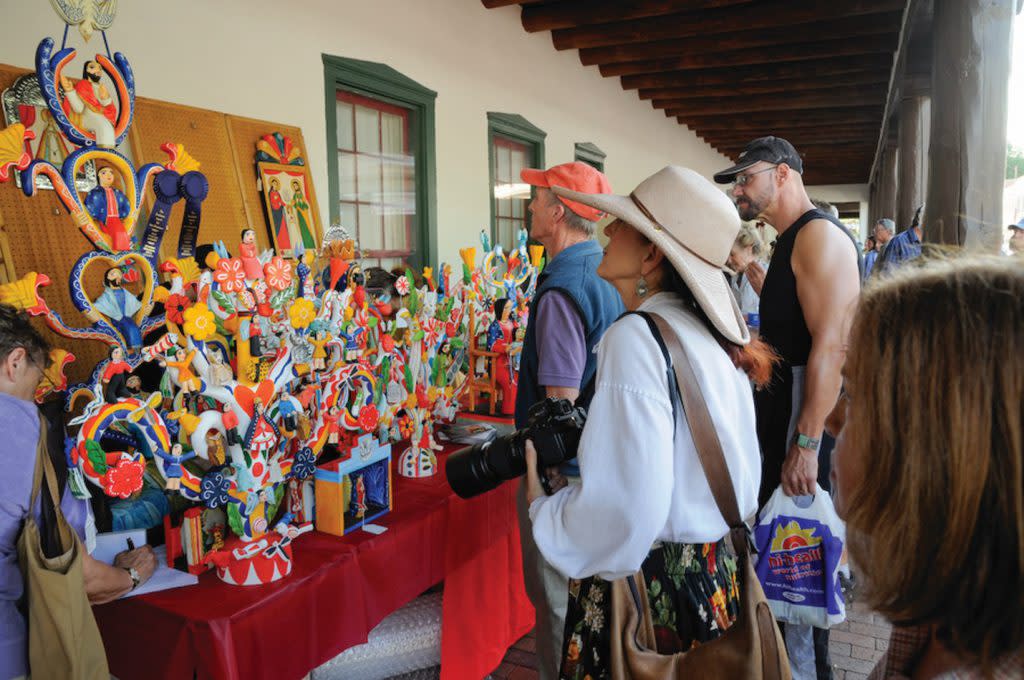 One of the summer's most anticipated events for locals and visitors alike, Spanish Markets are a celebration of all things Hispanic. Neighboring Traditional and Contemporary shows offer something for everyone's tastes. Live music, dances, demonstrations and food vendors round out the celebrations. Check out our blog post on Spanish Market for more information on the event.
---
SWAIA SANTA FE INDIAN MARKET
August 17 - 18, 2019
This show's reputation as the largest and most prestigious juried Native arts show is well deserved. Approximately 1000 artists representing over 200 tribes come together to display their traditionally handcrafted treasures. The Haute Couture Fashion Show spotlighting indigenous fashion design is one of the hottest tickets of the weekend. Check out our insiders' guide to make the most of your market experience.
---
SANTA FE MUSIC WEEK
August 23 – September 2, 2019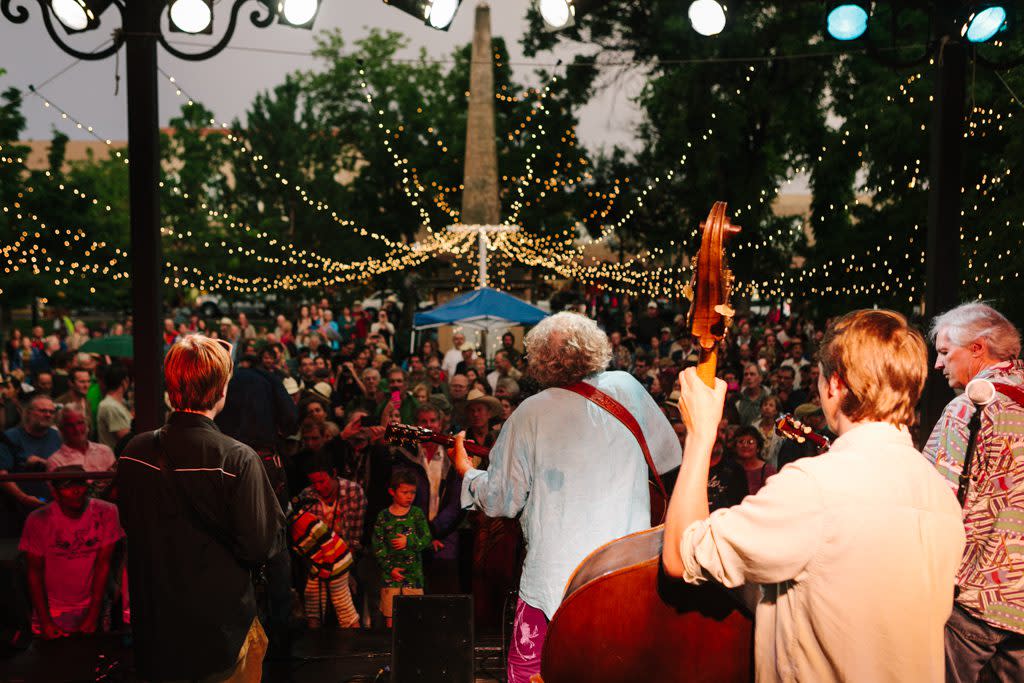 Now in its second year, Santa Fe Music Week is a celebration of live music across Northern New Mexico.  Free music performances are offered daily on the plaza, with the Santa Fe Opera, Santa Fe Railyard and The Lensic Performing Arts Center housing larger regional and national acts. 2019 Music Week headliners include Ringo Starr and Kacey Musgraves. For a full lineup of performers, visit www.santafemusicweek.com.
---
95TH ANNUAL BURNING OF ZOZOBRA
August 30, 2019
This one-of-a-kind cultural experience is believed to cleanse the city of sad thoughts and gloom of the past year. Residents and visitors alike are asked to write down their worries, which are then stuffed into a 50-foot tall marionette and set on fire amidst fireworks and the cheers of the crowd. This event also traditionally marks the kickoff to the Fiestas de Santa Fe.