No matter the season, there is always great energy in the air at the Santa Fe Farmers' Market. However, summer and early fall promise a very exciting time. The Market is a sensory explosion of color, scent, flavor, music, and downright pride in community. It's truly an adventure with a cross section of locals and visitors happily strolling, sipping coffee, chatting with regional farmers and producers, while filling baskets with fresh breads, seasonal herbs, free-range eggs, aromatic fresh and dried chiles, honey and jams, sustainably made body products, homemade tamales, grass-fed meats, nutritious vegetables of all kinds, and more. 
Visit the Santa Fe Farmers' Market year-round on Saturdays at the Railyard's Market Pavilion, as well as seasonally on Tuesdays at the Railyard and Tuesdays at Del Sur Market.

The Evolution of the Santa Fe Farmers' Market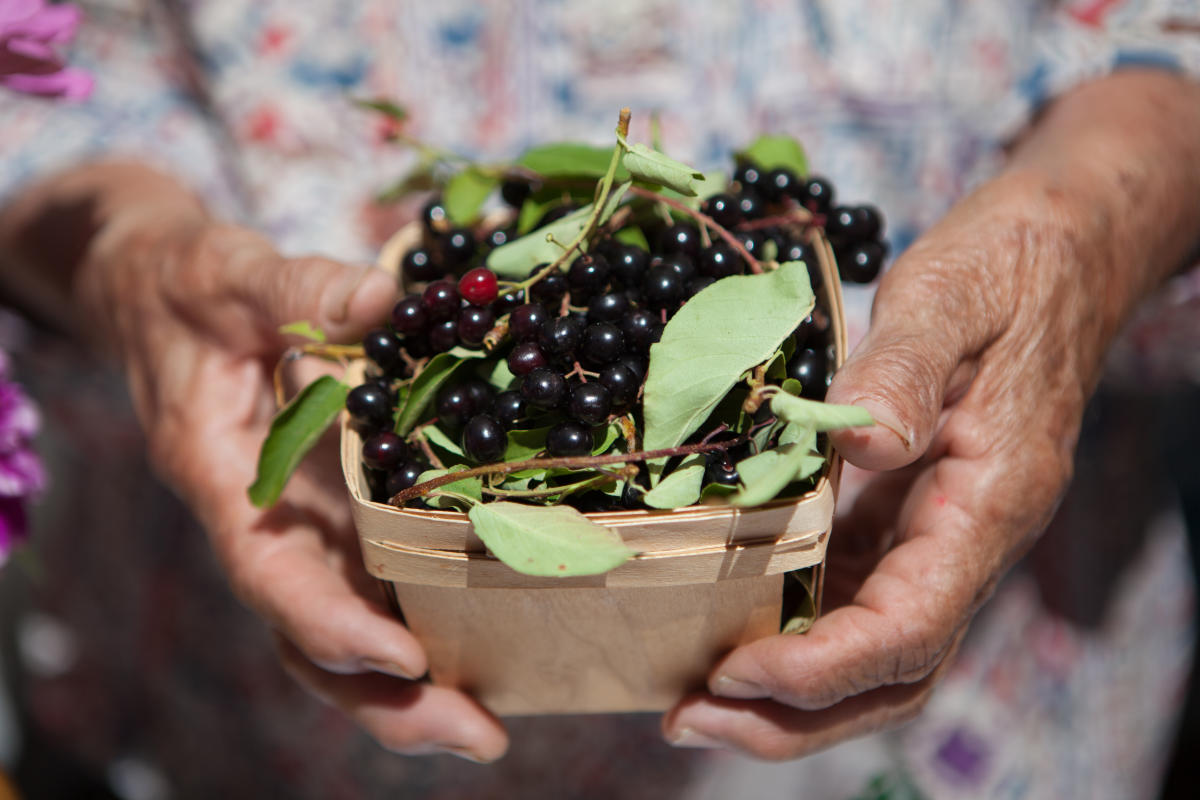 In the late 1960s and the early days of the farm-to-table movement, a loose-knit group of farmers from around Santa Fe would gather to sell their produce from the back of their trucks. Santa Feans relished the opportunities to buy fresh food directly from growers, so the demand continued to increase. By the mid 1970s, the farmers became more organized, invited additional vendors, and outgrew both the Alto Recreation Center and the Sanbusco Market Center, as well as various other locations. In 1999, the Market moved to the Railyard District, an area destined for revitalization under a master plan that included a grand permanent building for the Market.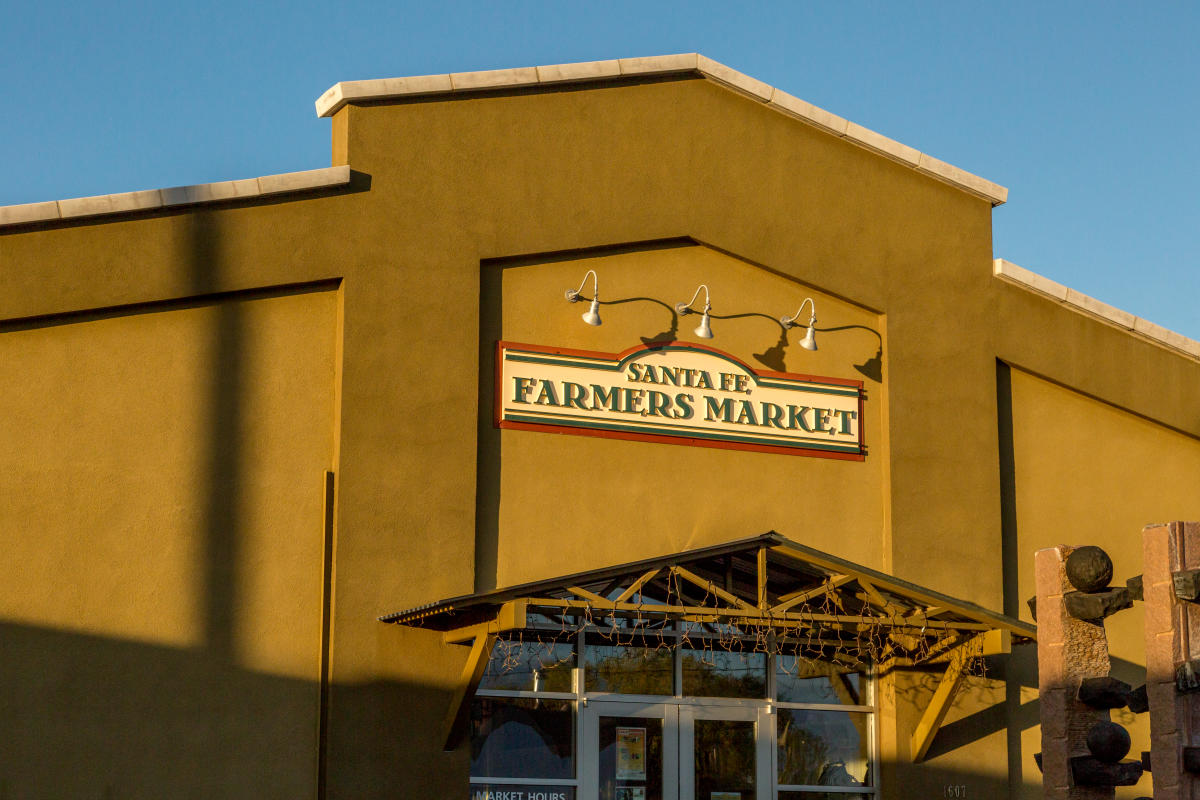 Today, the Market operates with a purpose: "to support agriculture in Northern New Mexico by connecting community and agricultural producers through commerce." Up to 150 regional farmers and producers from 15 Northern New Mexico counties are an anchor in this location at the Market Pavilion, thriving just blocks from the Santa Fe Depot, a terminus for the Rail Runner Express train, and adjacent to a popular movie theater, retail establishments, restaurants and bars. As it has blossomed, the Market has been recognized nationwide. USA TODAY 10BEST Readers' Choice 2022 voted it #6 on the list "Best Farmers Markets" list. ShermansTravel included it in "9 of America's Best Farmers Markets," Sunset Magazine touted it in its "Top 10 Western Farmers' Markets."
Strict Standards Mean High-Quality Food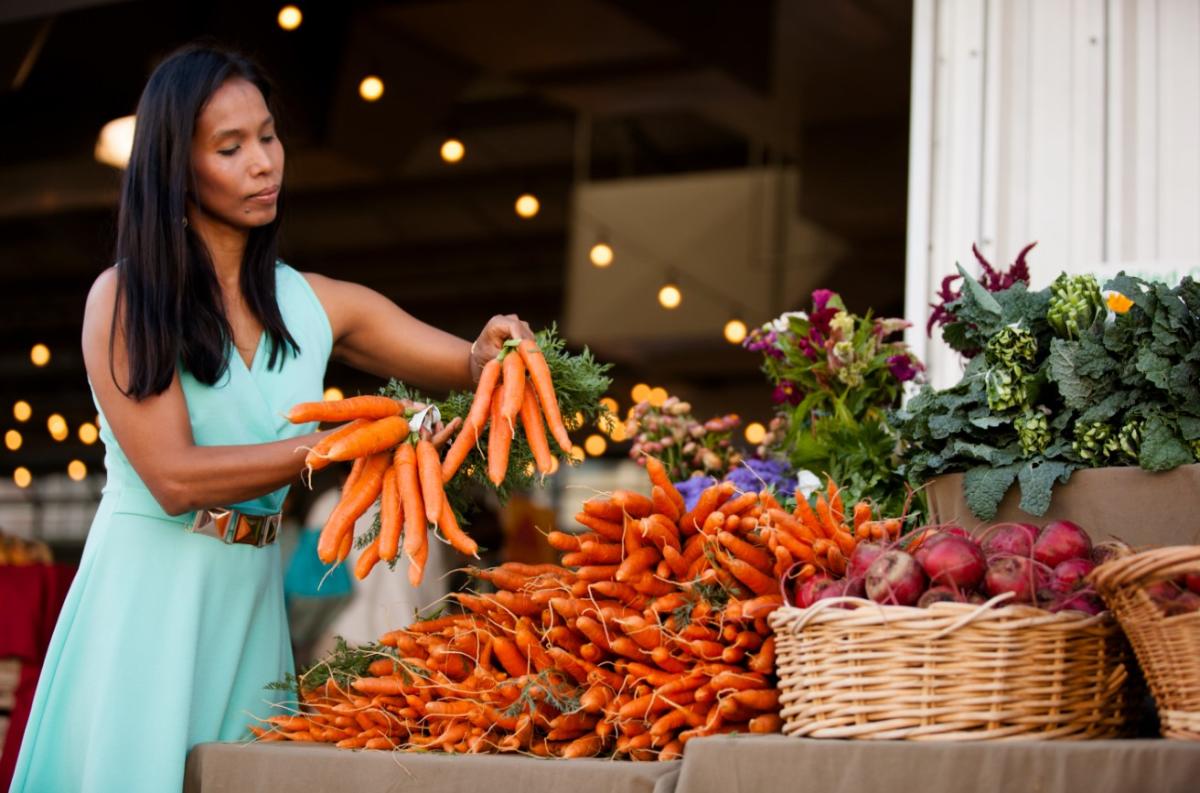 You can rest assured you are buying high-quality products at the Santa Fe Farmers' Market as all vendors are subject to strict rules and regulations via an application and approval process that includes close scrutiny of the specific product they aim to sell. And all SFFM agricultural products must hail from one of 15 designated counties. Not only do you have the opportunity to meet and buy directly from the source, but you know your food has traveled fewer than 100 miles and you're supporting a livelihood that helped build our nation as well as our state, where agricultural is the third-largest industry with the Census of Agriculture reporting 25,044 farms. Win, win, win, win! Click here to learn more about why buying local is important.
One Shopping Bag Might Not Be Enough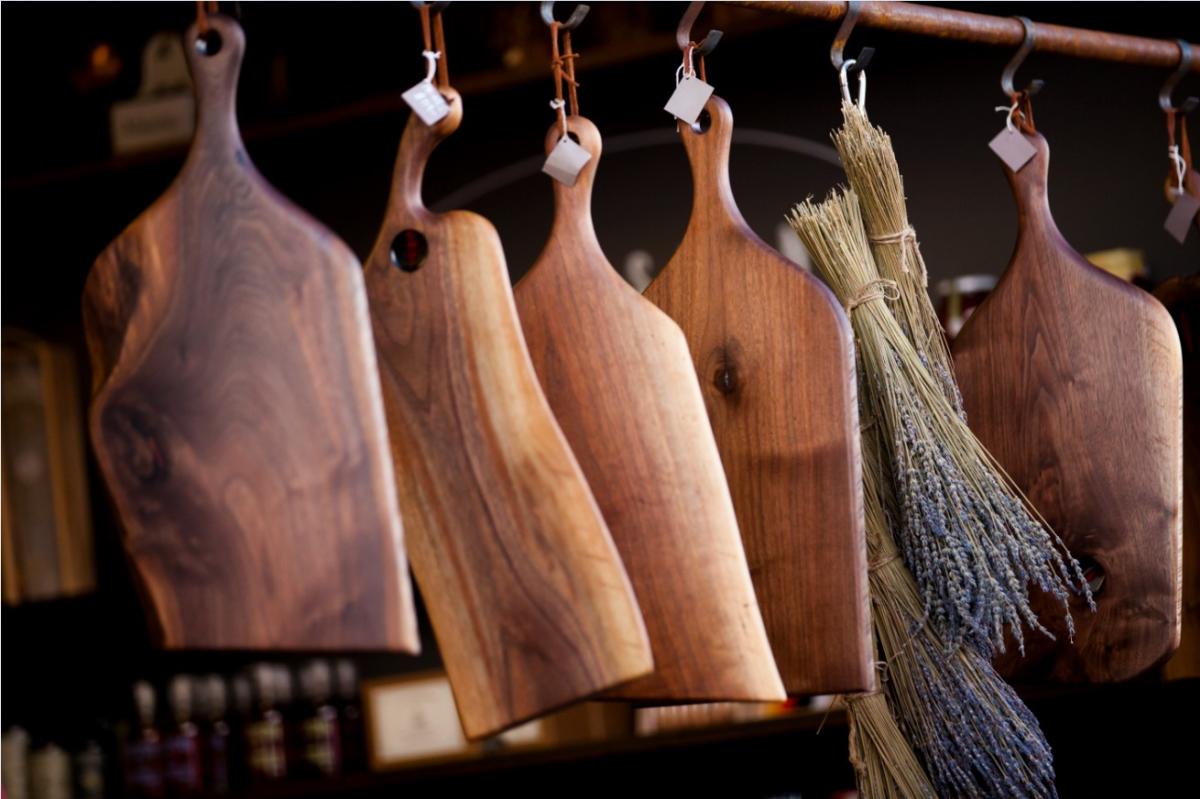 While there are up to 150 fresh and local food vendors at the Market Pavilion, you might be surprised to learn there are even more reasons to prioritize a visit. The Farmers' Market Shops are ripe for gifts and souvenirs. In addition to the Farmers' Market Gift Shop and Cafe Fresh (whose income helps to keep vendor fees low), there's also a way to shop online. Take a bit of Santa Fe home with you!
Art, Music, and Movies, Too!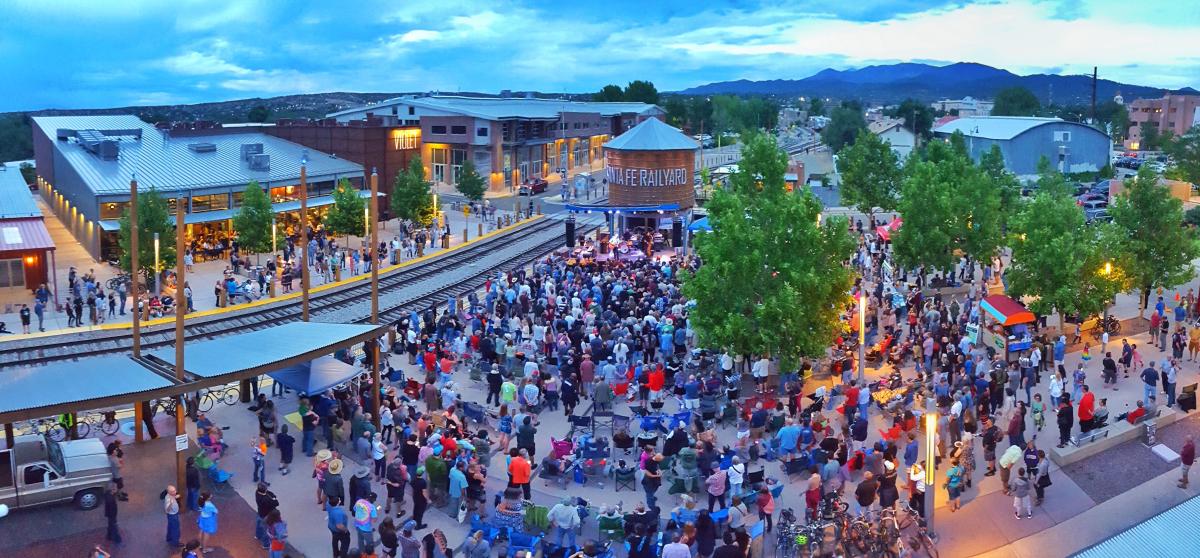 Even if farmers markets are not a draw for you, a visit to the Railyard Districd is a must regardless! There's art and music, as well as movies to enjoy. Seasonally on Saturdays from 9 am to 2 pm, local juried artists present their fine art and crafts at the Santa Fe Artists Market, and on Sundays from 10 am to 3 pm, artisans showcase their handmade crafts in the form knitted scarves and hats, watercolor landscapes, teas and body products at the Railyard Artisan Market. These popular art markets are complemented by vital neighboring contemporary galleries and museums in the Railyard Arts District, including the Vladem Contemporary. USA TODAY 10BEST Readers' Choice 2022 voted the area #9 on the "Best Arts Districts" list. If you're a music or movie lover, you are also in luck. Through the Summer Santa Fe Scene, musicians in the genres of rock to reggae to folk perform to the delight of hundreds of visitors and locals on Fridays nights at the Railyard Plaza and family-friendly movies are brought to life at Railyard Park on select Saturdays.  
Revel in Community at the Railyard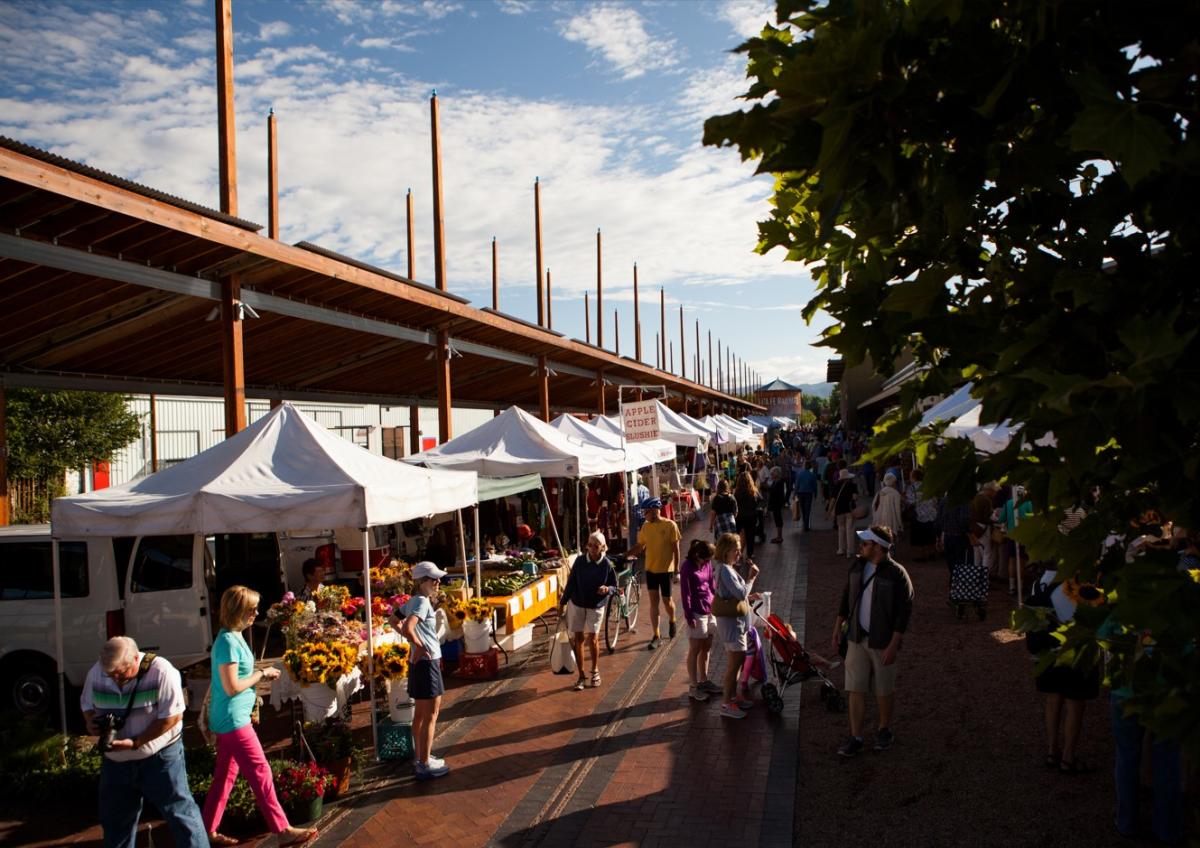 Gathering to celebrate what sustains us is critical to a happy and healthy community. In the Railyard District, you can enjoy the spirit of the lively vendors, the quality of every product laid out before you, and the energy of excited locals and fellow visitors. Spend a day or an evening at the Railyard and you'll experience some of the best that Santa Fe has to offer—fresh food, fine arts, diverse music, and a vibrant community.
---
Get a taste of The City Different! Order your Official Santa Fe Visitors Guide now or browse our deals and specials to help you plan your next trip to Santa Fe.