The culinary scene in Santa Fe offers a unique blend of tradition and innovation, of regional and international, and of luxury and authenticity. As a result, many travelers are inspired to journey to The City Different for the cuisine itself. Here is the perfect weekend itinerary for any foodie visiting Santa Fe.

FRIDAY: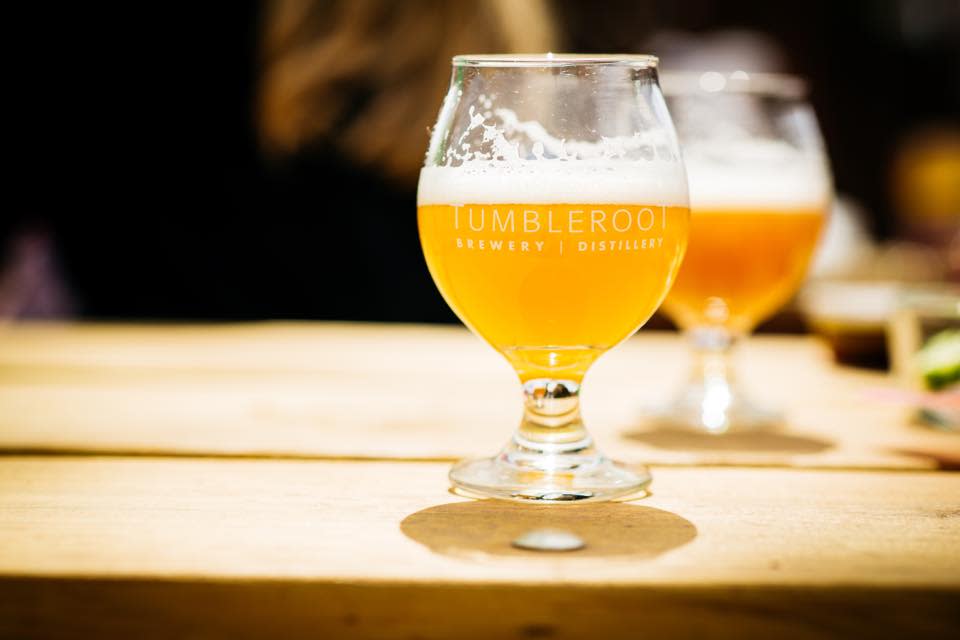 Start your foodie adventure with a tour and tasting at the Tumbleroot Brewery & Distillery production facility. All of Tumbleroot's beers and spirits are made using seasonal, wild, and organic ingredients. Tours are available at 3:30 p.m. each Friday, with a tasting room and bottle shop open 5-9 p.m. daily. 

After whetting your appetite at the brewery, head to The Shed for a truly exquisite New Mexican dining experience. One of the city's culinary treasures since 1953, the restaurant is renowned for their legendary red chile and blue corn enchiladas. Download your Santa Fe Margarita Trail App and save on the signature Roca Coin Margarita (and collect a free Margarita Trail T-shirt once you earn five passport stamps). We strongly recommend reservations.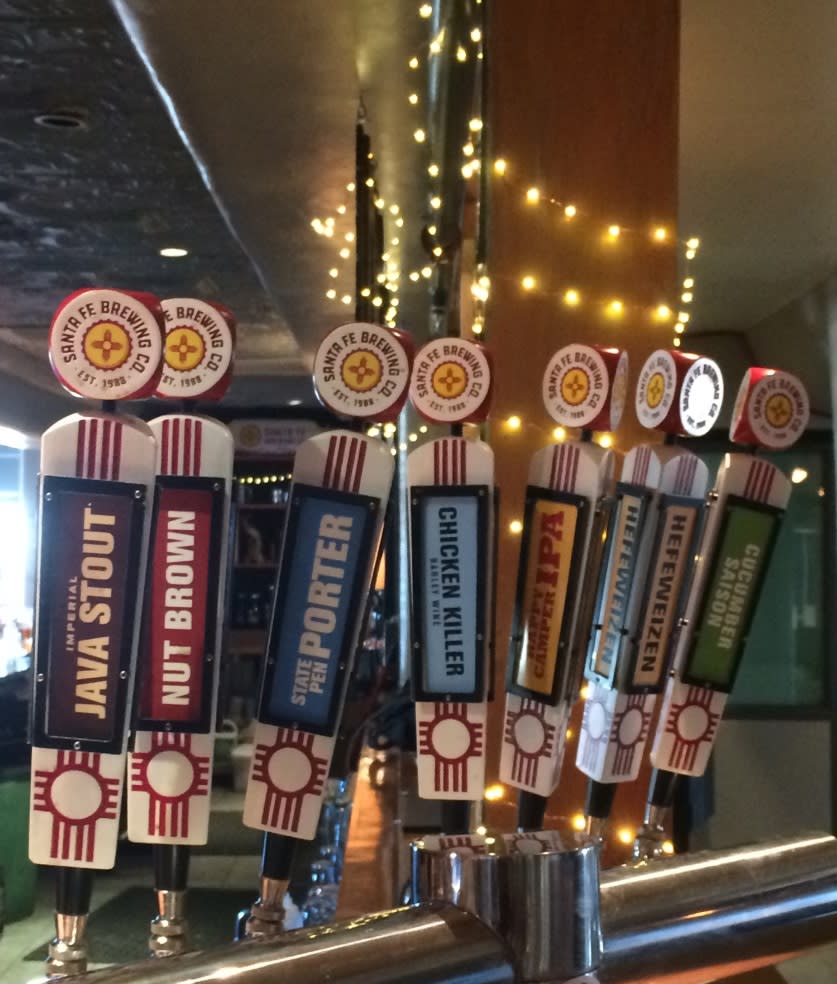 After dinner, check out Santa Fe's craft beer and live music scene at The Bridge at Santa Fe Brewing Company Tasting Room. The facility has indoor and outdoor venues hosting several nationally touring arts throughout the year. Known for their flagship IPAs as well as rotating seasonal offerings, the brewery is New Mexico's original and most successful craft brewery,
---
SATURDAY: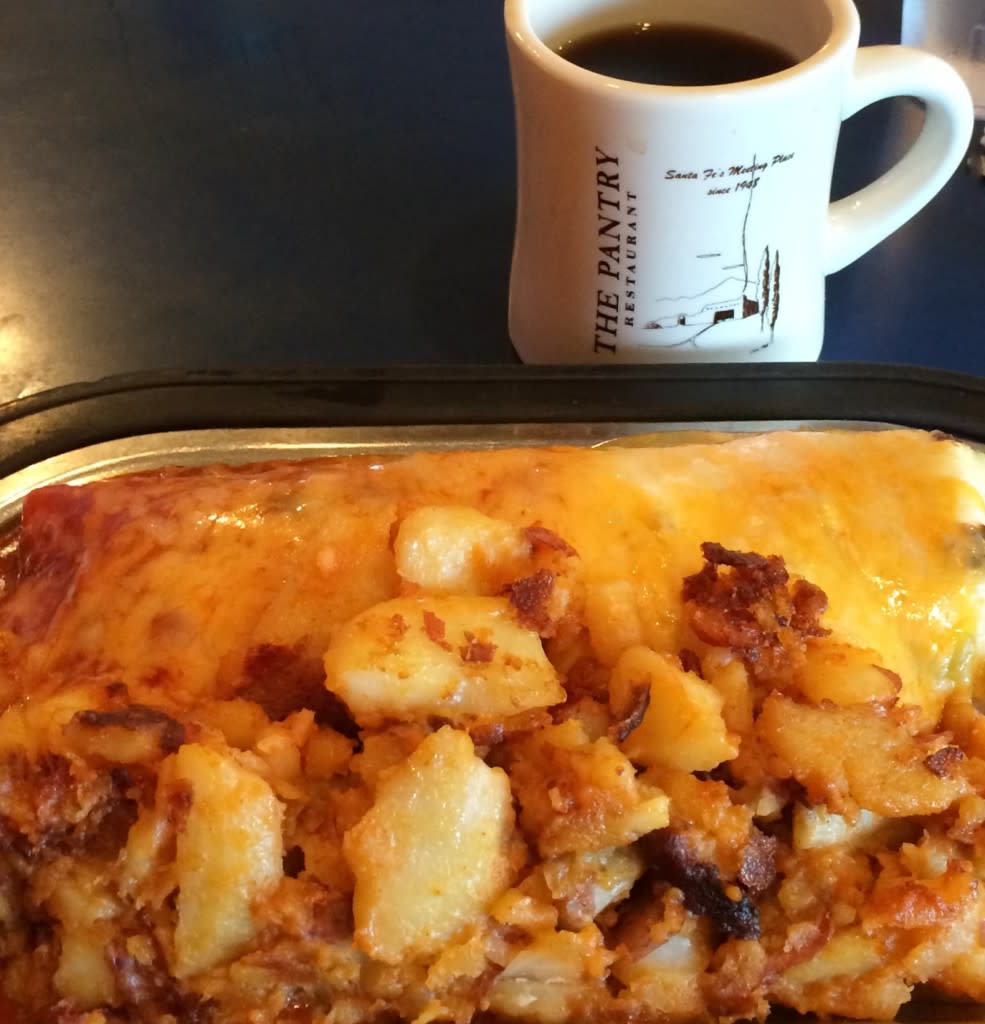 Start your day right with a trip to The Pantry. One of Santa Fe's most beloved breakfast hotspots since 1948, the restaurant touts itself as "Santa Fe's Meeting Place." The menu offers a healthy mixture of traditional breakfast favorites and New Mexican breakfast staples, usually smothered in the region's signature red or green chile (for a little of both, ask for "Christmas").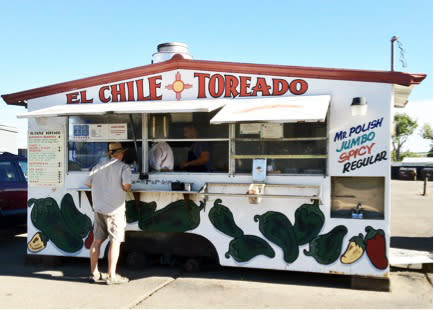 After spending the morning strolling the Santa Fe Farmers' Market, head to El Chile Toreado for an authentic taco experience. Originating in a humble food truck, El Chile Toreado recently made the jump to a brick and mortar location offering what might be the best value lunch in The City Different.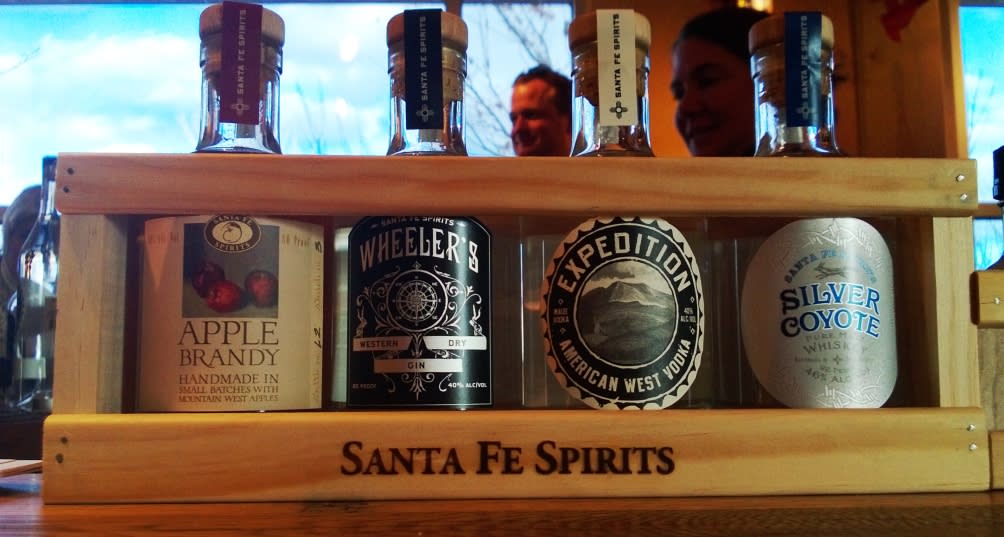 Spend the afternoon shopping around the city's historic plaza, then head for an afternoon tasting at the Santa Fe Spirits Downtown Tasting Room.  This cozy hideaway is the perfect spot to sample award winning spirits and enjoy an expertly crafted cocktail in a quiet, enjoyable setting.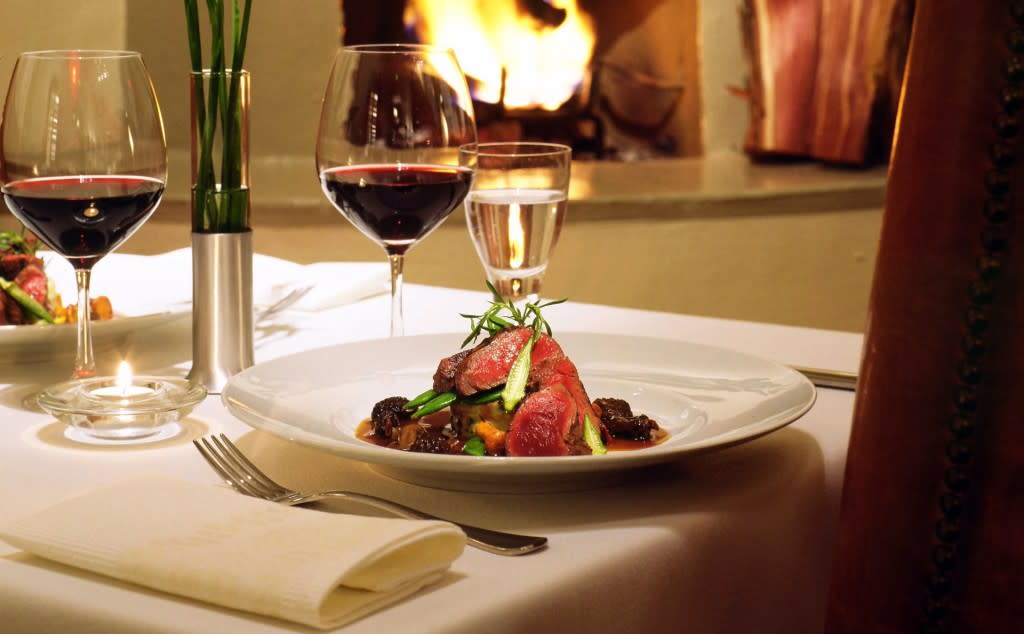 Lastly, treat yourself to a truly luxurious dinner experience at Geronimo. Located on historic Canyon Road, you can feel the history surrounding you as you dine in a traditional adobe built in 1756. Named a top fine dining restaurants by both TripAdvisor and Travel + Leisure, Geronimo is a must for any foodie. Let the in-house sommelier help you navigate their meticulously curated wine list.
---
SUNDAY: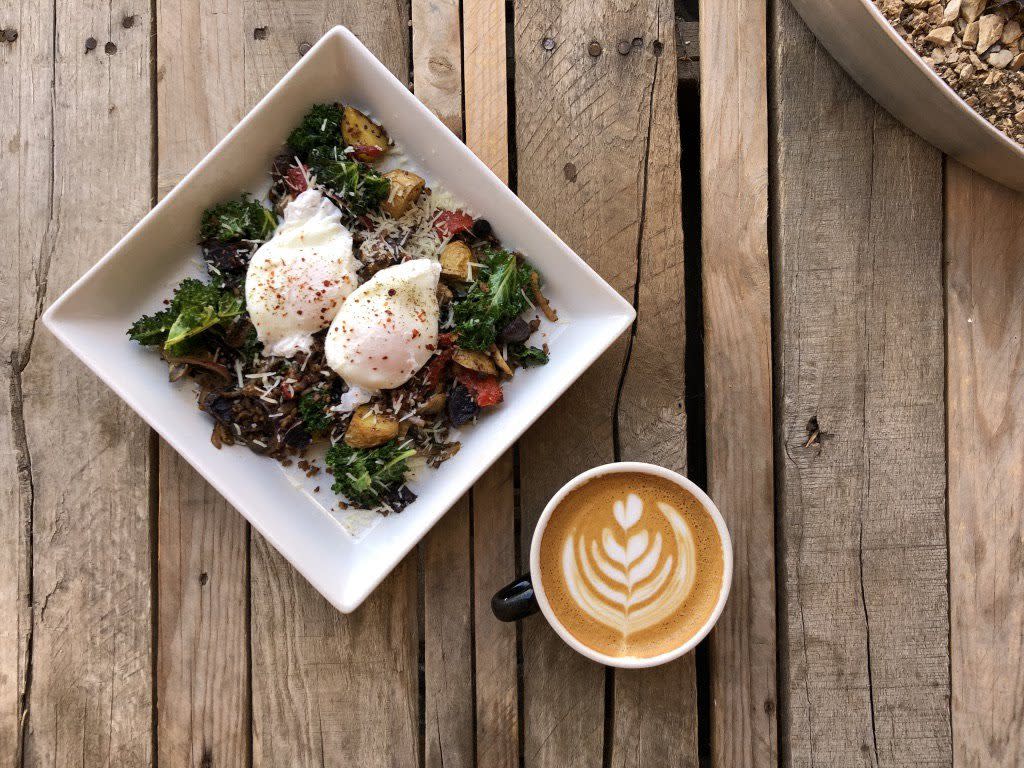 Recently, Iconik Coffee Roasters was named the top coffee shop in New Mexico by Food Network. This is the perfect place to enjoy a lazy Sunday morning. They are as serious and passionate about coffee as anyone. They advocate direct trade practices and paying close attention to minor details in the roasting and brewing process. The café also offers a limited, though delicious, breakfast and lunch menu as well.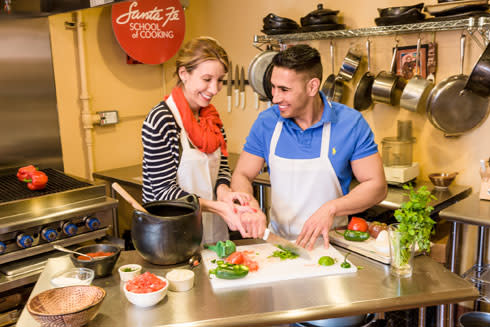 After spending a weekend tasting New Mexican cuisine at its best, its time to take those flavors home with you. A class at the Santa Fe School of Cooking will get you well on your way to preparing traditional New Mexican dishes with aplomb. Several classes are available, so you are certain to find a topic that piques your foodie interest.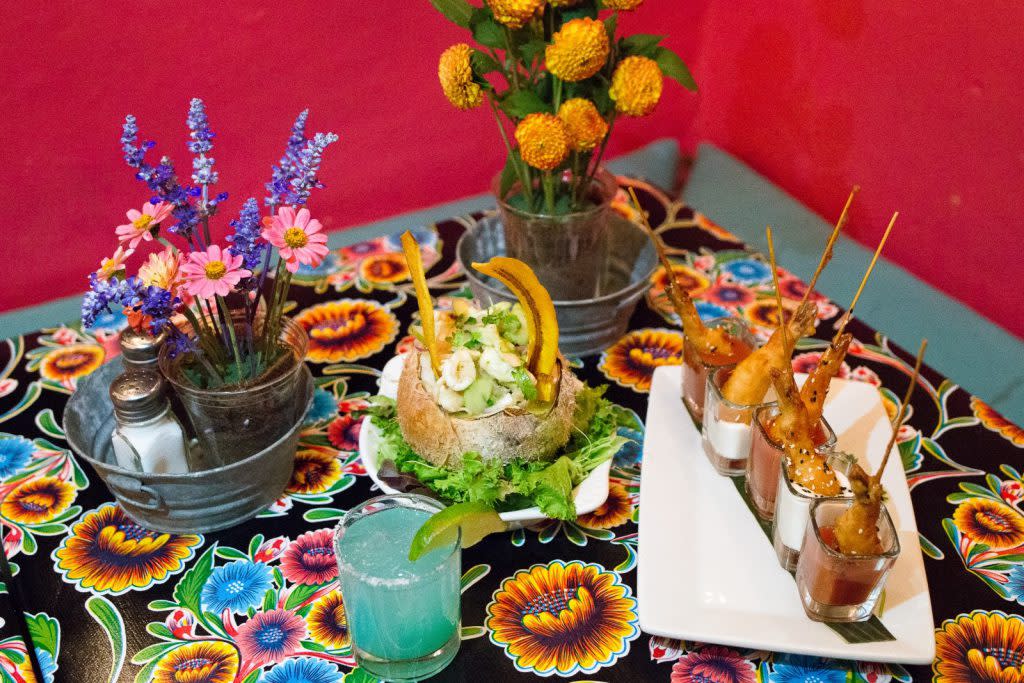 Sunday afternoons on the patio may as well be the official Santa Fe pastime. The patio at Coyote Cantina is a perfect place for Sunday Funday. Check out the green chile infused Norteño and collect another stamp on your Margarita Trail Passport. The rooftop bar at La Fonda on the Plaza  provides an excellent vantage point to enjoy a famous Santa Fe sunset.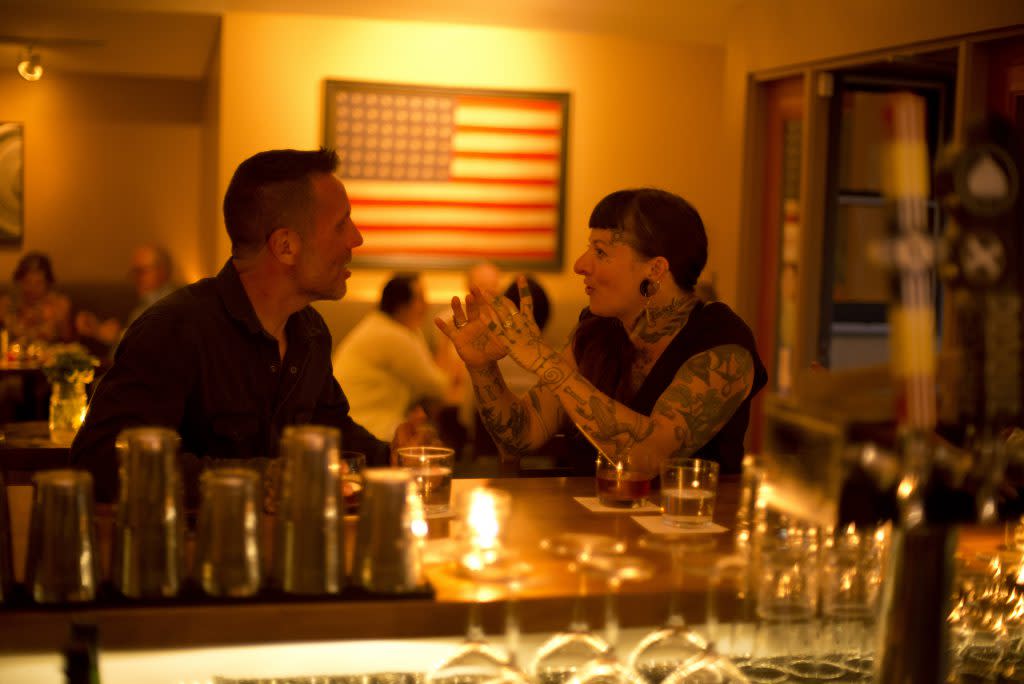 Finally, sit back and unwind at Radish & Rye. The menu focuses on local sourced foods and simple dishes executed flawlessly. In other words, Radish and Rye takes the "farm-to-table" concept to a whole new level. Additionally, the restaurant runs a top bourbon program, an extensive whisky list and cocktails featuring hand-selected barrels of Buffalo Trace.
---
Want to learn more about eating and drinking your way through The City Different? Then visit our culinary page for more info!