Girlfriend Getaway Sweepstakes
You and three of your best girlfriends could win a four day and three night luxurious stay in downtown Santa Fe, museums passes, dinner, breakfast and more. See details and enter below.
The Girlfriend Getaway Sweepstakes is now closed. Thanks for enteringǃ

Plan your own Girlfriend Getaway and check out our Santa Fe Deals and Specialsǃ

Upgrade from ladies' night out to a girlfriend getaway... Make lasting memories in the best small city in the country.

Experience Santa Fe's over 250 galleries, award winning culinary scene and some of the most breathtaking scenery of the southwest. Participate in Santa Fe county's history and culture with passes to the world famous Georgia O' Keeffe Museum and New Mexico's only living history museum,
El Rancho de las Golondrinas.

Make a toast to friendship while tasting quintessential Santa Fe cuisine at our award winning restaurants. After having some of the best margaritas in town,
stroll down to the Plaza for free a free concert in the park. Starting the end of July, Santa Fe Bandstand presents music of all flavors throughout the summer.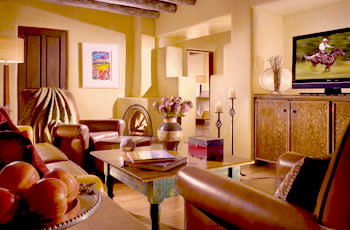 La Posada De Santa Fe Resort & Spa - Three Night Stay with Two Rooms

At one of the finest hotels in Santa Fe, the rich history of the Southwest meets modern amenities and upscale comforts. Set on six beautifully landscaped acres just steps from Santa Fe's Historic Plaza, La Posada de Santa Fe, a Luxury Collection Hotel & Spa, surrounds guests with local artwork, adobe architecture and luxurious casita-style accommodations unmatched at other Santa Fe hotels.

La Posada offers a truly authentic experience - the historic Staab House, home to its namesake cocktail bar and Fuego Restaurant, dates back to the 1800s and the oldest structure on the property originated in the 1700s.

Visit their website, laposadadesantafe.com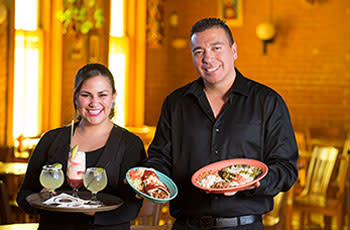 Tomasita's Restaurant - $50 Gift Certificate

Tomasita's restaurant is a Santa Fe tradition serving classic Northern New Mexican Cuisine. Santa Fe locals have consistently voted Tomasita's BEST for their margaritas and chile.

Tomasita's is a distinctly Northern New Mexican Restaurant. Their recipes have been handed down for generations, and still stand as witness to the melding of cultures that together once depended on the corn, chile, beans and fruit of the area.

Since 1974 the Tomasita's family has maintained a commitment to the recipes and ingredients of New Mexico, making it the local's favorite for almost 40 years.

Visit their website, tomasitas.com


Agoyo Lounge at Inn on the Alameda - Dinner for Four
Chef Jen's passion for cooking is central to the Agoyo Lounge and Food Done Fine. Chef Jen prides herself in producing a well-balanced menu based on locally grown regional cuisine, presented artistically, to assure a memorable and nurturing dining experience.

The Agoyo Lounge at Inn on the Alameda is proud to offers this special Chef's Tasting Experience for four in which Chef Jen will creatively pair wines with custom-crafted dinner selections.

Due to the unique requirements for this fabulous dinner, please be sure to reserve your seating time at least 48 hours in advance.

Visit their website, innonthealameda.com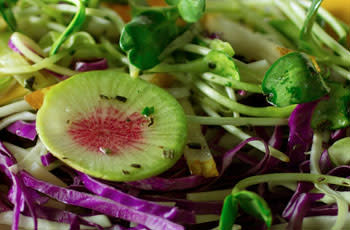 Sweetwater Harvest Kitchen - Breakfast for Four

Enjoy fresh and organic dishes with vegan and vegetarian options. Their organic flour is freshly milled every day. The ingredients are responsibly and sustainably farmed as much as possible and they offer a wide range of healthy dinning choices with many gluten-free options prepared from scratch with love and intention.

Taste the flavors of Sweetwater Harvest Kitchen with dishes like lemon ricotta pancakes, locally made granola with coconut water or the mediterranean breakfast quinoa.


Visit their website, sweetwatersf.com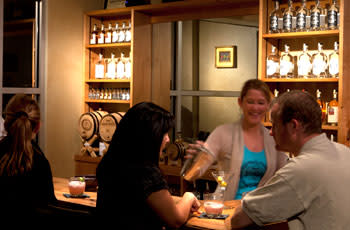 Santa Fe Spirits - $75 Gift Certificate

Enjoy cocktails at one of Santa Fe's best cocktail lounges, Santa Fe Spirits' Downtown Tasting Room. The Tasting Room has a cozy ambiance that is the perfect place to begin a night out on the town, Santa Fe Style.

Santa Fe Spirit's extensive cocktail menu offers well-made, creative takes on your favorite cocktails, while highlighting the company's own locally-made, hand-crafted spirits. Enjoyǃ

Visit their website, santafespirits.com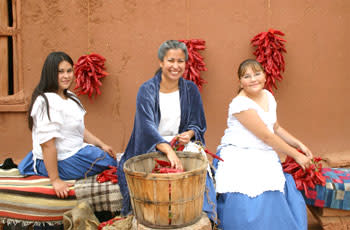 El Rancho de las Golondrinas - Four Museum Passes

El Rancho de las Golondrinas is a living history museum located on 200 acres in a rural farming valley just south of Santa Fe, New Mexico. The museum, dedicated to the history, heritage and culture of 18th and 19th century New Mexico, opened in 1972.

Original colonial buildings on the site date from the early 1700s. In addition, historic buildings from other parts of northern New Mexico have been reconstructed at Las Golondrinas. Villagers clothed in the styles of the times show how life was lived on the frontier in early New Mexico.

Visit their website, golondrinas.org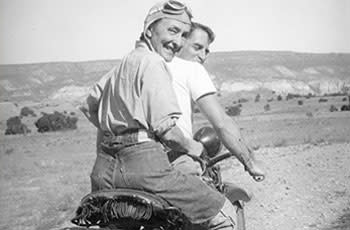 Georgia O'Keeffe Museum - Four Museum Passes
The Museum's collection of over 3,000 works comprises 1,149 O'Keeffe paintings, drawings, and sculptures that date from 1901 to 1984, the year failing eyesight forced O'Keeffe into retirement. The Georgia O'Keeffe Museum is the largest single repository of O'Keeffe's work in the world. Throughout the year, visitors can see a changing selection of these works.

In addition, the Museum presents special exhibitions that are either devoted entirely to O'Keeffe's work or combine examples of her art with works by her American modernist contemporaries.

Visit their website, okeeffemuseum.org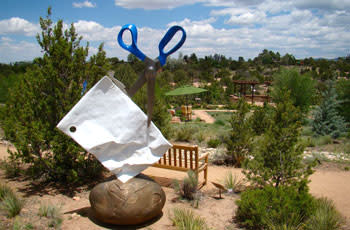 Santa Fe Botanical Garden - Four Garden Passes

The Santa Fe Botanical Garden celebrates, cultivates and conserves the rich botanical heritage and biodiversity of the Santa Fe region. In partnership with nature, the Santa Fe Botanical Garden demonstrates their commitment through education, community service and the sustainable management of the nature preserves and public garden.

Visit their website, santafebotanicalgarden.org