Just dare us to keep collecting reasons for you to love Santa Fe. We'll do it! 
 
Let's start with what's new for 2022!
1. Santa Fe Tops Travel Lists


Don't just take our word for it–we have garnered lots of third-party praise to prove The City Different is a fantastic destination. We feel we earn each and every accolade due to the authenticity of our culture, history, architecture, cuisine, and the wonderful experiences in our vast outdoor spaces, however, we blushed particularly red when we earned Time Magazine's World's Greatest Places tribute. And then Forbes Magazine published that we had claimed #3 City spot on Ovation Travel Group's list of "The 22 Best Places to Travel in 2022." Santa Fe is one of only two cities in the United States chosen for this illustrious list, which "reflects a historic desire to cross borders and have a new experience." We're honored to be among these far-flung, exotic destinations! And The City Different was recognized as the number two best city in the "Top 15 Cities in the United States" list in Travel + Leisure World's Best Awards.
 
2. Launch of Indigenous Celebration New Mexico 2022 

In honor of the Santa Fe Indian Market's Centennial and other historic anniversaries, such as the 50th anniversary of Institute of American Indian Arts, Indigenous Celebration New Mexico (IC22) is a coordinated initiative designed to encompass and promote all of New Mexico's Indigenous arts and culture events in Santa Fe (and other cities like Albuquerque, Gallup, and Taos) to propel Indigenous art to its rightful place as the original American Art.  
 
3. 2022 International Year of Glass Events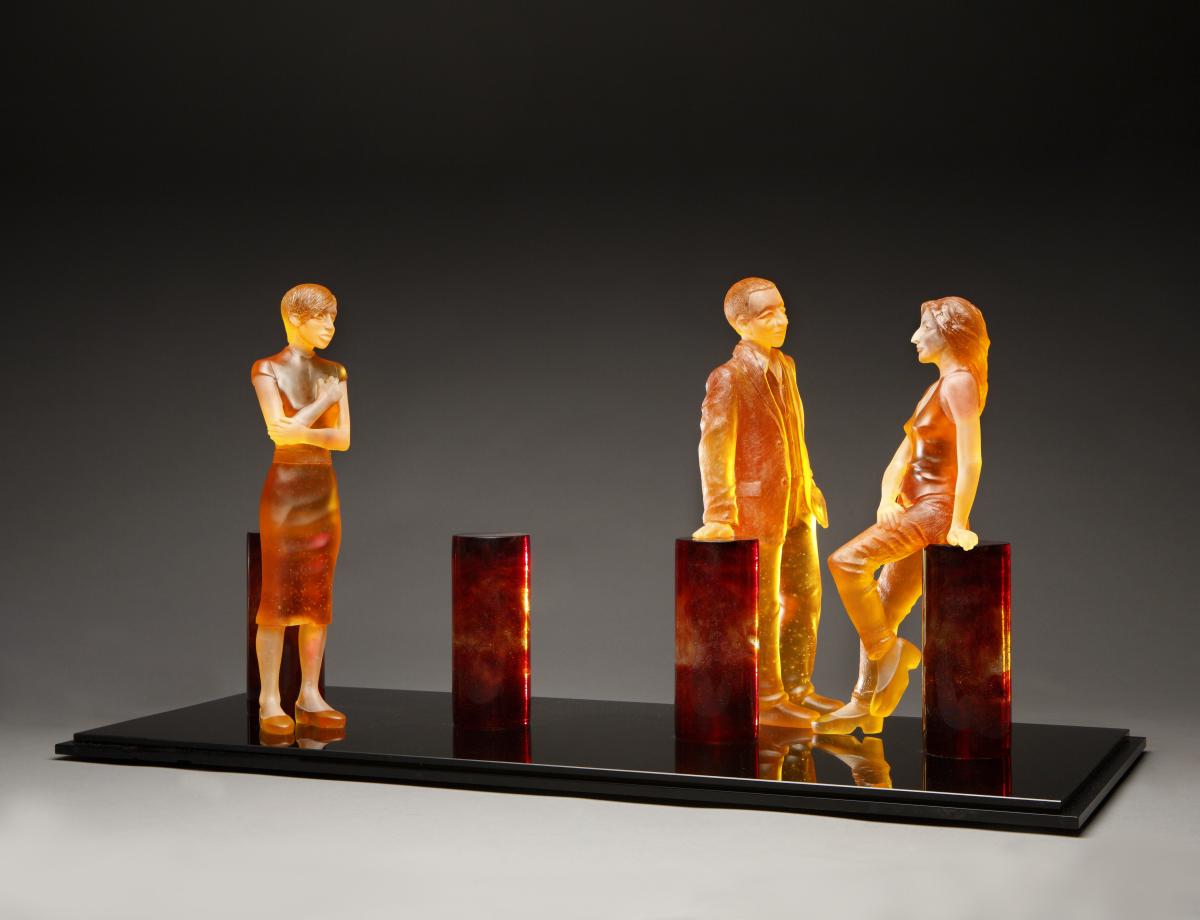 The United Nations has declared 2022 the International Year of Glass to raise awareness about the history and future of glass. Santa Fe, with its concentration of glass artists, will be at the center of New Mexico's celebration of the International Year of Glass, with many art galleries and museums turning the spotlight on their glass offerings.
 
4. 50th Anniversary of Ranchos de las Golondrinas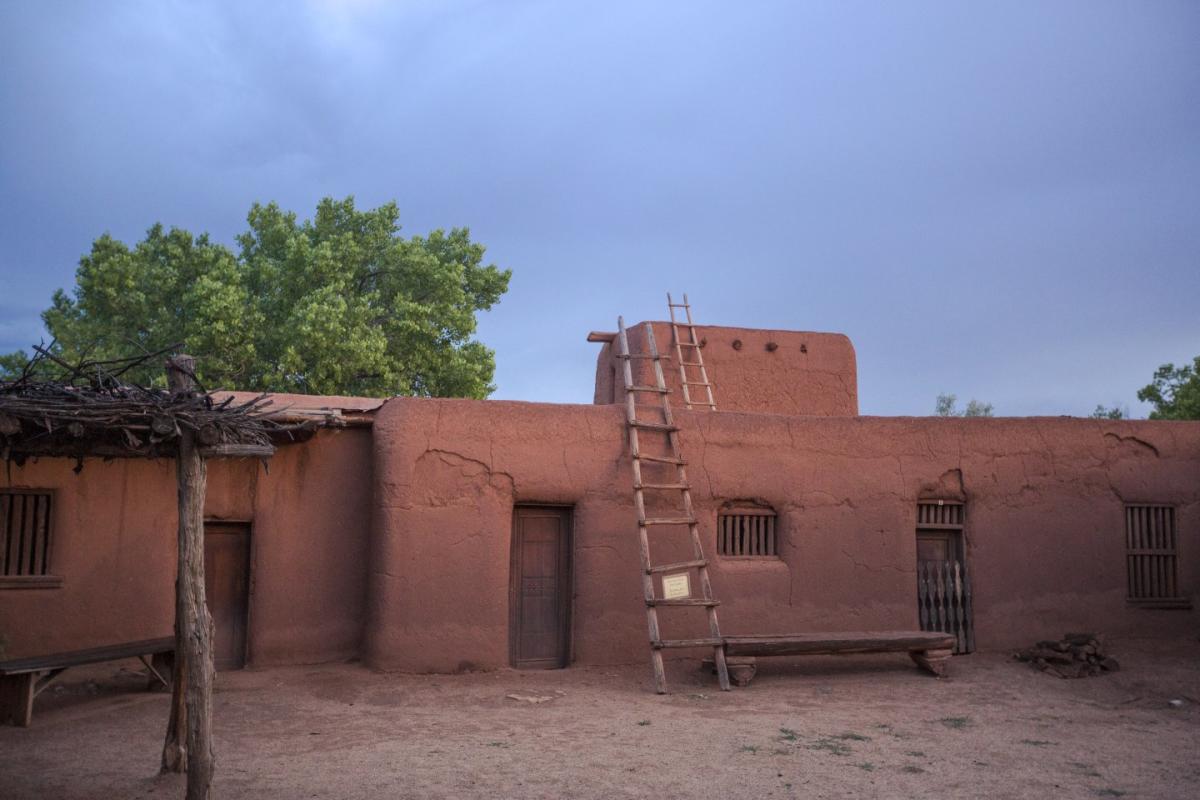 Happy 50th to this 200-acre living history museum, dedicated to the history, heritage, and culture of 18th and 19th century New Mexico. Once an active ranch for trading goods along the Camino Real, a route that originated in Mexico City, Ranchos de las Golondrinas knows how to throw a party, so check their website for celebrations throughout the year.
 
5. New Vladem Contemporary Art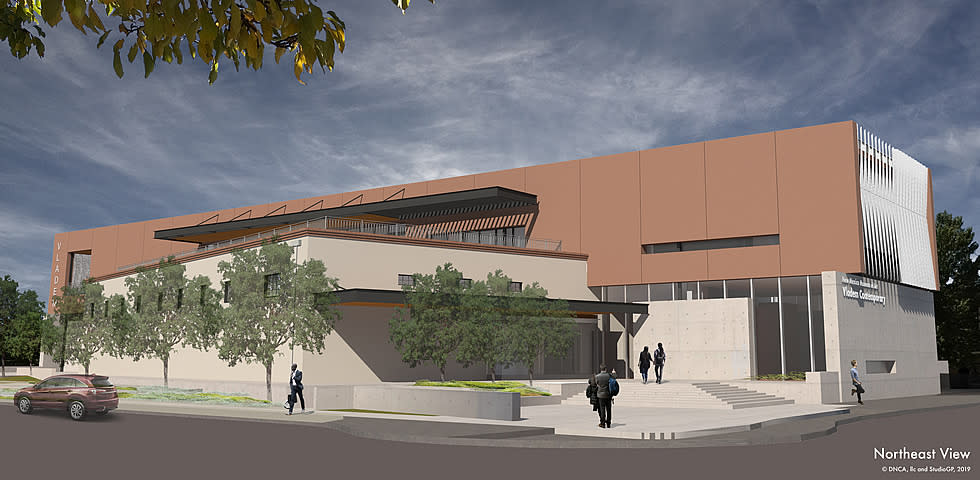 Located in the popular Railyard District, the New Mexico Museum of Art has expanded into a second exciting location called the Vladem Contemporary, which will feature contemporary and post-war artwork. The 35,000-square-foot exhibition space, a former 1930's brick-and-steel warehouse, allows for large-scale installations, multimedia projects, education, and performance-based works that are central to 21st-century artistic practice. The architecture is equally 21st century!
 
6. Inaugural Santa Fe Literary Festival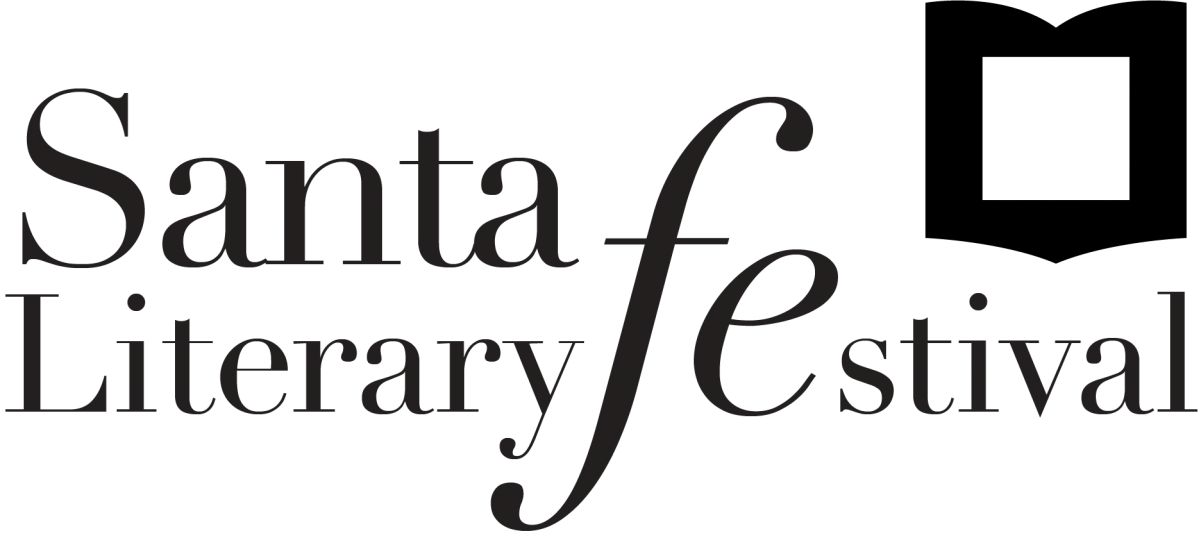 The very first Santa Fe Literary Festival opens on May 20 with a lineup of literati from near and far, including keynote speaker Colson Whitehead, Sandra Cisneros, George R.R. Martin, John Grisham, Joy Harjo, Douglas Preston, Lawrence Wright, and Valeria Luiselli, exploring an array of important societal issues through lunches, lectures, and walking tours.
 
7. New Sky Railway Trains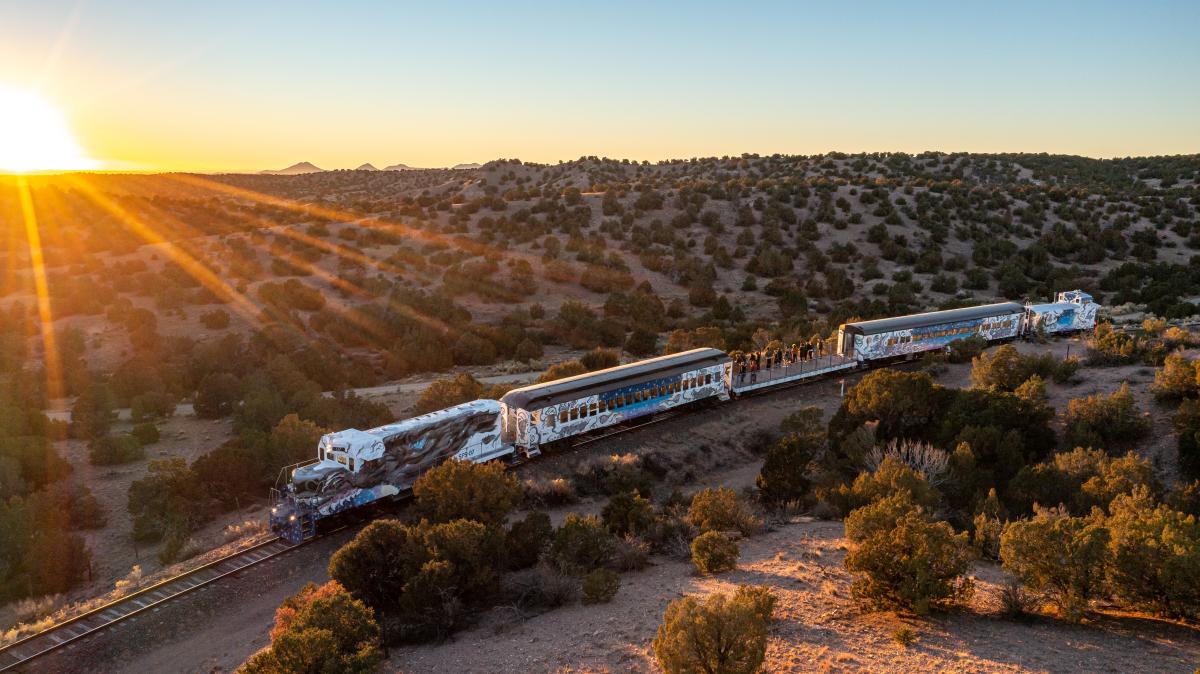 Hop aboard Sky Railway, Santa Fe's new adventure entertainment trains. These two former Santa Fe Southern Railway engines have been reimagined with a team led by Game of Thrones author George R.R. Martin, and feature visuals that reference his work in the form of a graffiti-art-inspired dragon and a wolf, created by renowned artist Joerael Numina. Rolling merrily along the 18-mile stretch of track between The City Different and Lamy depots, Sky Railway trains offer holiday-themed experiences, murder mysteries, foodie forays, performance art, and more.
 
Now on to what's always tried and true.

8. 320+ Days of Sunshine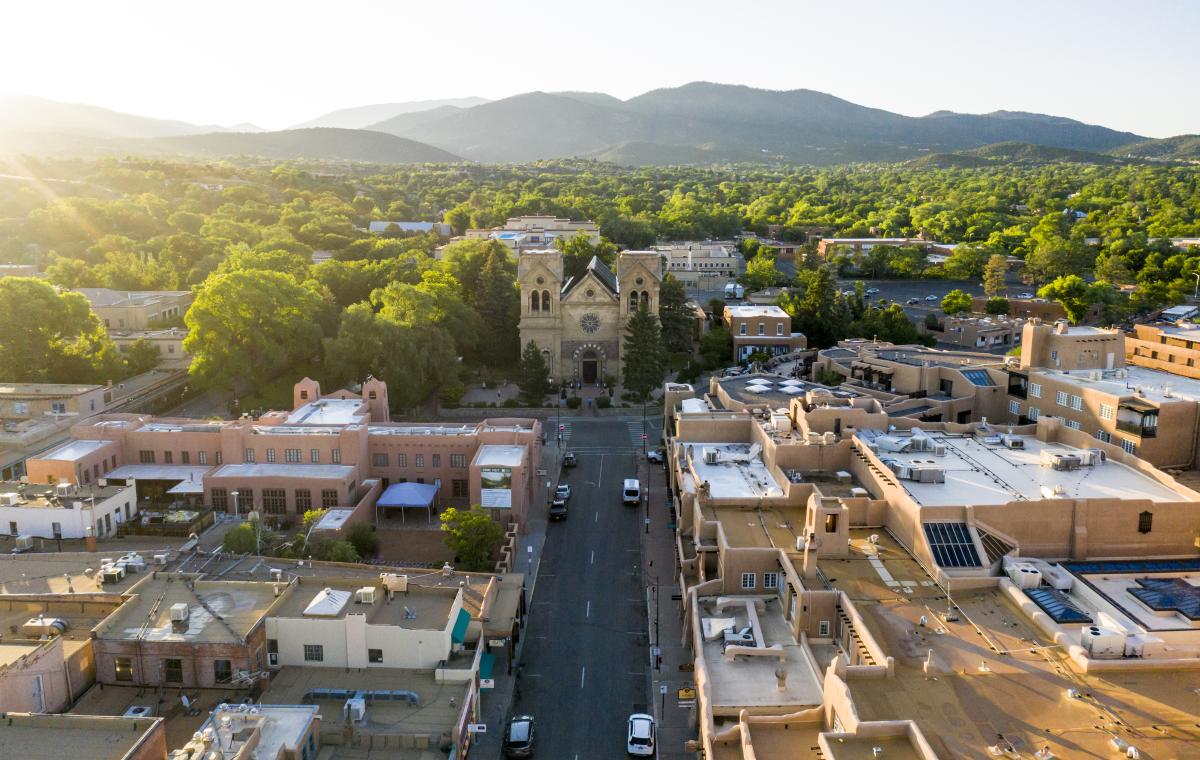 With our sunshiney day average far exceeding that of the national average (205!), chances are nearly guaranteed that you will have beautiful, blue sky weather, no matter which of our distinct four seasons welcomes you. With our semi-arid climate, you'll love the low humidity. With our small population, you'll love the freedom to move about without the hassles of traffic or long lines. And you can expect some of the cleanest air you've breathed in a long time.


9. Santa Fe Farmers' Market

Since the late 1960s and the early days of the farm-to-table movement, farmers have gathered on Saturdays in the capital city of Santa Fe to sell their produce. And today is no different, except that now more than 150 vendors from 15 different counties gather each Saturday year-round in their very own building and space at the Santa Fe Railyard to sell their fresh food! (A robust market happens on Tuesdays, too.) The Farmers' Market mornings are a highly social scene, definitely the place to be, not only because buying locally from growers you know is a healthy personal choice, but because Santa Fe is a community that believes in supporting small farms and sustainable agriculture. Swing by for a just-plucked tomato, some fresh flowers, or a muffin made with local ingredients.
 
10. Very Walkable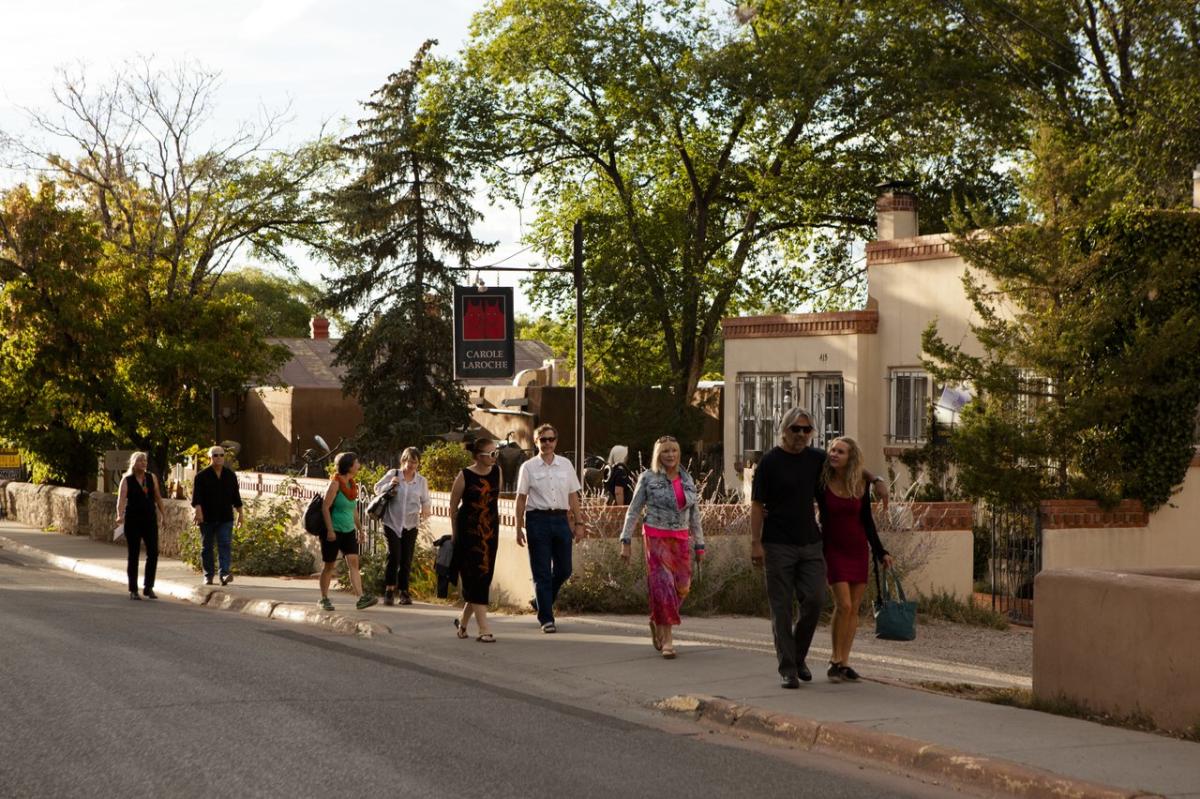 Santa Fe is proud of its distinctive neighborhoods, each offering a welcome window into our culture. Most are best seen on foot, so you do not miss the allure of a shop window, the spontaneity of an outdoor sculpture, or the smell of the chile wafting through a door. Try the half-mile-long Canyon Road and its charming adobe homes transformed into 100+ galleries, restaurants, and shops. Or the burgeoning Railyard District with its contemporary lofts, galleries, museums, and breweries, its community garden and 10-acre park. 


11. Native American Artisans Portal Program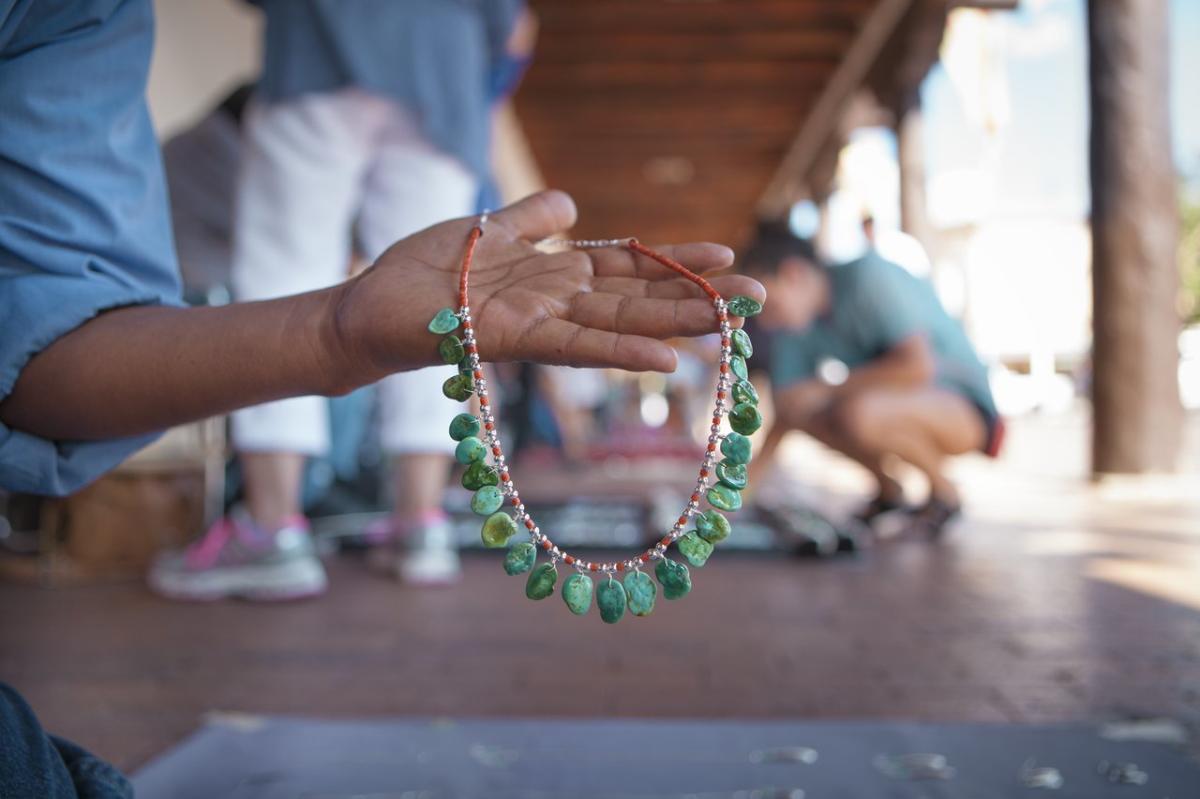 Every day from 8:30 a.m. to 5 p.m. under the portal of the Palace of the Governors on the Plaza, the oldest continuously occupied public building in the United States, you can interact with and purchase art from artisan vendors of 23 federally recognized Native American Tribes, Pueblos, or Nations in New Mexico. More than 1,500 artisans are authorized to participate, each having demonstrated technical mastery of their chosen craft, including pottery, some textiles, and jewelry made of traditional materials such as turquoise, coral, and silver.


12. Extensive Outdoor Terrain, including More than 300 Miles of Hiking Trails

Amid the towering Sangre de Cristo Mountains to the east, the Rio Grande Valley to the south and west, and the Jemez Mountains for your sunsets, enthusiasts can often ski, bike, hike, fish, and paddle, all in the same week. From the mountain slopes of Ski Santa Fe to the foothill trails of Santa Fe's Dale Ball Trail system and the waterways of Northern New Mexico, there is an abundance of beautiful terrain, access to which can be just minutes from the historic Plaza.


13. Santa Fe Opera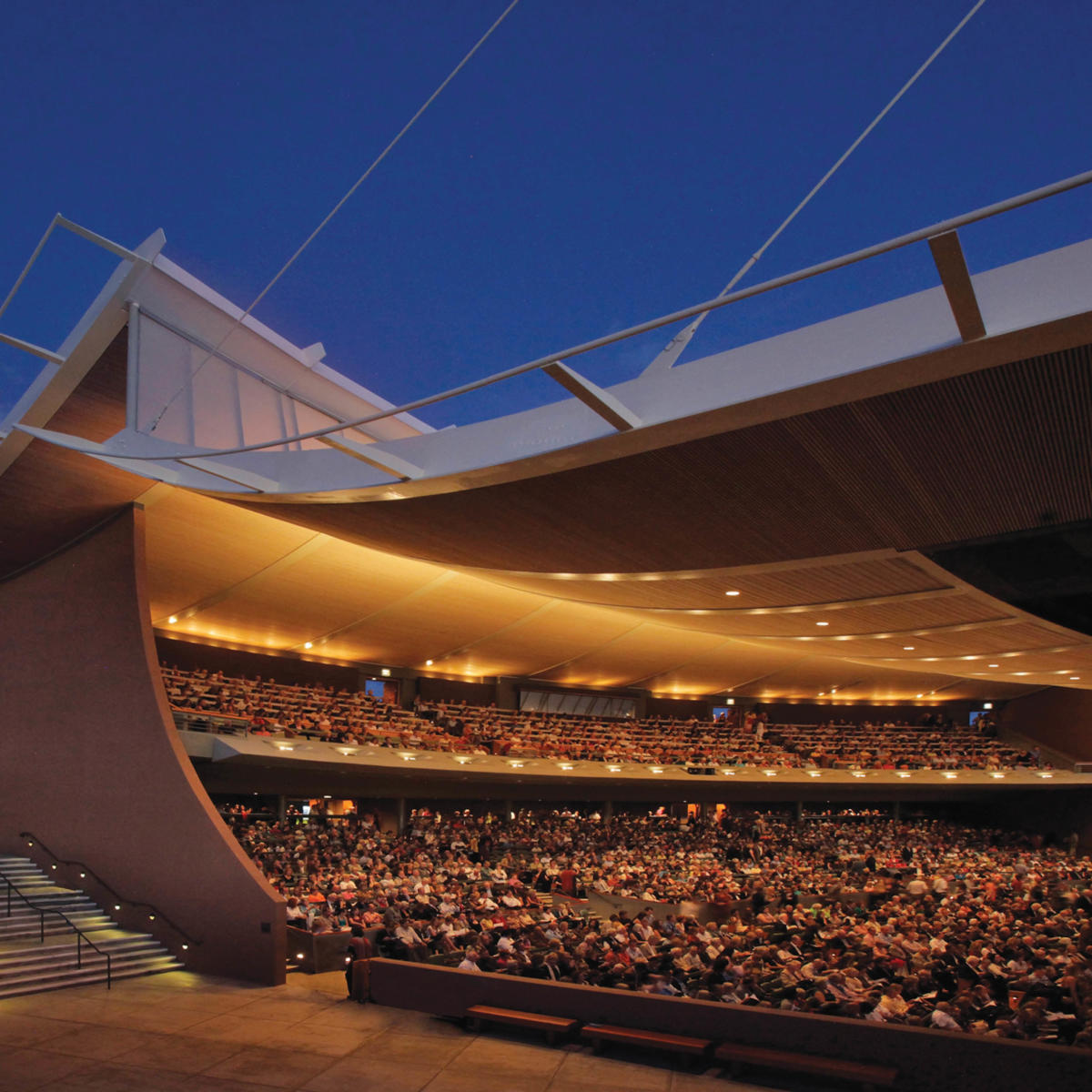 Since 1957, newcomers and opera lovers alike return each year for world-class productions by one of America's premier opera festivals. Revel in extraordinary performances by international operatic superstars under a dazzling Santa Fe summer sky. Set in a peaceful and rugged high desert landscape, the venue is an architectural wonder and there's not a bad seat in the house. The 2022 season features Carmen, Falstaff, The Barber of Seville, Tristan Und Isolde, M. Butterfly.
 
14. Home of the Original Meow Wolf

A darling in Santa Fe, the original Meow Wolf, designed to deliver immersive, interactive experiences to transport audiences of all ages into fantastic realms of story and exploration, is the brainchild of an artist collective with support from Game of Thrones creator George R.R. Martin. Come see the award-winning House of Eternal Return, a multidimensional mystery house with secret passages, portals to magical worlds, and art exhibits along with an all-ages learning center and cafe!

15. Ski Santa Fe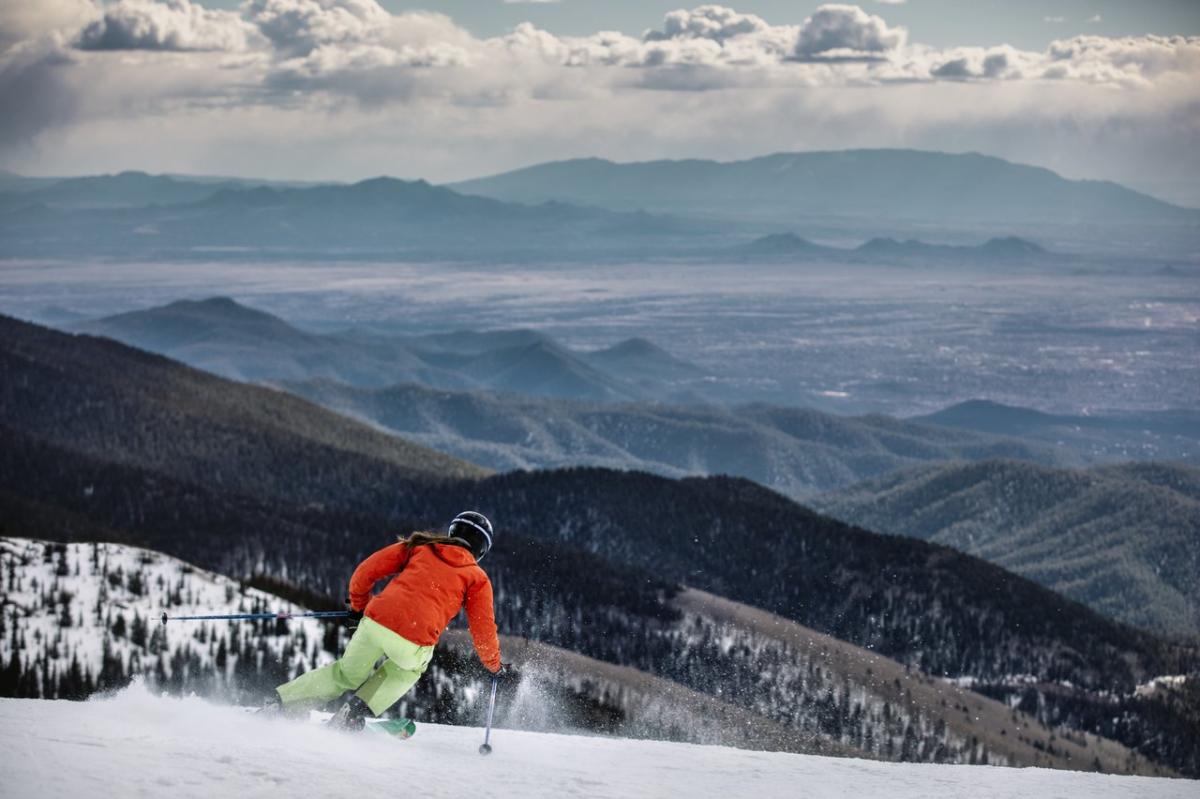 Located just 16 miles from the heart of downtown, Ski Santa Fe offers some of the finest ski slopes in the Southwest, and some of the fluffiest snow. With a base elevation of 10,350 feet and a peak elevation of 12,075 feet, Ski Santa Fe offers expansive vistas of all the beauty that is Northern New Mexico, plus terrain for every skill level with 86 trails (more if you make your own through the trees!). The rental shop is well equipped, as is the on-site retail shop. Choose from two eateries with outdoor decks for soaking in the rays while refueling with delicious regional dishes.
 
16. The City Different's Distinctive Architecture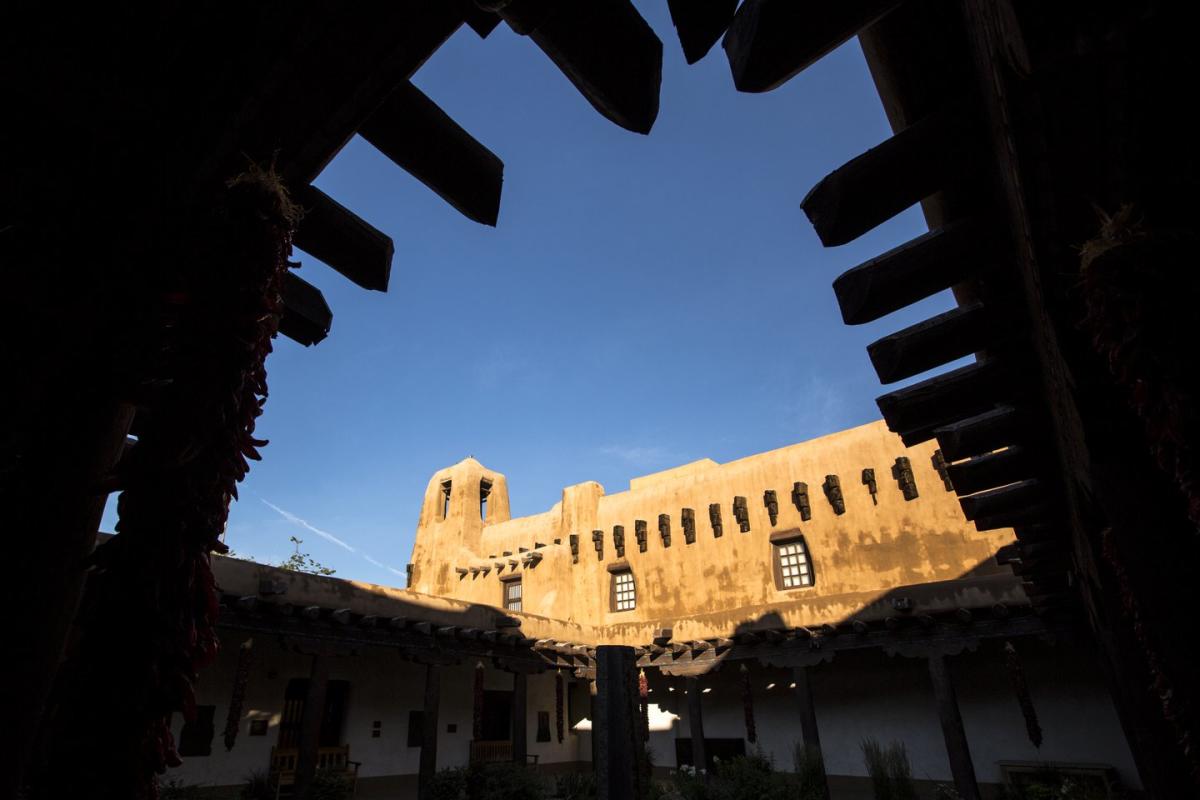 In the early 1900s, the "City Beautiful Movement" was sweeping the United States and all state capitals were invited to join. Officials in Santa Fe knew their city was already beautiful, and that their unique and historic "Santa Fe Style" just needed codifying. In 1912, as New Mexico became a state, Santa Fe released a style preservation plan. Derived from its heritage, the prescribed Territorial and Spanish Pueblo Revival look that originated with the Pueblo Indians, the area's first people, is the aesthetic you see today.


17. Established Filmmaking Destination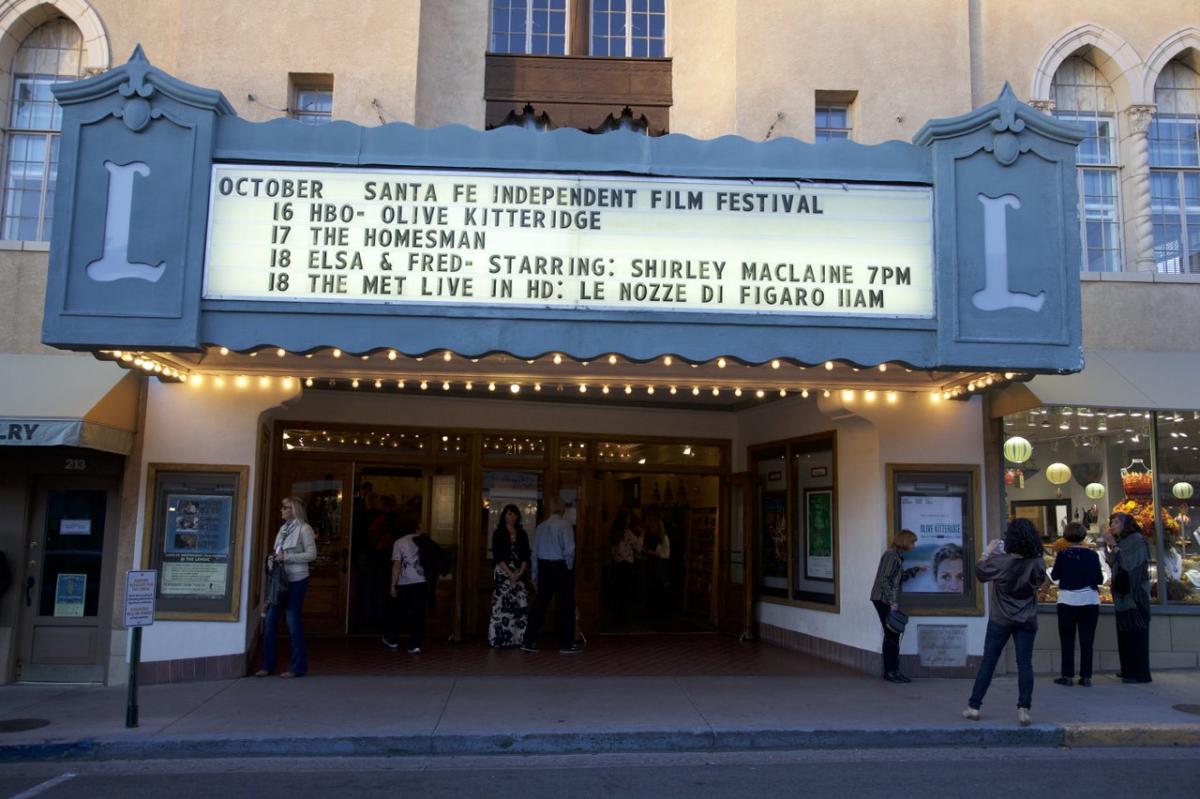 New Mexico is a growing hub for the film industry, particularly with the presence of Netflix nearby, and five Western sets. Be a film tourist guided by the film office's handy maps depicting the sights of major films and shows made in New Mexico. Or sit back and celebrate with The Santa Fe Film Festival, Santa Fe Independent Film Festival, or the Santa Fe Jewish Film Festival.
 
18. 250 Galleries, 20 Museums, Dozens of Art Markets

Santa Fe has been a top art market for decades with 250 galleries, 20 museums, several immersive art experiences, and dozens of art markets, including Indian, Spanish, and International Folk Art. Come to poke around, network, collect, or just learn more! Santa Fe's prized and prevailing creative culture has always had a positive influence on its citizens and the local economy, and of course, it's inviting for visitors as well! Don't just take our word for it: USA TODAY recently voted Santa Fe's Railyard Arts District #9 in its 10Best Readers' Choice Awards for Best Arts District. 
---
19. Feast Days & Dances at the Eight Northern Pueblos


The Eight Northern Pueblos are cultural treasures, dating back more than one thousand years, and every Santa Fe visitor should see at least one of them through a public celebration. Feast Days and Dances are scheduled throughout the year at Nambé (Nanbé Ówingeh), Ohkay Owingeh (formerly San Juan), Picurís, Pojoaque, San Ildefonso, Santa Clara, Taos, and Tesuque Pueblos. Remember to observe the etiquette and protocols of each tribe, and please keep in mind photography is not allowed more often than not. Call ahead to confirm.
 
20. Home to Dozens of Award-Winning Restaurants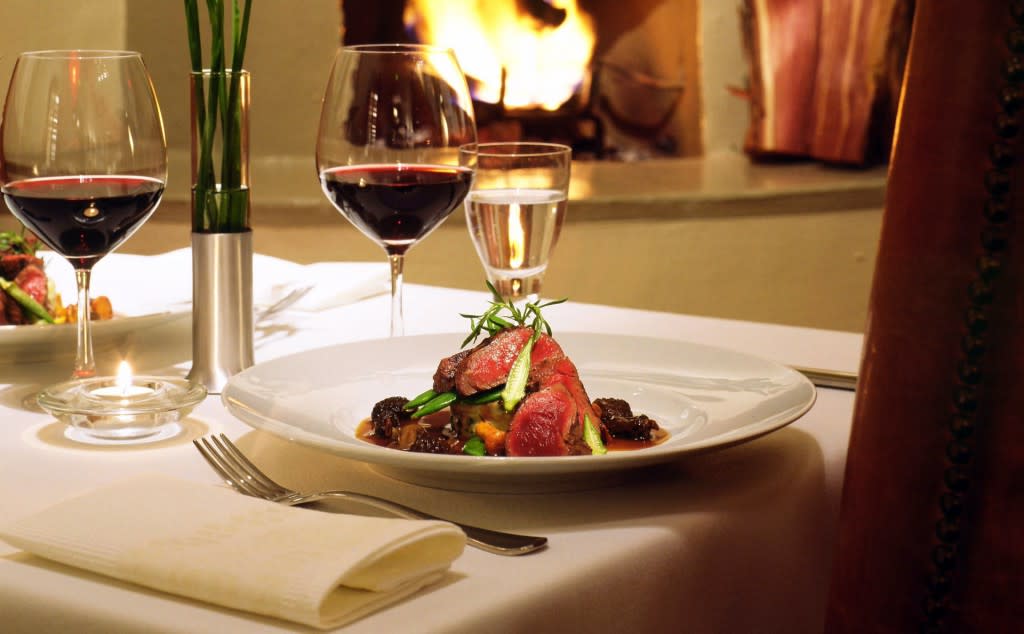 Without a doubt, you can eat very well in Santa Fe! Here you will find the only two AAA Four Diamond restaurants in the state—Geronimo on Canyon Road and Terra at the Four Seasons Resort Rancho Encantado. As well, you can enjoy the foods of eight nominated and winning James Beard Award recipients,  including "Best Chef: Southwest" Owner/Chef Mark Kiffin at the Compound Restaurant receiving top honors. And, Sazon and Geronimo recently topped Tripadvisors Travelers' Choice Awards' fine dining list. Truly all Santa Fe chefs are artists, always honing their craft, and integral members of our community, heralded for their talent, ingenuity, and service. 
21. The Destination for Chile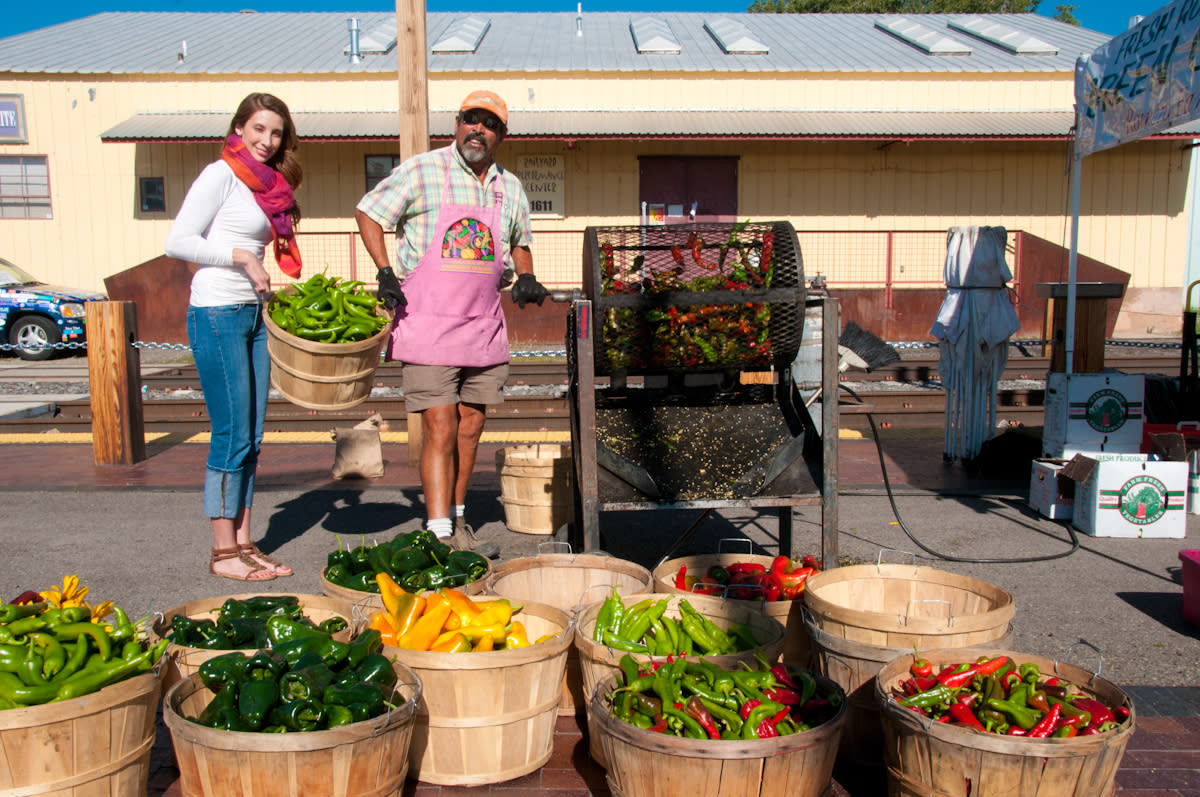 In 2020, New Mexico produced 68,000 tons of chile, with an estimated value of $52 million, making it the top cash crop in the state. While most of the magic happens 250 miles to Santa Fe's south in the "Chile Capital of the World," Hatch, New Mexico, across the state, restaurant owners and individuals alike eagerly await the arrival of the autumn crop to replenish their troves. "Red, green or Christmas?" is a question you should expect to be asked when you order New Mexican fare. Just ask your server which option packs the most punch or answer "Christmas," meaning a combination of green and red, perfect for those seeking the best of both worlds.

22. Ski in the Morning and Golf in the Afternoon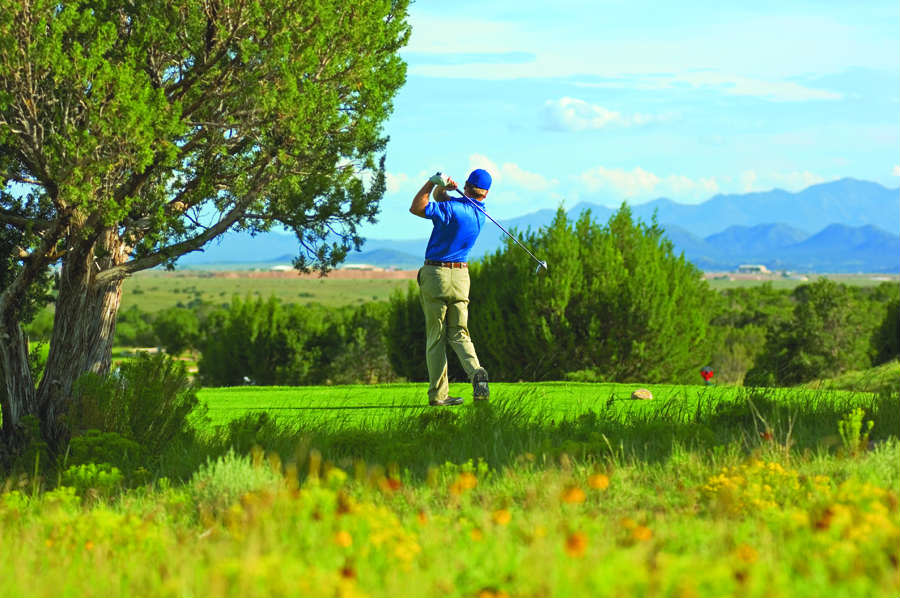 Santa Fe enjoys a wide range in elevation from 7,000 feet downtown to 12,075 feet at the top of Ski Santa Fe, so you might imagine there is also a range in temperature and climate. Locals are known to catch the 9 a.m. chairlift up the slopes, squeeze in a half-dozen runs, and make a 2 p.m. tee time at The City Different's public course Marty Sanchez Links de Santa Fe, dressed in an insulated wind shell, perhaps a beanie, and a large grin.
 
23. Living History of Anglo, Hispanic, and Native American cultures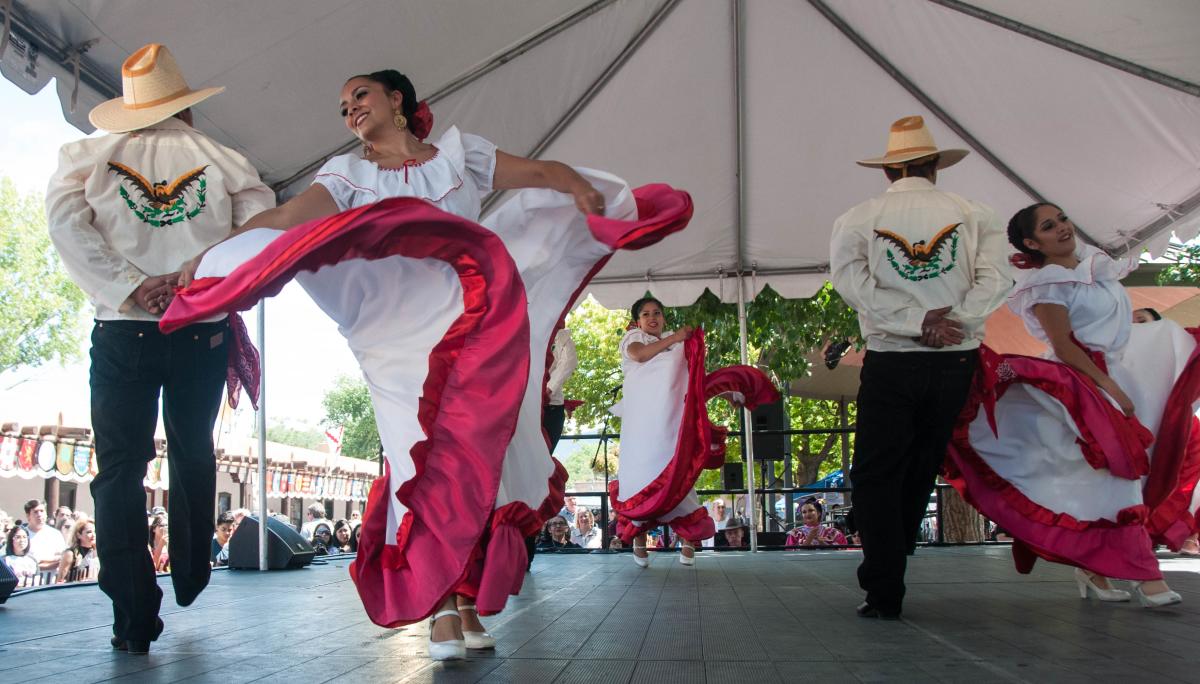 As the oldest capital city in North America, Santa Fe is endlessly studied as an exemplar of Southwestern culture. Through centuries of trade and governance, it evolved into a nexus of Native American, Hispanic, and Anglo cultures, and all three influences continue to mix, shaping one another as they do. Pueblo Feast Days, Santa Fe Fiesta, and other traditions have roots older than the United States, but newer traditions, such as the annual Burning of Zozobra—Old Man Gloom—and the Christmas Eve Canyon Road Farolito Walk have become equally representative of and important to Santa Fe. 
 
24. Santa Fe Margarita Trail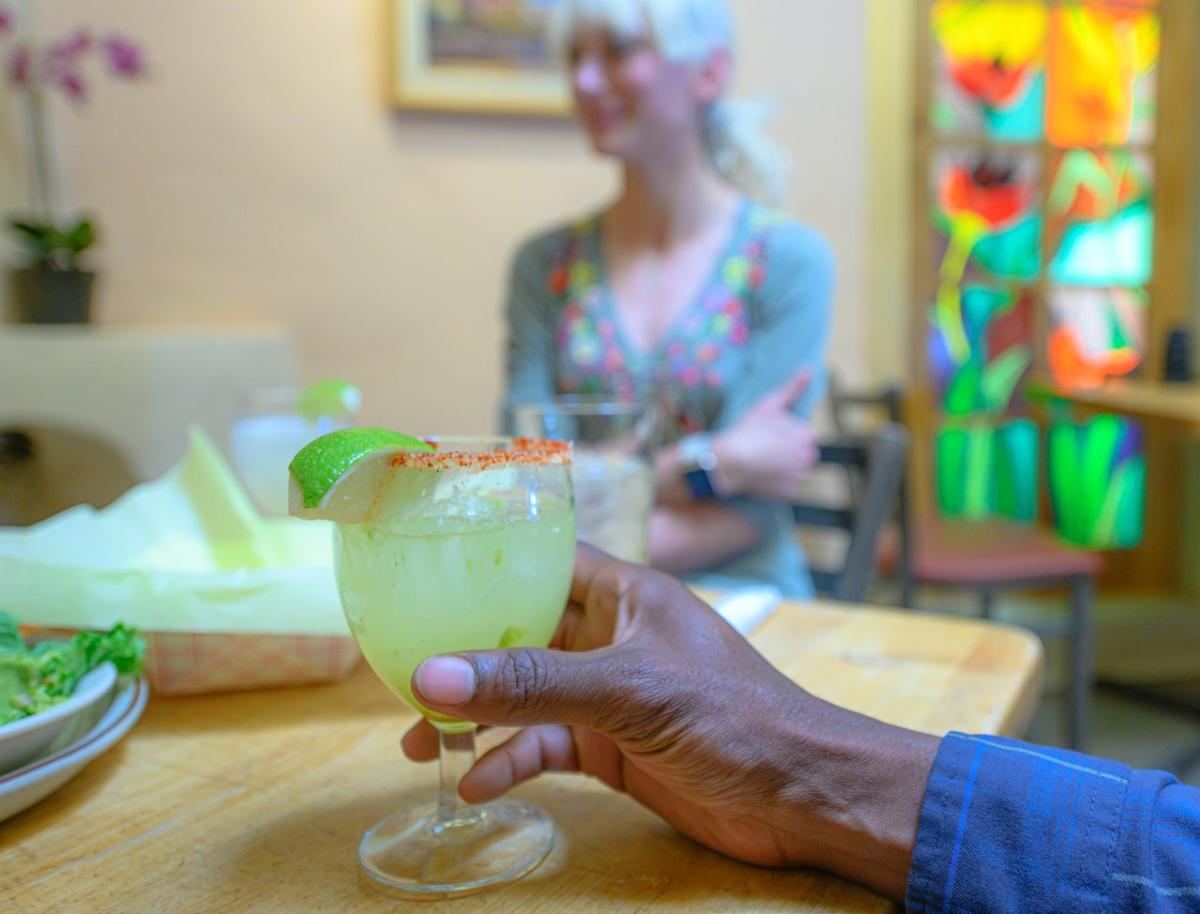 Taste more than 40 of the best margaritas in the world at Santa Fe's most popular bars and restaurants. Each locale has created an original, signature margarita, steeped in story for the Santa Fe Margarita Trail. Track your progress with the paper Passport,  available for purchase at any of the three Visitors Centers in Santa Fe or at participating restaurants or by downloading the app. 

25. Small, Easily Accessible Airport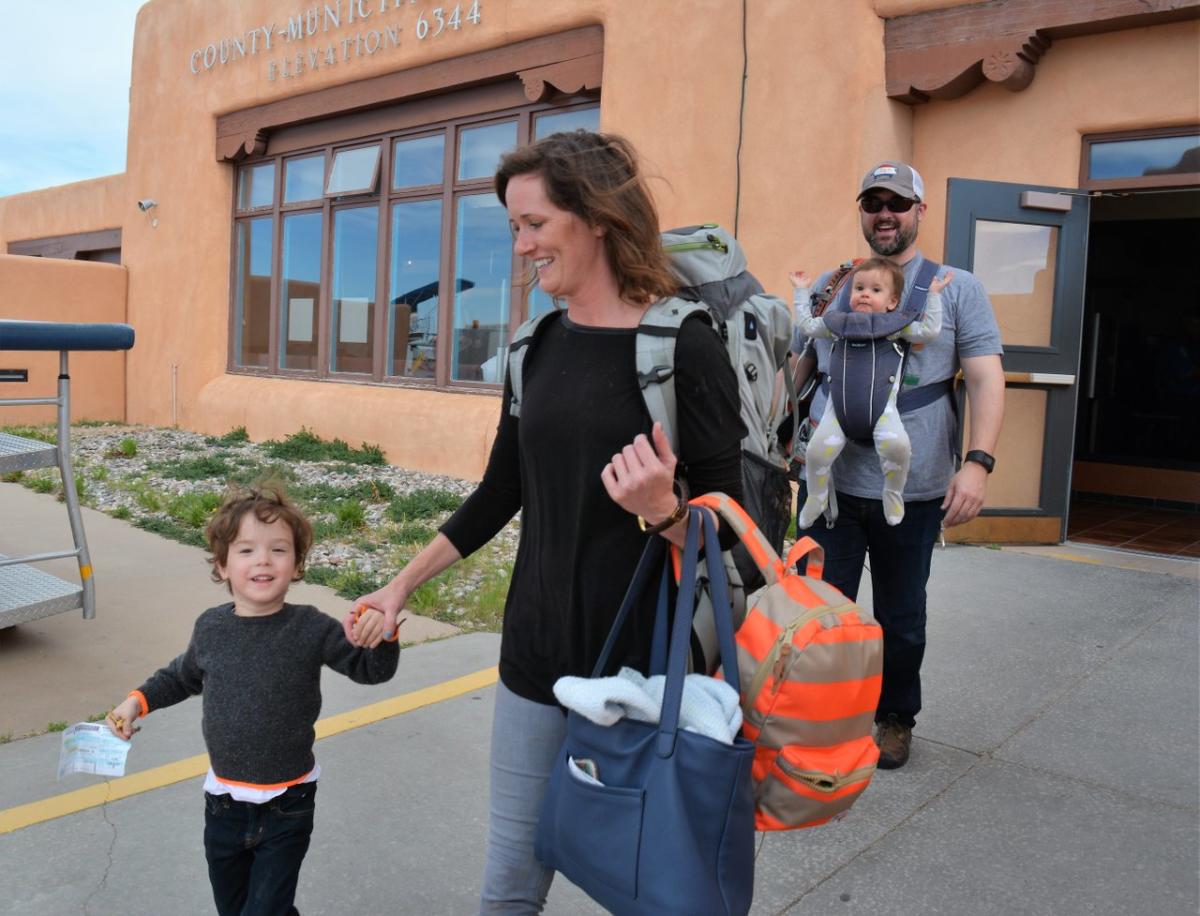 Fly directly into the Santa Fe Regional Airport from Dallas-Fort Worth and Phoenix via American Airlines and Denver via United Airlines. It's hassle free, convenient, and minutes from downtown Santa Fe.