Santa Fe is a perfect winter holiday getaway! The City Different never looked prettier dressed in all her holiday color and lights! Plus, our beloved historic traditions and annual celebrations are open for all to enjoy. Interested in bright blue skies with crisp frosty air and a ski-ready landscape? Got it. Love world-renowned regional cuisine? Try it here. Relish holiday music and the performing arts? Santa Fe has it all.
Ski Santa Fe
Locals will tell you that Santa Fe is a wonderful place to visit year-round, but during the winter months there's always something extraordinary in the air.
Take the scenic 16-mile drive that leads from the historic Santa Fe Plaza into the beautiful Sangre de Cristo Mountains—and you'll find you are at the base of Ski Santa Fe—an event in its own right.
High above The City Different, topping out at 12,075 feet in elevation, Ski Santa Fe has a wonderful range of terrain (83 trails in all), from welcoming beginner slopes to long cruisers, some heart-thumping bump runs, cool glades and tree runs, and even a few short chutes and small bowls. After a day on the mountain, return to Santa Fe for a hearty New Mexican meal or a drink by the fire. Be sure to take advantage of the affectionately known Blue Bus or 255 Mountain Trail Bus that provides service through downtown Santa Fe to Fort Marcy Park and then up Hyde Park Road to recreational areas and business along NM 475, including Ten Thousand Waves, continuing into the Santa Fe National Forest and then Ski Santa Fe.
---
Pueblo Feast Days and Dances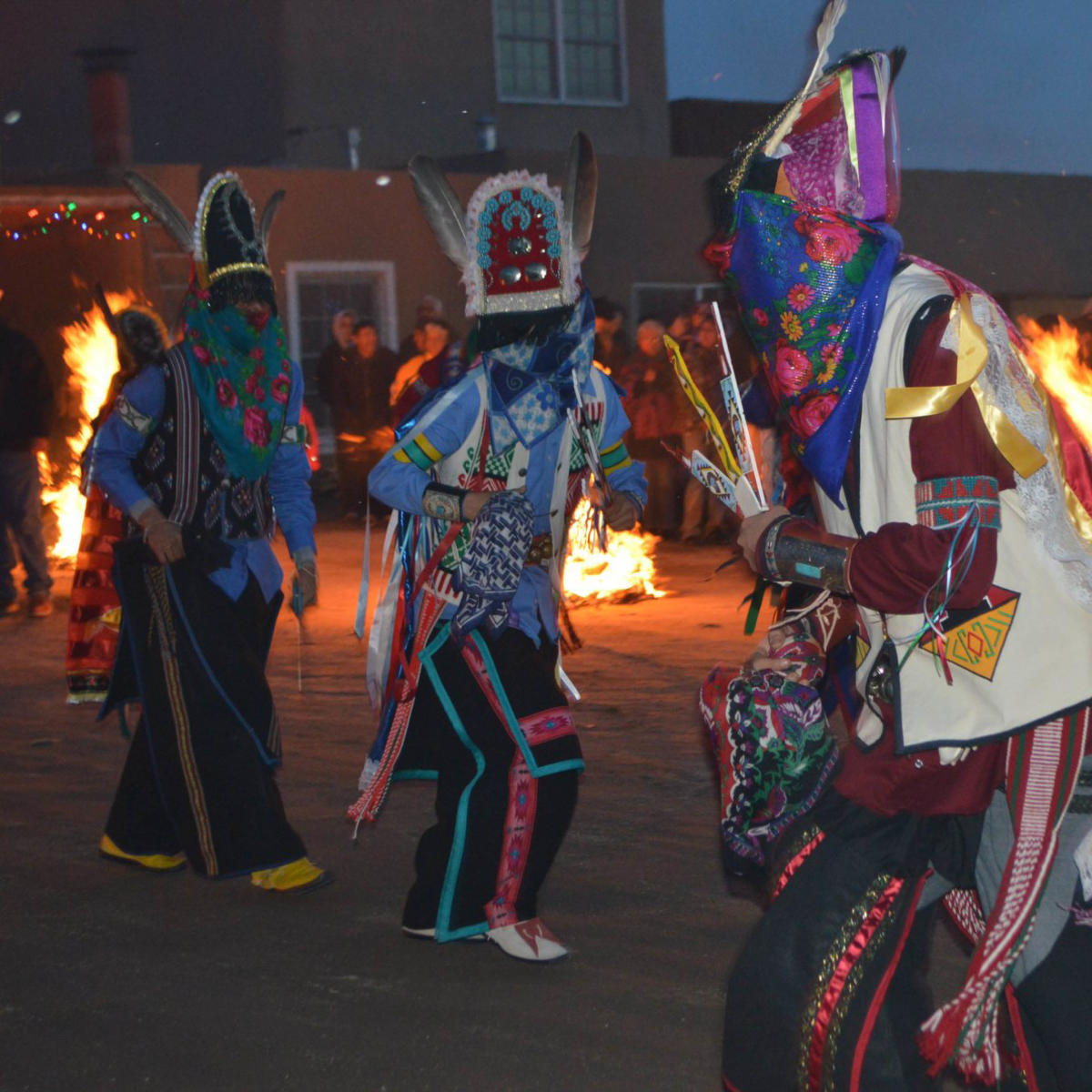 The time to rejoice in our culture is felt year-round, but December can give us the time to pause and behold the wonderful tradition of Native American Feast Days and dances at our Eight Northern Pueblos. Please confirm dates and follow proper etiquette. 
---
Canyon Road Fireside Artist Chat Series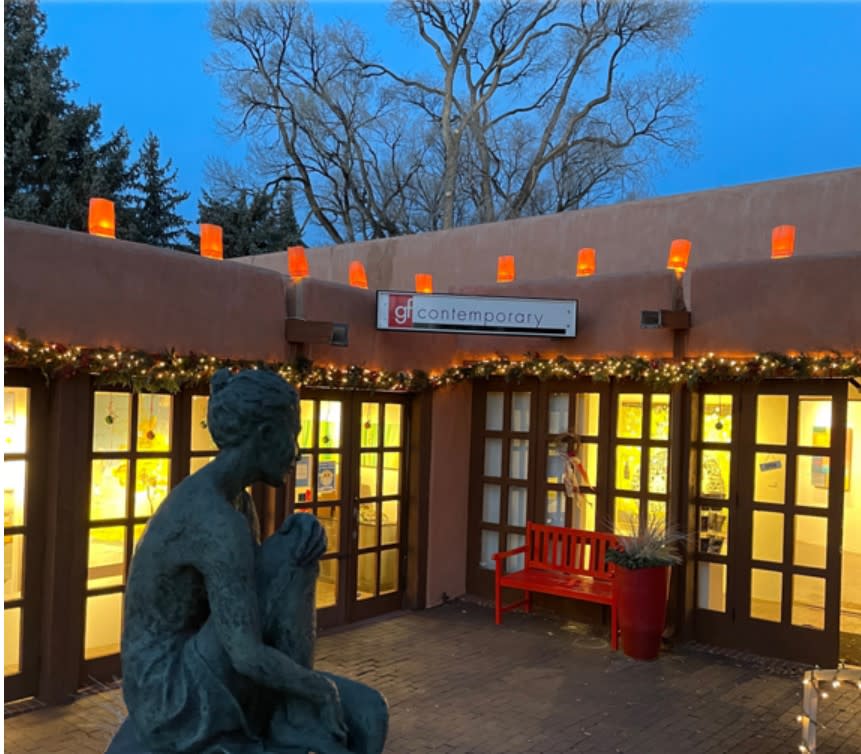 Welcome the winter season in celebration of art. Stroll Canyon Road to the five galleries hosting an artist or two from 4 to 7pm on Friday, December 3, 2021 for intimate conversations about art. Expect piñon-wood bonfires and farolitos, libations and music. Find out more through one of the participating galleries, which include GF Contemporary, Giaccobe-Fritz Fine Art, Winterowd Galley, Canyon Road Contemporary Art, and Kay Contemporary.
---
Salsa Navidad

(Photo courtesy of Performance Santa Fe and Luxe Creative Imaging)
Performance Santa Fe presents Spanish Harlem Orchestra: Salsa Navidad. Celebrating their 15th year, the Spanish Harlem Orchestra, a three-time Grammy Award-winning Latin Jazz band presents their holiday show Salsa Navidad. The 13-piece ensemble, led by pianist Oscar Hernández, plays salsa-fied Christmas standards for one night only, December 7, 2021.
---
Nochebuena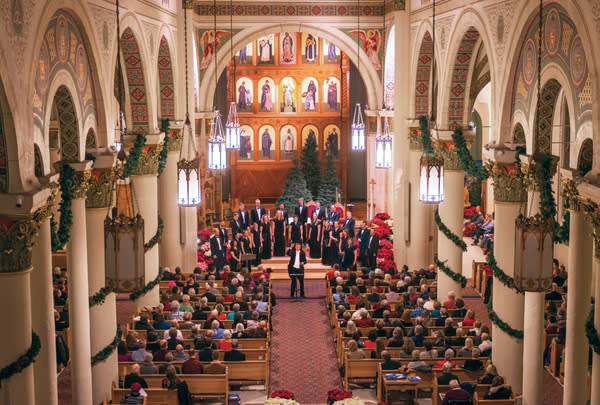 (Photo courtesy of Performance Santa Fe Desert Chorale)
The 2021 Winter Festival with Santa Fe Desert Chorale begins December 11 and runs through December 22, 2021. They present Nochebuena, a celebration of music by Hispanic composers performing new works and beloved carols from South, Central, and North America. (Nochebuena means good night, and refers to Christmas Eve. As well, the Flor de Nochebuena is the poinsettia.)
---
Christmas Treasures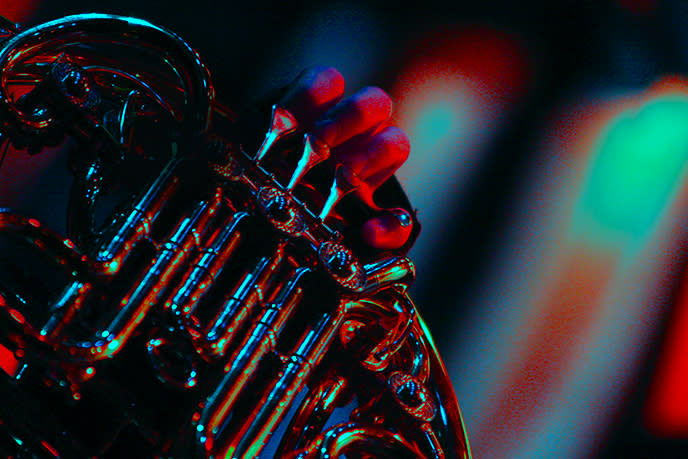 (Photo courtesy of The Santa Fe Symphony)
Fun for the entire family, this annual Christmas Pops concert from The Santa Fe Symphony brings to life many holiday faves, including selections from Petor Tchaikovsky's The Nutcracker Suite, Irving Berlin's White Christmas, Alan Silvestri's Polar Express, among many other favorites. The Santa Fe Youth Symphony will join as well. Check out Christmas Treasures for one excellent afternoon on Sunday, December 12, 2021.
---
A Baroque Christmas
For more than 30 years Santa Fe Pro Musica has performed "A Baroque Christmas," a Santa Fe favorite during the holidays. The Santa Fe tradition returns to the beautiful Loretto Chapel and will have performances from December 18–21 and 23–24, 2021 at 6 pm and 8:30 pm each evening. Composers include Handel, Telemann, and Vivaldi, and traditional Christmas carols. Clara Rottsolk (soprano) and Dominque Labelle (soprano) are the featured vocalists.
---
Entreflamenco Navidad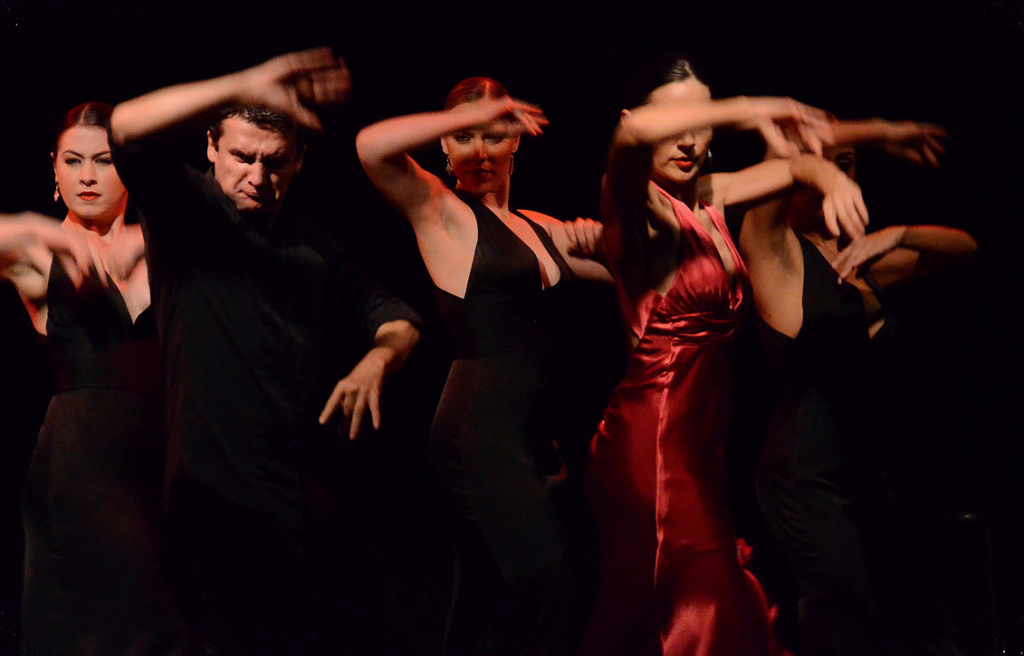 You will see these dancers perform up close.
Enjoy the thrill and passion of Flamenco dancing this holiday season in an intimate dinner theater setting. This special Spanish Christmas cabaret Entreflameno Navidad runs nightly December 20, 2021 through January 2, 2022.
---
Canyon Road Farolito Walk
One of Santa Fe's most beloved holiday traditions, the Canyon Road Farolito Walk, lights up the hearts and souls of thousands who stroll the iconic road on Christmas Eve. While touring Christmas lights is a tradition everywhere, the experience is totally unique in Santa Fe. After all, how many towns commit hours of preparation to creating an awe-inspiring display for just one night? The annual walk tours historic neighborhoods on the Eastside. This night is a truly magical and breathtaking experience you do not want to miss. The event takes place on December 24, 2021.
---
New Year's Eve on the Plaza
Santa Fe is set to ring in 2022 at the 6th Annual FREE New Year's Eve on the Plaza! Join us as we countdown to a peaceful and prosperous new year. In recognition of Santa Fe's signature status as The City Different, nothing dropsǃ When the traditional countdown ends, a Zia symbol crafted by a traditional Spanish colonial artisan will be raised at the stroke of midnight. We'll welcome the New Year to Santa with the age-old songs, Auld Lang Syne and Las Mañanitas, sung in a spirit of unity to say Bienvenidos 2022! Live entertainment, food trucks, hot cocoa, and stationary heaters and cozy piñon bonfires will delight and warm your evening.
Discover December and the holidays in Santa Fe—they are truly filled with magic and good cheer. December is one of the most festive times to visit Santa Fe. Bring a friend or family, or just give yourself the unique gift of a Santa Fe holiday that'll be a heartfelt memory.
Get a taste of The City Different! Order your Official Santa Fe Visitors Guide now or browse our deals and specials to help you plan your next trip to Santa Fe.