Christmas and New Year's Eve may be over but Santa Fe's winter wonderland is still going strong in The City Different. Just a gaze to the east and you will see the Sangre de Cristo Mountain's  gorgeous snowcap! Here are 6 happenings you'll want to take advantage of while you visit our historic city this February. See why Condé Nast Traveler named Santa Fe one of the Best Places to Travel in February.  
Embrace the Snow

Winter continues to wear her whites up high at our local "hill" with a base elevation of 10,350 feet and a peak elevation of 12,075 feet! Just 16 miles from downtown, Ski Santa Fe offers some of the finest ski slopes in the Southwest, and some of the fluffiest snow. AND some of the most expansive vistas, plus terrain for every skill level with 86 trails. The rental shop is well equipped, as is the on-site retail shop. Choose from two eateries with outdoor decks for soaking in the rays while refueling with delicious regional dishes, BUT if you want to rock out and groove while you eat and regain your energy, try Totemoff's. On Sundays, local musicians play live music for all to hear in the basin. For more ways to enjoy the snow, try one of these five winter adventures.
 
Treat Yourself to a Romantic Dinner at an Award-Winning Restaurant
The time to dine out in Santa Fe is … always, but with the Valentine's Day vibe upon us, a refreshing winter chill, and early sunsets, February is the month to go. With more than 400 restaurants, you can enjoy remarkable meals made with regional ingredients, but also luxuriate in international flavors and modern fusion options. What makes The City Different just a little extra special is that it is home to the two AAA Four Diamond restaurants in New Mexico—Geronimo on Canyon Road and Terra at the Four Seasons Resort Rancho Encantado. As well, you can enjoy the foods of eight nominated and winning James Beard Award chefs, including "Best Chef: Southwest" Owner/Chef Mark Kiffin at the Compound Restaurant. And, Sazón and Geronimo recently topped Tripadvisor's Travelers' Choice Awards' fine dining list. That said, you really can only get it right when it comes to cuisine in Santa Fe because all of our chefs are artists, always honing their craft, and integral members of our community, heralded for their talent, ingenuity, and service. Find a great spot here!
 
23rd Annual Santa Fe Film Festival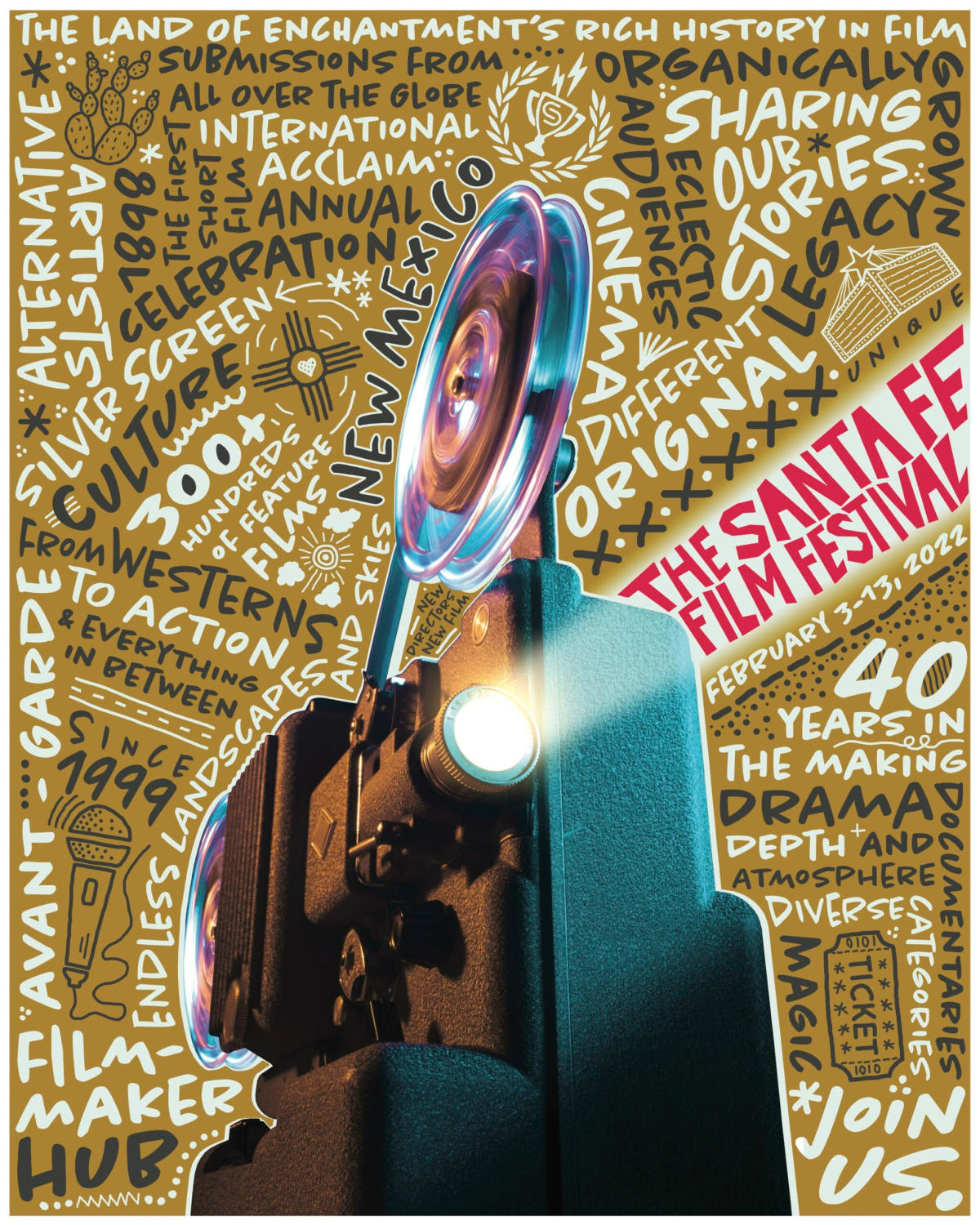 Buy tickets for the Festival, running February 3–20, 2022. (Graphic courtesy of Santa Fe Film Festival)
Celebrating all facets of cinematic arts, the Santa Fe Film Festival (running February 3–20, 2022) honors everyone working both behind the scenes and onscreen to bring the best of film creation, production, and showings to the public. This year, February 3–20, 2022, the Festival hosts more than 50 films and offers a hybrid viewing model with extended online screening opportunities as well as multiple in-person chances to see directors through Q&As, Panels, Red Carpet Interviews, Mini-Awards ceremonies, and Workshops, designed to help attendees in the film and television industry gain more insight. New for 2022: The Audience Choice Awards will be announced post Festival so the audience has a chance to screen the films and vote! Get your tickets!
 
Celebrate National Margarita Day (2/22/22)
Choose from 40+ one-of-a-kind margaritas along the Santa Fe Margarita Trail.
Yes, there is a day set aside to pay homage to the tasty cocktail, whose main ingredient—TEQUILA—is distilled from the extracted sugars of the heart of the blue agave plant! Conveniently, we can offer an easy way to celebrate. Taste more than 40 of the best margaritas in the world along the Santa Fe Margarita Trail at The City Different's most popular bars and restaurants. Each locale has created an original, signature margarita, steeped in story for the Trail. Track your progress with the paper Passport, available for purchase at any of the three Visitors Centers in Santa Fe or at participating restaurants or by downloading the app today! 
 
Get Contemporary at SITE Santa Fe
With a bold mission SITE Santa Fe has been committed to showcasing the most innovative visual art of our times, supporting new developments in contemporary art, encouraging artistic exploration, and expanding traditional museum experiences since 1995. February's lineup suggests they are absolutely on target with four events, including composer and musician Kaki King pairing her work with art exhibitor Helen Pashgian: Presences in an exciting dialog. 
 
Pick Up a Unique Find at the Mercado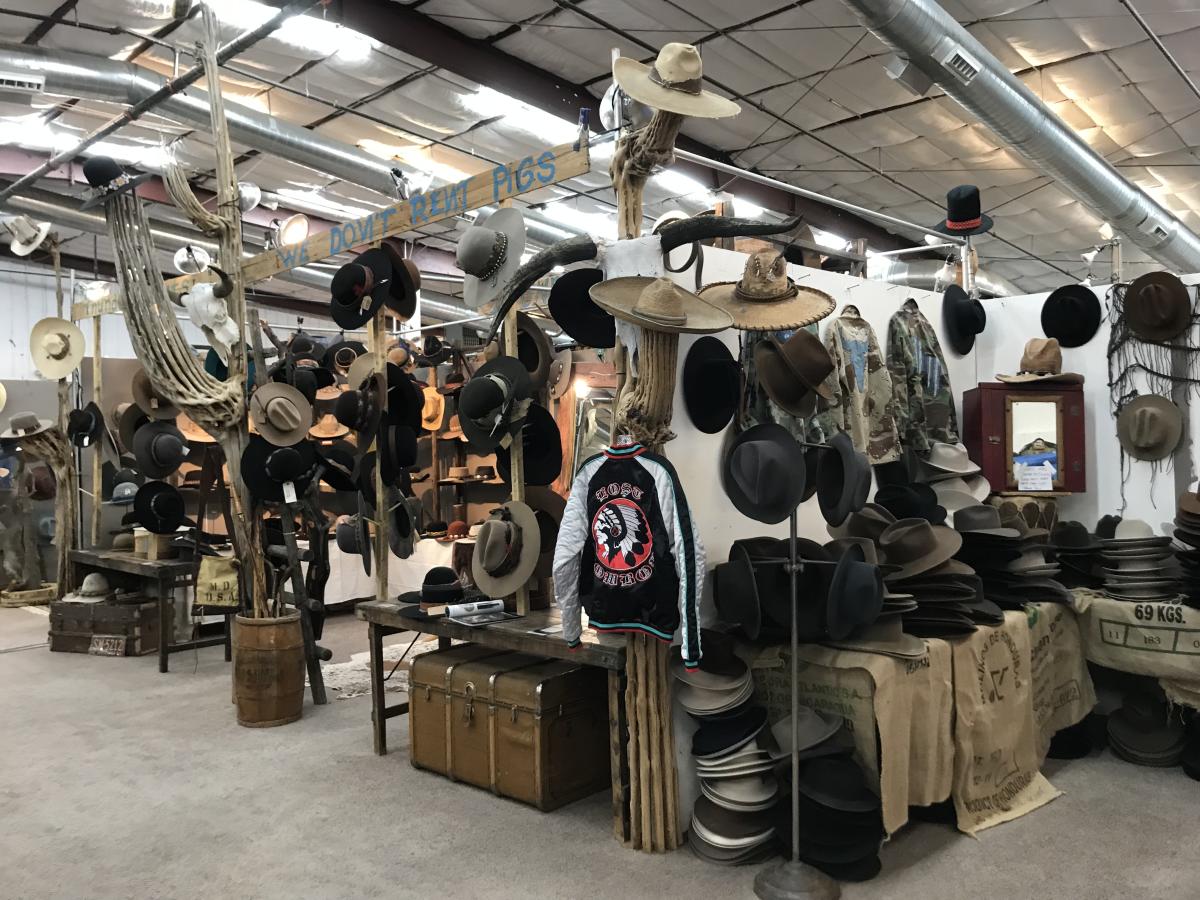 (Photo courtesy of El Museo de Cultural de Santa Fe)

Come in from the chill to peruse the illustrious winter mercado and its array of Americana, international folk art, vintage Western memorabilia, tribal and global fine art, as well as Native American jewelry and art, vintage and antique American and Western furniture and collectibles, books, textiles, clothing, and works of local artists. Conveniently located at the Railyard, El Museo de Cultural de Santa Fe Winter Market is open on weekends through May 29. 
---
Get a taste of The City Different! Order your Official Santa Fe Visitors Guide now or browse our deals and specials to help you plan your next trip to Santa Fe.