Shhh! Here's a little secret: October is one of the best times of year to visit Santa Fe. Temperatures drop and the crowds dissipate, a "secret season" visit allows you take part in some of the city's most exciting happenings. So here are the must-see events and activities in The City Different during the month of October!
---
50th Annual Harvest Festival
October 1 & 2, 2022
El Rancho de las Golondrinas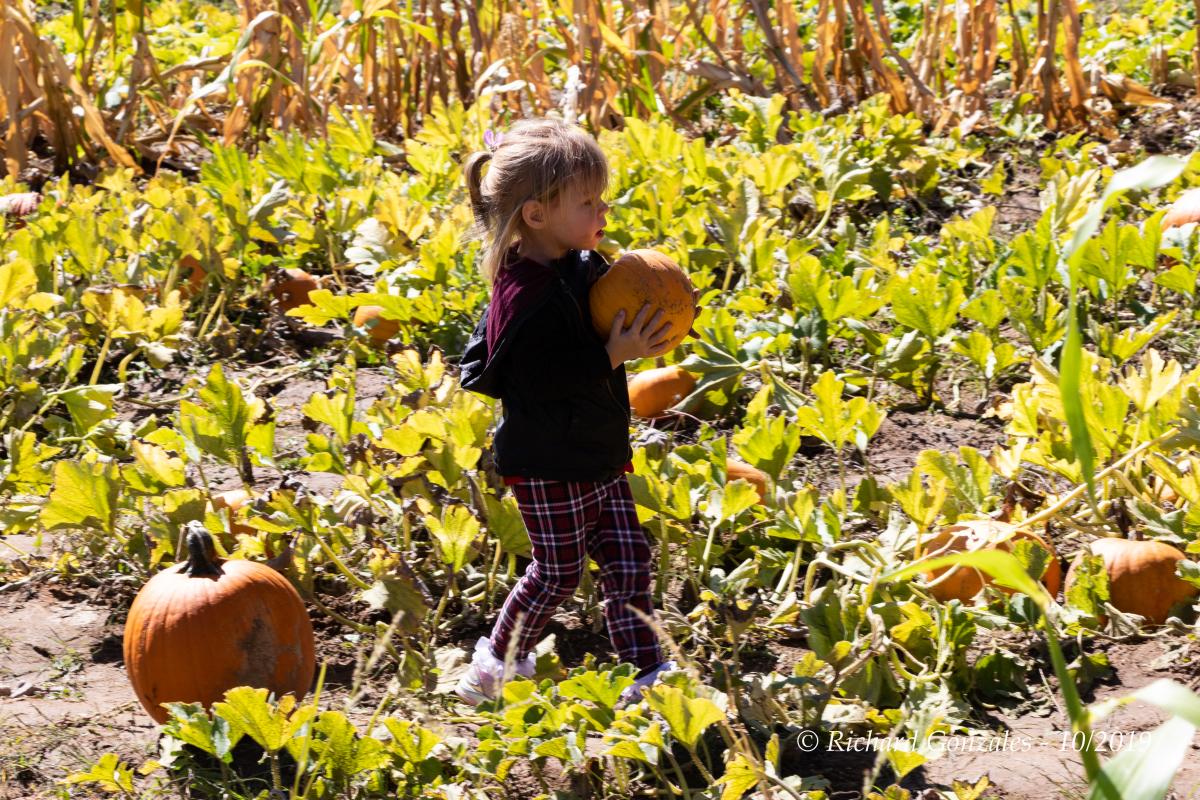 Taste syrup from a burro-driven sorghum mill, help make cider by cranking a traditional apple press, and pick a pumpkin from the scarecrow-guarded patch. Children can stomp grapes by foot, make cornhusk dolls, or roll their own delicious tortilla by hand. There is fun for the entire family at this long-running season-celebrating event.
---
Fall Activities at Ski Santa Fe
October 1 & 2; 8 & 9, 2022
Ski Santa Fe



Saturdays and Sundays through Balloon Fiesta week, Ski Santa Fe will run their Super Chief Quad chair for scenic rides through the aspens. Also enjoy live music, refreshments, including a beer garden, on the lodge deck, disc golf, and activities for the whole family. Visit Ski Santa Fe to learn more. (And season passes are on sale for the 2022–2023 ski season!)
---
Art Studio Tours
through October 2022
Northern New Mexico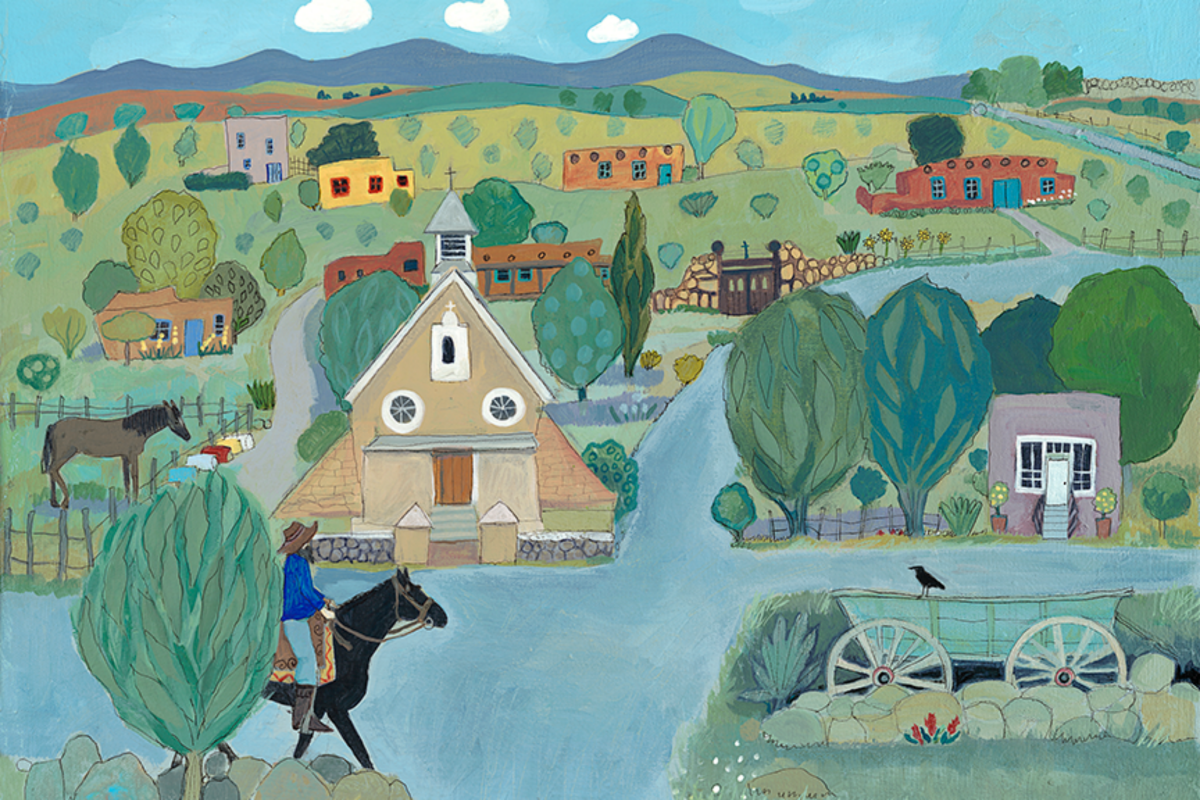 "Sunday Morning, Galisteo" by Julia Cairns, an artist with the Galisteo Studio Tour
No more than an hour away from Santa Fe on nearly every weekend in October, there's a community art studio tour, featuring several local artists, working in jewelry, sculpture, painting, textiles, and more. The intimate Pecos Studio Tour (Oct 1 & 2) features more than a handful of artists whose work you'll want to see. October 8–10, the Abiquiú Studio Tour, a self-guided, driving tour, takes you through the village of Abiquiú and the surrounding Chama River Valley on visits to the studios of many talented artists. During the 34th Annual Galisteo Studio Tour (Oct 16 & 17) artists open their studios, allowing you to experience their photography, paintings, pottery, ceramic art, jewelry, bronze sculpture, custom knives, and handcrafted traditional arts. Put one or all of these tours on your itinerary!
---
Take the Shuttle to the 50th Annual Albuquerque International Balloon Fiesta
October 1–9, 2022
Albuquerque


This is an event like no other! Hundreds of hot air balloons (500+, in fact) fill the sky at dawn and dusk for nine days, with races, night flights, and more. If you want to find a tranquil respite from the lively balloon action, consider lodging in Santa Fe and taking advantage of our $50 per person (plus a $3.50 processing fee) roundtrip shuttle service from three different hotels directly to and from Balloon Fiesta Park. To start planning, check out our guide on experiencing the Balloon Fiesta from The City Different.
---
50th Anniversary Fiesta Matanza
October 8, 2022
El Rancho de las Golondrinas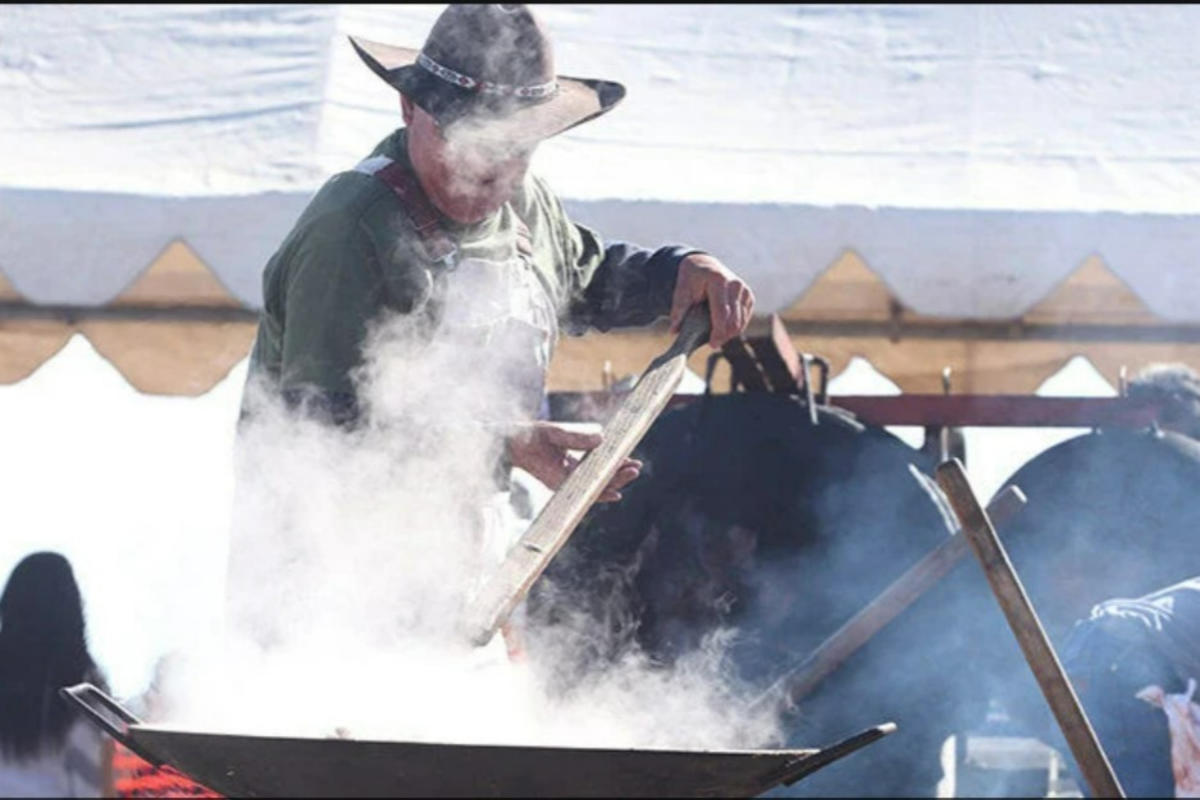 Photo by Jesse Moya
"The Ranch of the Swallows" celebrates its 50th year of being Santa Fe's beloved living history museum with a matanza, a traditional community pig roast designed to feed a rousing, grateful crowd. Famous local Steve Otero is the man in the apron running the food show, the accompanying entertainment includes music by local fave Nosotros and Las Flores del Valle, and the Lightning Boy Hoop dancers. Ranch chic attire is encouraged, and high heels are discouraged. Get your tickets for a legendary evening. 
---
Santa Fe Studio Tour
October 8 & 9; 15 & 16, 2022
Santa Fe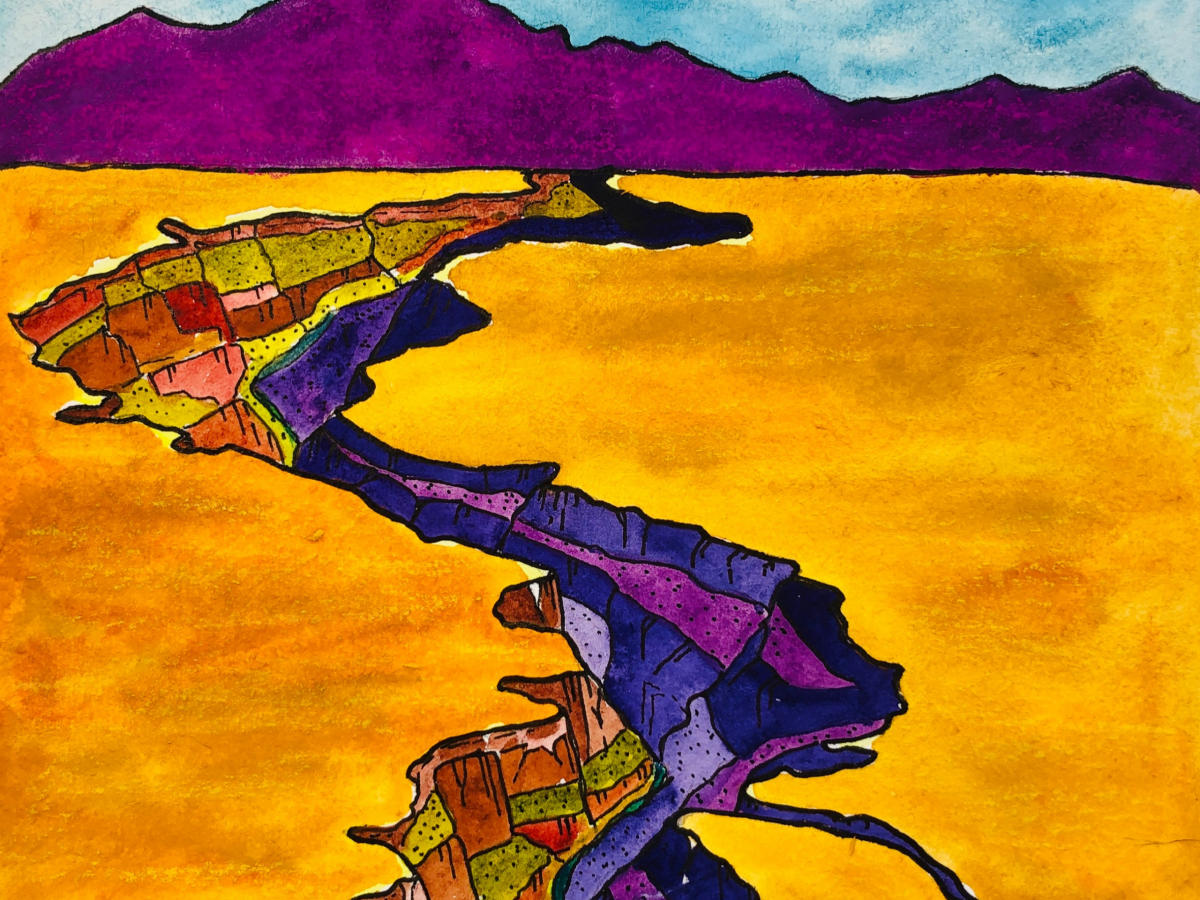 "Shadows in the Gorge Water" by Lisbeth Cort

There are so many artists living and working in Santa Fe, and this is your unique opportunity to not only see their latest work, but meet them in their creative working environments. If you are lucky, some of the artists may demonstrate their techniques. With nearly 75 artists in all types of mediums represented, the Tour is open over the course of two weekends to make sure you experience all it has to offer. Visit Santa Fe Studio Tour to learn more about the artists and the self-guiding app.
---
Santa Fe Indigenous Peoples' Day Weekend Celebration
October 8 & 9, 2022
Santa Fe Plaza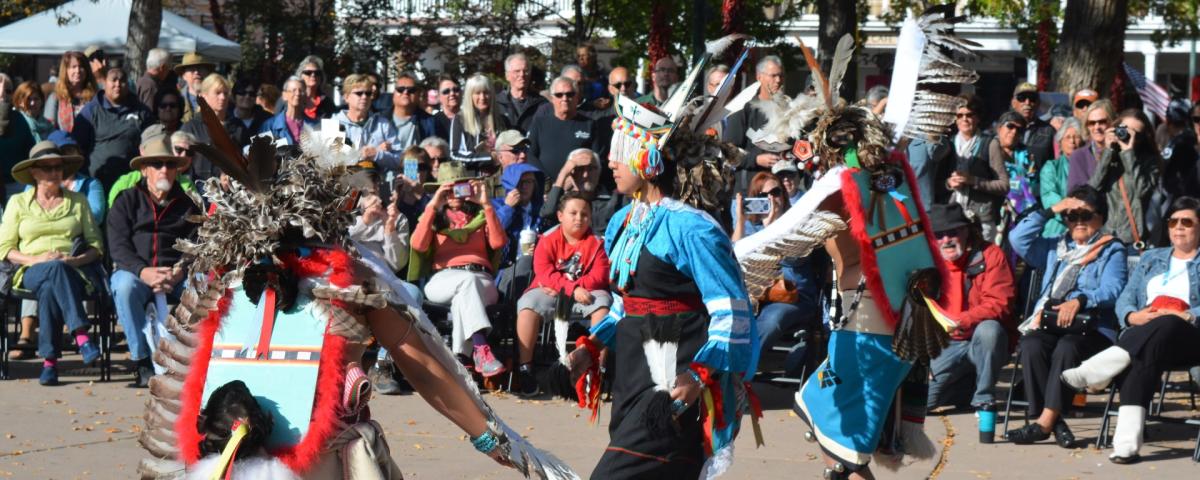 Join us for a two-day celebration of the citizens and cultures of the 23 Tribes, Nations, and Pueblos in New Mexico. Members of these groups will perform traditional dances and music on the gazebo at the Santa Fe Plaza. On the actual holiday, Monday, October 10, there will be separate celebrations hosted by the Institute of American Indian Arts, the Santa Fe Indigenous Center, and the Santa Fe Indian School.
---
Canyon Road Paint & Sculpt Out
October 15, 2022
Santa Fe's Canyon Road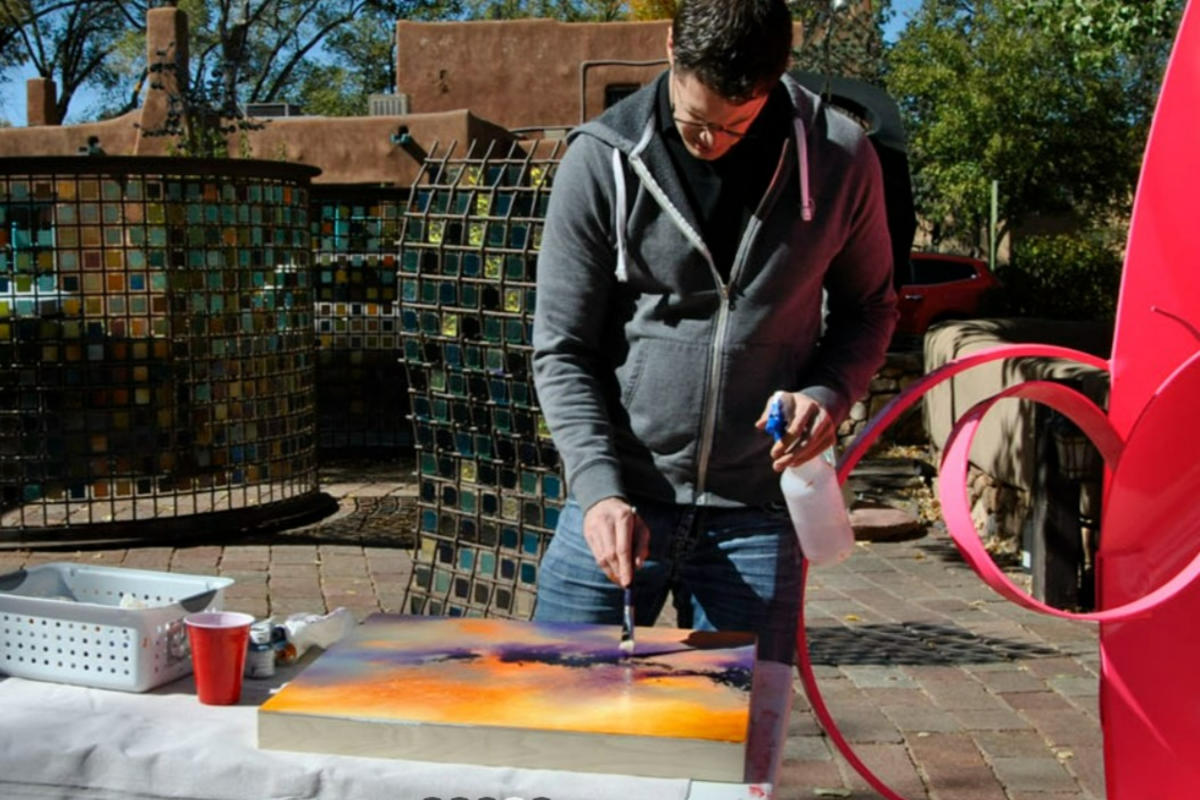 Watch as finished paintings appear from blank canvases. Enjoy sculptors creating their work using clay, wax, or stone. Artists working in every imaginable genre and media will fill the historic Canyon Road Arts District during the annual Paint & Sculpt Out.
---
14th Annual Santa Fe International Film Festival
October 19–23, 2022
Various locations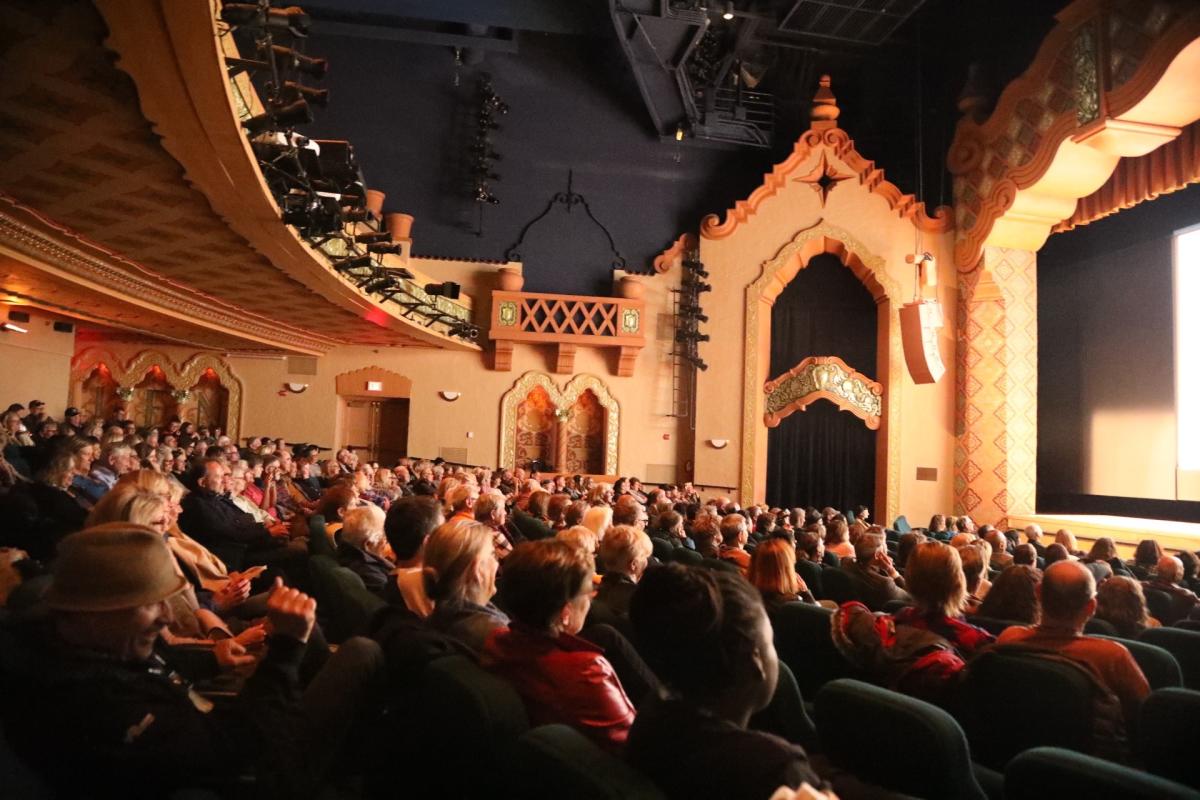 Lensic Performing Arts Center (Photo by Sage Paisner)

Referred to as "a young Sundance" by IndieWire, the 14th annual Santa Fe International Film Festival, presented by the Santa Fe Film Institute, hosts five days of independent and cutting-edge cinema, community events, filmmaker Q & As, select free screenings, educational workshops, a student day, and much more. Cheers to Lifetime Achievements Award winner Godfrey Reggio, who will be honored at the Festival, and following the ceremony is the world premiere of Reggio's latest film "Once Within a Time." The festival features more than 120 features and shorts in various venues across Santa Fe. Not to be missed!
---
Spirits of New Mexico's Past
October 22, 2022
El Rancho de las Golondrinas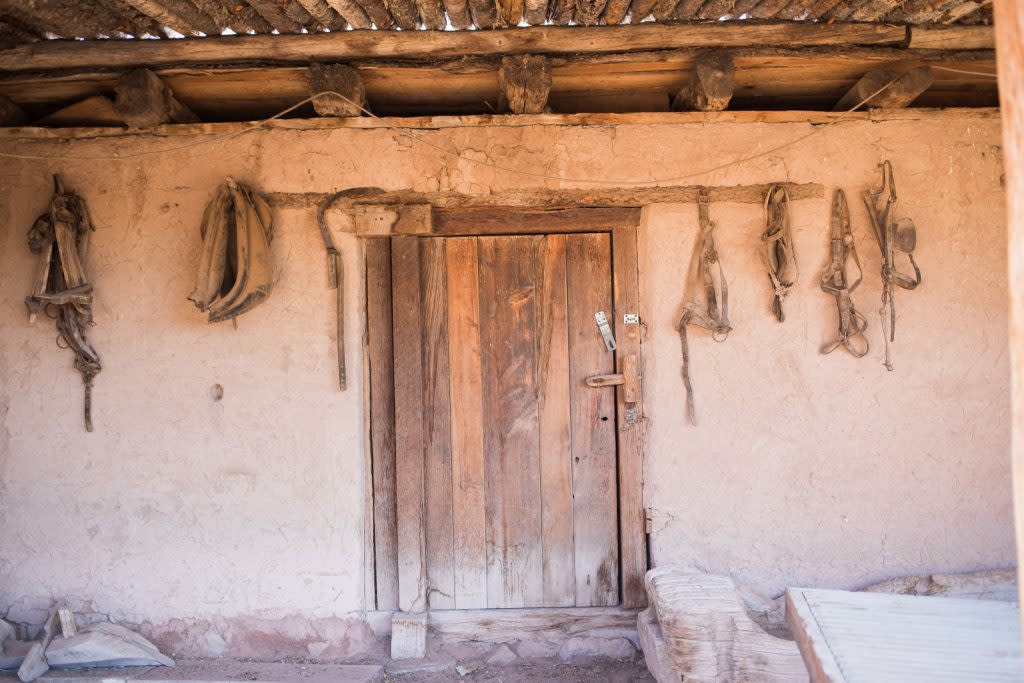 Original adobe building at El Rancho de las Golondrinas
Meet the ghosts of history who lived and died in the Land of Enchantment. Step back in time and encounter a diverse assortment of characters from New Mexico's illustrious and often little known past. Listen to their amazing stories and experience intriguing bygone events. Lit by lantern light and campfires, Santa Fe's wondrous historic site takes on a family-friendly but spooky Halloween atmosphere for one night each year.
---
Día de Muertos
October 28 & 29, 2022
Santa Fe Plaza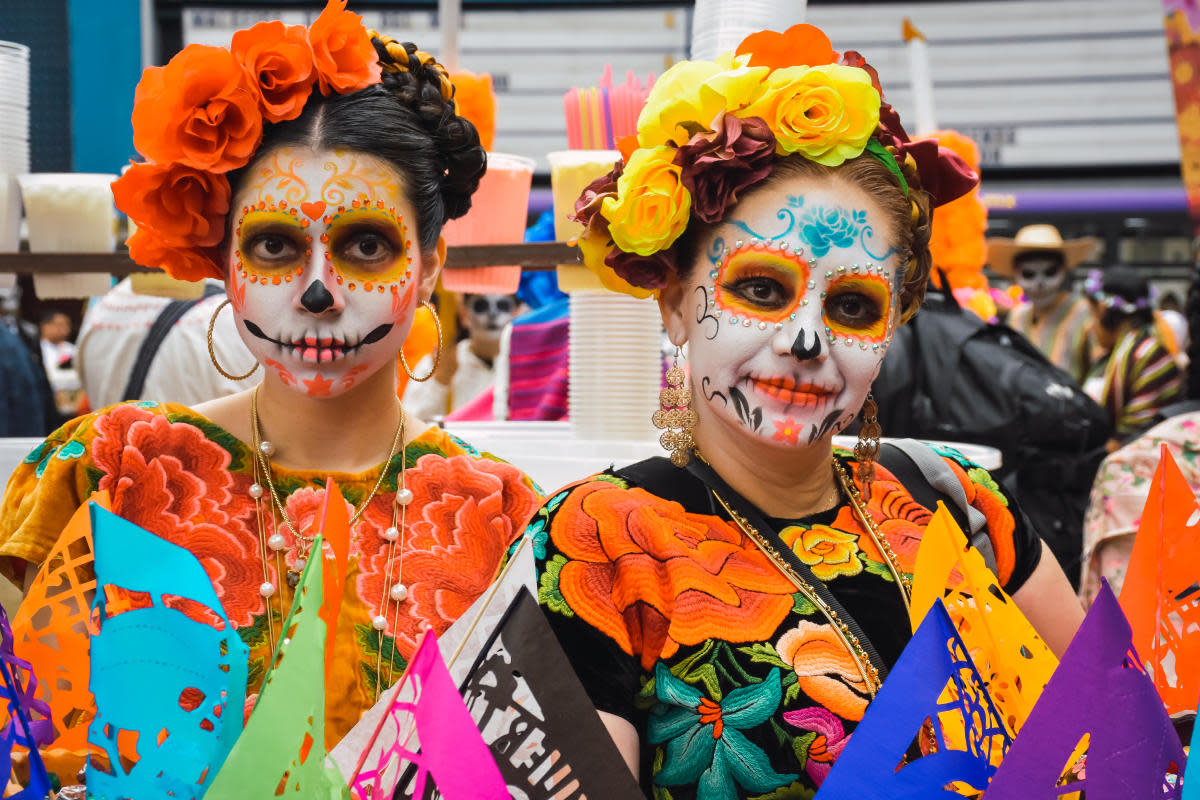 It's the inaugural Día de Muertos on the Plaza! Join your fellow Santa Feans as we honor all of our fellow ancestors on Friday, October 28 from 4–10 pm with festive mariachi music on the Plaza stage, festooned for the occasion with papeles picados (traditional colorful paper decorations). Grab a bite to eat and some refreshments from the variety of food trucks serving signature Mexican foods. Enjoy brightly colored masks, decorative skulls, and hundreds of marigolds!
Saturday, the celebration continues from 10 am to 10 pm with more music, decorative ofrendas—commemorative altars—and a candlelight parade.
---
Get a taste of The City Different! Order your Official Santa Fe Visitors Guide now or browse our deals and specials to help you plan your next trip to Santa Fe.