September in The City Different is a magical time. The smell of roasting green chile fills the crisp mountain air, while the aspens turn golden and shimmer with the breeze. Temperatures begin to drop, but the autumn event season really begins to heat up! Here are several of Santa Fe's can't-miss September events.
---
98th Annual Burning of Zozobra
September 2, 2022
The Burning of Zozobra is a unique cultural event that takes place the Friday before Labor Day weekend at the green and lush Fort Marcy Park just steps from downtown Santa Fe. The wailing, mythical creation is the legacy of local artist Will Shuster, who could likely not have imagined that the original 6-foot effigy he burned in his backyard in 1924 would become a 50-foot marionette and an annual source of community release and rallying.
Filled with paper "glooms"—expressed regrets and fears, divorce papers, speeding tickets, photos—by young people and adults alike, Zozobra is unable to cast a spell of darkness over Santa Fe for long. You watch and groove from a spot on the Fort Marcy Park grass as he burns in a musical, ritualistic, orchestrated ceremony, and with him all woes—until at least the following year! Read more via our blog.
This year, 2022, the ongoing Zozobra Decades Project, an annual journey through successive decades of Zozobra's existence, celebrates the 1990s era of plaid shirts, Pokémon, and all of that house, boy band, techno dance music you're nostalgic for!
The Kiwanis Club of Santa Fe has managed the pageantry since 1964, and the proceeds support area children's programs. More information, including tickets, merchandise, how and where to submit your gloom at Burn Zozobra. 
---
310th Fiesta de Santa Fe
August 28, September 2–11, 2022


If there's one tradition that captures the spirit of Santa Fe, it's the annual celebration, Fiesta de Santa Fe. This event is the longest continuously running celebration in the US! With the Mariachi Extravaganza, the Burning of Zozobra, beloved and time-honored parades—Desfile de Los Niños (aka, The Pet Parade) and Desfile de la Gente (aka Historical/Hysterical Parade)—concerts, culturally rich music performances and food booths, as well as arts and crafts markets, and more, Fiesta de Santa Fe embraces The City Different's complex past and present and is a feast for all of the senses.
---
Fall Activities at Ski Santa Fe
September 17–October 9, 2022, weekends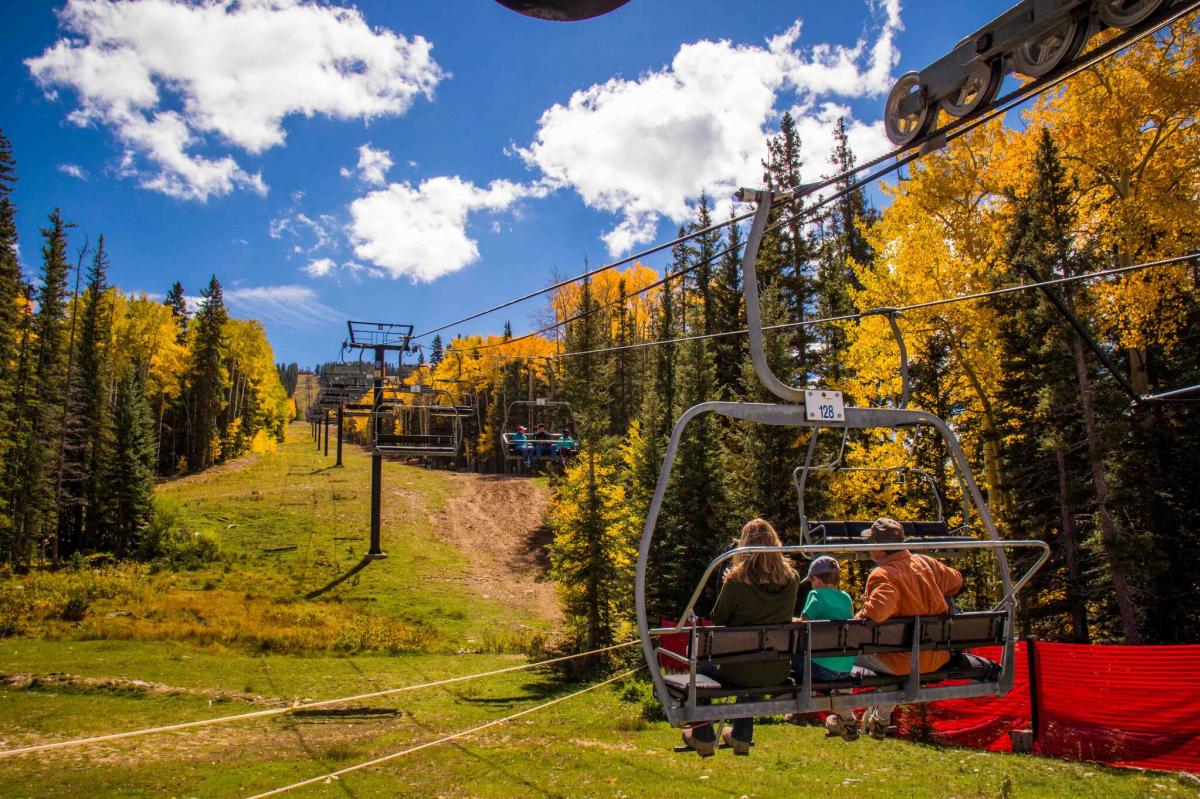 Saturdays and Sundays in September through Balloon Fiesta week, Ski Santa Fe will run their Super Chief Quad chair for scenic rides through the aspens. Also enjoy live music, refreshments, including a beer garden, on the lodge deck, disc golf, and activities for the whole family. Visit Ski Santa Fe to learn more. (And season passes go on sale for the 2022–2023 ski season on September 1!)
---
Green Chile Cheeseburger Smackdown
September 10, 2022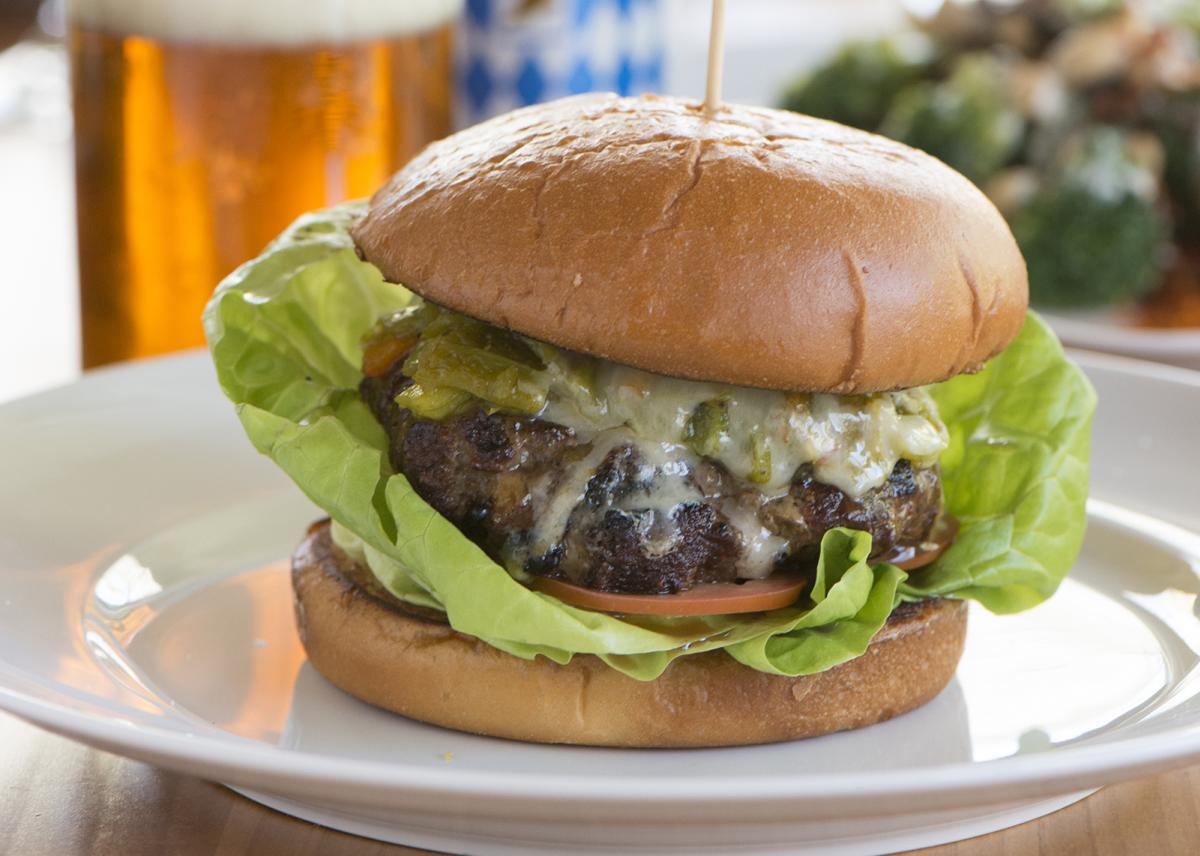 Winner of the 2017 Green Chile Cheeseburger Smackdown Honor—Blue Heron Restaurant
It's the battle of the burgers as the 8 chef/restaurant finalists go head to head to see who will win this year's best green chile cheeseburger title. Your host is the Santa Fe Brewing Company, selling you cool suds to go with your burger taste test. The event is sold out, but you can still enjoy great burgers from one (or all) of the four Santa Fe finalists: Agave Restaurant & Lounge, Luminaria Restaurant & Patio, Rio Chama, Terra at the Four Seasons Resort Rancho Encantado. Who will win the Green Chile Cheeseburger Smackdown title in 2022?
---
The Santa Fe Symphony 39th Season Opener
September 11, 2022


The Santa Fe Symphony & Chorus opens their 39th season at The Lensic, The City Different's historic performing arts center with a program titled A Thousand Nights. Enjoy a vibrant program led by multiple Grammy Award-winning guest conductor JoAnn Falletta, and featuring violin virtuoso Nikki Chooi, described by The New York Times as "vigorous and colorful." For more information, visit The Santa Fe Symphony. 
---
CloudTop Comedy Festival
September 15–17, 2022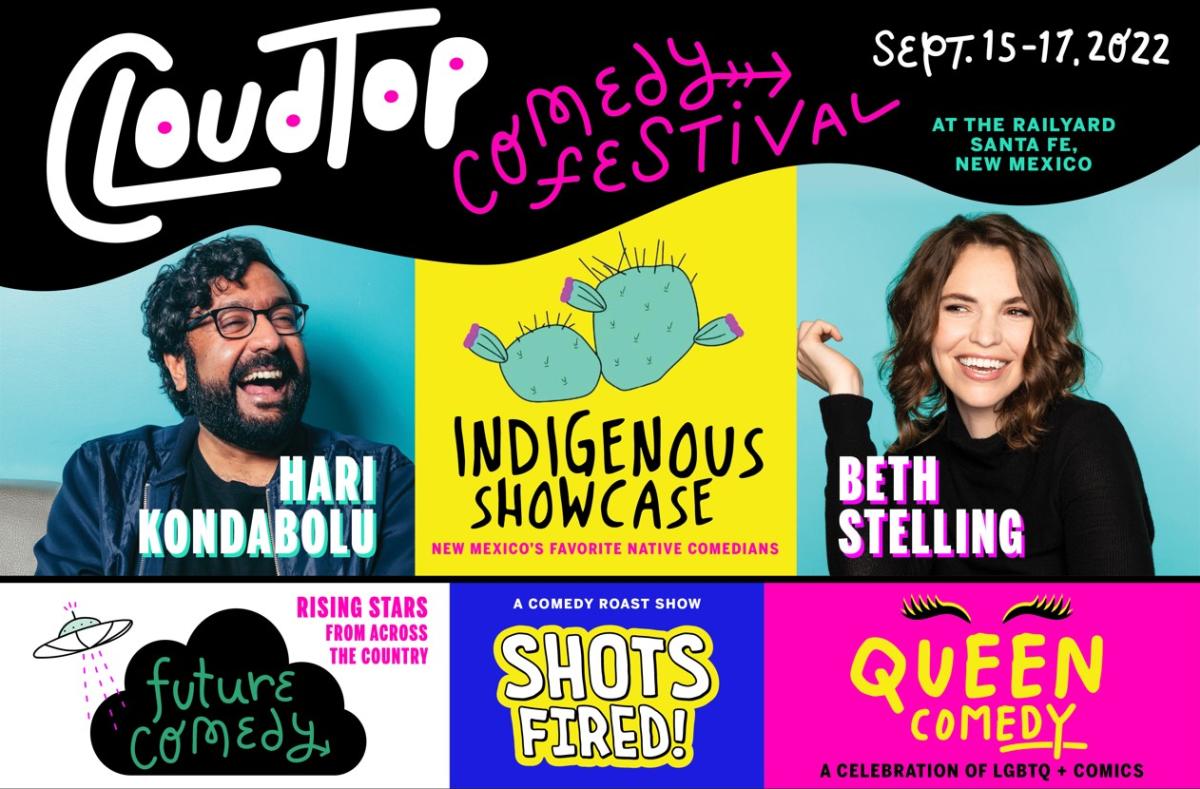 It's back and it's funnier and more inclusive than ever! It's Santa Fe's CloudTop Comedy Festival and you'll be laughing your #%& off with more than 50 comedians from across the country, including headliners with HBO and Netflix specials, plus rising stars and talented locals. You know laughter is the best medicine, so don't wait to get your tickets—choose from 20 different shows presented at six different Santa Fe Railyard venues for a hoot of a time.
---
14th Annual Santa Fe Renaissance Faire
September 17 & 18, 2022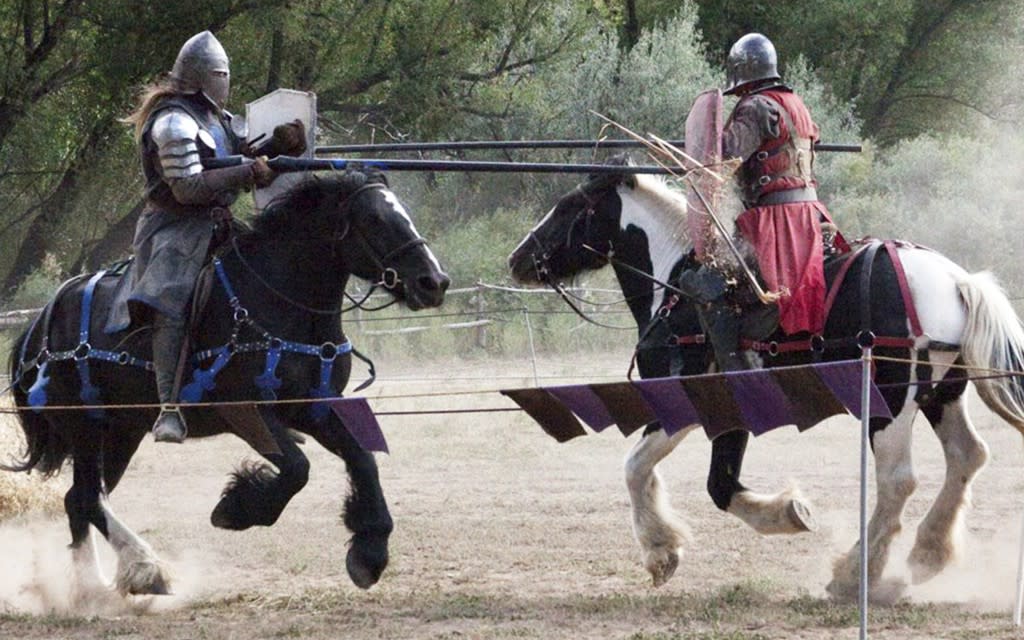 Here's your chance to witness a medieval joust! (Photo courtesy of El Rancho de las Golondrinas)
Costume up and immerse yourself in a majestic journey back in time at the utterly transformed El Rancho de los Golondrinas. Travel with the fairies to their enchanted village, cheer on the knights of the Order of Epona, play in the kids' game area, try delicious era food and drink, including turkey legs, all things made with apple, mead, and ale, dance to medieval music, and buy unique arts and crafts at New Mexico's premier Renaissance Faire.
---
Art Tours & Markets
Throughout September 2022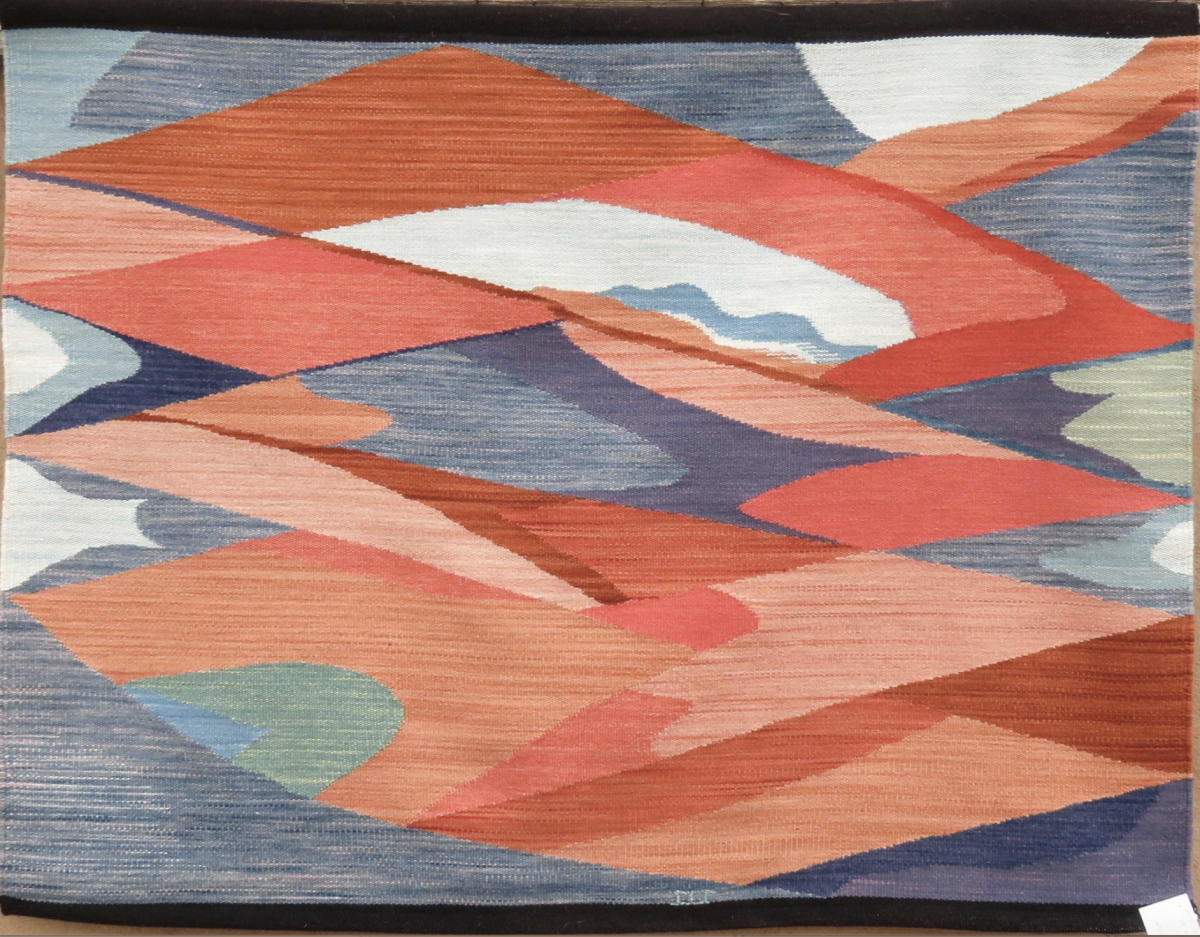 Irvin Trujillo's Reflections tapestry from Centinela Traditional Arts
If you know one thing about Santa Fe, it's that the art never stops, which is a big reason why The City Different was recently named the world's best city for art galleries and museums. Not only can you purchase pieces from world-renowned artists, but you can mingle with the aspiring ones from Northern New Mexico. Be sure to check out the Northern New Mexico Fine Arts and Crafts Guild (September 17 & 18 and 24 & 25) in the Plaza-adjacent Cathedral Park. Or go afield and take yourself on a studio tour, where you can be with artists in the very spaces where they create their works! You'll fall in love with the journey, the destination, and the event at the Taos Studio Tour (Labor Day Weekend), the High Road Art Tour (September 17 & 18 and 24 & 25), as well as the Eldorado Studio Tour (September 24 & 25).
---
Concerts at the Santa Fe Opera
Throughout September 2022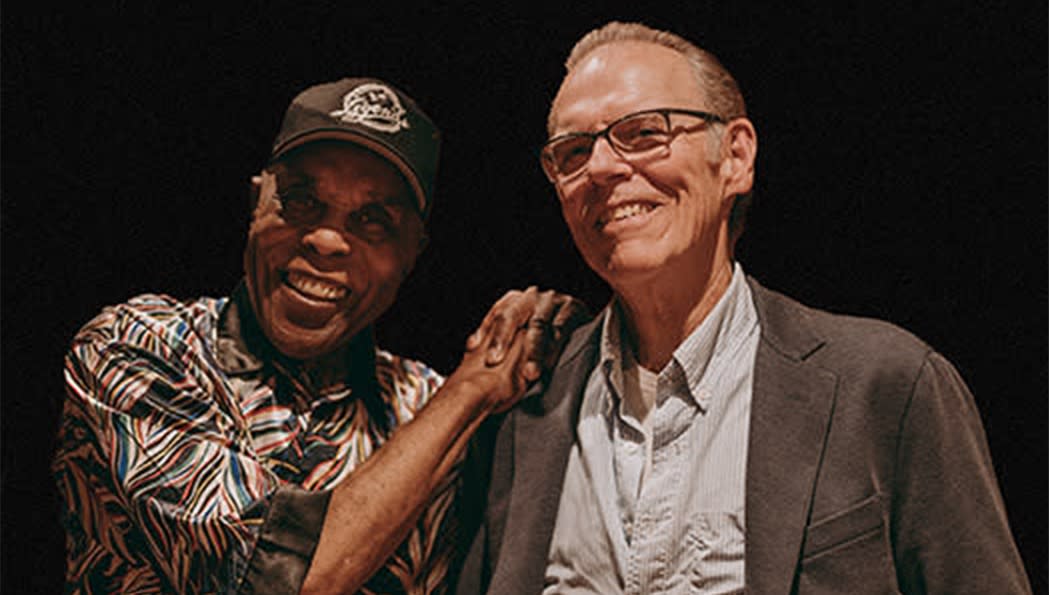 Buddy Guy and John Hiatt
The Santa Fe Opera just keeps a-rocking through September—not with operatic superstars, but with some of the most interesting musicians of this time, including Emmylou Harris, Buddy Guy, John Hiatt, and "Weird Al" Jankovic. There's not a bad seat in the architecturally spectacular open-air amphitheater, so get your tickets now to one of seven popular performances made even more special by the sweetness of an autumn evening. 
---
31th Annual Santa Fe Wine & Chile Fiesta
September 21–25, 2022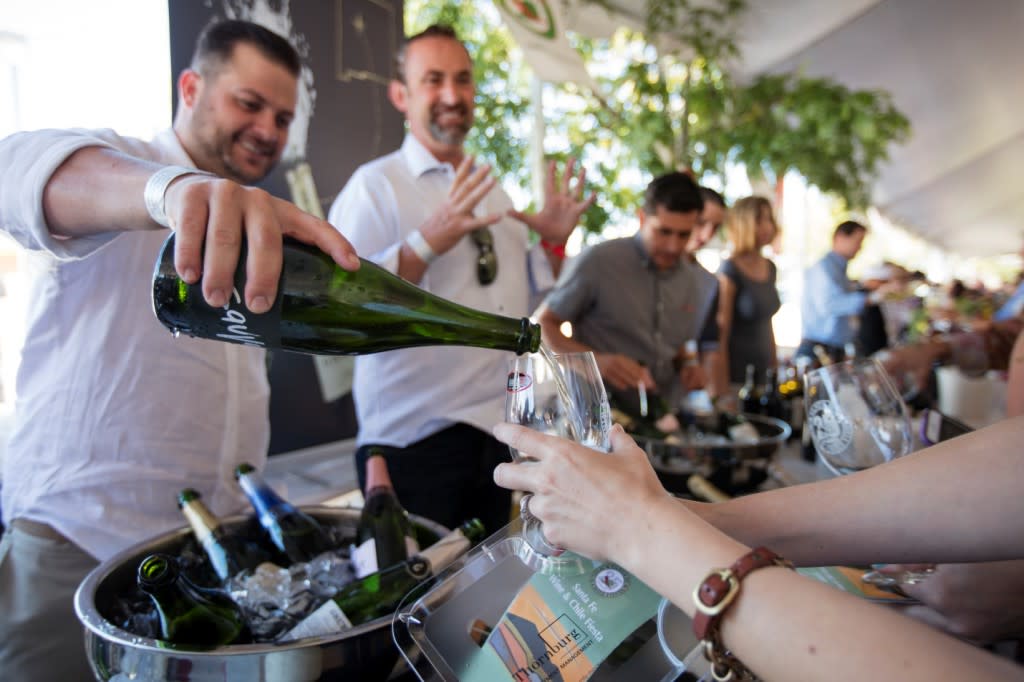 The illustrious Fiesta, in its 31st year, just ranked #4 in USA Today's 10Best Readers' Choice awards for Best Wine Festival. Get your tickets to find out why! Ninety worldwide wineries partner with 50 of The City Different's best restaurants in a weeklong celebration of food and wine, featuring cooking demos, seminars, winery luncheons and dinners, a gravel bike ride and golf tournament, and more. Don't miss the The Grand Tasting on the grassy lawn of Magers Field Park, just steps from downtown, where you'll sample both exquisite cuisine from participating restaurants and esteemed vintages from worldwide wineries. New for 2022 is Chile Friday, a tasty tribute to New Mexico's signature heat in the form of delicious bites from a dozen culinary establishments paired with refreshing local craft beers and Patron Tequila margaritas from the Santa Fe Margarita Trail.
---
Get a taste of The City Different! Order your Official Santa Fe Visitors Guide now or browse our deals and specials to help you plan your next trip to Santa Fe.