Looking for a new girlfriend getaway? Consider The City Different, always offering a unique and memorable experience. Spontaneous fun and adventure, award-winning cuisine, spas, and galleries await you and your gal pals. So grab your mom, your sister, and your bestie and check out these Santa Fe-specific girlfriend gathering tips.
---
Welcome to the Santa Fe Margarita Trail!
They say "All Trails Lead to Santa Fe," but are you aware that Santa Fe is known to be the one of the first places in the world where tequila was exported from Mexico? And the Santa Fe Margarita Trail is only the latest in centuries of Santa Fe trail tradition.
Your trail adventure starts with the Margarita Trail Passport, which you can find at any of the convenient Visitors Centers or you can download the app. The Passport is your invitation to explore Santa Fe's love and connection to the margarita at dozens of its most popular bars and restaurants. With 40+ signature margaritas on the Trail to tantalize your taste buds, each with their own story, you're sure to find a favorite or two! Collect stamps in your Passport or app along the way and win fun prizes. An added bonus: Your Passport features a recipe for each margarita, meaning you can continue to recreate your great experience back at home. The Margarita Trail promises to be one of your most memorable Santa Fe culinary adventures. Your girlfriends will agree!
---
Pamper Yourselves the Santa Fe Way
People have been traveling to Santa Fe for many centuries to enjoy its rare beauty and climate, but also to refresh and renew themselves. Santa Fe can be a great escape for you and your girlfriends to rest, relax, and take advantage of a wide spectrum of spa treatments.
Japanese-inspired spa, Ten Thousand Waves, is only minutes from the historic downtown Plaza. Among piñons and junipers are beautiful outdoor hot tubs and spa suites, world-class bodywork and skin care, and the heralded Izanami restaurant that serves upscale izakaya fare or small plates accompanied by extensive selection of premium Japanese sake!
Don't just take our word for it: Travel + Leisure ranked Ten Thousand Waves #2 on the 2022 World's Best Awards list of the "15 Best Destination Spas in the U.S." and Open Table placed Izanami on the list of the "100 Best Outdoor Dining Restaurants in America for 2022."
And there's more: If you love the outdoor soaking experience, take yourself and your friends on a little excursion about 20 miles from town to the 77-acre Ojo Santa Fe Resort, where you'll find multiple spring-fed thermal pools in a naturally tranquil setting. Also book yourself a treatment or two and consider Blue Heron restaurant for your sustenance.
The Spa at Loretto, the Spa at the Four Seasons Rancho Encantado, La Posada de Santa Fe, and the Nidah Spa at the Eldorado Hotel also have marvelous services.
But that's not all. There are more ways to pamper yourself in The City Different, so check this page out.
---
Shopping Is the Best Girlfriend Medicine
For a truly wonderful art and shopping experience, you should not miss historic Canyon Road. It was named one of the most iconic streets in America by readers of USA Today. This magical, tree-lined half-mile in the historic district of Santa Fe is a picturesque stroll where you can amble in and out of galleries, shops, and restaurants housed in charming old adobe homes. 
Sena Plaza, located just one block of the Santa Fe Plaza, is also worth a look, with its eclectic collection of specialty shops. Additional musts: Marcy Street's exciting block of local shops and Guadalupe Street in the Railyard District.
For more great shopping suggestions, click here.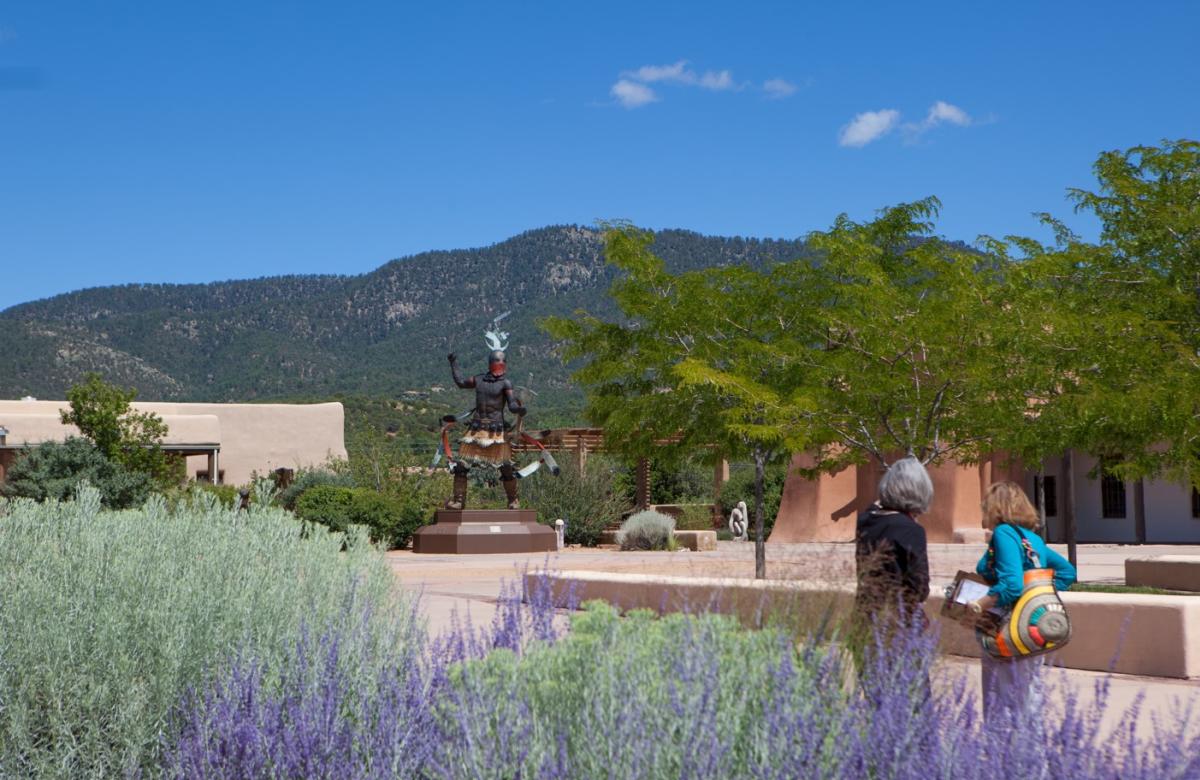 ---
Take a Class!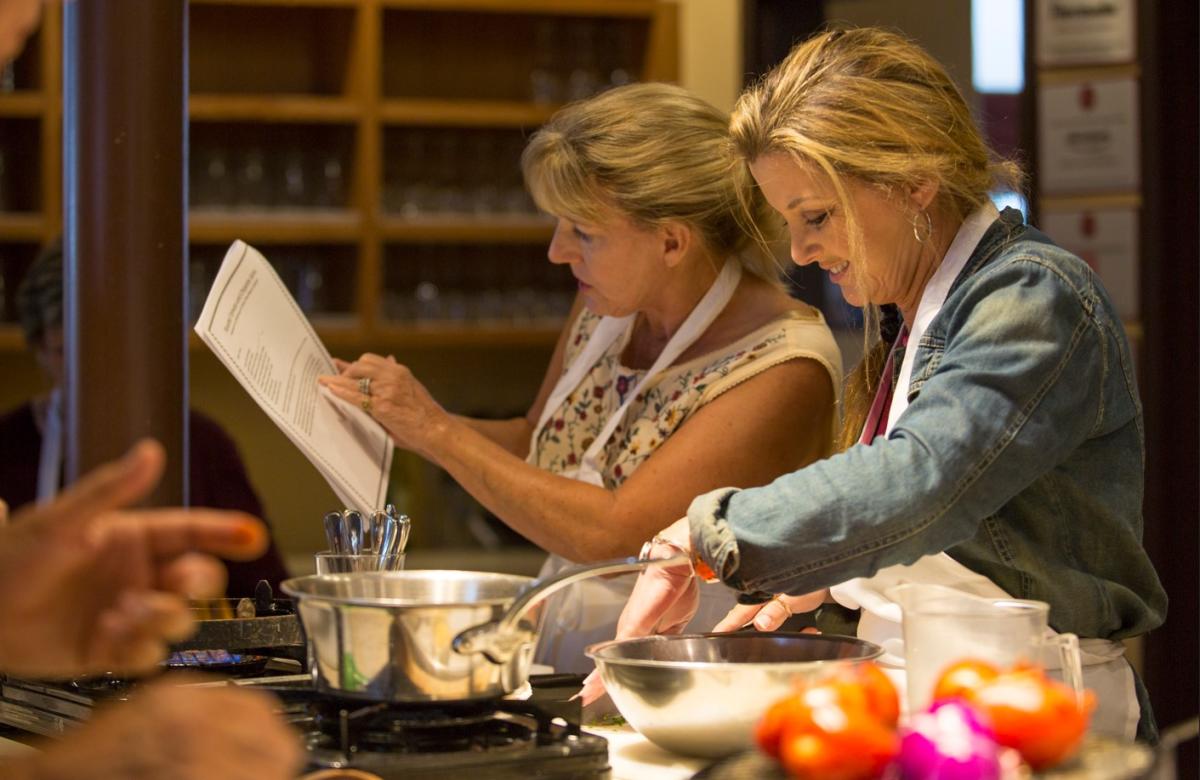 There's nothing quite like constantly expanding your knowledge and skill base, and in Santa Fe, it's easy and fun to do. Does your posse like drawing, painting, yoga, photography or pottery? You all can find expert instruction here in The City Different, a mecca for highly creative and ingenious folks! And, while you may think you know your way around the kitchen, why not discover something about how to best cook that tasty Northern New Mexico cuisine you've been loving throughout your trip? Check out the Santa Fe School of Cooking, where you can take classes in our regional cuisine.
---
Get into the Culinary Arts
---
Get a taste of The City Different! Order your Official Santa Fe Visitors Guide now or browse our deals and specials to help you plan your next trip to Santa Fe.