Spring warmth has taken hold, flowers are in bloom across The City Different, and the calendar is filled with special events—it must be May in Santa Fe! Memorial Day weekend—the unofficial start to summer—is near and now is the time to begin planning a getaway to Santa Fe. Here are 7 May events in Santa Fe to include in your vacation plans.
The Santa Fe Margarita Trail Turns Cinco 
5 Stamps = Margarita Trail T-shirt

10 Stamps = Provisional Member to the Margarita Society 

15 Stamps = Full Member to the Margarita Society (invitations to special events, seminars, tastings)

20 Stamps = Signed copy of The Great Margarita Book

30 Stamps = Margarita Bartender Kit

​​Complete the Entire Margarita Trail = VIP Margarita Package

Ninth Annual Canyon Road Spring Art Festival, May 7
The Canyon Road gallery scene comes alive on Saturday, May 7, 2022, for the Canyon Road Spring Art Festival, as dozens of artists display their work and demonstrate their techniques in every imaginable medium as a part of a "paint out" or demonstration-style event on the iconic art road. Collectors will have the rare opportunity to meet artists and ask questions during a daylong festival. Individual galleries feature rich programs of complimentary special events, art tours, artist demonstrations, and more at myriad locations along the road. 
Meet the Literati, May 20–22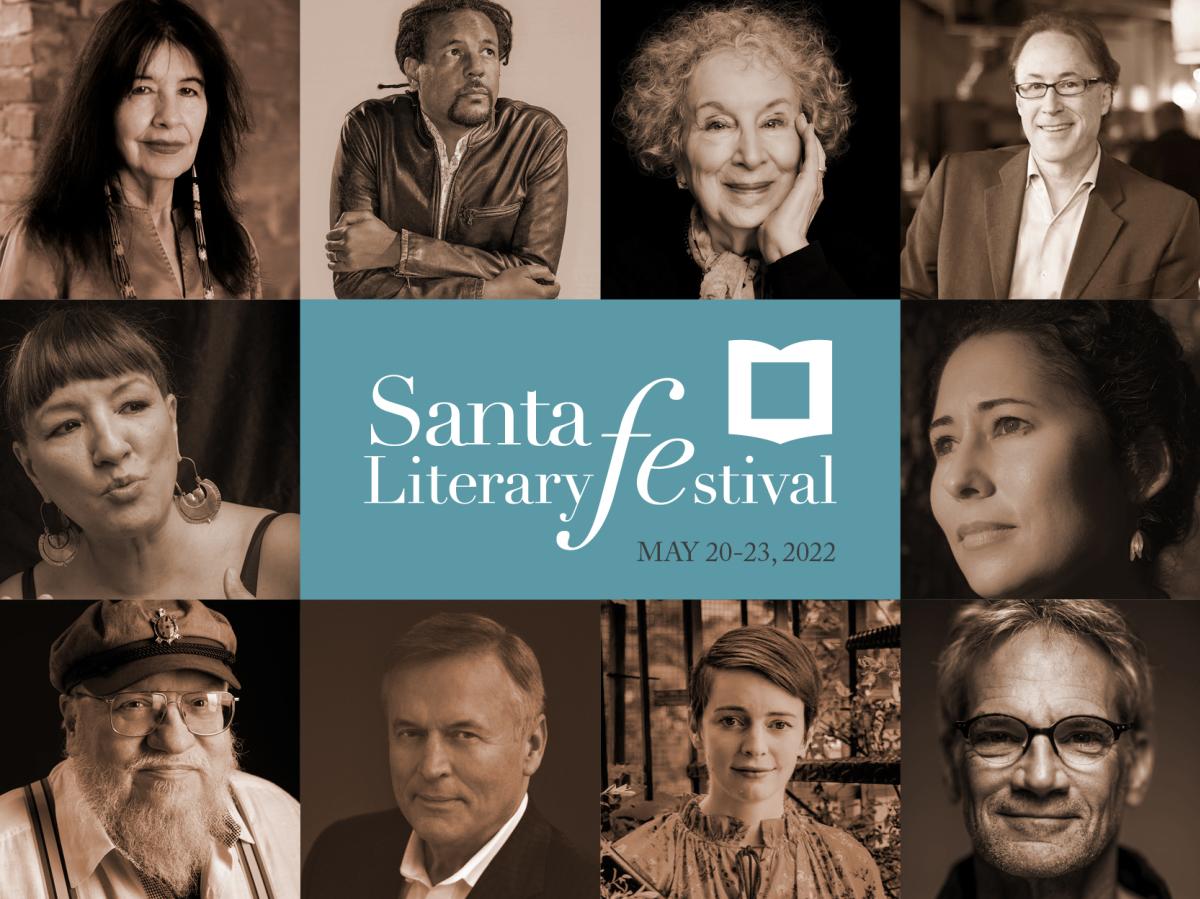 Some of the world's most accomplished storytellers will come together for the inaugural Santa Fe Literary Festival, May 20–22, to explore an array of issues—politics, race, immigration, the environment, food, sustainability, and more—at a time of extraordinary change. The lineup is literally full of literati: Margaret Atwood, Sandra Cisneros, George R. R. Martin, John Grisham, Joy Harjo, Lawrence Wright, and Valeria Luiselli to name a handful.
Join for the entire weekend, which includes large and small lectures and conversations, lunches with celebrated chefs and cookbook authors, and walking tours with acclaimed authors. Kickoff is Friday evening, with keynote speaker Colson Whitehead.

Take a Long Ride, May 20–22
Do you love distance riding and the camaraderie of fellow cycling enthusiasts and fans? Then plan your visit during one of the most popular cycling events in Santa Fe, the Santa Fe Century on May 20–22, 2022. Riders of all ages and abilities are invited to participate in 25, 50, and 100 mile rides along routes that include the historic Turquoise Trail and the old mining towns of Madrid and Golden, as well terrain with striking scenery, including the Ortiz Mountains and the Galisteo basin. New for 2022, a Gravelón, a Gravelito, and a Gravelón Fondo (timed). Back this year is the start at the Railyard Park Plaza for extra fun.
 
Collect Native Treasures, May 28–30
The Native Treasures Indian Art Market, Santa Fe's only museum-quality Indian art show and sale is May 28-30, 2022 in the Santa Fe Community Convention Center. The weekend's events include a live auction and an in-person art market showcasing jewelry, pottery, sculpture, two-dimensional art, fashion, carvings, basketry, beadwork and textiles. More than 200 Native American artists participate, each of whom is selected by the Museum of Indian Arts and Culture, to represent the best and brightest of the Indian art world. In fact, many of the artists at Native Treasures are included in the museum's permanent collection. By attending, you will be supporting your favorite artists and the Museum of Indian Arts and Culture at the same time. New for 2022, a Night Market kicks off the weekend on Saturday, May 28 from 5 to 8 pm.
Art in the Park, May 28–30
The Northern New Mexico Fine Arts & Crafts Guild juried show also takes place Memorial Day weekend May 28–30, 2022. Artists and craftspeople come from both Santa Fe and serene villages scattered throughout our scenic countryside to sell their work in this show, including jewelry, metal, glass, painting, weaving, photography, leather, textiles, pottery, and more. The event takes place near the historic Plaza at the leafy Cathedral Park.
 
A First Look at the Lives and Life of The Acequia Madre House, May 20–June 30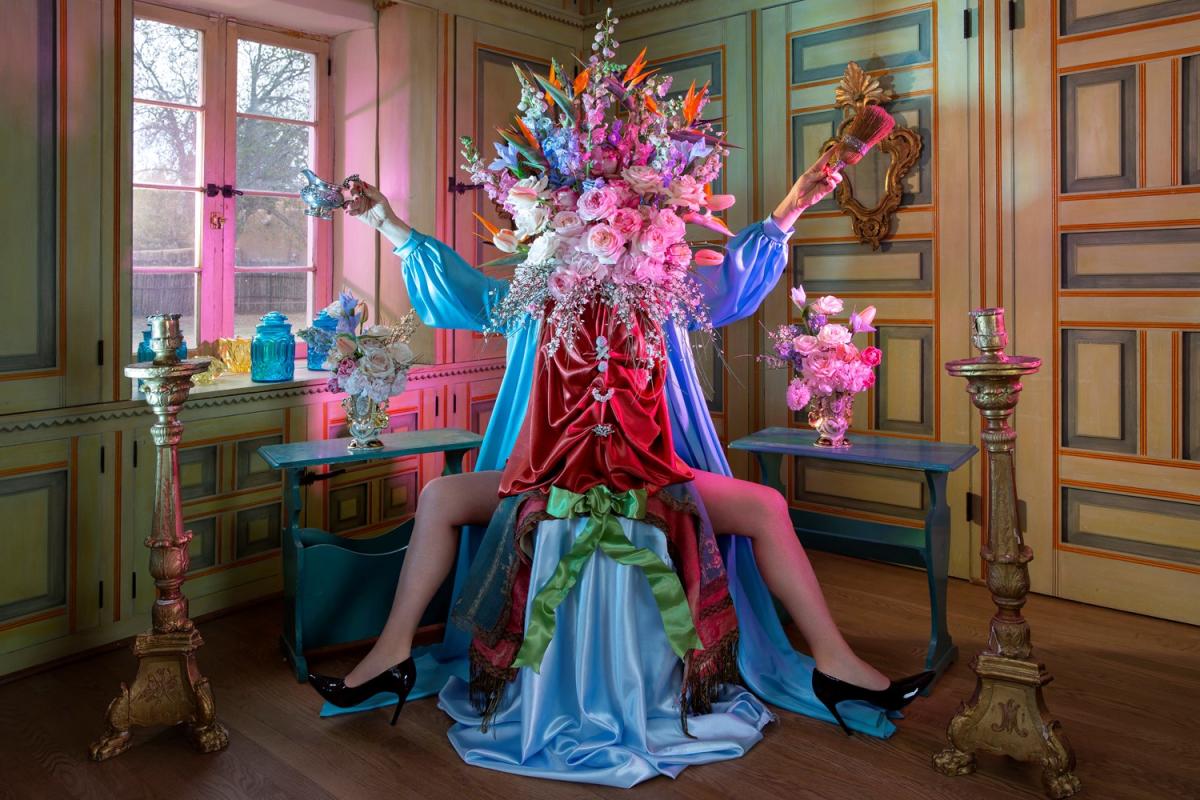 A piece called "Eostre" from Amanda Rowan's exhibit "Place Setting" at The Acequia Madre House.

After 20 years of limited public access, The Acequia Madre House (on 5 lovely acres in Santa Fe's historic district) is making a major transition into a contemporary art space. The exhibition of artist Amanda Rowan's work called "Place Setting," running from May 20–June 30, marks the beginning of the evolution. During her Fellowship at the Women's International Study Center at Acequia Madre House in April 2021, Rowan immersed herself in the lives of three important early inhabitants, all women, and created the multimedia performance piece of photography, film, and sculpture that explores the surrealist narrative of domestic labor as well as themes of property and independence linked to the trappings of class and gender. Rowan says, "I sought to capture the duality of the space. In one sense, a reaction to privilege and aristocracy, and at the same time, a celebration of autonomy in the American Southwest as independent women." 
---
Get a taste of The City Different! Order your Official Santa Fe Visitors Guide now or browse our deals and specials to help you plan your next trip to Santa Fe.