Santa Fe has always attracted the individual, someone seeking a unique and not-easily-quantifiable experience. Think Georgia O'Keeffe, George R.R. Martin, Eva Scott Fényes, or the countless others who have arrived here ready to see things differently. Well, all of them came to the right place—the destination lovingly named The City Different, where people are always welcome—and encouraged—to go their own way.
So, if you are ready to go your own way on your solo sojourn, read on for our 10 suggestions!
---
1. Get Creative and Learn a Thing or Two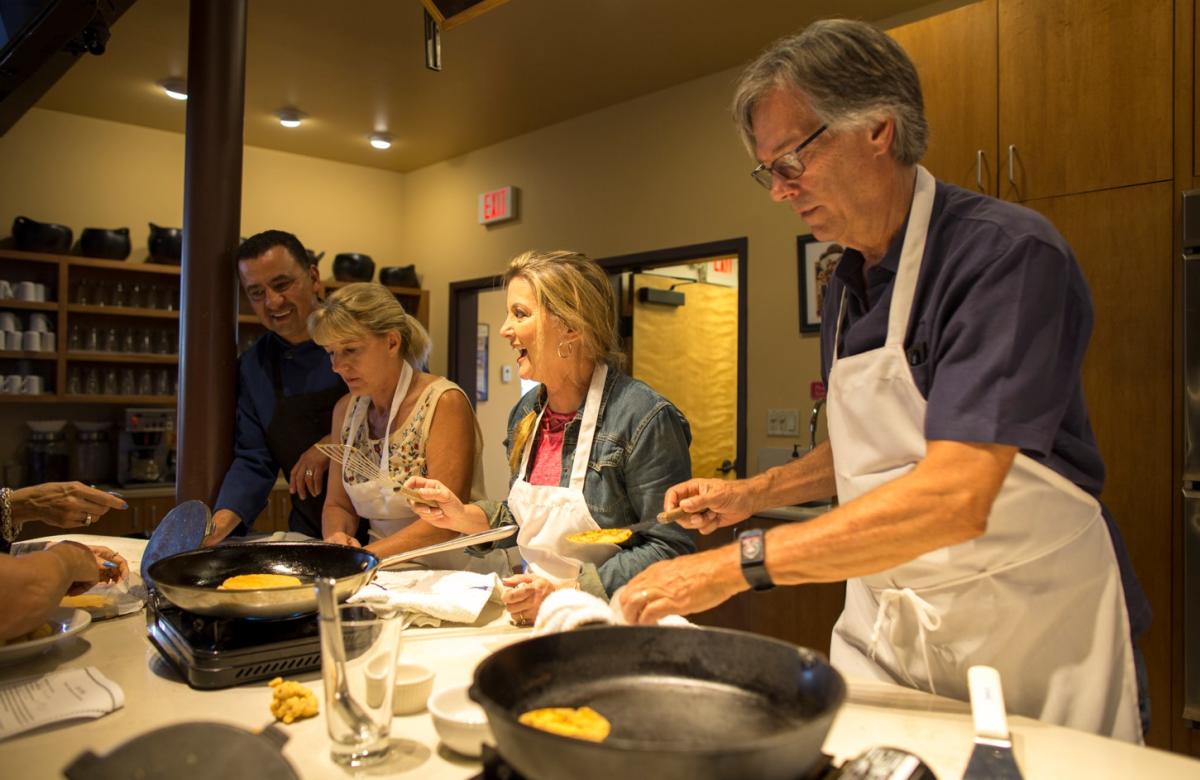 A beautiful way to get to know Santa Fe is to be a student of our many experts and teachers. There's always room for one more in the variety of classes and workshops offered throughout the year. Learn how to cook Southwestern dishes with our ever-present chile, or how to capture our vast mountainous landscape in a painting or a photograph, or how to throw a pot, swing on a trapeze, or sit in meditation. Whatever you choose, you will be among like-minded people who are ready to learn something new or deepen their skills and practices.
---
2. Go Outside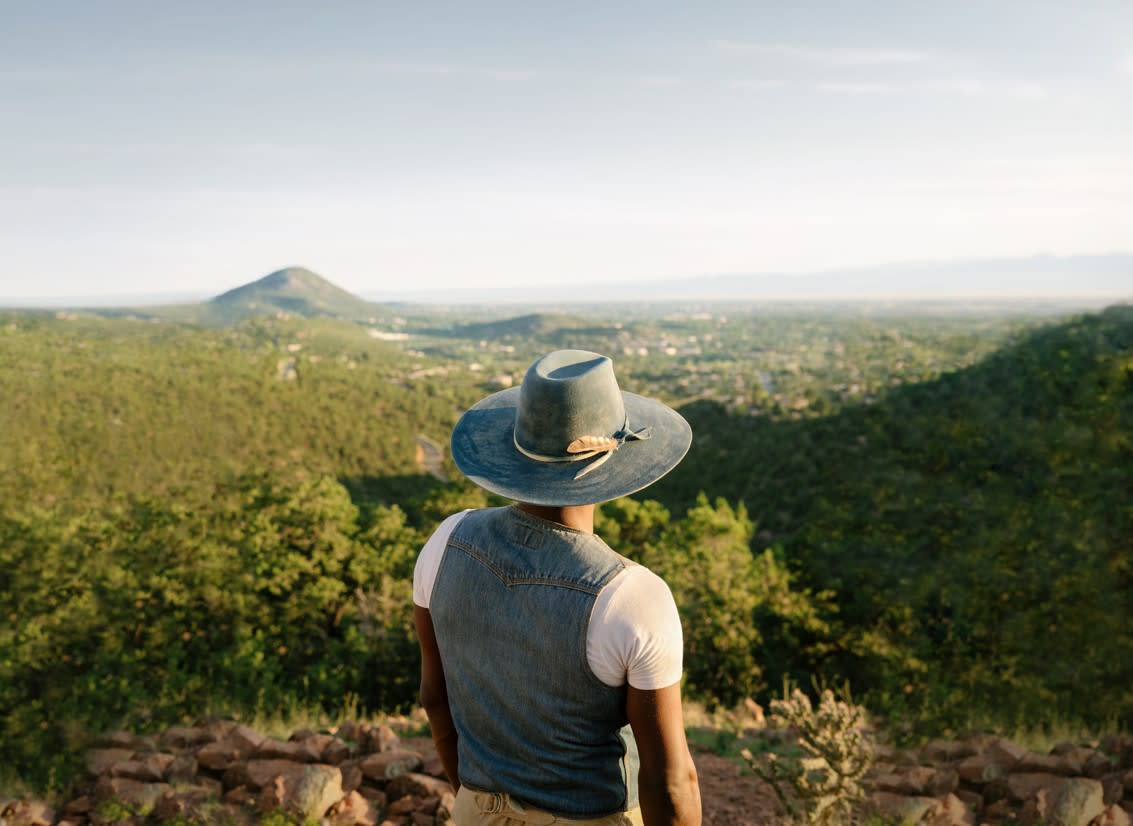 You may know that the capital city of Santa Fe sits in the foothills of the Sangre de Cristo Mountains and is within a short drive of 1.6 million acres of National Forest. What you may not know is that as a solo traveler, you can experience the outdoors safely and quite readily! If you are a hiker or a biker, luck is on your side! There are a dozen or more trailheads within the city limits, generally populated at all times of day with active locals, their leashed dogs, and possibly a school group or two, but you can still find peace! Don't forget your water and sun protection, and be prepared to go slowly—not only are you at 7,000+ feet in elevation, but the views demand your attention. And if you happen to be in Santa Fe during the winter, consider the short trip to Ski Santa Fe. The mountain is just 16 miles from downtown, features 86 trails with fluffy terrain for all levels, and you have the option to take a private or group lesson. Conversation flows easily on the lifts and lunch is excellent at the communal tables at Totemoff's Bar & Grill or La Casa.
---
3. Dine & Imbibe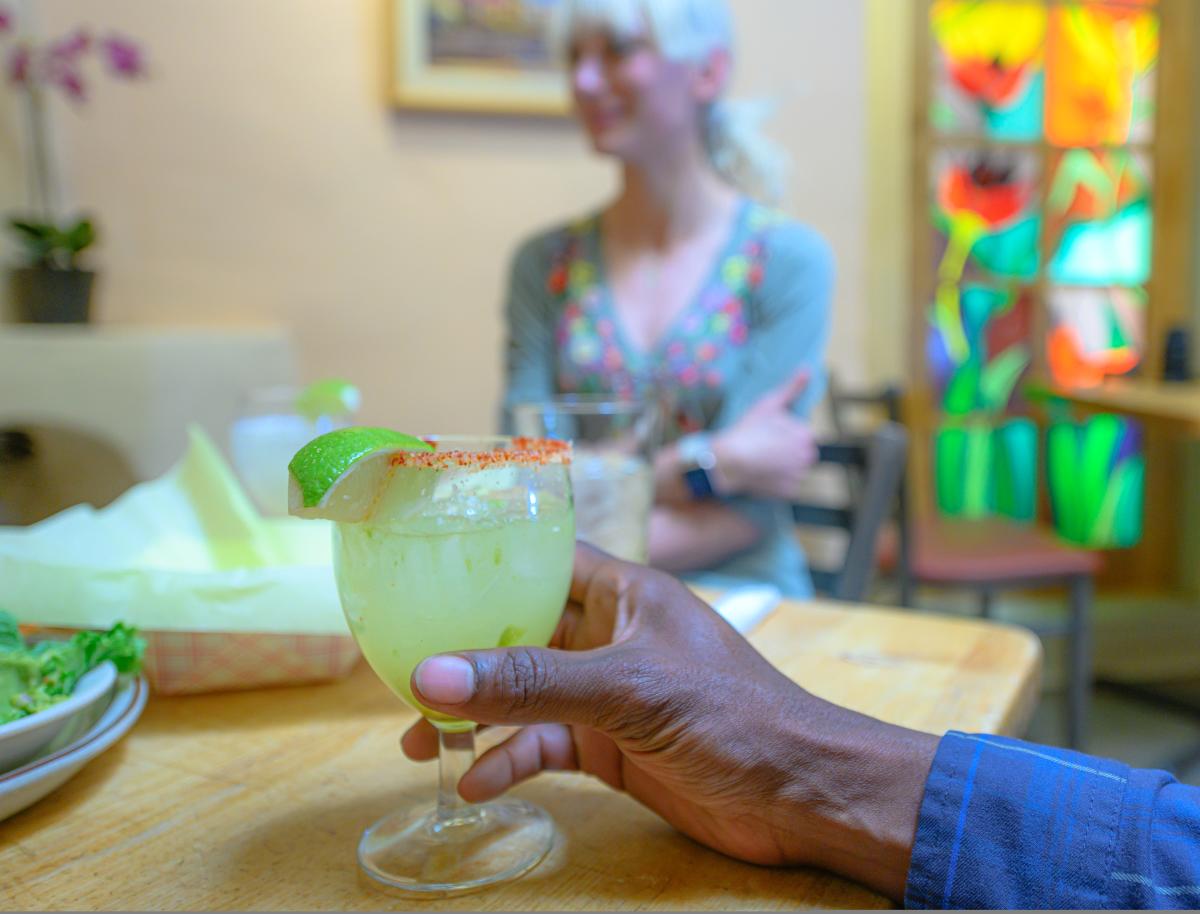 Reserving a table for one and treating yourself to a good book or some people-watching can be an excellent approach to dining in The City Different. But if you'd like some company now and again, try a place with a communal table—Cafe Catron, Modern General, Café Pasqual's, Iconik, and Sweetwater come to mind. Of course, you know about our storied chile, and perhaps that's in part why you are visiting, so expect the question, "Red, green, or Christmas?" most places you go, but if you need a break from the heat, you'll also find a remarkable wealth of international flavors, too. One late afternoon, try a Happy Hour, a fun way to get in before the masses, meet a few lively folks, and enjoy some great deals. Perhaps you'll choose one along the Santa Fe Margarita Trail, a winding path throughout The City Different connecting more than 40+ popular restaurants and bars that feature a special cocktail made from the glorious agave-rich spirit from Mexico. Get on the Trail with the app or a physical Passport and pull up a seat at the bar to learn about the drink's lore from the bartender or patrons. And be sure to check out all of our other self-guided culinary tours—from coffee to chocolate to food trucks.
---
4. Embrace the Culture & History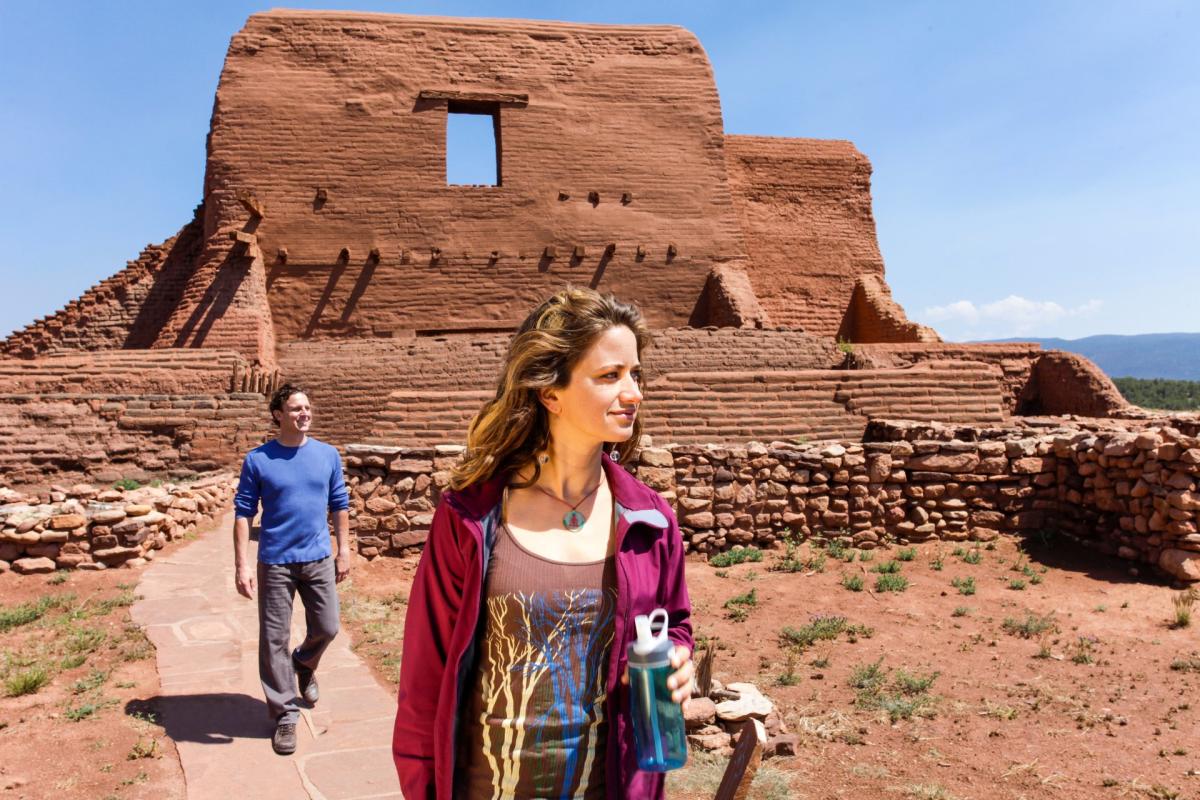 Santa Fe certainly has some history to share, and a little interest in The City Different's roots can go a long way toward appreciating our fine community. As early as 1050, Tewa Indians established settlements on what is now called the Plaza. In the 1500s, the Spanish moved into and occupied the area, and in 1610, Santa Fe was formerly founded by conquistador Pedro de Peralta. If you are open to investing the time, The Eight Pueblos North of Santa Fe can offer you days of exploration and awe. Should you want to stay more local, a great way to enrich your time in our nearly ancient city is to jump on a tour with a group of other intrigued people and a knowledgeable guide, who will give you fresh eyes with which to see the architecture, churches, statues, people, and neighborhoods. The Loretto Line Tour Company has a seat just for you on a breezy open-air bus tour of downtown and beyond, while Sky Railway invites you to roll the tracks of the former Atchison, Topeka and Santa Fe Railway in style on refurbished historic railcars (comfy seating with a bar, snacks, and music on offer) into the stories of the landscape.
---
5. Give Back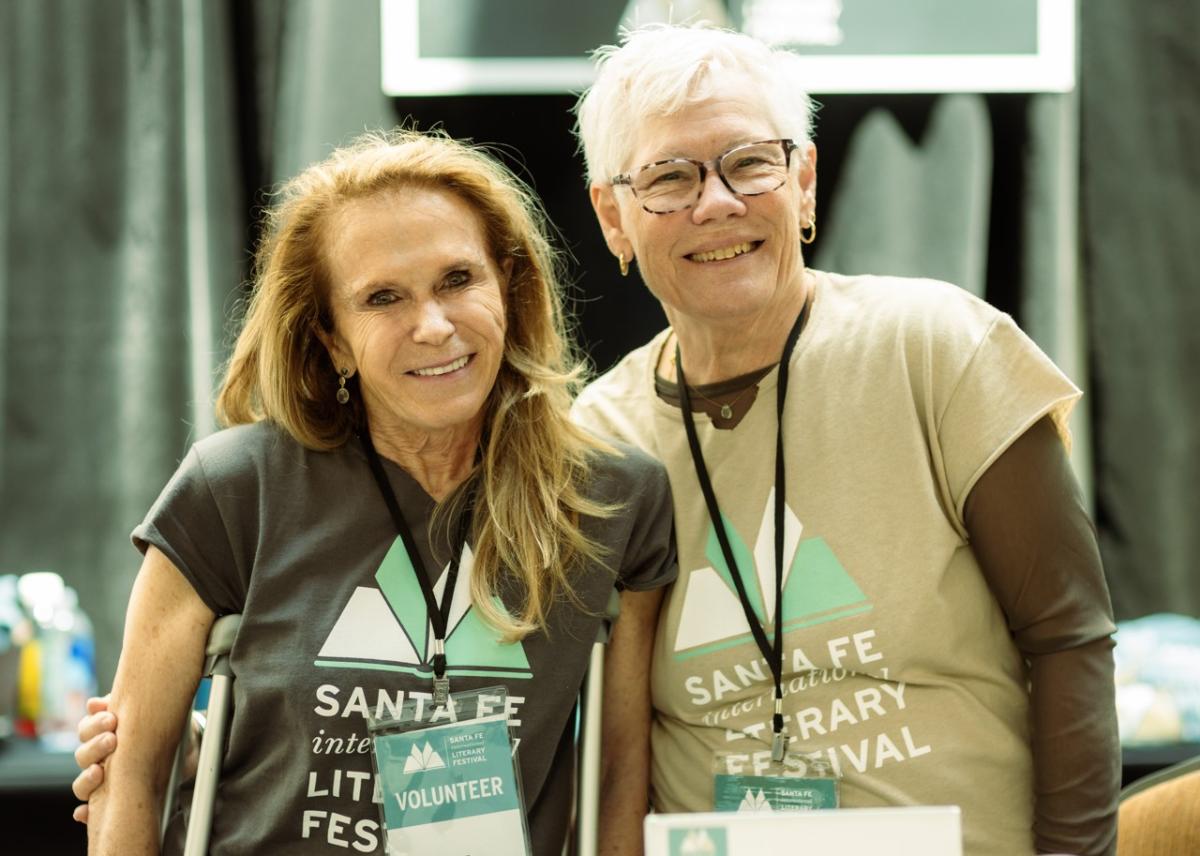 Photo by Tira Howard
Most communities have a strong current of volunteerism that helps get good work done. Santa Fe does, too. In fact, The City Different thrives with more than 1,000 nonprofits. Consider a day or a few hours spent devoting your time and energy to a passion project. You are bound to meet some like-minded people. What do you love or what do you wish you understood better? The outdoors? Consider trail maintenance with Santa Fe Conservation Trust or Santa Fe Fat Tire Society. Animals? Socialize some pups at Santa Fe Animal Shelter. Water? Clean up the riverbed with the Santa Fe Watershed Association. Nutrition for vulnerable populations? The Food Depot or Kitchen Angels. Homebuilding or construction? Habitat for Humanity. Literary or Folk or Native American art? During the months of May, July, and August, become one of many eager volunteers for the Santa Fe International Literary Festival, the International Folk Art Market, and the Santa Fe Indian Market in exchange for tickets and passes and other privileges. Whatever you choose, you are helping, and The City Different will be a better place as a result of your volunteering!
---
6. Shop at Your Own Pace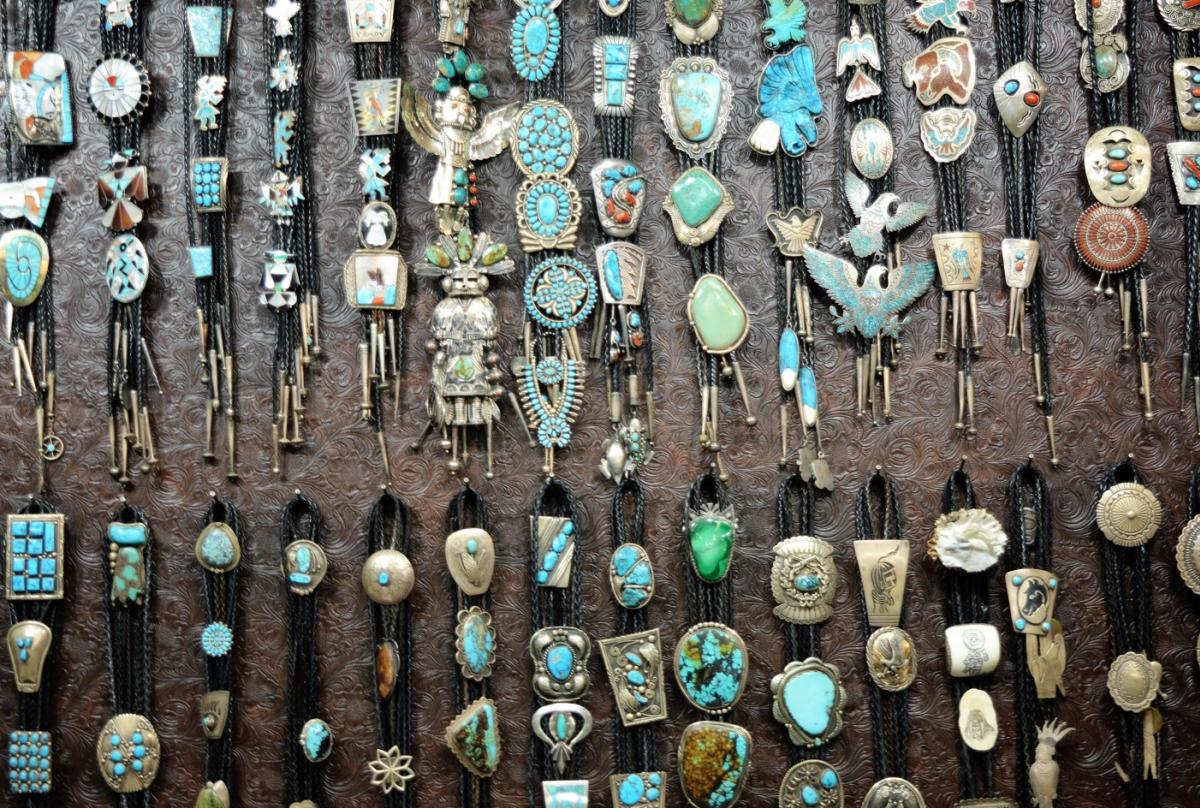 Take a piece of Santa Fe home with you! You have all of the time in the world to discover one-of-a-kind handcrafted treasures on your shopping odyssey into exquisite locally owned and independent boutiques and charming stores, many of which are housed in historic buildings. Hotspots include: 
•           Historic Plaza, Native American Artisans Portal
•           East Palace Avenue, Sena Plaza
•           East Marcy Street
•           Canyon Road
•           Railyard, Baca, Guadalupe Districts
•           DeVargas Center
Whether you're looking for fashion or furniture, rugs or hats, cowboy boots or concho belts, salsa, or silver and turquoise jewelry, you'll be rewarded in this shopper's paradise of Southwest specialties and wonders from around the world. Friendly shopkeepers and gallerists will be happy to lend their advice should you need an opinion beyond your own!
---
7. Immerse Yourself in the Art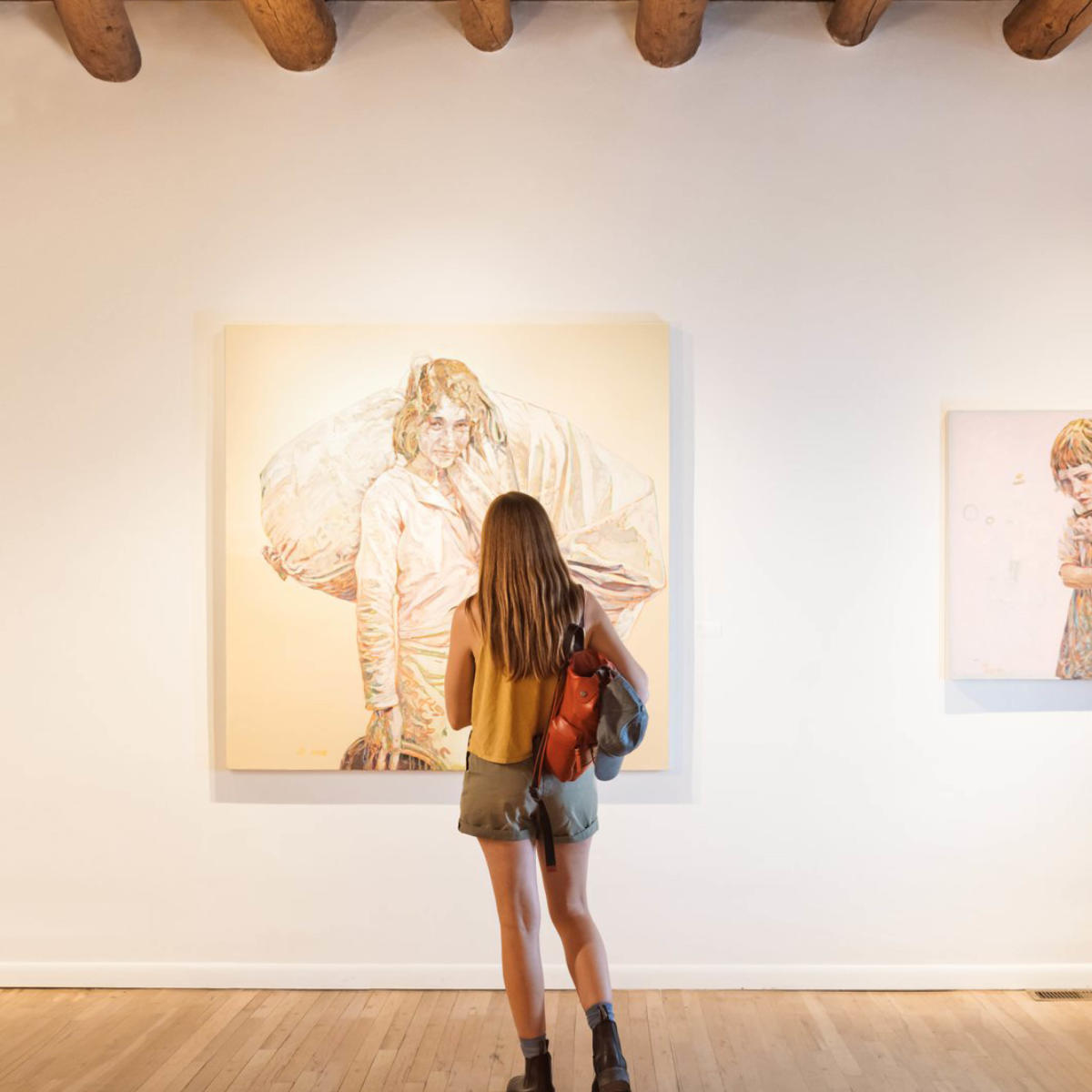 Our diverse and creative city hosts hundreds of artists, working passionately at their craft, be it pottery, jewelry, paintings, textiles, sculpture, or photography, making The City Different a truly unique destination! And you can find them and others from around the world represented in our  250+ world-class galleries. To fully experience the scene, go at your own pace and don your walking shoes for a day along Canyon Road, a half-mile stretch featuring 100+ galleries ensconced in charming adobe homes. Open a dialogue with a gallery owner—you are bound to be enchanted by what you learn, and likely make a new friend. Round out your exploration in the downtown area, where you can engage directly with the Native American artisans under the portal of the Palace of the Governors nearly every day of the week, rain or shine, and learn about their processes and techniques. Then, make sure to hit the contemporary Railyard Arts District and the Baca Street Arts DIstrict. In terms of museums, Santa Fe has a concentration of more than 20 important institutions. Clustered in and around the Plaza and Museum Hill, opportunities include works of Indian art and culture, Georgia O'Keeffe, international folk art, the history and art of New Mexico, and more. Newer to the must-experience list are Vladem Contemporary, a second location for the New Mexico Museum of Art and SITE Santa Fe, a contemporary art space featuring ever-changing installations by influential artists of today in a building that's a piece of art in and of itself.
---
8. Celebrate with Must-Experience Events

We could actually rename ourselves "Santa Festival" as we always seem to be celebrating something. Consider planning your travel around a cornerstone event. While summer is a dynamic time with lots to do, including Santa Fe Indian Market, Santa Fe Wine & Chile Fiesta, or the Santa Fe Opera, fall is great, too, with Indigenous Peoples' Day, and winter with the Canyon Road Farolito Walk. Be part of the spirited crowd at any of these must-sees and you'll not regret it.
---
9. Just Walk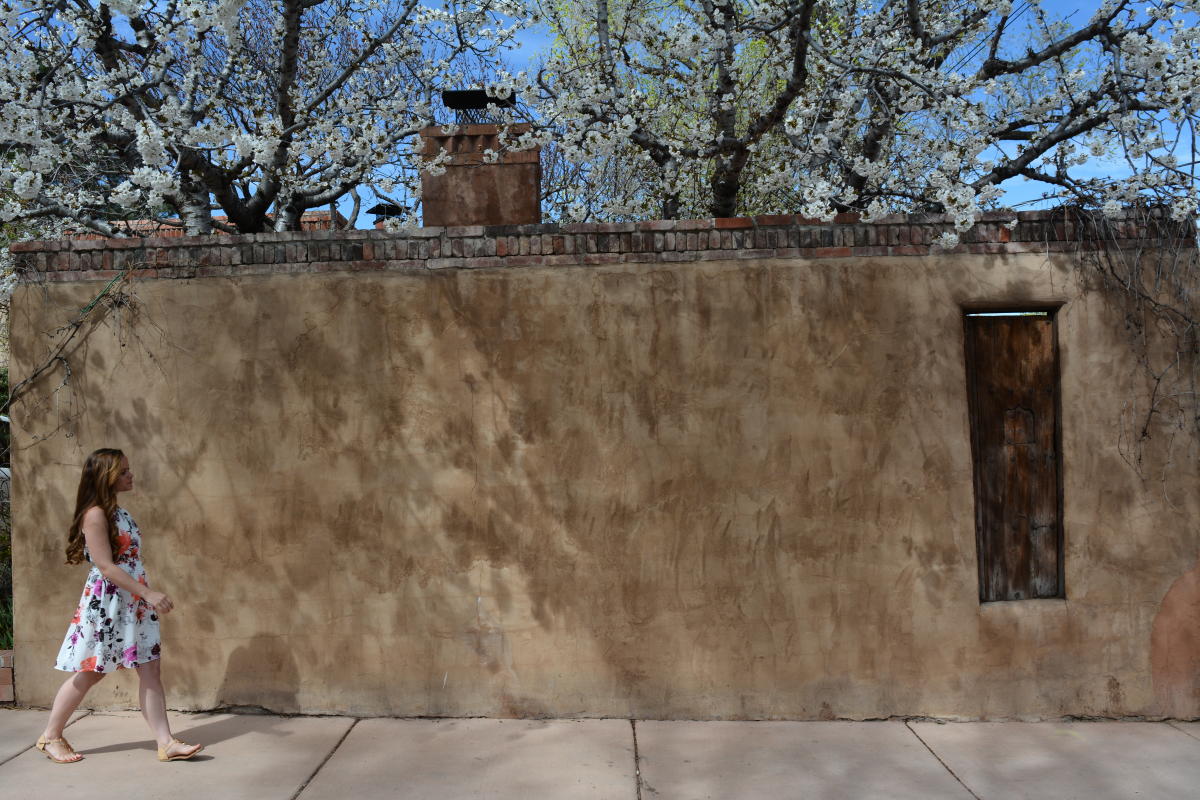 Santa Fe is a highly walkable city, and on foot, you're much more apt to make a spontaneous decision about entering a shop or a gallery AND you're afforded a much better glimpse at the different types of architecture, including Pueblo-Spanish and Territorial styles. Definitely put Canyon Road on your itinerary—the once entirely residential neighborhood now features more than 100 art galleries along the half-mile, tree-lined road. Spend at least half a day in the Railyard-Guadalupe district, where you'll find great art, shops (including consignment), restaurants, bars, museums, a movie theater, the Farmers' Market, and more! And the historic Plaza is a must—the shops may have changed but the design remains the same as the original built by founding Governor Pedro de Peralta. A prominent structure you'll see is the Palace of the Governors—built in 1610, it is the oldest public building in continuous use, and now houses the New Mexico History Museum. You can easily spend a day on the sights around the Plaza, but if you have a little extra energy, make the short walk to the New Mexico State Capitol Building, dubbed the "Roundhouse," where there's a great art collection.
---
10. Relax and Retreat

Sometimes you just want to chill out in a comfy new environment. Santa Fe offers luxurious options that allow you to actively retreat in a home away from home.
May your solo adventure in Santa Fe not only be satisfying, but a chance to explore what personally brings you joy and rejuvenation.
---
Get a taste of The City Different! Order your Official Santa Fe Visitors Guide now or browse our deals and specials to help you plan your next trip to Santa Fe.